Most people seem to slow down once they become senior citizens (65 years old in the U.S.) and end up retiring from their careers around this same time. While most seniors take this time to relax, many choose to stay active. This is true for all of the people on this list, who continued to participate in bodybuilding even though they are over 80 years old – several of them still even compete and win.
9. Paul Stone
Age: died at age 80 in 2015
Country: United States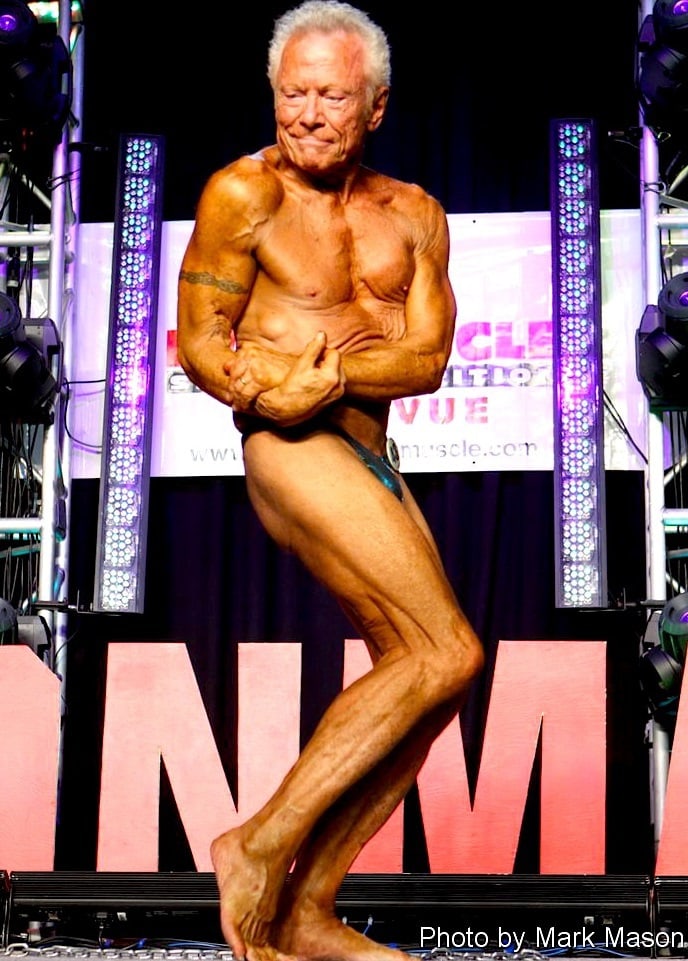 Paul Stone was still active in the bodybuilding community in his late 70s prior to his death in 2015. He was an all-natural bodybuilder (no steroids or supplements), who began training at age 66. After he started training more often, Stone entered bodybuilding contests and appeared in over 20 shows.

Stone said that bodybuilding helped with his physical ailments, especially his back problems – he said that being fit gave him his life back after retirement. Stone believed that the right diet would help you achieve your body goals and that you didn't need to use steroids to build muscle.
---
8. Jim Shaffer
Age: 81 years old
Country: Deland, Florida, USA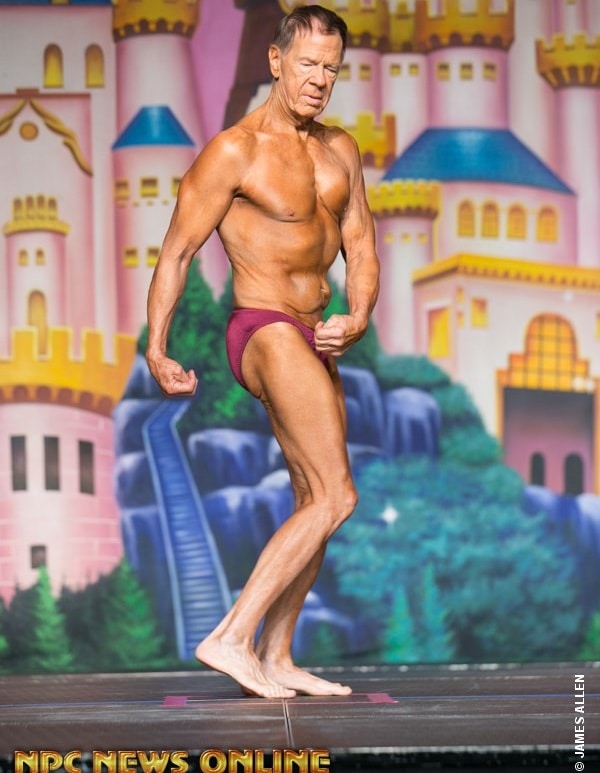 Jim Shaffer is an 81-year-old bodybuilder who currently still enters bodybuilding competitions. Shaffer says that he was never much of an athlete growing up, but he decided to get active when he quit smoking at age 54. For the next 15 years, working out daily became a large part of Shaffer's life and he entered his first bodybuilding contest at 68 years old.

After coming in at last place in his first competition, Shaffer worked harder and eventually won several of the contests he entered. Today, Shaffer still competes and works as a part-time personal trainer.
---
7. Ernestine Shepherd
Age: 81 years old
Country: Baltimore, Maryland, USA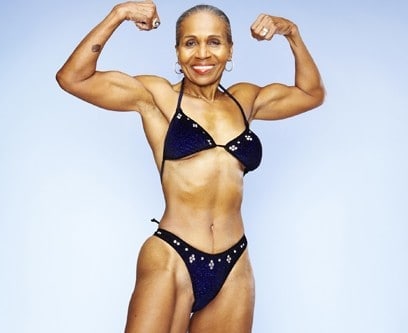 Ernestine Shepherd holds the Guinness World Record for being the Oldest Female Bodybuilder at age 81. Shepherd first got the idea to start bodybuilding from her sister when they were both 56. Her sister encouraged her to enjoy the competitive side of fitness and they continued to workout together.

Unfortunately, Shepherd's sister passed away, which led her to a bout of depression and panic attacks. However, Shepherd kept her promises to her sisters: to continue to motivate others and land a spot in the Guinness Book of World Records. She first set the record in 2010 and then set it again in 2016.
---
6. Arthur Peacock
Age: 82 years old
Country: Jackson, California, USA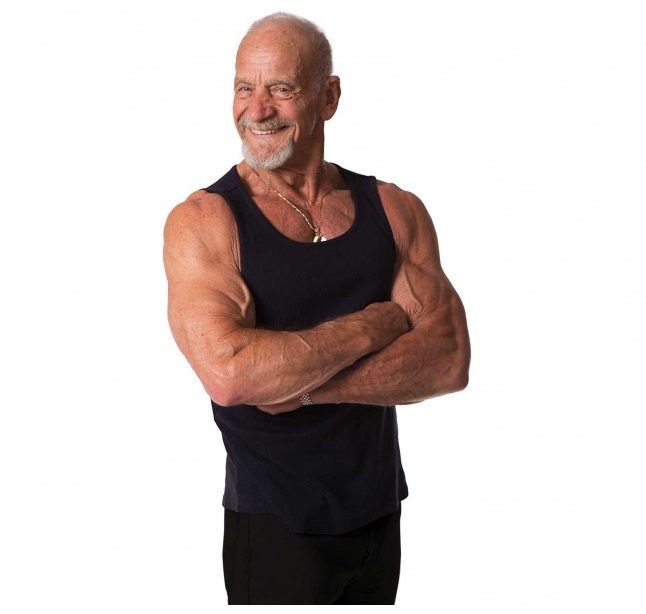 Arthur Peacock has been entering bodybuilding contests since 1965 and won his last contest in 2015 at the age of 80 – he won NPC Masters National Bodybuilding Championship Over-70 category and placed fourth in the Over-60 light-heavyweight category. Throughout his career of competing Peacock has entered over 100 shows and won 57 titles.

In addition, to gaining some attention for winning contests at his age, Peacock was a part of American bodybuilding history and said that he was an original member of the very first Gold's Gym in Venice Beach, California. He still has an original tank top and even trained alongside Arnold Schwarzenegger.
---
5. Tsutomu Tosaka
Age: 82 years old (based on age at 2009 contest; unsure if deceased)
Country: Japan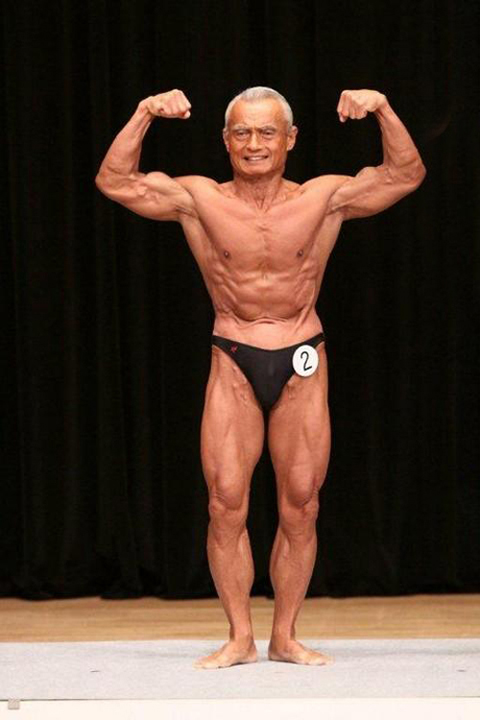 In 2009, Tsutomu Tosaka gained international attention when he won the senior category of the Japan Masters Bodybuilding Championships at the age of 74. Tosaka started bodybuilding when he was 40 years old and became well known in the Japanese bodybuilding circuit for his high fitness level at an advanced age.

In addition to the 2009 contest, Tosaka won the top prize at every Japan Masters Bodybuilding Championships contest for over a decade. Unlike his peers, Tosaka spends his time training in the gym and says that anyone can get healthy by exercising from time to time.
---
4. Jim Arrington
Age: 85 years old
Country: Venice, California, USA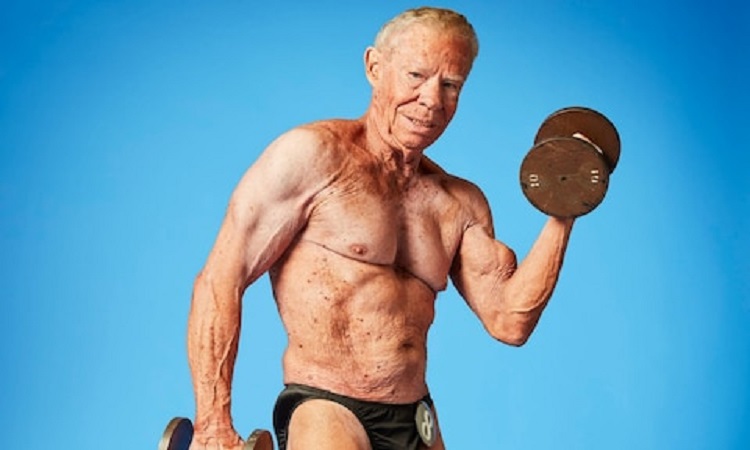 Jim Arrington, who recently turned 85 in the beginning of September, is the world's oldest professional bodybuilder in the Guinness Book of World Records. Arrington, who has been bodybuilding for the past 70 years, first set the record in 2015 and has plans to break it again in the future.

When Arrington was a kid, he was nicknamed "Skinny Bones", but he found a book of bodybuilders when he was 13 and used it as inspiration to get fit. Arrington immediately fell in love with fitness and shows no signs of slowing down. Over the years, he has competed in 62 bodybuilding competitions and has won 16.
---
3. Raymond Moon
Age: 87 years old
Country: Thornbury, Australia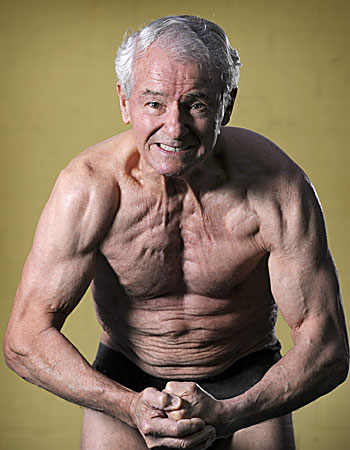 In 2014, Raymond Moon held the world record for being the oldest competing bodybuilder at age 84. That same year, Moon said that he was back in the gym training for an international competition after winning his fight against bladder cancer. When he was younger, Moon was a drinker and cigar smoker who didn't care about his health and fitness, but things changed when he was in his mid-70s.

The manager at Moon's gym is former Mr. Universe Graeme Lancefield, who convinced Moon to give competitive bodybuilding a try. Lancefield trained Moon and since then, he has won more than a dozen Victorian and Australian titles and made it into the Guinness Book of World Records in 2009.
---
2. Ramon Lopez
Age: 93 years old (age based on news from 2015; unsure if deceased)
Country: Cebu City, Philippines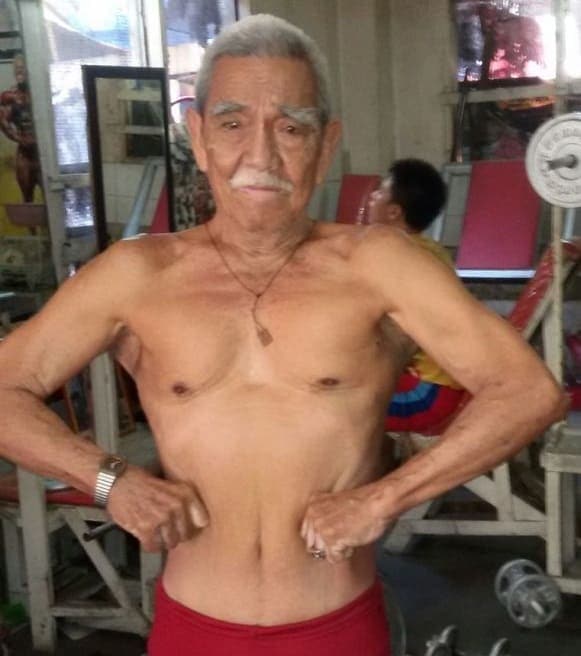 Not much is known about Ramon Lopez, an older bodybuilder from the Philippines, who gained some attention on the internet in 2015 after asking for help to become the "Oldest and Longest Body Builder" in the Guinness Book of World Records.

According to Lopez, who is nicknamed the "Super Lolo" (Lolo means grandpa), he is the unofficial oldest bodybuilder in the world. Lopez began bodybuilding in 1963 when he was 39 years old and has maintained his active lifestyle. In addition to being a bodybuilder, Lopez also runs a small gym in Cebu City and offers bodybuilding training and instruction.
---
1. Charles Eugster
Age: died at age 96 in 2017
Country: London, England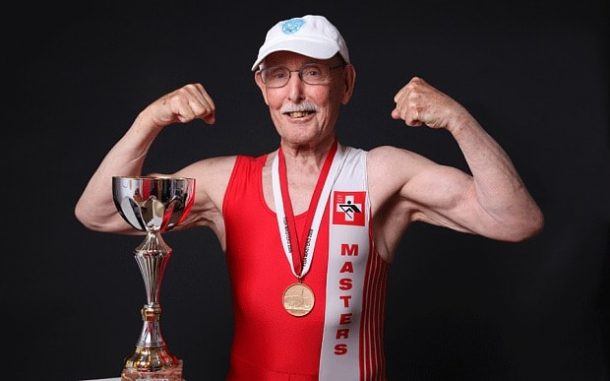 Until his recent death, in early 2017, Charles Eugster gained international attention for being nearly 100 years old and still active as a bodybuilder. Eugster, who was athletic in his youth, put his fitness on hold as he grew his dentistry practice and raised his children. However, in his mid-60s, he began skiing and pulling oars again and over the next two decades, he won 36 masters gold medals for senior rowing.

He began bodybuilding at age 87 and continued to do so until his death, at age 96, from complications following heart failure. In 2012, Eugster gave a TEDx talk titled "Why bodybuilding at age 93 is a great idea" – he also said that one of his goals for when he turned 97 (his 97th birthday would have been in July) was to write a book.
OTHER POSTS YOU MAY BE INTERESTED IN