When we think of leaders, whether on the global or state scale, they generally come within the framework of a typical mold. Sure, there might be differences in religions, philosophies, morals, backgrounds, races, physical stature, or intellect, but usually, they all share the one thing in common – age. Age is practically the prerequisite for instilling confidence in most leaders. If you haven't been around the block, how will you carry yourself with the composure and poise needed when the going gets tough and important decisions must be made?
But like with anything in this life, there are bizarre outliers to the norms and unspoken traditions. It's the ones who break the molds that change them forever, rewrite the course of history, and alter how we perceive it. That's why we are fascinated by the exceptions to the rule. So, together let's learn about the youngest world leaders.
8. Bhumibol Adulyadej
Age: 18
Born: 12/05/1927
Position: King of Thailand
Religion: Buddhism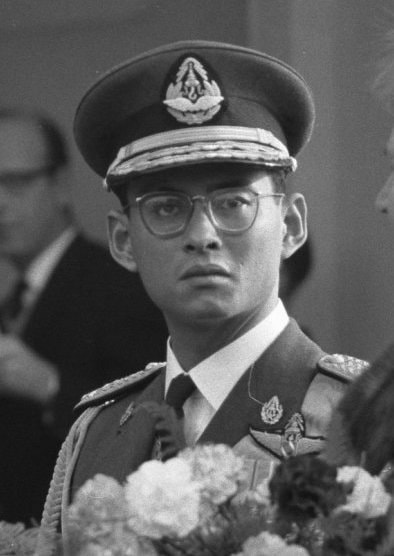 photo source: commons.wikimedia.org
Bhumibol Adulyadej was 18-years-old when he rose to power. He officially became the King of Thailand in 1950 in the Barisal Damien Throne Hall in the Grand Palace of Bangkok. He ruled under a constitutional monarchy as a Thai sovereign, a first for the country. He pledged he would "reign with righteousness for the benefit of the system of constitutional monarchy."
Bhumibol was so admired in Thailand that some thought he was from somewhere divine. His wealth up until his death was listed at $30 billion, making him one of the "world's richest royals" from 2008 to 2013.
Did You Know?
His son, Maha Vajiralongkorn, succeeded Bhumibol as King.
---
7. Mswati III
Age: 18
Born: 04/19/1968
Position: King of Eswatini
Religion: Christianity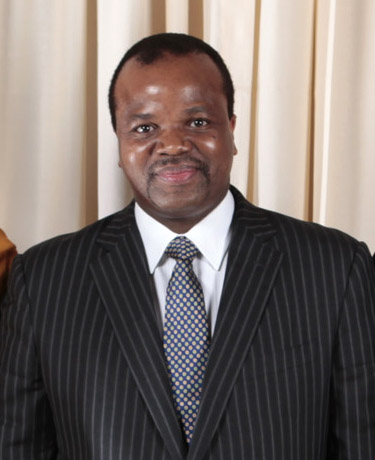 photo source: commons.wikimedia.org
Mswati III is the current king of Eswatini and head of the Swazi royal family. He first came into power at 18-years-old, after taking over for Sobhuza II. He's known for his polygamist lifestyle. He has a total of 15 wives, with at least two appointed by the state.
Mswati's reputation amongst his people is unfavorable. He's been accused of abusing his power for financial enrichment, involved in government corruption, and is responsible for bringing his economy to the brink of collapse. He's also been criticized for his government's alleged human rights violations via torture and excessive force to public protestors or demonstrators.
Did You Know?
King Mswati III is Africa's last monarch that has the power to appoint a prime minister. He helped restore the nation's Parliament destroyed by his father to consolidate the majority of power to the king.
Visit Oldest.org's article on the Youngest Prime Ministers in the World.
---
6. Hussein bin Talal
Age: 16
Born: 11/14/1935
Position: King of Jordan
Religion: Sunni Islam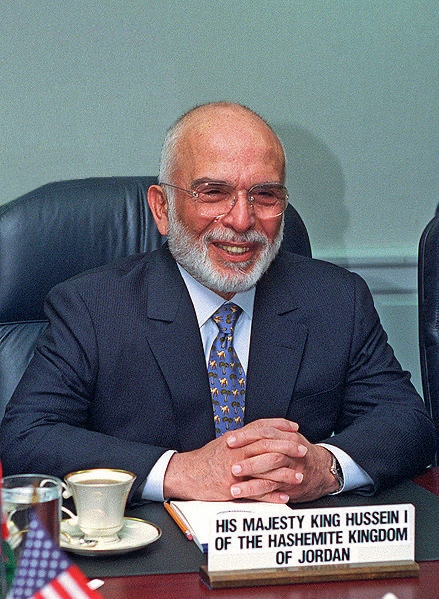 photo source: commons.wikimedia.org
Hussein bin Talal was the 16-year-old King of Jordan from 1952 until he died in 1999. He was a member of the Hashemite dynasty, which has been the royal family of Jordan since 1921, thanks to their blood connection to their prophet, Muhammad. He is the 40th generation direct descendant.
Hussein was a constitutional monarch, and his rule was coined as a "liberal experiment." His leadership allowed the formation of the only democratically elected government in Jordan's history.
Did You Know?
Hussein bin Talal passed away at 63 from cancer. He was succeeded by his son, Abdullah II.
---
5. Jigme Singye Wangchuck
Age: 16
Born: 11/11/1955
Position: King of Bhutan
Religion: Tibetan Buddhism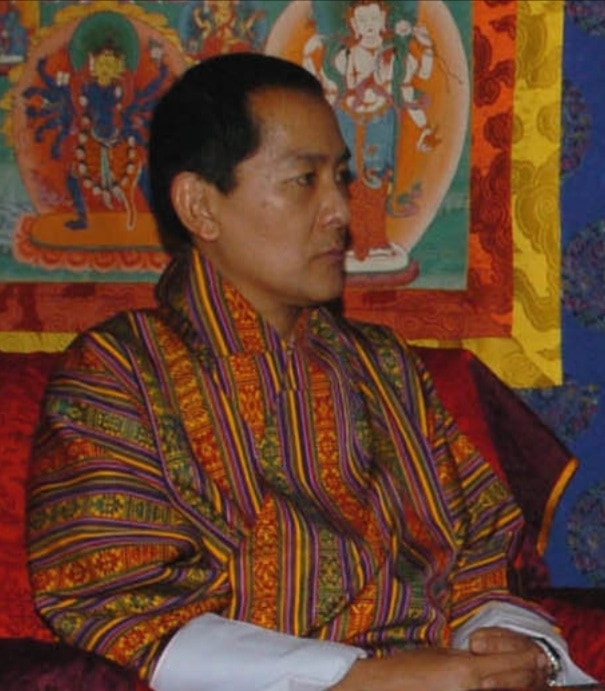 photo source: commons.wikimedia.org
Jigme Singye Wangchuck was 16-years-old when he first shouldered the weight as a world leader. The King of Bhutan was a member of the House of Wangchuck and king until 1972, where he forfeited the throne to make way for his oldest son, Jigme Khesar Wangchuck, in 2006.
Very progressive for his time, Wangchuck advocated for a Gross National Happiness index taken on his people to measure their well-being instead of the typical Gross domestic product measurement to determine success. As king, he was a man that valued mental health over just economic productivity.
Did You Know?
Under Bhutan's rule, the country emphasized the preservation of local language, knowledge, cultures, and even certain species of crops that were on the verge of extinction. His conservation efforts were to be celebrated by everyone and the overall societal morale was great because he championed the differences in identities.
---
4. Simeon II
Age: 6
Born: 06/16/1937
Position: Tsar of Bulgaria
Religion: Eastern Orthodox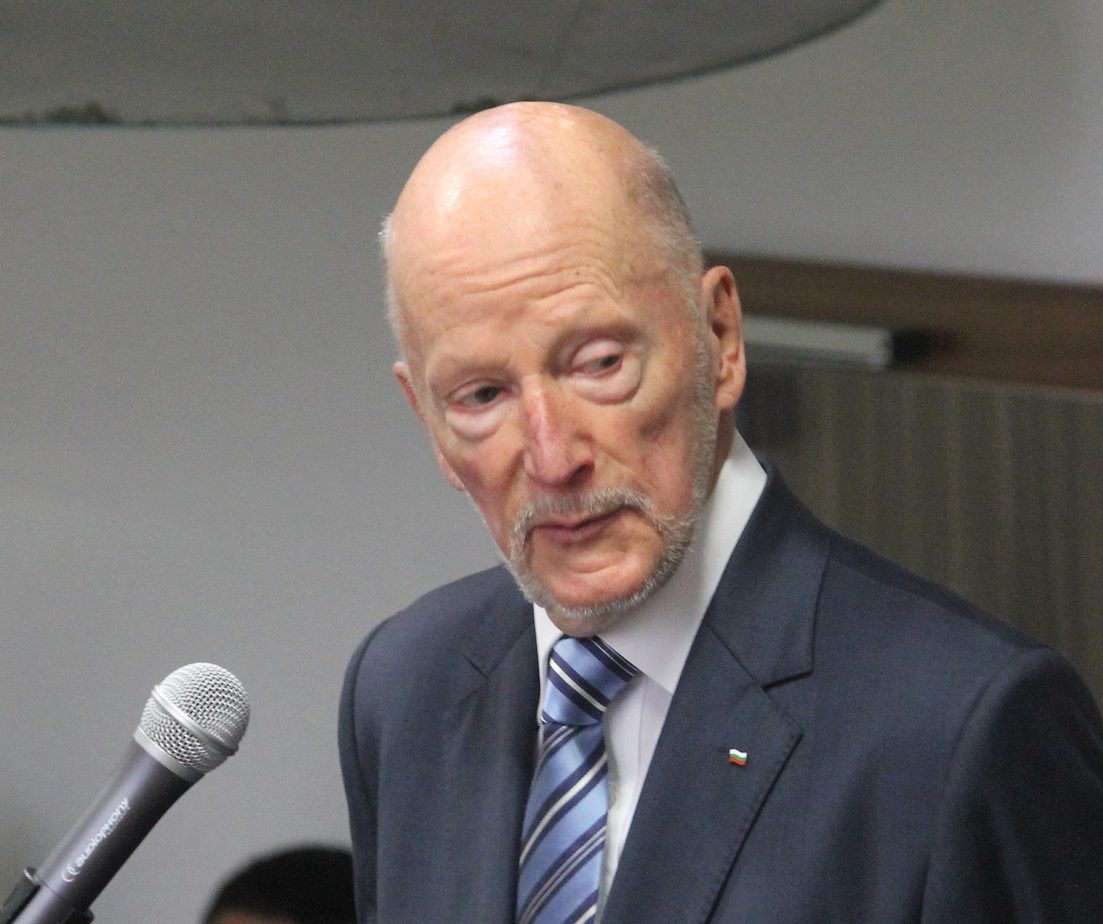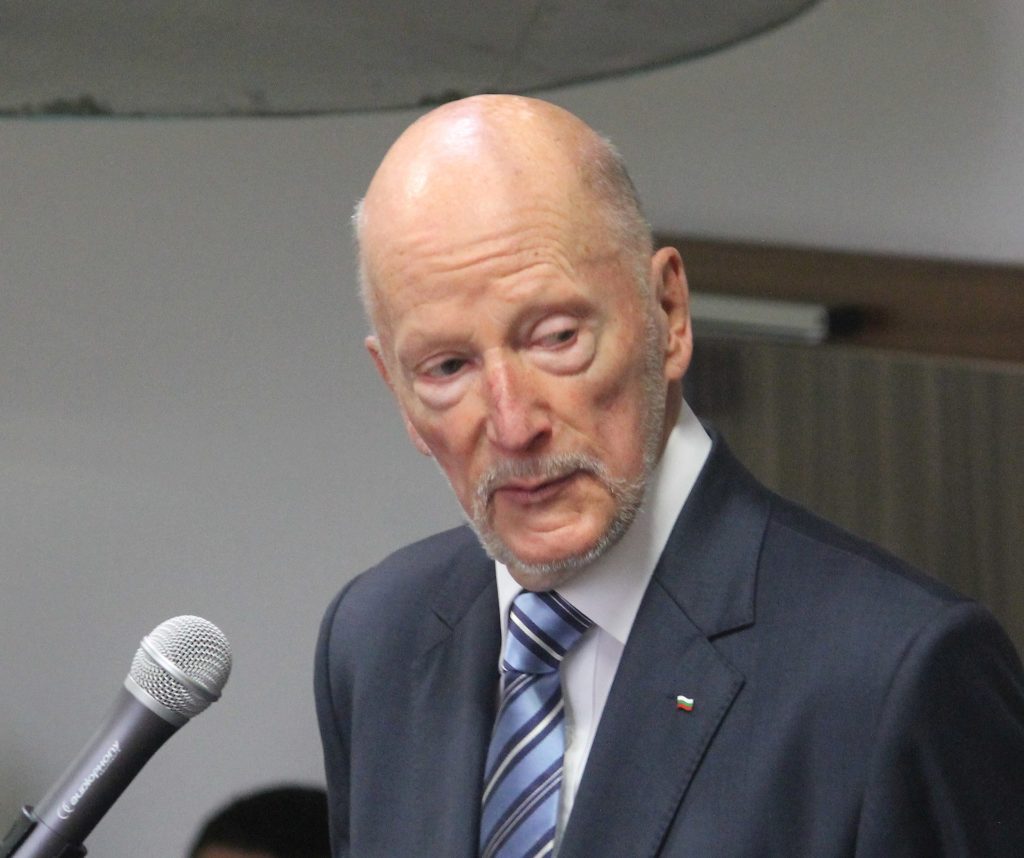 photo source: commons.wikimedia.org
Simeon Saxe-Coburg-Gotha was only 6-years-old when he was made Tsar of Bulgaria in 1943 after his father died. Three years later, the monarchy was abolished. Simeon was forced into exile. In 1996, he returned to his country and formed a political party called the National Movement Simeon II and was elected the Prime Minister in 2001.
The new political movement that he created on his return was devoted towards "reforms and political integrity."
Did You Know?
Simeon II will break the record for the longest-lived head of state in Bulgaria's history if he is still serving by December 31, 2024. He will have surpassed Ferdinand I to take that title.
---
3. Faisal II
Age: 3
Born: 05/02/1935
Position: King of Iraq
Religion: Sunni Islam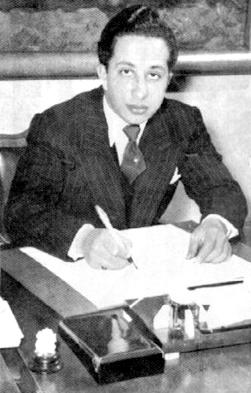 photo source: commons.wikimedia.org
Faisal II was made King of Iraq at just 3-years-old. He was the only son of King Ghazi and Queen Aliya and succeeded the throne after his father was killed in a car crash. His reign was tainted under the struggles of economic inequality and the rapid rise of Communism.
Faisal II was an Admiral of the Royal Iraqi Navy Fleet and Marshal of the Royal Iraqi Air Force.
Did You Know?
Faisal II was killed in July of 1958 at 23-years-old during the July 14th revolution, also known as the 1958 Iraqi coup d'état. The ripple effects of this generational impact are hard to quantify, but it turned a new chapter in Iraqi history.
---
2. Gyanendra Shah
Age: 3
Born: 07/07/1947
Position: King of Nepal
Religion: Hinduism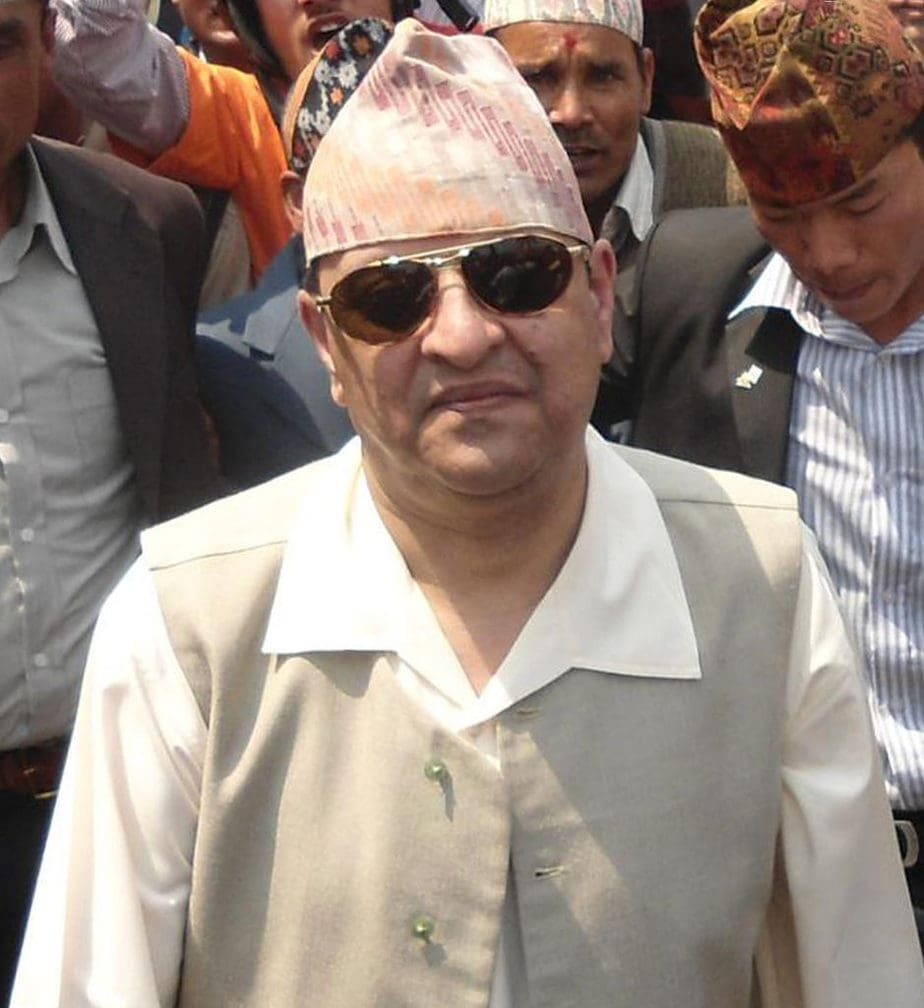 photo source: commons.wikimedia.org
Gyanendra Shah was 3-years-old when he was dubbed the King of Nepal in 1950, succeeding King Dipendra. Considering he was a three-year-old, his reign was symbolic, and his title lasted only a year.
Shah took his rightful claim to the throne for a second go-around in 2001. His coronation wasn't met with warm welcomes. He took office right after the 2001 Nepalese royal massacre and was deposed by the Constituent Assembly in 2008, which in short, ended the 240-year dynastic reign of the Shah dynasty.
Did You Know?
Thanks to his smarts as a former businessman, he had little trouble maintaining his wealth post-political career. On top of inheriting large fortunes from the family dynasty, he ran successful businesses and made wise investments in the hotel business.
---
1. Fuad II
Age: 192 days
Born: 01/16/1952
Position: King of Egypt
Religion: Sunni Islam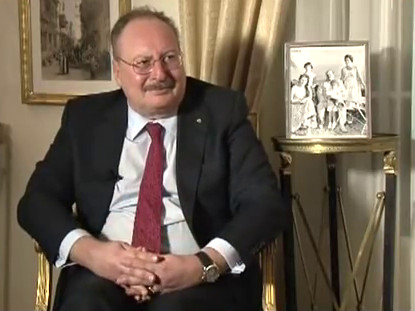 photo source: commons.wikimedia.org
Fuad II is the youngest world leader!
Fuad II is the youngest leader, and frankly, it isn't even close. At just 192-days-old, Fuad II was named King of Egypt. Instead of ruling from a throne, he led from a high chair. This humorous situation came to pass due to the formal forfeiture of the throne in 1952 by his father – King Farouk. It was in response to the Egyptian revolution in 1952. However, is it truly a revolution if you remove yourself from power and then commit the blatant act of nepotism by having your son inherit the title? Farouk hoped his departure would satisfy the revolutionaries, but it was unsuccessful, much to no surprise!
The revolutionaries recognized the insidious political maneuver, and he was exiled from his country. With Fuad II still technically in power, it was Prince Muhammad Abdel Moneim that represented him.
Did You Know?
Fuad II's rule didn't make it a year when Egypt declared itself a republic in 1953. He marked the 11th and last monarch of the Muhammad Ali dynasty, which held power since 1805.