The Vietnam War has been riddled with controversy since it began on November 1, 1955, and ended in 1975. Even 20 years later, the entire spectrum of human emotion can be conjured up for those growing up during the time troops were sent off to die for a cause many see now as unjust. It was a hectic, disorganized, and tumultuous time in U.S. history. For that reason, exact records specifying who or how many served have been skewed over the years. The confusion multiplies tenfold when figuring out how many who claimed to have served actually did.
According to the American War Library and its 2019 records, there are roughly 610,000 Americans who served in the Vietnam War or were affiliated with the war in a capacity beyond just as a civilian.
Opposition to the war in the U.S. became a hot-button issue and split Americans down the middle into two political camps. The premise of the conflict was to pit the United States and their ally, South Vietnam, against the communist government of North Vietnam. 282,000 U.S and allied military deaths and up to 627,000 civilian deaths between North and South Vietnam made it harder and harder for Richard Nixon to justify the reasons for engaging in a war that dissenters would now say we lost.
One thing we know is that the young men who went to fight in defense of their countries are among the bravest of us. Of the few thousand veterans we have left, there are a few that you might recognize not just for their lives as soldiers but as men who have made profound impacts in the world of entertainment – and we hope they continue to do so!
Let's take a look at some of the youngest surviving Vietnam war veterans.
4. Jorge Otero Barreto
Age: 84
Born: 04/07/1937
Hometown: Vega Baja, Puerto Rico
Served: 1959-1970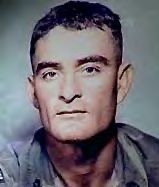 photo source: commons.wikimedia.org
Jorge Otero Barreto might have one of the greatest nicknames ever bestowed to man. "The Puerto Rican Rambo" is 84-years-old and a veteran of the Vietnam war. Serving for the United States, Jorge earned 38 military decorations during his career and is regarded as the most decorated soldier of the war. Even with 38 accolades, perhaps none are as cool as the nickname still. Men from all walks of life were ready to lay their lives down for their country. In Jorge's case, he was recognized for his selfless service as the main subject of the documentary, Brave Lords, which chronicled the Puerto Rican experience during the Vietnam conflict.
From 1961 to 1970, Barreto worked as an advisor and helped train the Vietnamese soldiers for combat. In his 12 years of service, he served in the 101st Airborne Division, the 25th Infantry Division, the 82nd Airborne Division, and 173rd Airborne Brigade. In total, he was involved in 200 combat missions. It's nothing short of a miracle that he is still alive to tell the tale, but by no means did he walk away unscathed. Sustaining several injuries throughout his tours earned him two Silver Stars, five Bronze Stars with Valor, four Army Commendation Medals, five Purple Hears, and five Air Medals. It's enough to cover an entire uniform.
Did You Know?
Jorge's hometown, Vega Baja, dedicated its military museum to him by naming it the "Jorge Otero Barreto Museum," and was named the Civic Citizen of the Year in Vega Baja in 2011.
---
3. Bob Kerrey
Age: 78
Born: 08/27/1943
Hometown: Lincoln, Nebraska
Served: 1966-1969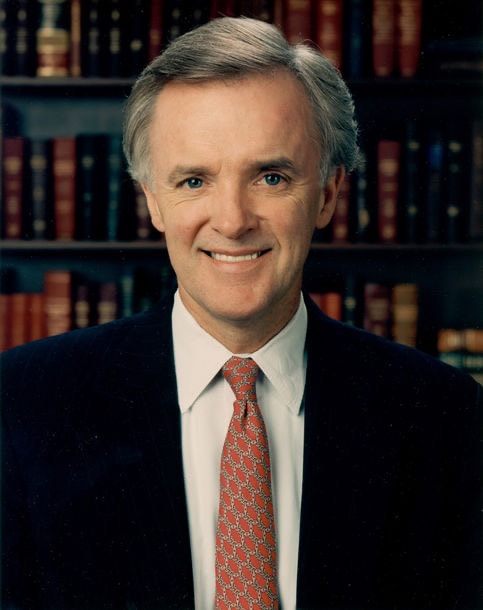 photo source: commons.wikimedia.org
Bob Kerrey is an American politician, the former 35th Governor of Nebraska, and Senator of Nebraska from 1989 to 2001. Like Tom Selleck, Kerrey was no stranger to Hollywood, serving as the head of the Motion Picture Association of America in 2010. Before that, starting from 2001, he was the president of The New School in New York, which is seen as one of the most progressive, forward-thinking, and artistically encouraging schools in the country.
On top of his incredible achievements in his later life, the one he's likely most proud of is his time serving as a Navy SEAL officer during the Vietnam war. For the disregard of his own safety, courage under fire, and sustaining multiple injuries that forced him to exit the military, he was awarded the military's highest honor – the Medal of Honor.
Did You Know?
Post-military career, Kerrey sharpened his business acumen. He owned and operated a chain of restaurants called Grandmother's Skillet from 1972 to 1982. His company, Kerrey Holdings, also included fitness centers and a bowling alley. It was his time in business and management where he introduced to the world of politics.
---
2. Tom Selleck
Age: 77
Born: 01/29/1945
Hometown: Detroit, Michigan
Served: 1967-1973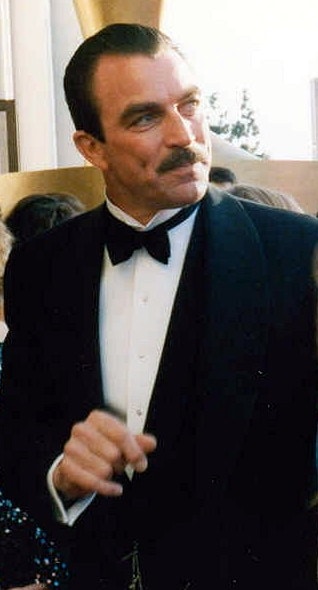 photo source: commons.wikimedia.org
Tom Selleck is a 77-year-old American actor and producer. Born in Michigan but raised in California after his father grew tired of the labor and monotony of carpentry, Selleck fell in love with the craft of acting when he attended the University of Southern California (thanks to a basketball scholarship). Since his humble beginning as a student appearing in a Pepsi commercial and on a show called "The Dating Game," Selleck's career blossomed, and he's appeared in over 50 television roles. Most notable include Magnum P.I., Three Men and a Baby, Mr. Baseball, and High Road to China.
Many may not know that not only is he a strong supporter of the United States military, but a former member as well. During the Vietnam War, Selleck was issued draft orders. However, he never served directly in Vietnam. Instead, he joined the California National Guard in the 160th infantry regiment. His good looks and experience from his early modeling days landed him on recruitment propaganda for the National Guard after his service.
Did You Know?
Another unfortunate byproduct of war and for the soldiers who returned home after Vietnam was the lack of hospitality and reintegration into society. Many veterans were left homeless and in desperate need of assistance. Though Selleck never dealt with those extremes, he did find himself unemployed when he returned after being dropped by the Fox corporation. Tom is involved in plenty of public service announcements praising the National Guard and its importance. He's also a spokesperson for the Vietnam Veteran's Memorial Fund.
---
1. Oliver Stone
Age: 75
Born: 09/15/1946
Hometown: New York City
Served: 1966-1968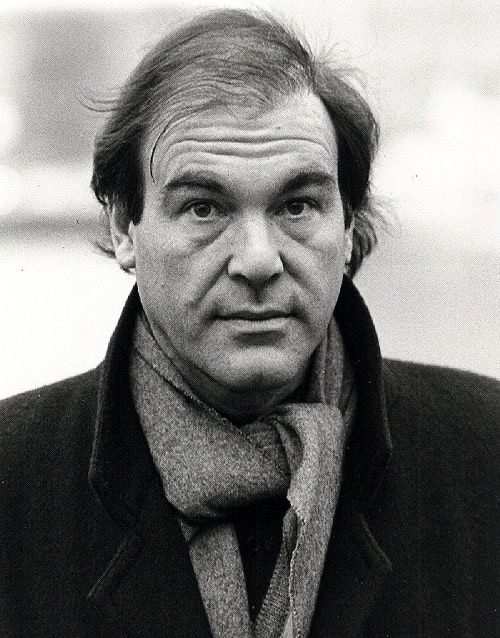 photo source: commons.wikimedia.org
Oliver Stone is one of the youngest surviving Vietnam war veterans.
Oliver Stone is an acclaimed film director, producer, and screenwriter. He's won an Academy Award for Midnight Express and is the mind behind the operatic and iconic gangster film, Scarface. His subject matter is often political and he's known for his vocal support and dissent of some of the choices the American government makes. The majority of his films focus on sensitive American political issues from the late 20th century and are sure to generate heated debate.
Stone's film, Platoon, was the first of a trilogy of films based on the Vietnam war where Oliver served as an infantry soldier. The popular film is seen in part as a lightly autobiographical account of his experience in the war. From 1967 to 1968, he served with several companies, including but not limited to the 2nd Platoon, B Company, 3rd Battalion, and the 25th Infantry Division. A few of his military awards include the Bronze Star with Valor, the Purple Heart, Vietnam Service Medal, Vietnam Campaign Medal, and the Combat Infantryman Badge.
Did You Know?
Oliver Stone was mentioned in Lawrence Wright's book Going Clear: Scientology, Hollywood, and the Prison of Belief, as being a former member of Scientology for roughly a month. Stone joined 33 other celebrities in signing an open letter to German Chancellor Helmut Kohl, protesting the treatment of Scientologists in Germany, comparing the oppression as on par with the Nazi's persecution of the Jews in the 1930s.
OTHER POSTS YOU MAY BE INTERESTED IN