Referred to as the most destructive conflict in history, World War II saw the demise of more than 80 million people, most of whom were civilians. While some children were forced into war after being trained for just one day, others joined voluntarily to aid in the fight against Hitler and the Nazis.
Today, the minimum age requirement to join the military is eighteen years old in most countries around the world; however, during the second World War that lasted six years and one day (from 1939 to 1945), children did not shy away from serving in some capacity. Whether working as porters or messengers, or giving their lives on the frontline, there were numerous young men involved in World War II.
Read on to learn more about the youngest soldiers to render their service to obtain freedom.
8. Leon Kopelman, 17
Year of birth: April 6, 1924
Still Living?: Died August 13, 2021
Military Branch: Warsaw Ghetto Uprising Jewish Military
Country of Origin: Warsaw, Poland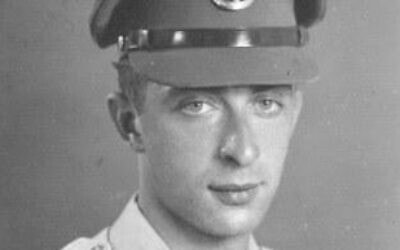 photo source: Timesofisrael.com
Leon Kopelman was one Jewish soldier who knew how to get himself out of trouble. He was captured by the Nazis in Germany, but avoided going to the Treblinka with the other soldiers by claiming that he was a mechanic. He joined the war at 17 years old.
Kopelman forged travel papers to Italy, and later boarded an illegal ship to Israel to see his remaining family. His mother had previously been deported to Treblinka.
Did You Know?
Kopelman was the last surviving soldier of the Warsaw Ghetto Uprising.
---
7. Jack Hill, 16
Year of birth: 1928
Still Living?: Died In 1987
Military Branch: United States Marine Corps
Country of Origin: United States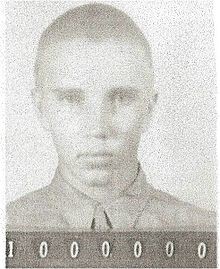 photo source: Wikipedia.org
Jack Warner Hill joined the U.S. Marine Corps at the age of 16, but lied that he was of eligible age. Although the Marine Corps had not done a background check on him, they came to learn his true age through his family. He was discharged after only five months of service.
Hill fought in two wars: World War II and the Korean War, and received two medals for his service. These included the National Defense Service Medal and the World War II Victory Medal, which he never received in person.
Did You Know?
Hill enlisted twice to the U.S. Marine Corps, and was a corporal for his second enlistment. He holds the number 1,000,000 enlisted Marines.
---
6. Billy Young, 15
Year of birth: 1926
Still Living?: Yes
Military Branch: Australian Army
Country of Origin: Sydney Australia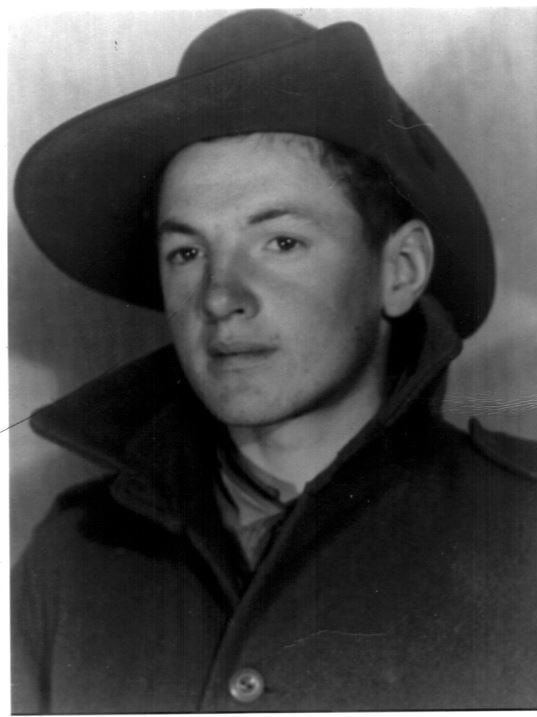 photo source: Abc.net.au
Billy Young joined the Australian Army as a 15-year-old under the pretense of being 19 years of age. Initially, he was not scared of the Japanese soldiers, but after his capture, he was in for a shock when he realized the extent of the Japanese brutality.
Young faced a lot of extreme challenges in captivity, such as starvation, beatings, and flying practice – a punishment that entails standing in the heat for hours.
Did You Know?
Young became a prisoner of war at 16 years old. He has detailed his experiences in the Malaysian Jungle, the Sandakan in his book, co-authored with historian Lynette Silver. The book is entitled Billy: My Life as a Teenage POW.
---
5. Reginald Earnshaw, 14
Year of birth: February 5, 1927
Still Living?: Died July 6, 1941
Military Branch: British Merchant Navy
Country of Origin: Dewsbury, United Kingdom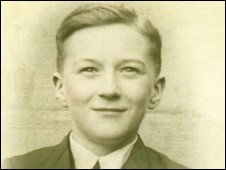 photo source: News.bbc.co.uk
Reginald Hamilton Earnshaw joined the British Merchant Navy by stating that he was born in 1926 rather than 1927, which would have made him 15 (the age of enlistment at the time) rather than his true age, 14 years old. His real age was discovered when a former shipmate was looking for his grave, which was unmarked.
In 2009, Earnshaw's resting place was marked with a granite headstone by the Commonwealth Graves Commission.
Did You Know?
Earnshaw was the youngest British soldier to die in World War II at age 14. He died only five months into the service. If it wasn't for Alfred Stub, a former shipmate, Earnshaw's true enlisting age would not be known.
---
4. Jacklyn "Jack" Lucas, 14
Year of birth: February 14, 1928
Still Living?: Died June 5, 2008
Military Branch: US Marine Corps, US Army
Country of Origin: Plymouth, North Carolina, USA

photo source: Wikimedia Commons
Jacklyn "Jack" Harold Lucas is one of the most selfless soldiers in American history. He saved his fellow soldiers by using his body to cover two grenades that were thrown into their trenches by Japanese soldiers. Lucas joined the U.S. Marine Corps at the age of 14, having lied that he was 17 years old.
Upon his return from war, Lucas obtained the Medal of Honor and the Purple Heart Medal – two of the highest honors one could receive while serving in the U.S. armed forces. Starting as a first class Private for the Marine Corps, he went on to reach the rank of Captain for the U.S. Army.
Did You Know?
Lucas forged his mother's signature to enlist in the army. Lucas is the youngest U.S. Marine and serviceman in World War II to receive the United States' highest declaration of valor.
---
3. Calvin Leo Graham, 12
Year of birth: April 3, 1930
Still Living?: Died November 6, 1992
Military Branch: United States Navy, United States Marine Corps
Country of Origin: Canton, Texas, USA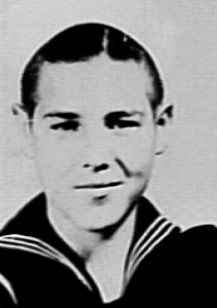 photo source: Wikipedia.org
Calvin Leo Graham joined the United States Navy at the age of 12. He, too, lied about his age in order to serve his country.
Graham worked as a loader for an anti-aircraft gun. During battle, he was hit by a shrapnel, and even though he suffered from fragmentation wounds, he still helped wounded soldiers aboard their warship.
At the age of 17, Graham enlisted in the U.S. Marine Corps. He has received awards like the Bronze Star Medal and the Purple Heart Medal.
Did You Know?
Graham is the youngest U.S. serviceman to fight in World War II. He was married at the age of 14, became a father at 15, and divorced at 17. A movie, "Too Young the Hero," was created in his honor.
---
2. Alfred Zech, 12
Year of birth: October 12, 1932
Still Living?: Died June 13, 2011
Military Branch: German Military
Country of Origin: Goldenau, Upper Silesia, Germany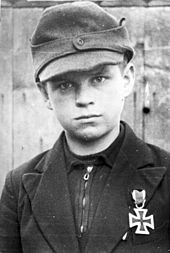 photo source: Wikipedia.org
Alfred Zech showed courage from a very young age. He joined the Deutsches Jungvolk ("German Youngsters in the Hitler Youth"). When soldiers were wounded in his Goldenau hometown, he commandeered his father's cart to rescue them, saving 12 men in total. He was only 12 years old at the time.
Later on in his life, Zech met Adolf Hitler in Berlin, and from there, he volunteered to fight at the war frontline rather than go back home. He received the Iron Cross 2nd Class award for his service from Adolf Hitler.
Did You Know?
Zech was once a Prisoner of War, but was released in 1947. Immediately after his release, he trekked 250 miles back home, only to find his father dead.
---
1. Seryozha Aleshkov, 6
Year of birth: 1936
Still Living?: Died in 1990
Military Branch: 62ND Red Army Regiment
Country of Origin: Gryn, Kaluga Region, Russia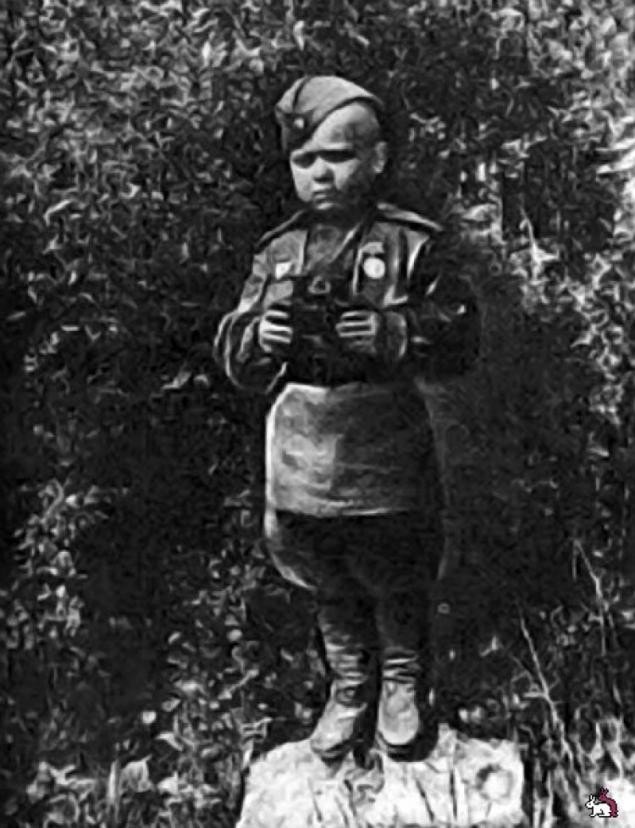 photo source: Historyofyesterday.com
Seryozha Aleshkov is the youngest World War II vet at the age of 6 years old. Having lost his father before the war along with the rest of his family, he was left an orphan at a very young age. He was discovered by the 142nd Guards Rifle Regiment, wandering in the forest in a state of shock and malnourishment.
Mostly called Sergei, he won the For the Combat Merit medal for saving his adoptive father, Mikhail Vorobyov. Mikhail was buried under debris, and the young boy went to find help when he couldn't pull him out. Sergei rose in the ranks, and became a junior lieutenant in his army.
Did You Know?
Sergei survived a lot at war, including drowning, mines, and gunfire, but he miraculously survived each of these events. He received a trophy Browning Pistol as a souvenir from his military commander, General Vasily Chuikov of the 62nd Army.
OTHER POSTS YOU MAY BE INTERESTED IN