The office of the presidency is the foremost power in the United States. Holding the title means you are effectively the quarterback to the most developed, technologically advanced, militarily imposing, most powerful nation. That one famed quote from the comics of our favorite web-slinger, "with great power, comes great possibility," is even more applicable to a president than it is to Spider-Man. That's why there's an age requirement to stage a campaign for president, at 35-years-old. It's because we know that there are things in life that can only be learned and understood with the wisdom of years gone by.
When it comes to being in a position where your decisions can affect the lives of an entire nation, it makes sense that we've decided to place our collective trust in someone with a little more life experience. And on the other side to that coin, sometimes it pays to have the progressive ideas that our youth have adopted so well. Providing less antiquated solutions to problems of the 21st century is vital to making sure we keep up with the rapid advancing of the digital world we find ourselves in.
So, let's take a look at some of the youngest presidents that have held the highest office in the United States!
8. James Garfield
Age: 49
Born: 11/19/1831
Died: 09/19/1881
President: 20th POTUS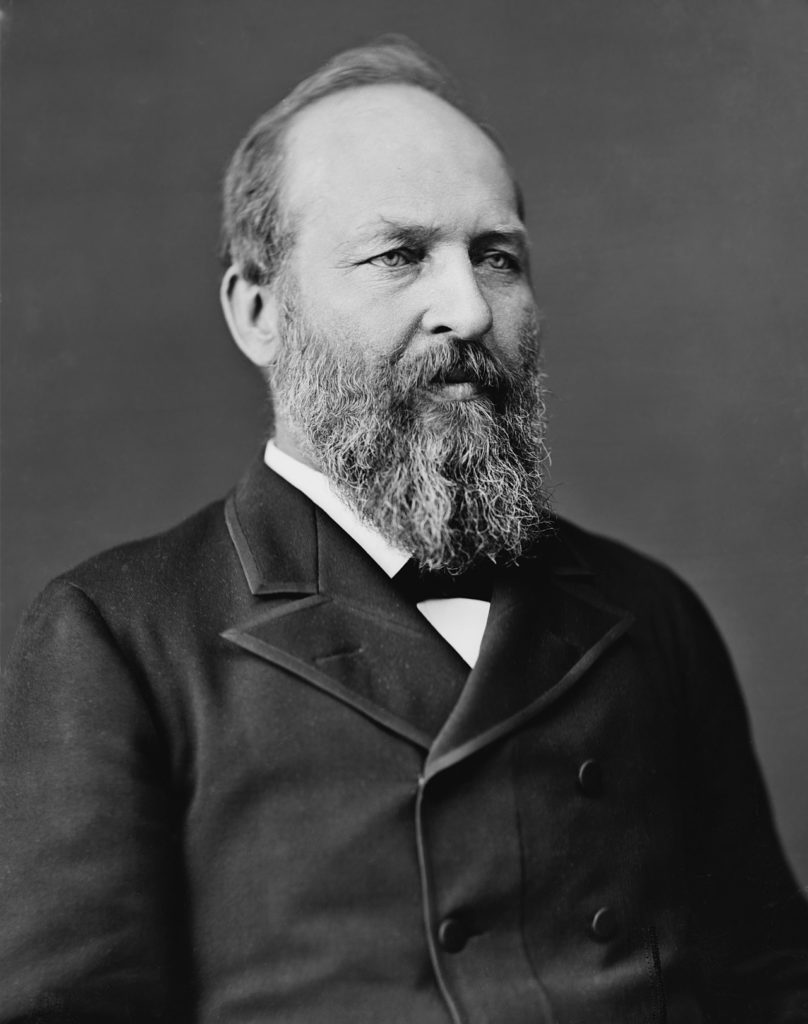 photo source: commons.wikimedia.org
James Garfield was the 20th president of the United States at just 49-years-old. He's also one of the shortest tenured. He served from only March to September 1881 due to an assassination attempt carried out by Charles J. Guiteau, a bitter lawyer who was unhappy that he wasn't awarded a cabinet position for his role in Garfield's victory. James Garfield died two months after the shooting due to an infection.
Born in a log cabin and faced with poverty, it's needless to say he came from very humble beginnings in Northeast Ohio. Despite the hardships he faced in his formative years, he graduated from Williams College with a law degree and was an attorney before getting into the political arena as a Republican. Unrelated but maybe even more impressively, Garfield was an amateur mathematician in his spare time.
Did You Know?
James Garfield is the only president elected while still a sitting member of the United States House of Representatives.
---
7. Franklin Pierce
Age: 48
Born: 11/23/1804
Died: 10/08/1869
President: 14th POTUS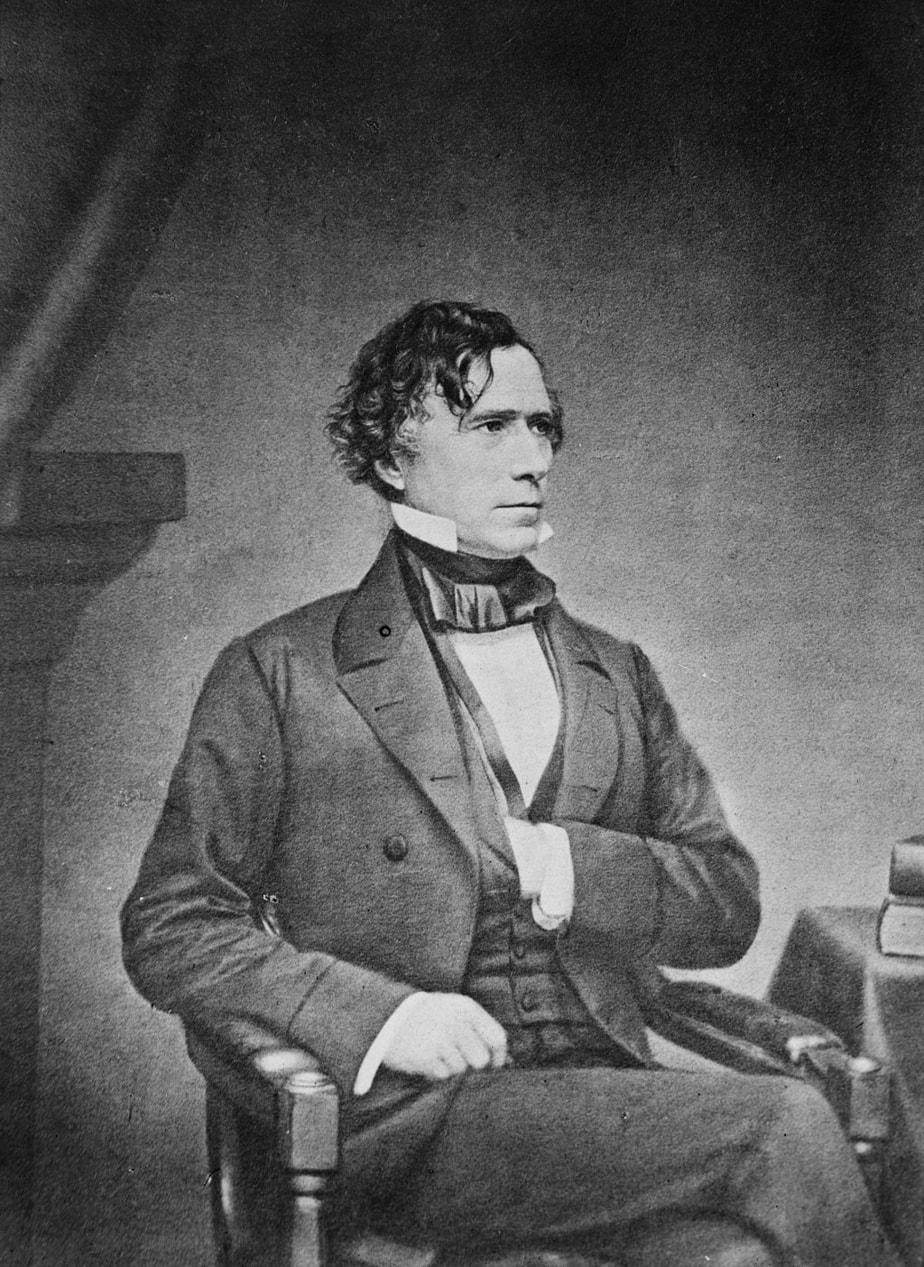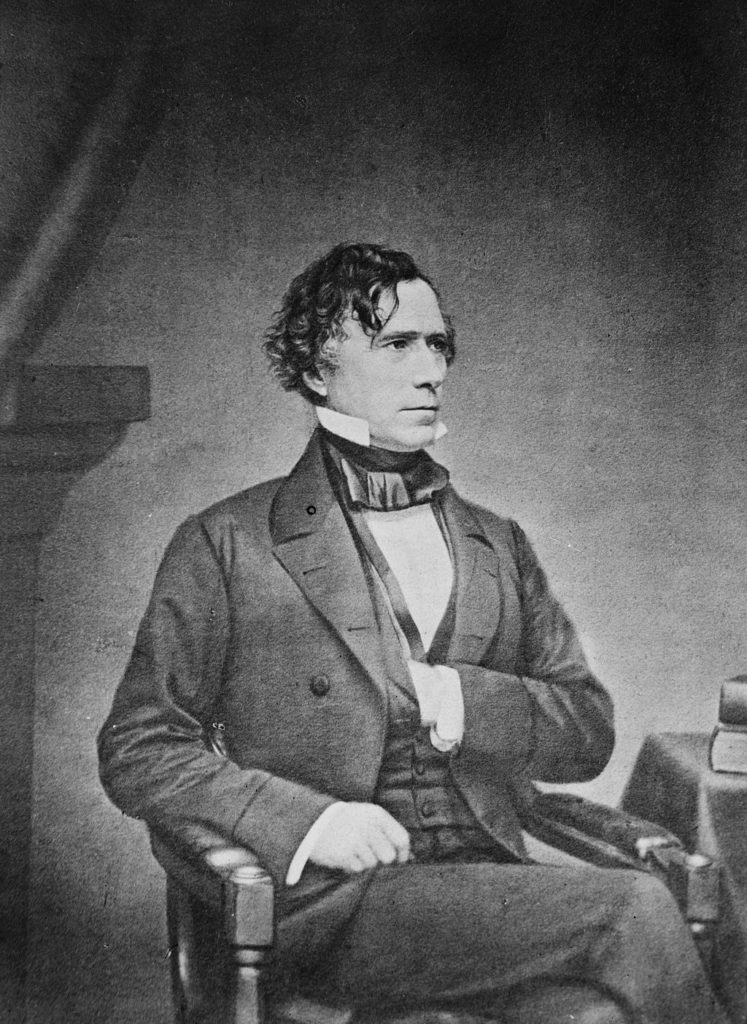 photo source: commons.wikimedia.org
Franklin Pierce was the 14th president of the United States at 48-years-old. The New Hampshire native wasn't popular, as evidenced by his one term in office (1853-1857) in great part because of his passionate resistance to the abolitionist movement, which sought to abolish or gradually end slavery in the U.S.
He served in the U.S. House of Representatives and Senate until resigning in 1842. He laid low until he was nominated as New Hampshire's U.S. attorney in 1845. As President, he signed trade treaties with Britain and Japan but ultimately fell short of his ambitious promise as commander in chief. He's ranked by historians and scholars as one of the worst presidents of the U.S.
Did You Know?
Most of Franklin's life, like his political career, was plagued with strife. He was a heavy drinker and died in 1869 from liver cirrhosis. His three children died young, and his wife was what we would consider nowadays as someone clinically depressed.
---
6. Grover Cleveland
Age: 47
Born: 03/18/1837
Died: 06/24/1908
President: 22nd and 24th POTUS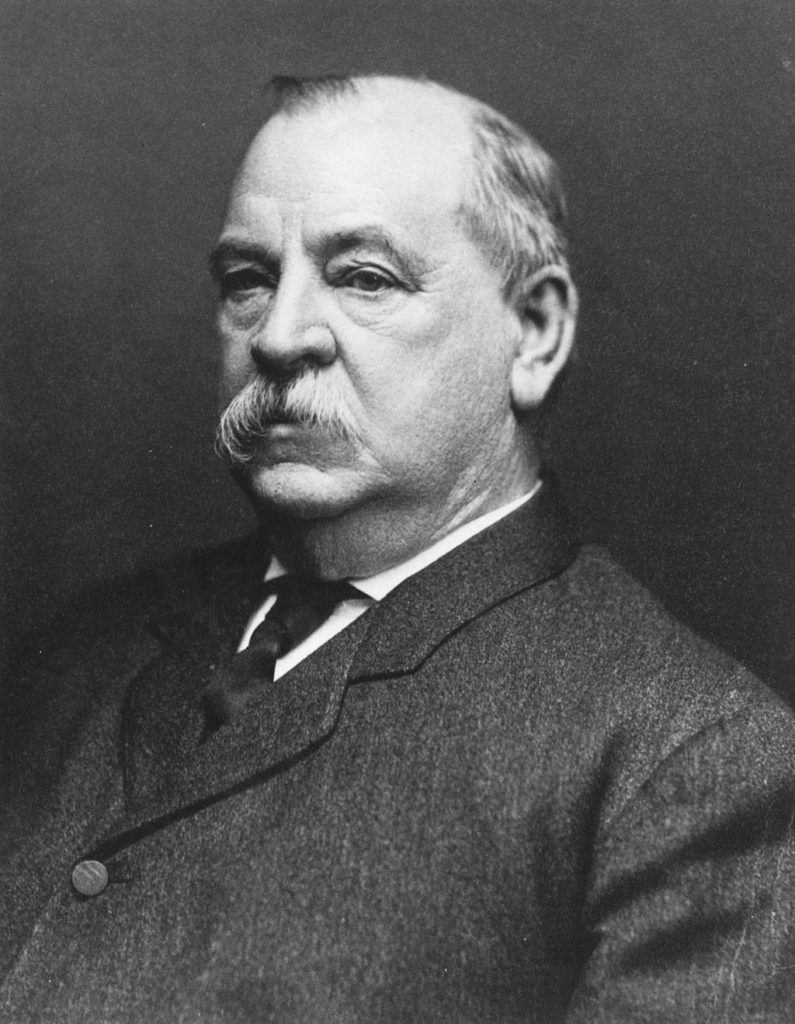 photo source: commons.wikimedia.org
Grover Cleveland was the 22nd and 24th president of the United States, with his first stint served at 47-years-old. By governmental standards, he might as well have been 20! As of 2021, he's currently the only president to serve two non-consecutive terms. Like the two presidents we covered before, Cleveland also got his introduction into politics through the lens of the justice system as an attorney. In 1862, he started his practice and became assistant district attorney of Erie County in New York State.
Cleveland first came into the White House in 1885 as an eligible bachelor. His sister, Rose Cleveland, had to assume the typical duties of the First Lady and was the hostess for the first two years under the Grover Cleveland administration. Thankfully, she was relieved of her hosting duties after he married the daughter of his friend, Oscar Folsom. In 1886, the 49-year-old president married the 21=year-old Frances Folsom in the Blue Room at the White House. Frances was officially the youngest First Lady in history.
Did You Know?
Cleveland's likeness was used on $1000 notes of a series printed in 1928 and 1934. He also made a guest appearance on the first issues of the $20 notes from 1914. For reasons unrelated, or maybe related, he was inducted into the New Jersey Hall of Fame in 2013.
---
5. Barack Obama
Age: 47
Born: 08/04/1961
Died: N/A
President: 44th POTUS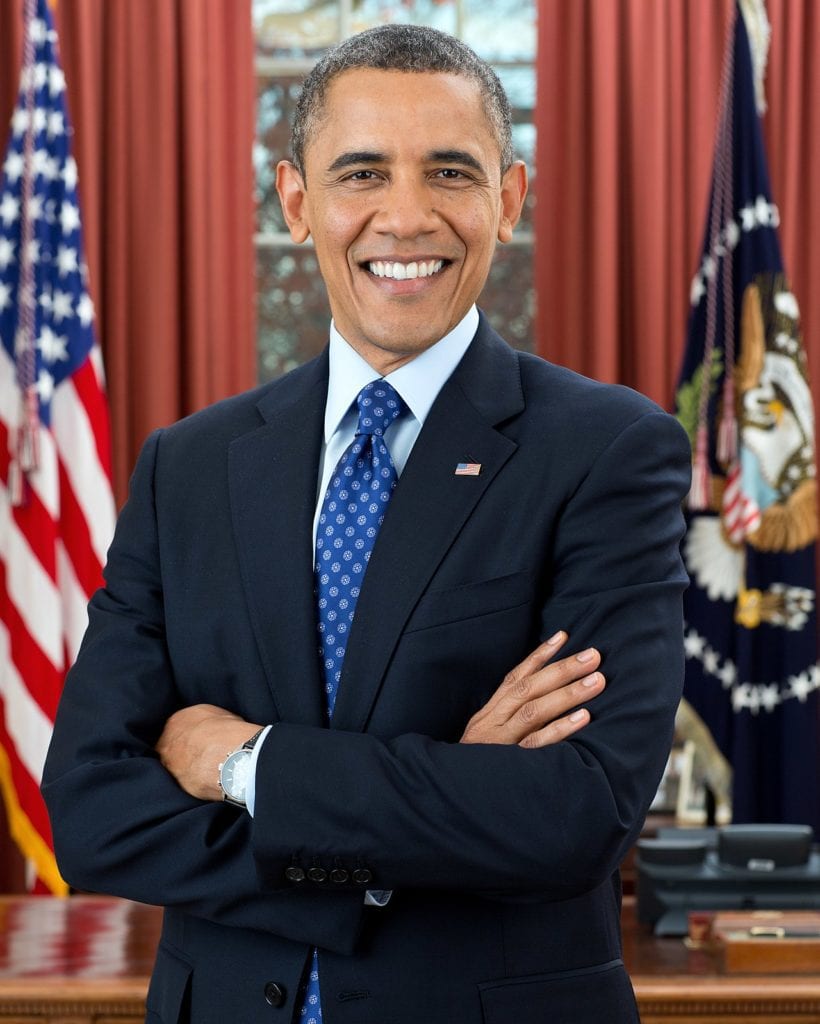 photo source: commons.wikimedia.org
Barack Obama is about as cool as you would expect a Honolulu, Hawaii native. He was the 44th president of the United States. His term began in January of 2009 and ended exactly eight years later in 2017. He is also the first African-American to be elected, breaking new ground and shattering the idea of what was possible in American politics.
His tenure as president, like every president before and likely after, was riddled with highs and lows when it came to his decisions with policy. Adored by Democrats and hated by Republicans, one thing virtually everyone had to agree on was just how relatable and effortlessly smooth he was. He used his young age to his advantage. His greatest achievements came within his first few years in office. The most notable is his Affordable Care Act and the Job Creation Act, used as a bill to stimulate the economy as a response to the Great Recession of 2008 under President George W. Bush.
Did You Know?
Obama has published three bestselling books. They include Dreams from My Father and The Audacity of Hope, which were released before he began his campaign for President. His third, A Promised Land, is part one of his memoir that goes into intimate detail about his life prior to stardom and the experiences he's had during and after his presidency
---
4. Ulysses S. Grant
Age: 46
Born: 04/27/1822
Died: 07/23/1885
President: 18th POTUS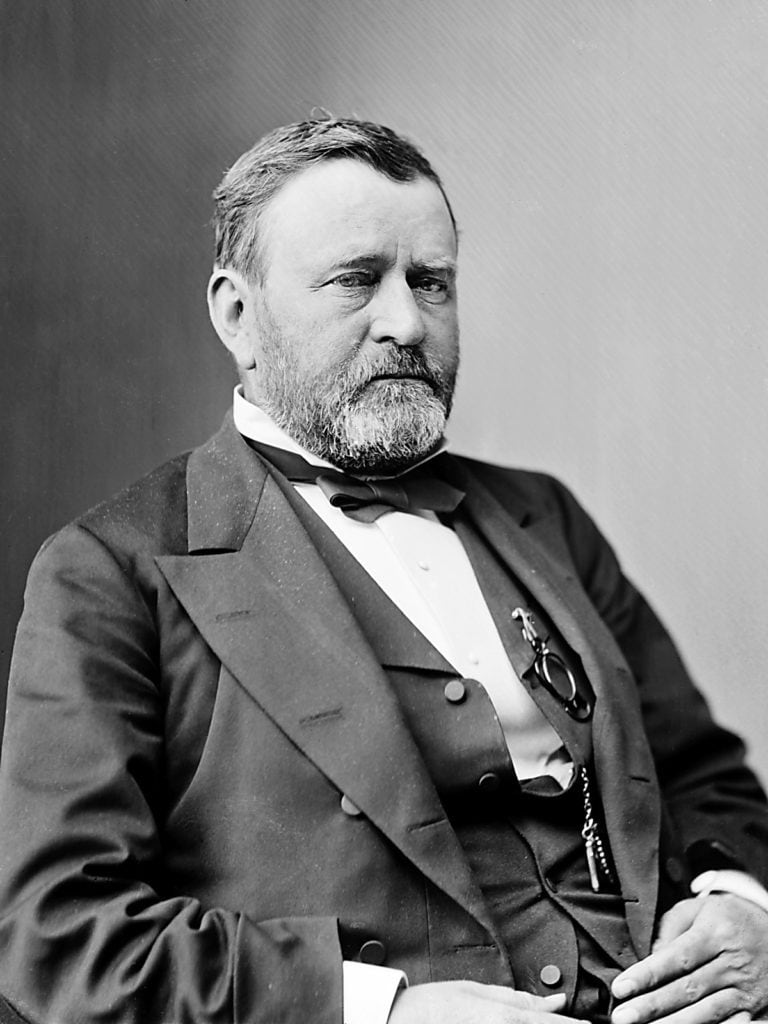 photo source: commons.wikimedia.org
Ulysses S. Grant was an American military officer and politician elected as the 18th president of the United States. His service lasted two terms from 1869 to 1877. The Ohio native is responsible for creating the Justice Department. He's also a highly regarded champion for civil rights and helped protect African-Americans during Reconstruction.
Grant, considered a war hero, fought against Robert E. Lee, a prominent figurehead for the Confederacy and a Confederate General for the Overland Campaign and Petersburg. Ulysses succeeded and Lee officially surrendered to the soon-to-be president.
Did You Know?
In admiration and praise for his achievements in wartime, he was unanimously nominated by the Republic Party. He won against the Democratic opponent, Horatio Seymour, in 1868. As president, he all but rid the country of Ku Klux Klan dominance and stabilized the nation's economy ravaged by war.
---
3. Bill Clinton
Age: 46
Born: 08/19/1946
Died: N/A
President: 42nd POTUS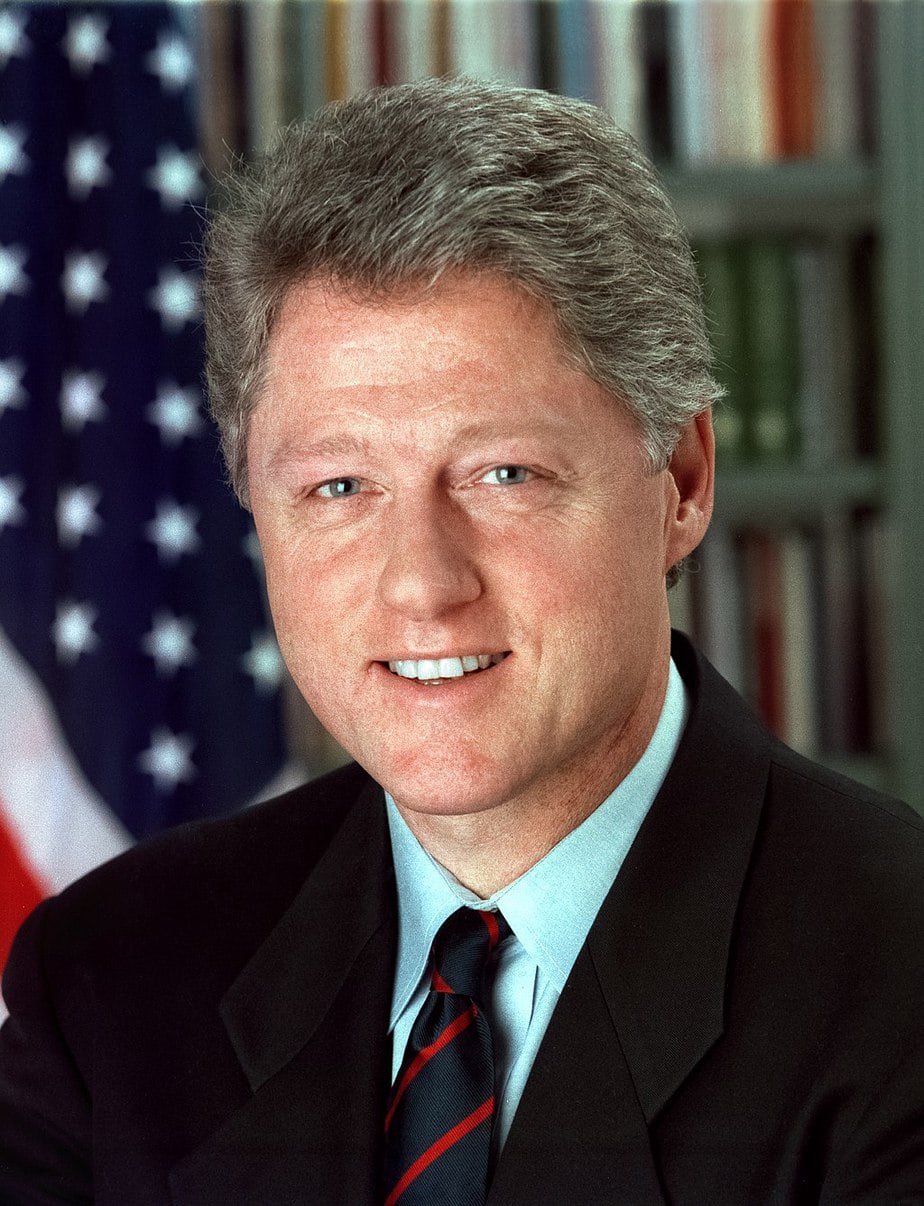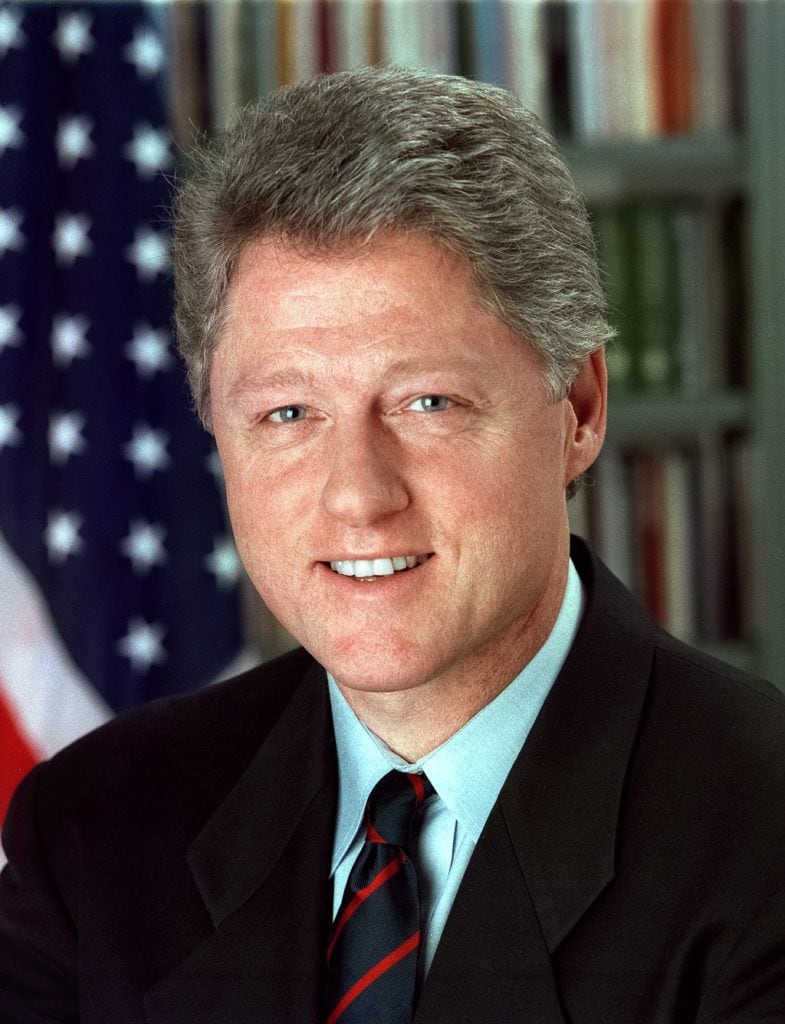 photo source: commons.wikimedia.org
Bill Clinton is known as the young, charismatic, smooth-talking, Jazz Saxophone playing, 42nd president of the United States. He was adored across party lines for his infectious personality and disarming disposition. But the office of the presidency always comes with a price to be paid in some shape or form. In Clinton's, it came at the expense of his reputation.
Most would agree that Bill Clinton did a lot of good for the United States, especially within the financial sector, and benefits for the middle class. Unfortunately, he found himself on the receiving end of sexual misconduct allegations that completely overshadowed his foreign and domestic achievements. He abused his power to obstruct the investigation into his personal affairs and lied under oath. He was impeached through the House of Representatives on December 19, 1998. Clinton was the second president to be impeached after Andrew Johnson.
Did You Know?
Even with all the drama, Clinton left office with the highest end-of-term approval rating since Franklin Roosevelt. His time in office aside from the damage to his reputation is considered to be in the upper echelon of achievements for a U.S. president.
---
2. John F. Kennedy
Age: 43
Born: 05/29/1917
Died: 11/22/1963
President: 35th POTUS
photo source: commons.wikimedia.org
As far as youthful, vibrant presidents who are full of life go, John F. Kennedy was the poster boy. The 35th president of the United States had that Hollywood smile and iconic sense of fashion that appealed to the young and hip generation and practically every woman in America.
The Kennedy Family is about as close as America has come to what the United Kingdom has in a Royal Family. They are an affluent political dynasty that enjoyed the aristocratic high life. However, it wasn't all paradise in Camelot.
Did You Know?
JFK was assassinated in Dallas, Texas, on November 22, 1963, at the hands of Lee Harvey Oswald.
---
1. Theodore Roosevelt
Age: 42
Born: 10/27/1858
Died: 01/06/1919
President: 26th POTUS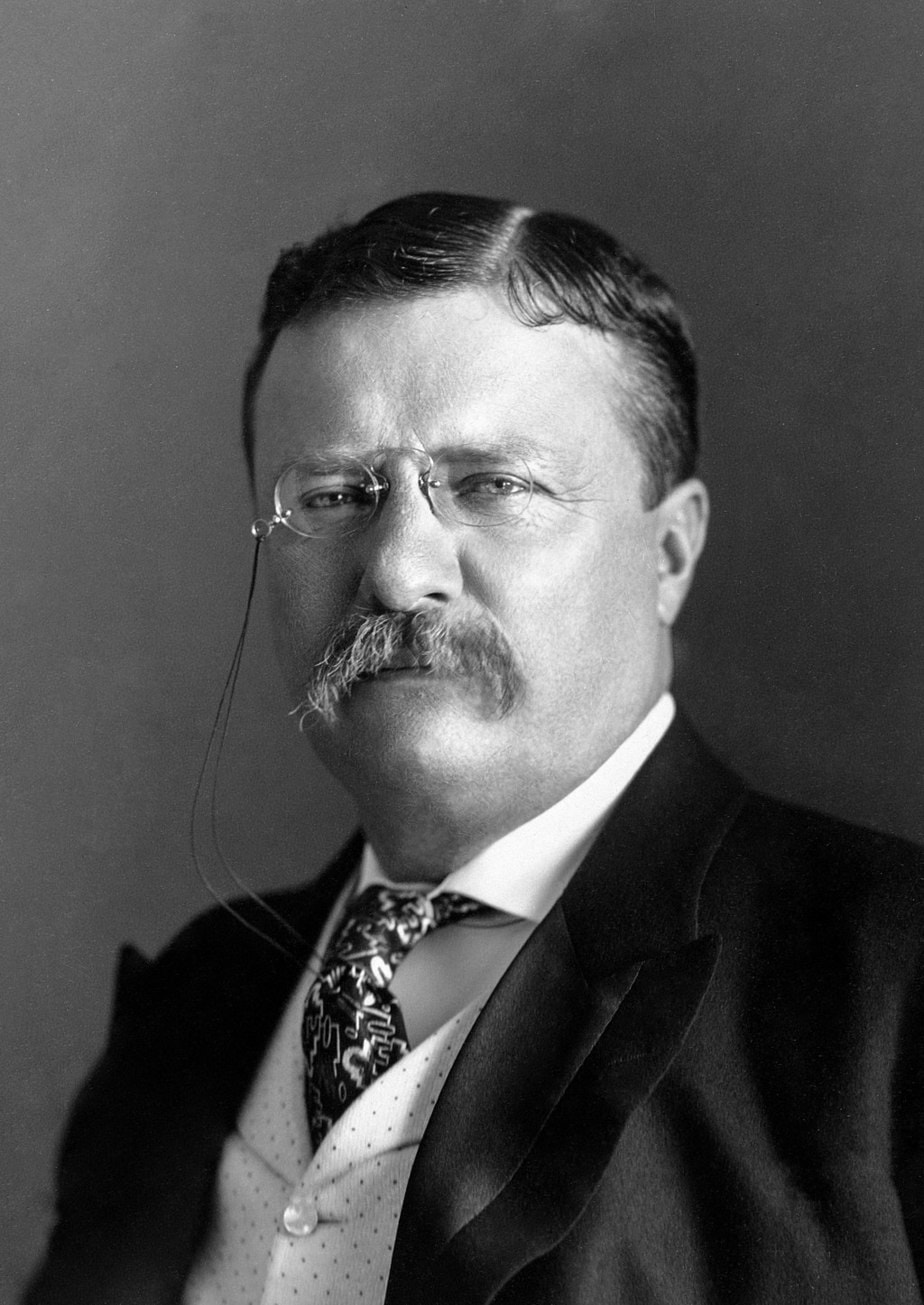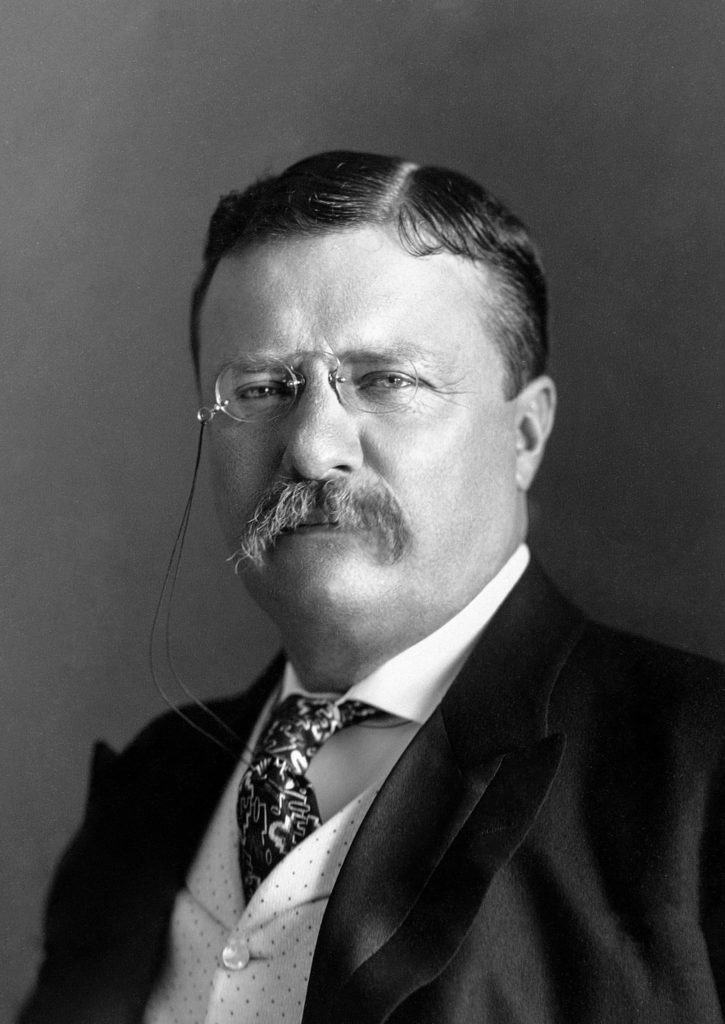 photo source: commons.wikimedia.org
Theodore Roosevelt was the youngest president of the United States!
Teddy became president at only 42. Maybe one of the most interesting men in the world, he was a politician, naturalist, historian, writer, and 26th president. He was a leader in the progressive movement, which we have seen become popular in today's politics.
Did You Know?
Roosevelt was a boxing enthusiast and continued the hobby as president. During a fight in 1908, he suffered an injury that detached his retina, leaving him blind in one eye. It forced him to scale down his boxing matches but not officially retire. Still fond of fighting, he decided to become a jiu-jitsu martial artist.