The Supreme Court is the highest court we have in the United States. Its body is comprised of the most esteemed, successful judges and former attorneys that bring with them a record of work impressive enough to warrant a lifetime nomination to serve as a Supreme Court Justice by the President of the United States. To be a Supreme Court Justice, you have to exercise judgment that is unaffected by the trappings of personal bias, outside influence, and media fanfare. It's why the majority of justices begin their careers at an older age when they have the wisdom and experience that come with a life dedicated to the judicial system on their side.
Today, we're going to be taking a look at the youngest among the Supreme Court that were so gifted and knowledgeable in the law, the President himself decided to tap them for a lifetime appointment on the bench meant to defend and protect the interests of the United States of America.
8. James Wilson
Age: 47
State: PA
Position: Associate Justice
Tenure: 8 years 320 days
photo source: commons.wikimedia.org
James Wilson was an integral piece of the American puzzle. He wore many different hats ranging from a politician, legal scholar, and a Founding Father. That was in addition to serving as an Associate Justice on the Supreme Court from 1789 to 1798.
Wilson played a huge role in the drafting of the U.S. Constitution. His signature is on the document that is the foundation of our nation. He also holds the distinction of being one of the six original justices appointed by George Washington to the Supreme Court. He even hosted the President of the United States as a guest student, teaching a course to Washington and his cabinet on the new Constitution.
Did You Know?
James Wilson wasn't an American-born Justice. He immigrated to Philadelphia in 1766 from Scotland, where he then became a teacher at the College of Philadelphia. Here he became the first Professor of Law at the University of Pennsylvania.
---
7. John Jay
Age: 44
State: NY
Position: Chief Justice
Tenure: 5 years 253 days
photo source: commons.wikimedia.org
John Jay held many titles aside from just being a Supreme Court Justice of the United States. Some are commendable, and some not as much. That was the case for most early Americans who participated in laying the first building blocks for the country. He was a patriot, a diplomat, a Founding Father, and a slave owner.
He was confirmed to the courts on September 26, 1789, after serving as the second governor of New York. He may not be the first on this list, but he is the first when it comes to Chief Justice. He was responsible for a lot of the foreign policy dealings and relationships between nations, brokering deals and starting conversations with the slew of foreign powers. He was also a key leader for the Federalist Party.
Did You Know?
Before being offered the role of Chief Justice by President Washington, he was offered the position of Secretary of State, which he declined. Jay was already serving as the Secretary of Foreign Affairs, and for all intents and purposes, the roles would have been identical but just under a different name.
---
6. Alfred Moore
Age: 42
State: NC
Position: Associate Justice
Tenure: 3 years 280 days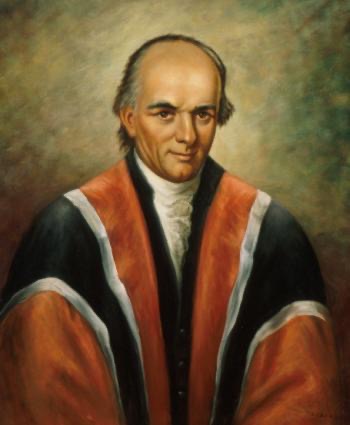 photo source: commons.wikimedia.org
Alfred Moore was an Associate Justice from April 21, 1800, to January 26, 1804. He was nominated by President John Adams. In his short tenure, he wrote only one opinion for the Court, titled Bas v. Tingy. The case had to do with maritime law. His legacy barely left a mark due to poor health, and he's considered one of the least effective justices to hold the position.
His nomination came after the death of the previous justice, James Iredell, who died suddenly in 1799.
Did You Know?
Justice Moore stood at 4 feet and 5 inches. This makes him the shortest to ever sit on the Supreme Court. To add insult to injury, he's considered by Court observers to be one of the worst justices in history.
---
5. Thomas Todd
Age: 42
State: KY
Position: Associate Justice
Tenure: 18 years 341 days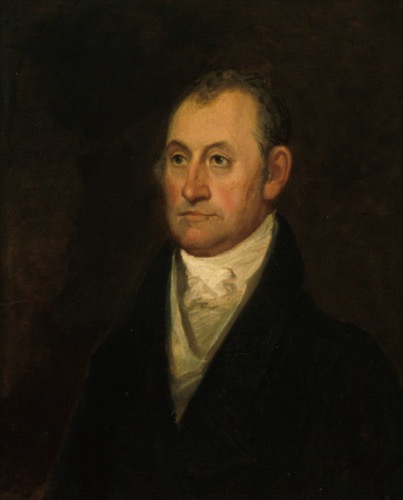 photo source: commons.wikimedia.org
Thomas Todd was an Associate Justice from March 3, 1807, to February 7, 1826. He served up until his death. Raised in Virginia, he studied law and was a participant in the founding of Kentucky, where he climbed his way up the ranks as a clerk, judge, and justice. Todd's tenure on the Supreme Court and the legal opinions he gave had to do with matters concerning land claims. Really riveting stuff!
He was father to eight children and married twice. His introduction into law came after he offered to tutor at Liberty Hall Academy in exchange for room and board and proper law education.
Did You Know?
Thomas Todd didn't achieve nomination on the Supreme Court in the traditional way by replacing a vacated seat due to death or other means. His nomination from President Jefferson came when Congress decided to raise the number of seats to seven. He's one of only 19 Presbyterians to have served on the Supreme Court.
---
4. James Iredell
Age: 39
State: NC
Position: Associate Judge
Tenure: 9 years 161 days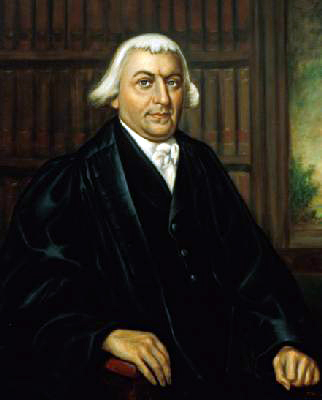 photo source: commons.wikimedia.org
James Iredell was an Associate Judge confirmed to the court on February 10, 1790, and served from May 12, 1790, to October 20, 1799. He was nominated by President George Washington and became one of the first Justices of the United States.
In 1774, Iredell was employed by the British government but was an adamant supporter of independence and the revolution. He was vehemently opposed to the idea of parliamentary supremacy over America and wrote an essay titled "To the Inhabitants of Great Britain," where he made his case for resisting the idea of exercising control over America. His arguments were heard and were a resounding success. It solidified him as the most influential political essayist of his time.
Did You Know?
Iredell condemned slavery like his contemporaries, Thomas Jefferson and George Washington, but reluctantly participated in the practice himself. Iredell's track record and history on slavery are convoluted at best. There was some major contradiction and irony involved in his logic considering he supported both abolitionist and pro-slavery cases while providing over 40 emancipated slaves with legal assistance. He and his wife both owned slaves at the time of their deaths.
---
3. Bushrod Washington
Age: 36
State: VA
Position: Associate Justice
Tenure: 31 years 17 days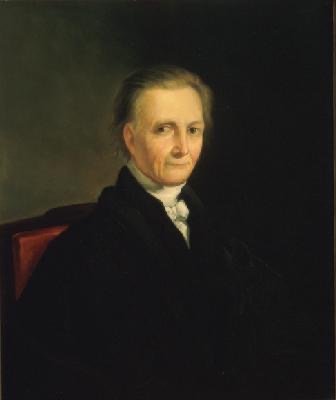 photo source: commons.wikimedia.org
Bushrod Washington was an Associate Judge nominated by President Adams. He was appointed on December 20, 1798, and served from November 9, 1798, to November 26, 1829. He was an attorney and politician who received his schooling from a private tutor.
He graduated at 16-years-old from the College of William & Mary in 1776 but returned in 1780 to pursue his studies in law.
Did You Know?
Bushrod Washington passed away on November 26, 1829. His wife died two days later while transporting his body for burial. Both are now interred in a vault at the Washington family tomb at Mount Vernon.
---
2. William Johnson
Age: 33
State: SC
Position: Associate Judge
Tenure: 30 years 89 days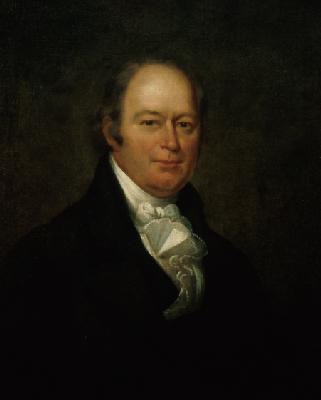 photo source: commons.wikimedia.org
William Johnson was an Associate Judge who served from May 7, 1804, to August 4, 1834. An American attorney, legislator, and jurist appointed by President Thomas Jefferson, he was the first Jeffersonian Republican member of the Court and only the second Justice who was a South Carolina native.
His nickname, "first dissenter," was given to him because he wrote roughly half of the dissents during the Marshall Court. Because of his strong opinions sympathizing with Federalist ideology during his time as circuit justice for the District of South Carolina, he was a social outcast in his home state. Perhaps you could even say he was one of the very first popularized contrarians!
Did You Know?
In August of 1834, Johnson fell gravely ill due to an infection in his jaw. He opted for surgery and warned that the procedure would likely kill him. That didn't dissuade him from attempting, but unfortunately, he succumbed to his wounds and passed away the same day of his surgery on August 4, 1834. The cause of death was said to be "physical exhaustion."
---
1. Joseph Story
Age: 32
State: MA
Position: Associate Judge
Tenure: 33 years 219 days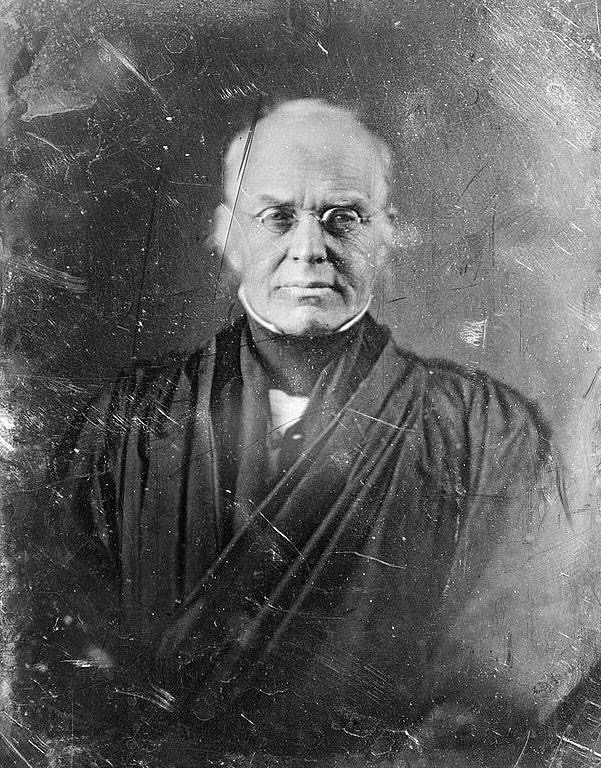 photo source: commons.wikimedia.org
Joseph Story is the youngest Supreme Court Justice!
Joseph Story was an Associate Justice whose tenure lasted from February 3, 1812, to September 10, 1845. He was nominated by President James Madison.
His early education started at the Marblehead Academy under William Harris (Schoolmaster). He graduated from Harvard University and was a primary founder of the Harvard Law School. In terms of a resume, his qualifications prioritized quality over quantity, and it was enough to catch President Madison's attention. As of 2021, Story is still the youngest person nominated to serve on the U.S. Supreme Court.
Did You Know?
Joseph Story was a prolific writer and one of the most successful authors of the 19th century. By the time he was 65-years-old, he netted $10,000 from book royalties while his salary on the Supreme Court was $4,500. Don't forget, $10,000 in the 1800s adjusted for inflation was a nice chunk of change!
OTHER POSTS YOU MAY BE INTERESTED IN