Most countries have age requirements for the higher political offices, especially president. This is because years of political or military service are often required/desired for the world's leaders. Every single president on this list only gained their countries' top office after spending years in various government and/or political roles. Many did not become president until much later in life, while others stepped into their roles fairly early in life and have held on to power for several decades.
As of May 2022, this list is as accurate as possible and will be updated as needed.
8. Karolos Papoulias (June 4, 1929 – December 26, 2021)
Oldest Age While Serving: 85 years, 9 months, 9 days
Country: Greece
Years Served as President: March 12, 2005 – March 13, 2015 (10 years, 1 day)
Political Party: Panhellenic Socialist Movement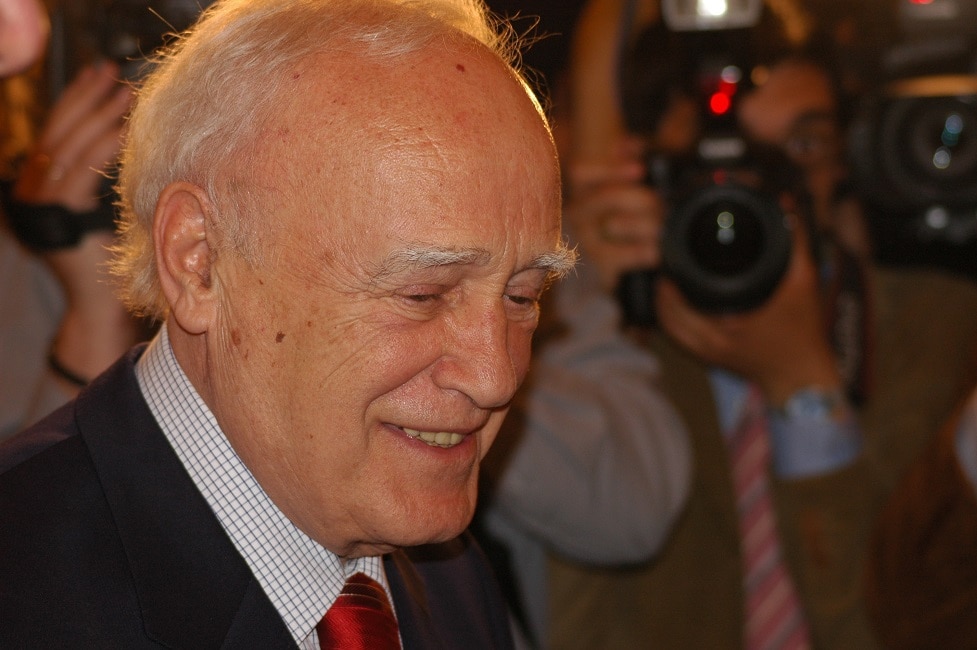 photo source: Wikimedia Commons via Colijn Verkempinck
Karolos Papoulias was the President of Greece for 10 years, from 2005 – 2015. When Papoulias retired, he was over 85 years old and is one of the oldest European presidents to ever serve. Prior to becoming the Greek President, Papoulias was the country's Minister of Foreign Affairs from 1985 to 1989 and 1993 to 1996.
Papoulias is the son of Major General Grigorios Papoulias, a member of the heroic military academy class of 1911. During the Nazi occupation of Greece during World War II, Papoulias followed in his father's footsteps and joined Greece's armed resistance.
Similar to many world leaders, Papoulias studied law and practiced as a lawyer for a few years before entering the political sphere. Papoulias was first elected to Greece's Parliament in 1977 and was continuously elected in his home district of Ioannina until the 2004 election.
In 2005, Papoulias was elected as President of Greece and went on to serve the maximum two terms.
Did You Know?
Karolos Papoulias is a former pole-vault and volleyball champion and has served as chairman of the National Sports Association since 1985.
---
7. Paul Biya (February 13, 1933 – Present)
Oldest Age While Serving: 89 years, 3 months, 11 days (as of May 2022)
Country: Cameroon
Years Served as President: November 6, 1982 – Present (currently 39 years, 6 months, 18 days)
Political Party: Cameroon People's Democratic Movement (RDPC)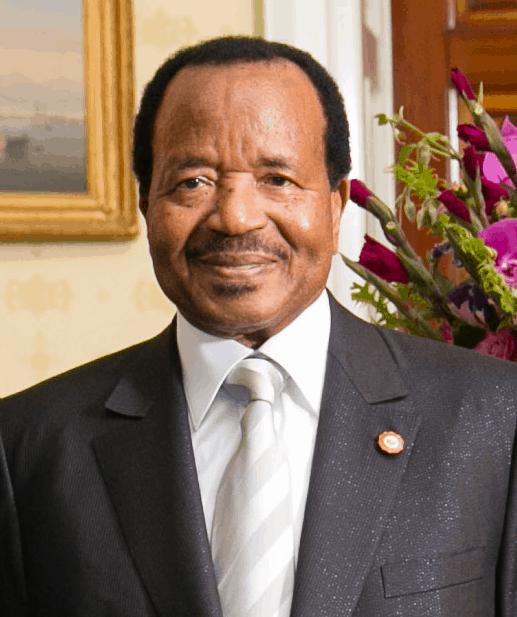 photo source: Wikimedia Commons via The White House by Amanda Lucidon
Paul Biya may not be the oldest president ever, but he is the longest-serving non-royal leader in the world. Currently, Biya is the oldest head of state in Africa.
Biya is only the second ever President of Cameroon and has served in the position since 1982, for a current total of 39.5 years. While Biya has been Cameroon's leader for nearly four decades, his presidency has been controversial.
For the first few decades of Biya's presidency, Cameroon ran on a one-party system. Biya reluctantly allowed multiparty politics in the 1990s following pressure from numerous sources. According to outside observers, Cameroon's democratic elections are a farce and Biya only wins due to very low voter turnout or through intimidation.
In 2018, Biya once again won the presidential election and is set to serve for at least another seven years.
Did You Know?
Paul Biya was born in the French part of Cameroon (Cameroon is one of the only countries in the world that was colonized by both the French and the British at the same time) and studied law in Paris. Biya maintains strong relations with France.
---
6. Giorgio Napolitano (June 29, 1925 – Present)
Oldest Age While Serving: 89 years, 6 months, 16 days
Country: Italy
Years Served as President: May 15, 2006 – January 14, 2015 (8 years, 7 months, 30 days)
Political Party: Independent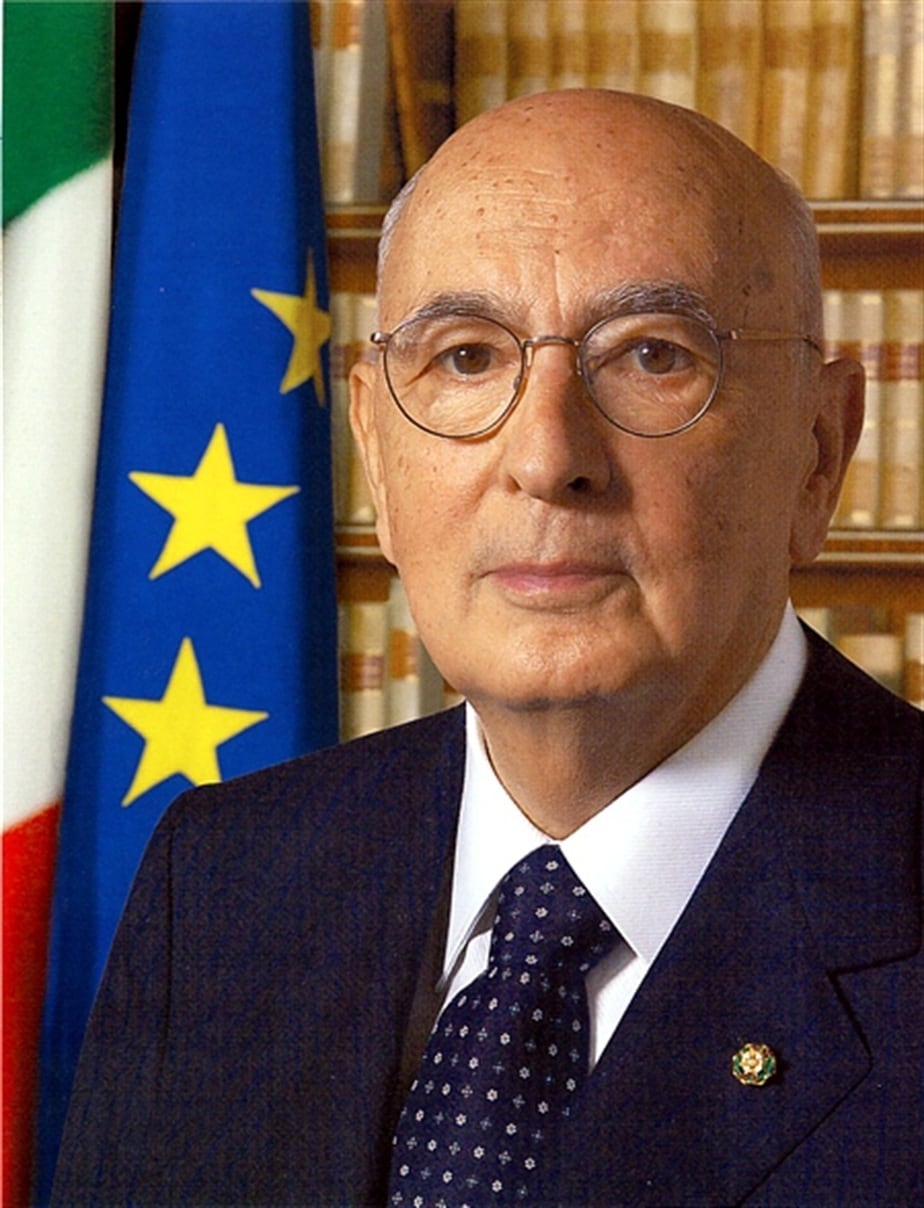 photo source: Wikimedia Commons via Presidency of the Italian Republic
Giorgio Napolitano was the 11th president of the modern Italian Republic, which was founded in 1946. So far, Napolitano is the Italian Republic's longest-serving president ever; Napolitano held the office for over eight years, from May 2006 – January 2015.
Like many presidents and world leaders, Napolitano studied law as a young man and got into politics while he was still in school. In 1945, Napolitano joined the Italian Communist Party and remained a member until the 1990s. After joining the Italian Communist Party, Napolitano quickly rose to prominence in Italian politics, first serving in the Chamber of Deputies in 1953. Napolitano also went on to become the leader of the Italian Communist Party.
After serving in various parliamentary roles, Napolitano won Italy's presidential election in 2006. Napolitano's presidency was marked by a few political crises, one in 2008 and another in 2011. When Napolitano's seven-year term expired in 2013, he reluctantly agreed to run for a second term to safeguard the continuity of the country's institutions during the parliamentary deadlock.
Did You Know?
Giorgio Napolitano is the first president of the modern Italian Republic that was elected to serve a second term. However, Napolitano resigned less than two years into his second term.
---
5. Joaquín Balaguer (September 1, 1906 – July 14, 2002)
Oldest Age While Serving: 89 years, 11 months, 15 days
Country: Dominican Republic
Years Served as President: August 16, 1986 – August 16, 1996; 1960 – 1962; and 1966 – 1978 (total of 24 years)
Political Party: Social Christian Reformist Party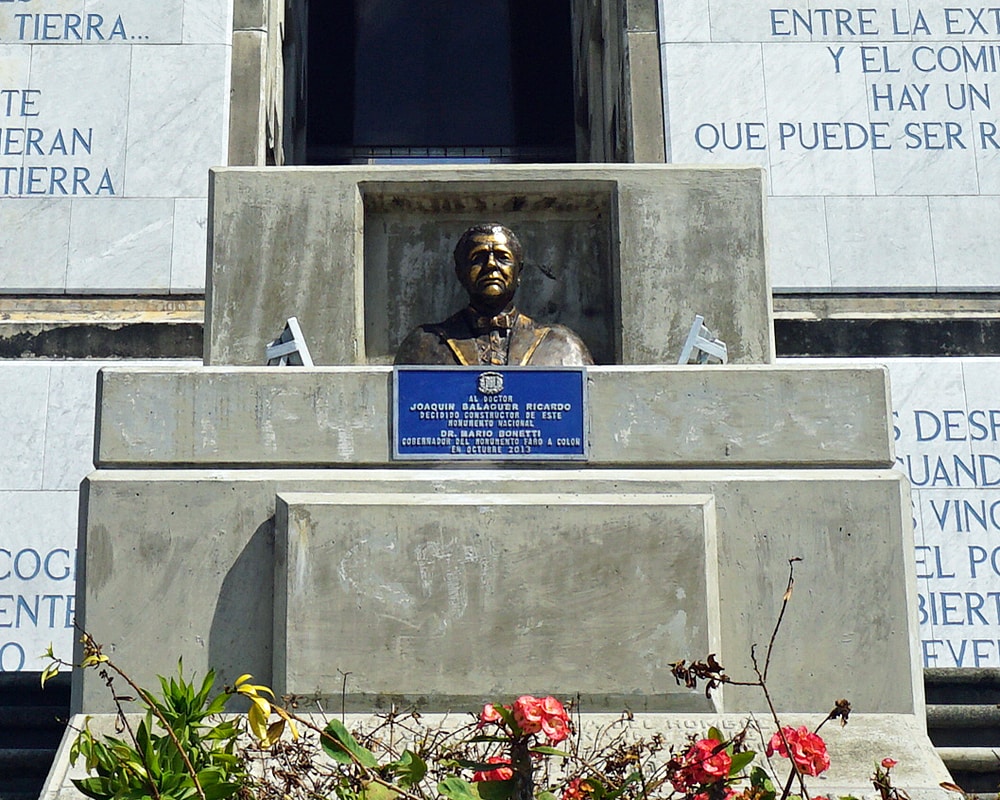 photo source: Wikimedia Commons via Mario Roberto Durán Ortiz
Joaquín Balaguer served as President of the Dominican Republic three separate times, for a total of 24 years in office. After studying law, Balaguer entered politics in the 1930s under the Trujillo Regime. Balaguer served in various positions, including Undersecretary of the Presidency, Undersecretary of Foreign Relations, and Secretary of Education.
Balaguer briefly served as president in 1960 – 1962, following resignation of Hector Trujillo due to illnesses. However, at this time, the Dominican Republic was actually ruled by dictator General Rafael Trujillo, President Trujillo's brother. Following Rafael Trujillo's assasination, Balaguer tried to liberalize the Dominican Republic's government, but the country was not ready and Balaguer was ousted.
After taking refuge in the U.S. for a few years, Balaguer returned home in 1965 and won the 1966 presidential election. Balaguer lost the 1978 election and did not run for president again until 1986 – he went on to serve as president for another 10 years.
Did You Know?
Both of Joaquín Balaguer's real terms as president are marked by highs – such as extensive public programs and an economic boom – and controversies like killing political opponents and voter fraud.
---
4. Shimon Peres (August 2, 1923 – September 28, 2016)
Oldest Age While Serving: 90 years, 11 months, 22 days
Country: Israel
Years Served as President: July 15, 2007 – July 24, 2014 (7 years, 9 days)
Political Party: Labor followed by Kadima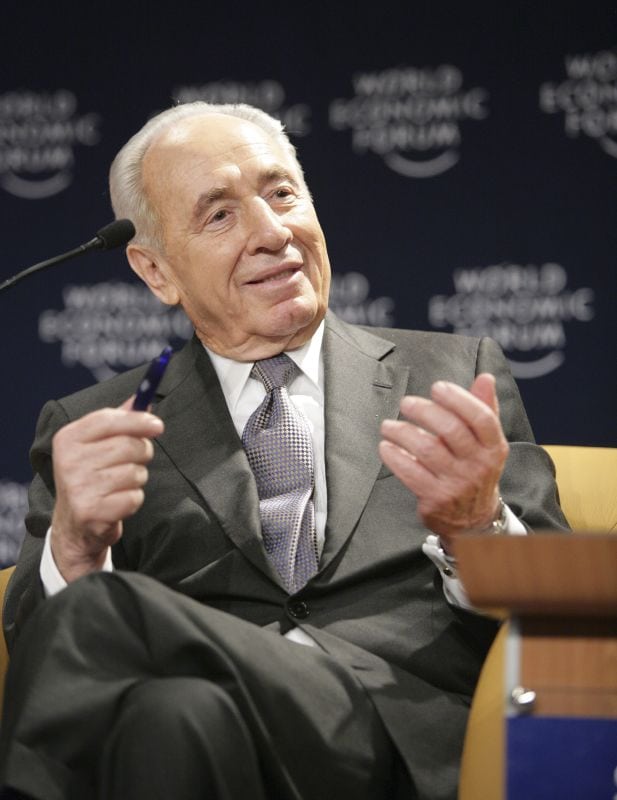 photo source: Wikimedia Commons via World Economic Forum
Shimon Peres was the ninth president of Israel from 2007 to 2014. Before his time as Israel's President, he served two terms as a Prime Minister and three terms as Foreign Minister of Israel. At the time of his retirement, Peres was the world's oldest head of state at 90 years old.
Peres was born in the village of Vishneva in White Russia (now Wiszniew, Poland) to Jewish parents who supported the Zionist movement, which aims to secure a Jewish state in the historic homeland of the Jewish people. In 1934, following the rise of anti-Semitic violence in Europe, Peres and his family moved to British-controlled Palestine. Peres became politically active in his teens and went on to serve in the military and had many roles in Israel's government after it gained its independence in 1948.
Did You Know?
With the exception of a three-month hiatus in 2006, Shimon Peres had continuously served in various political offices from 1959 until his retirement in 2014.
---
3. Beji Caid Essebsi (November 29, 1926 – July 25, 2019)
Oldest Age While Serving: 92 years, 7 months, 26 days
Country: Tunisia
Years Served as President: December 31, 2014 – July 25, 2019 (4 years, 6 months, 25 days)
Political Party: Nidaa Tounes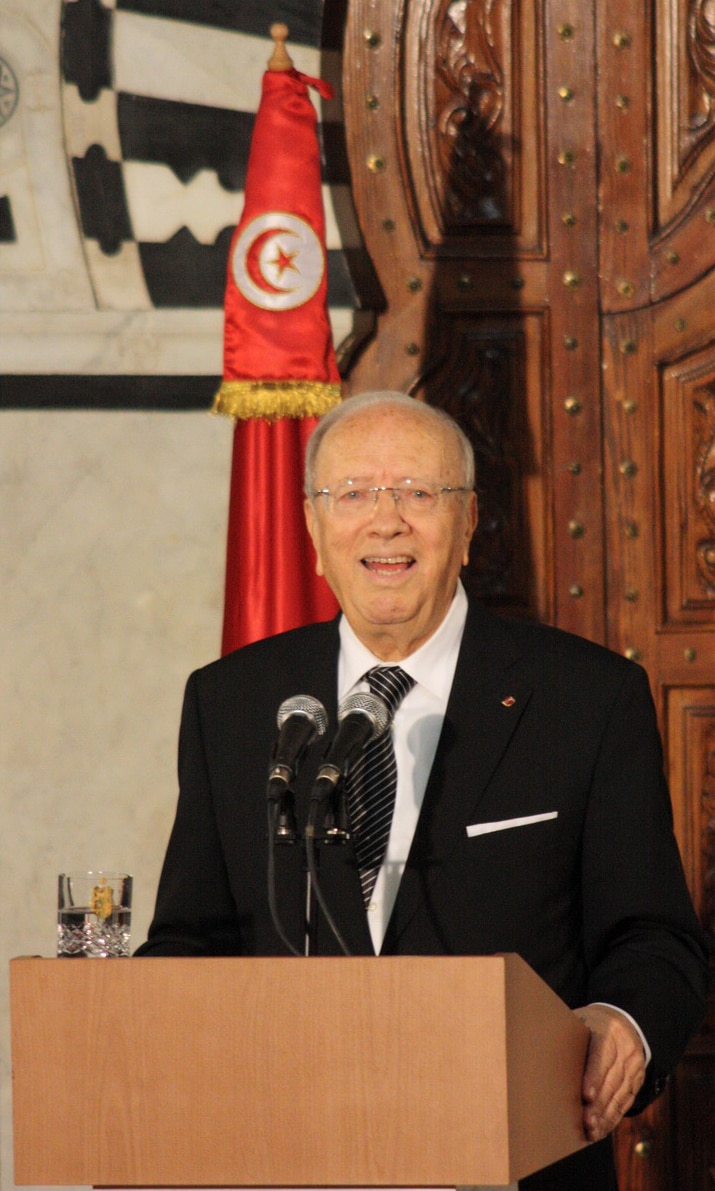 photo source: Wikimedia Commons via Magharebia
Beji Caid Essebsi served as the President of Tunisia from 2014 until his death in 2019 — he passed five months before his term as president was set to end.
Essebsi won the first presidential election following the Tunisian Revolution and is the country's first freely and directly elected president.
Essebsi first got into politics as a young man in 1941 when he joined the Neo Destour youth organization in Hammam-Lif. After studying law in Paris, Essebsi returned to Tunisia as a lawyer defending Neo Destour activists. Before becoming president, Essebsi served in various government roles, including Minister-Delegate to the Prime Minister, Defence Minister, Ambassador in Paris, and Minister of Foreign Affairs.
After the Tunisian Revolution in 2011, Essebsi was appointed as interim Prime Minster by then acting President Fouad Mebazaa. Essebsi's appointment was criticized by young Tunisian protesters. In the 2014 election, Essebsi won 55.68% of the vote.
Did You Know?
After Essebsi stepped down as interim Prime Minister in 2011, he founded the secular Nidaa Tounes political party, whose ideology includes social democracy, social liberalism, and secularism.
---
2. Robert Mugabe (February 21, 1924 – September 6, 2019)
Oldest Age While Serving: 93 years, 9 months
Country: Zimbabwe
Years Served as President: December 31, 1987 – November 21, 2017 (29 years, 10 months, 21 days)
Political Party: Zimbabwe African National Union-Patriotic Front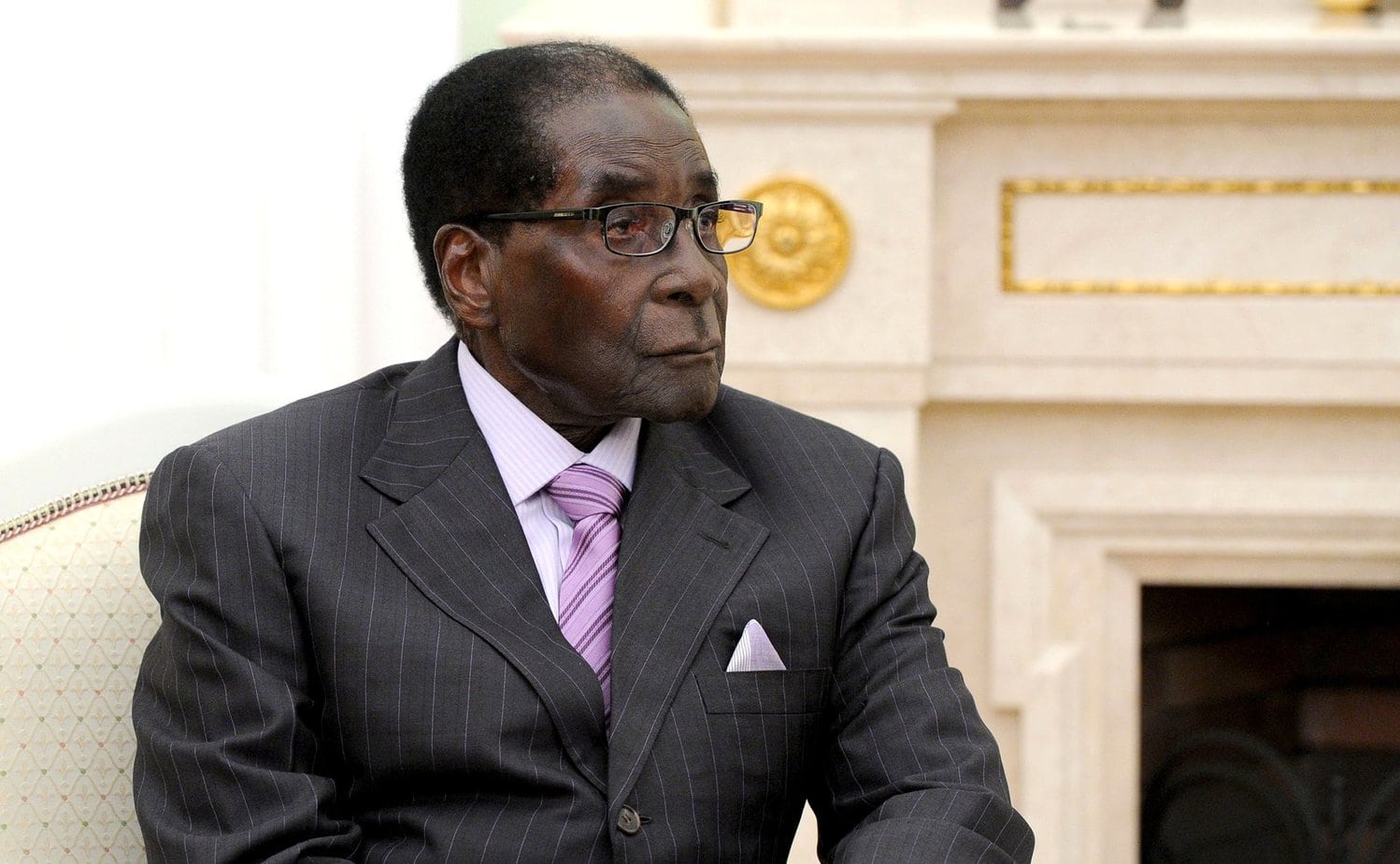 photo source: Wikimedia Commons via Press Service of the President of Russia
Robert Mugabe is not only one of the oldest presidents ever in the world, he is also one of the longest-serving and most controversial world leaders. Like many African leaders, Mugabe started out with good intentions — he wanted to reclaim his homeland from European colonists — but used extreme tactics later on in his career to hold on to power.
Mugabe was born in what was then Southern Rhodesia (now Zimbabwe) and was highly educated, eventually becoming a teacher. In 1960, when Mugabe returned home from teaching abroad, he joined the pro-independence National Democratic Party and rose to prominence. However, Mugabe's early political career was cut short when he was arrested in 1964. Mugabe spent the next decade in jail and adopted Marxist and Maoist views.
Eventually, Mugabe gained control of the Zimbabwe African National Union party and served first as Zimbabwe's first Prime Minister and then President. Following several decades of controversial policies and a move toward impeachment, Mugabe resigned as President of Zimbabwe in November 2017.
Did You Know?
Although the Zimbabwe Supreme Court ruled that Robert Mugabe resigned voluntarily, in 2018, Mugabe said that he was ousted in a "coup d'état" and that his successor's, Emmerson Mnangagwa, appointment was "illegal and unconstitutional."
---
1. Hastings Banda (c.1896 or 1898 – November 25, 1997)
Oldest Age While Serving: c.96 years or 98 years old
Country: Malawi
Years Served as President: July 6, 1966 – May 24, 1994 (27 years, 10 months, 18 days)
Political Party: Malawi Congress Party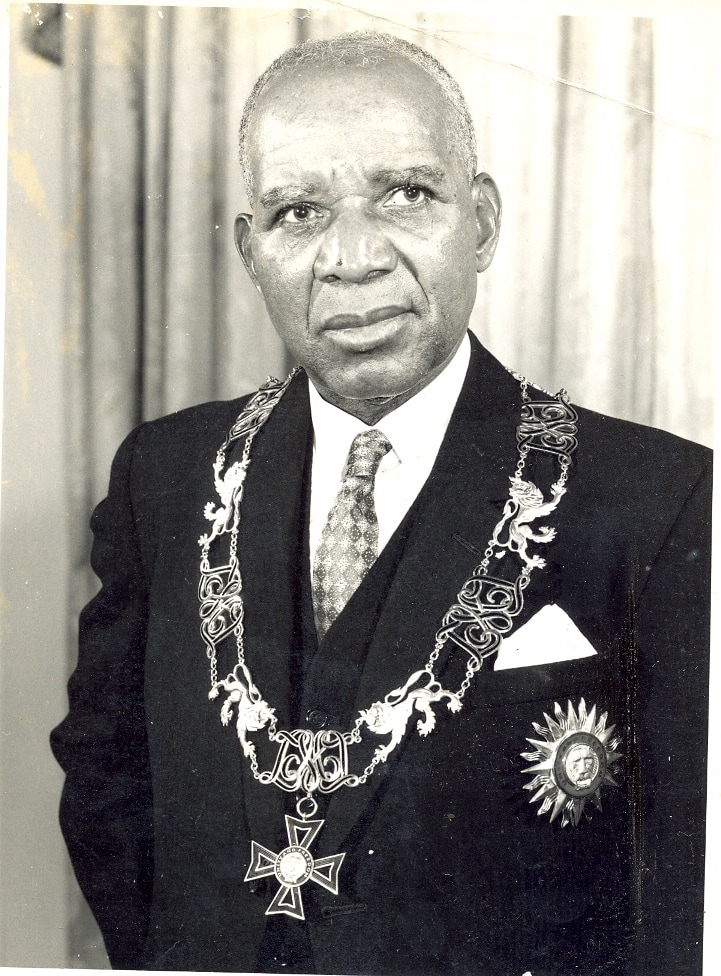 photo source: Wikimedia Commons via National Archives of Malawi
Dr. Hastings Kamuzu Banda, the very first president of Malawi, was in office for over 27 years. Since Banda was born in a small town with no birth records, no one knows for sure when Banda was born. Depending on the source, Banda was born sometime in the spring of 1896 or 1898. This means that Banda was either 98 or 96 years old when he left office, making him the oldest president in the world ever, by several years.
Banda was educated in the United States and the United Kingdom — he studied ethnography, linguistics, history, and medicine. At the time, Malawi was part of the British Empire and known as Nyasaland.
After being away for 42 years, Banda returned home in 1958 and began speaking out against British colonialism. Banda, along with hundreds of other Africans, was arrested for speaking out against the British Empire. A year later, Banda was released and in 1964, Nyasaland was granted independence and Banda chose to name the new independent nation Malawi.
Did You Know?
Initially, Hastings Banda was elected for a five-year term, but he consolidated power and declared himself President for Life of Malawi in 1971. Banda was finally stripped of his lifetime presidency in 1993 and unsuccessfully ran for president in Malawi's first democratic elections in 1994.
OTHER POSTS YOU MAY BE INTERESTED IN