When we think of the political arena and the people that inhabit it, the image we see is that of a tired, elderly, wispy-haired, disgruntled gentleman who's been battle-worn and tested during a lifetime of public service. Much of that perception has to do with the state of politics within the last few decades. Inclusion into Congress is almost like a fraternity in its exclusivity. Not designed to be understood and influenced by the younger generations of today.
Well, young individuals who've dedicated their lives to public service within Congress aren't as new a concept as some might think. It's a reality today with young, fresh faces looking to make a difference, but it was also true as far back as the 1700s.
So, today we're going to do a little brushing up on our American history and learn a little more about some of the youngest members to ever serve in the United States Congress!
8. Robert Hampton Steele
Age: 32
Party: Republican
State-District: Connecticut 2
Time as youngest member: 11/16/1970 – 01/03/1971
photo source: wikidata.org
Robert H. Steele served in the U.S. House of Representatives from Connecticut's 2nd district. He was a Republican member for five consecutive years. Born in Hartford, Connecticut, he was known initially as the son of Bob Steele, who was the host of the state's top morning show on WTIC-AM for over 50 years.
On top of serving in the House, he was also elected to the Ninety-first and Ninety-second Congresses via special election due to the vacancy left by another U.S. Representative, William L. St. Onge who passed away.
Did You Know?
In 1974 with still one year left of service to go, Steele geared up for a run as Governor of Connecticut but lost. Post-political career, he is still in Connecticut as and is married to Ann Truex. They have four children with.
---
7. Carl Vinson
Age: 31
Party: Democrat
State-District: Georgia 10
Time as youngest member: 12/07/1914 – 03/03/1915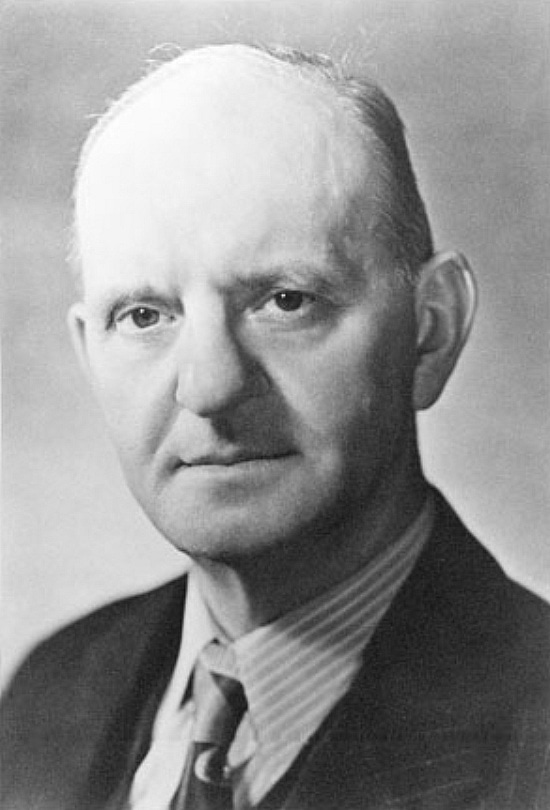 photo source: commons.wikimedia.org
Carl Vinson had a short stint as the youngest member in congress, lasting from December of 1914 to March of 1915 for the Georgia 10th district. The democratic congressman served in the U.S. House for over 50 years and played a role in the strengthening of U.S. Navy personnel in the 20th century.
He also went by "The Father of the Two-Ocean Navy." That may be the coolest nickname ever given to a U.S. politician. Unsurprisingly, he's the longest-serving member from Georgia.
Did You Know?
Because of his valuable efforts on behalf of the American Navy, a nuclear-powered aircraft carrier was named the USS Carl Vinson. It was an honor almost always bestowed posthumously, but because of his work, on March 15, 1980, at 96-years-old, he attended the ship's launching.
---
6. Thomas Jefferson Ryan
Age: 30
Party: Republican
State-District: New York 15
Time as youngest member: 03/04/1921 – 03/03/1923
photo source: commons.wikimedia.org
With a name like Thomas Jefferson Ryan, it leaves you little room to go into anything but politics. He may not have matched the legacy of Thomas Jefferson, but in fairness, that's a very exclusive club not many could join.
Ryan's stay in Congress as a representative for the 10th district of New York lasted from March 1921 to March 1923. Before politics, he was admitted to the bar in 1912 and practiced law in New York City.
Did You Know?
Because of his youthful looks when he came to serve in Congress, he was dubbed by the newspapers as "baby member of the House." After his service, he continued his work in law and was special deputy attorney general of New York in 1925.
---
5. Alexandria Ocasio-Cortez
Age: 29
Party: Democrat
State-District: New York 14
Time as youngest member: 01/03/2019 – Present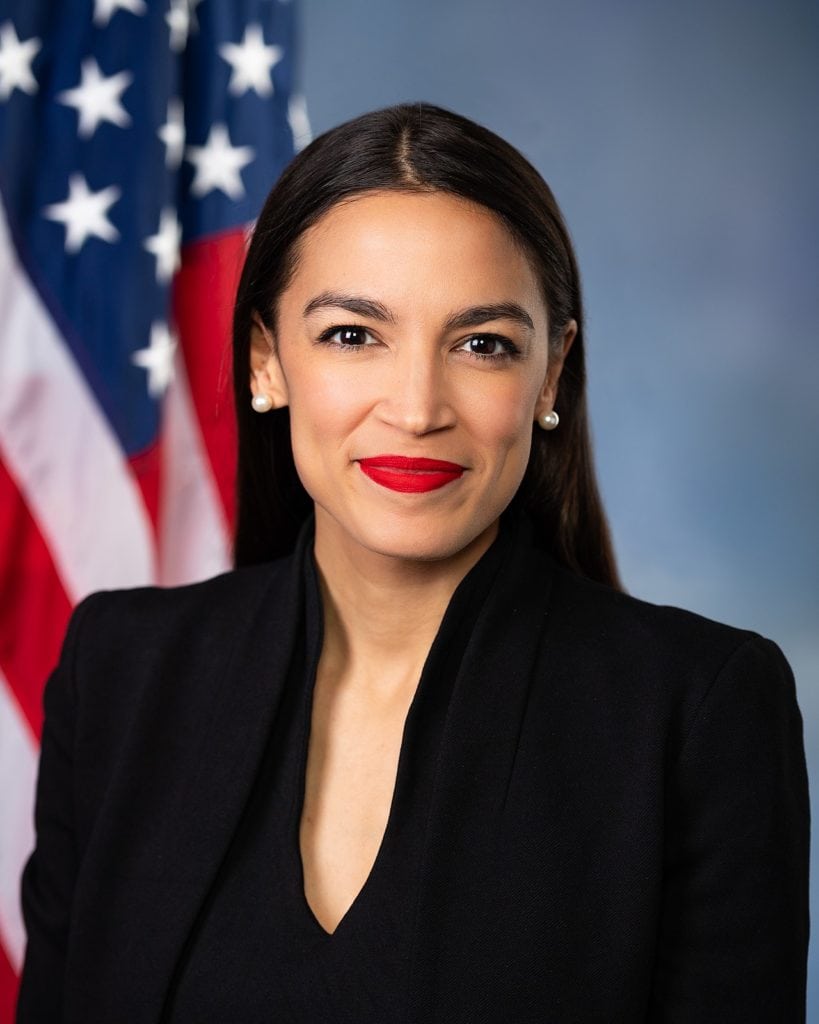 photo source: commons.wikimedia.org
If you follow modern politics, you know that Alexandria Ocasio-Cortez has made waves as soon as she came onto the scene, ruffling the feathers of career politicians from both sides of the aisle. She's served as the U.S. Representative for New York's 14th congressional district since 2019.
A Bronx native, she brings a younger, energetic, personable flair that many young political enthusiasts have been waiting so long for. Hence her ever-growing popularity. She's the youngest woman ever to serve in the U.S. Congress.
Did You Know?
AOC and her contemporary, Rashida Tlaib, who serves as the representative for Michigan's 13th district, are the first female members of the Democratic Socialists of America. Their platform pushes for a progressive platform that focuses on affordable healthcare, worker rights, tuition-free college, and solutions to our divisive immigration policy.
---
4. Andrew R. Govan
Age: 28
Party: Democrat/Republican
State-District: South Carolina 4
Time as youngest member: 12/04/1822 – 03/03/1823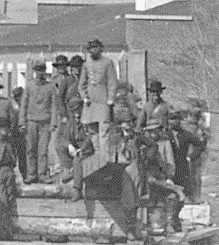 photo source: geni.com
Andrew R. Govan was the youngest member of Congress from December 1822 to March 1823. He served in the 4th district of South Carolina and crossed party lines between Democrat and Republican. He was the father of another representative, George M. Govan, who served as the 27th Secretary of the State of Mississippi.
Apart from politics, Govan practiced law and had affiliations as a Jacksonian Republican, which were the seeds of what would later become the Democratic Party.
Did You Know?
After moving to Mississippi in 1828, Andrew lived a quaint, quiet life as a gardener and planter. He was interred in the cemetery of his family estate, "Snowdown" plantation in Marshall County.
---
3. Francis Preston
Age: 27
Party: Anti-Administration
State-District: Virginia 4
Time as youngest member: 03/04/1793 – 03/03/1797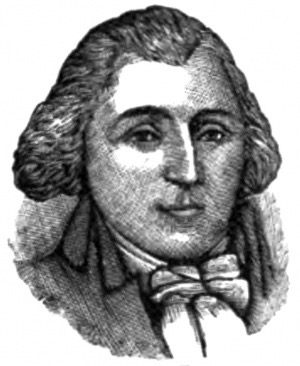 photo source: lawlibrary.wm.edu
Francis Preston was an anti-administration congressional representative for the 4th district of Virginia. Anti-administration sounds pretty punk rock. Really, what it meant an informal, unorganized faction led by none other than the bleeding heart rebels, James Madison and Thomas Jefferson. They fought the policies of the Secretary of the Treasury, Alexander Hamilton, during George Washington's first term.
Preston was also a lawyer and politician from Abingdon, Virginia. In 1973, he was elected to the House through his defeat of Abram Trigg.
Did You Know?
Preston was re-elected unopposed in 1795. He was the son of Col. William Preston of Virginia. Serving in the War of 1812, he achieved the rank of Colonel himself.
---
2. John Steele
Age: 25
Party: Pro-Administration
State-District: North Carolina 4 & 1
Time as youngest member: 04/19/1790 – 03/03/1793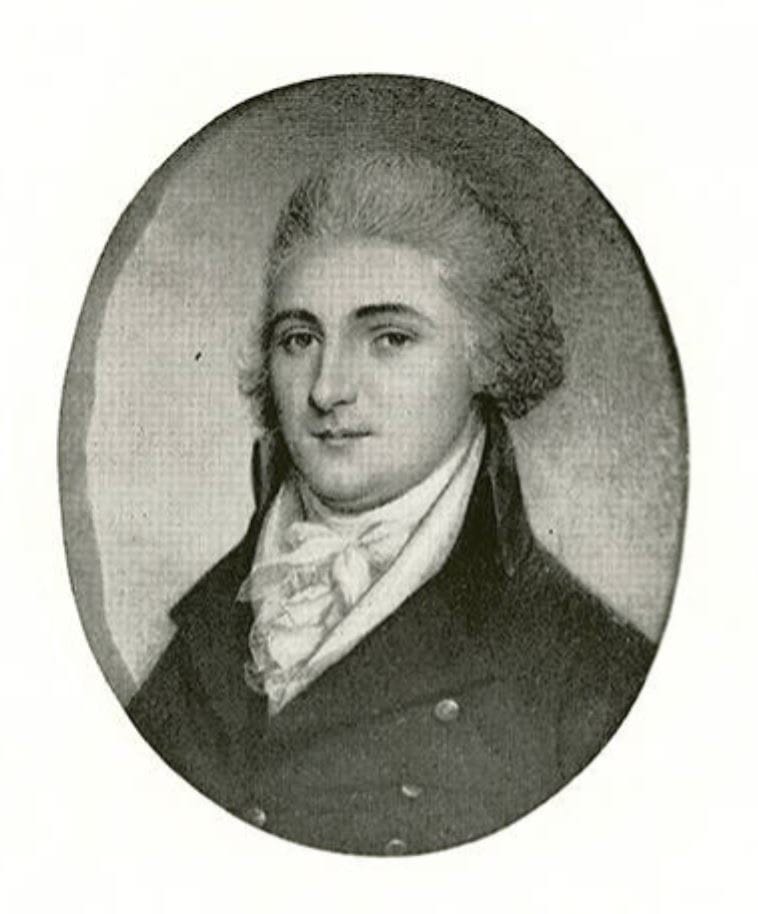 photo source: wikipedia.com
John Steele served on the 4th and 1st districts of North Carolina starting at just 25-years-old. From 1790 to 1793, he was a member of the United States House of Representatives. Identifying as a Federalist, he was Pro-Administration and was against the inheriting of state debt by the Federal government and the excise task on whiskey. This was also known as the Whiskey Rebellion.
Two years after his service in the House, he was appointed Comptroller of the Treasury by President George Washington and subsequently reappointed by President Adams and President Jefferson.
Did You Know?
Steele acted as Speaker of the House in 1811. He was a delegate in the U.S. Constitutional convention in 1788 and again in the 1789 convention in Fayetteville, which ratified the U.S. Constitution. John Steele was present and played an integral role in some of the most important moments in American history.
---
1. William Rufus deVane King
Age: 24
Party: Democratic-Republican
State-District: North Carolina 5
Time as youngest member: 03/04/1811 – 11/04/1811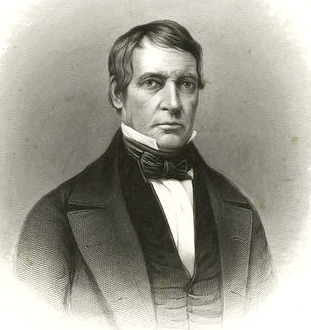 photo source: ncpedia.org
William Rufus DeVane King is the youngest member of Congress!
William King served on the 5th district of North Carolina from March of 1811 to November of 1816. He came from a very affluent family that was well-connected within the political sphere. In terms of his belief structure, he was partial to the Democratic side of the aisle. A Unionist, his colleagues called him a moderate on issues like slavery, westward expansion, and sectionalism.
He's known as the only U.S. executive to take the oath of office for the vice presidency on foreign soil when he was inaugurated in Havana, Cuba. Unfortunately, he has the distinction of being the shortest-serving Vice President, serving only 45 days in office after succumbing to a battle with tuberculosis
Did You Know?
King is one of the co-founders of the town, Selma, which is along the Alabama River. He named it after the Ossianic poem, "The Songs of Selma."
OTHER POSTS YOU MAY BE INTERESTED IN