Dementia is defined as the loss of cognitive functioning, thinking, remembering, and reasoning. It is a devastating illness notorious for ripping away the vitality, life, and idiosyncrasies individuals have that make them so unique. There is much we don't know about the nature of the disease or how to prevent it. What we know is that it robs the joy from not just the ones suffering but the lives of those around them as well.
Life with the disease almost always starts later in life. Thanks to breakthroughs in medical science, some warning signs can be detected several years in advance that buys the patient and their loved ones time to make the accommodations and to prepare for the battle that's to come. There is a tremendous amount of research and funding dedicated to the understanding and eradication of this mysterious condition. With how fast medicine has progressed in the modern age and through the collaborative efforts of brilliant minds across the globe, we can finally turn the chapter on dementia and speak of it only in the past tense.
In the meantime, let's take a look at some of the youngest people to have been diagnosed with disease.
6. Robin Williams
Age: 63
Born: 07/21/1951
Hometown: Chicago, Illinois
Diagnosed: N/A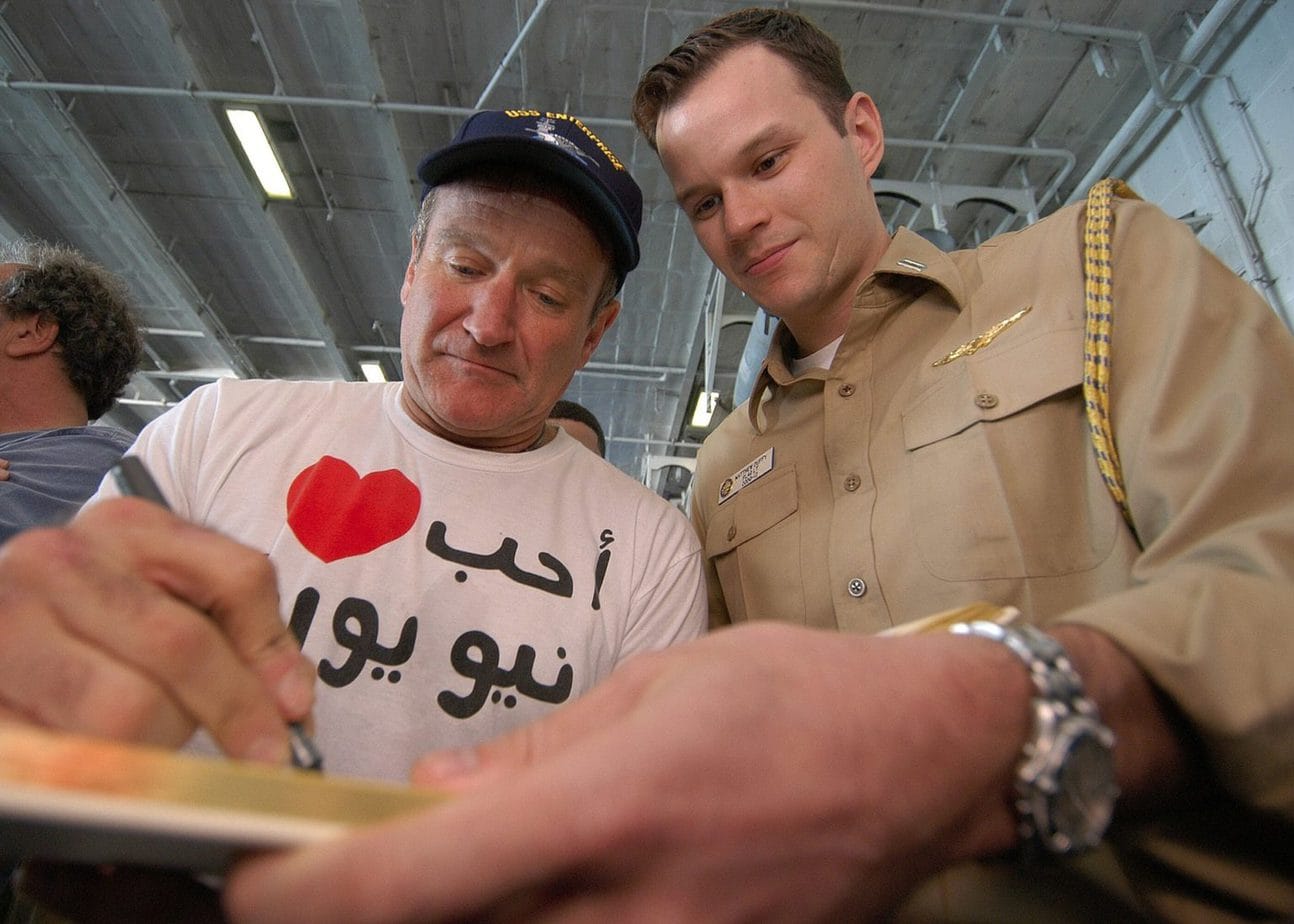 photo source: commons.wikimedia.org
Robin Williams doesn't need an introduction but is certainly more than deserving of one. Throughout his life, he was one of the most recognizable faces in Hollywood and had a degree of hilarity and comedic prowess that was nothing short of savant-like. One hour down the Robin Williams YouTube rabbit hole makes it clear that he stood a cut above the rest with his improvisation skills and expert use of props that he liked to infuse with his comedy. Like many talented comedians, Williams was able to flip the script and throw us on our heels with dramatic and somber roles in movies like World's Greatest Dad and Good Will Hunting. He was a complex, brilliant, emotionally layered man with a natural ability to render you helpless as you lay doubled-over in laughter.
Even Robin wasn't immune to the horrors of dementia. However, his case is unique. He wasn't formally diagnosed with the disease until his death when an autopsy report came out showing that he suffered from Lewy body dementia. His widow, Susan Schneider Williams, described the disease as "the terrorist inside my husband's brain." And maybe that is the best way to describe it. Williams suffered from the usual symptoms associated with the disease like memory loss, paranoia, and extreme emotional fluctuations. Williams passed away via suicide at 63-years-old.
Did You Know?
Robin Williams became an avid cycling enthusiast as a means to substitute his addiction to drugs with something healthier. Over the years, he gathered a collection of bicycles and traveled to major events like the Tour de France. After his passing, his family donated his collection of 87 bicycles to support the Challenged Athletes Foundation and the Christopher & Dana Reeve Foundation. He and Christopher Reeve had been best friends and roommates in college.
---
5. Rita Hayworth
Age: 62
Born: 10/17/1918
Hometown: Brooklyn, New York
Diagnosed: 1980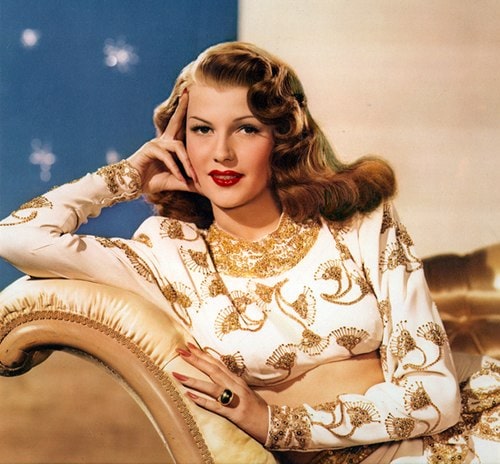 photo source: commons.wikimedia.org
Rita Hayworth was one of the brightest stars and socialites of Hollywood during the 1940s. She appeared in 61 films over 37 years. Audiences couldn't get enough of her. The press even called her "The Love Goddess" and one of the primary faces of that iconic pin-up girl aesthetic. For soldiers serving in WW2, she was their favorite. Who knows how many men she inspired to make it back home!
In 1980, Hayworth received an early-onset Alzheimer's diagnosis, and it's one of the things that accelerated her passing. Given that she was one of entertainment's most recognizable faces, the news of her diagnosis spread like a wave but also spread much-needed publicity and funding to combat the disease.
Did You Know?
Rita Hayworth had a bigamous marriage to Prince Aly Khan. As a Roman Catholic, the arrangement was considered "illicit" by Pope Pius XII. She was a lifelong Democrat and involved in the Democratic Committee. She would voice her support for Franklin D. Roosevelt frequently during the presidential election in 1944.
---
4. Pat Summit
Age: 59
Born: 06/14/1952
Hometown: Clarksville, Tennessee
Diagnosed: 2011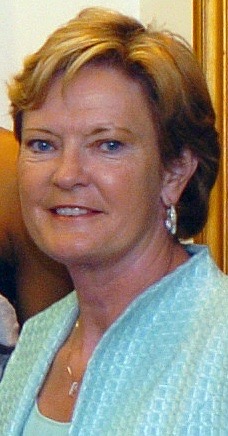 photo source: commons.wikimedia.org
Pat Summit was one of the most accomplished, prolific coaches in women's college basketball history. At the time of her retirement in 2012, she amassed 1,098 career wins, which was the most in college basketball history for men and women. Some of her accomplishments include a silver medal in the 1976 Montreal Olympic Games, 8x NCAA Division 1 tournament champions, and an 8x SEC Coach of the Year.
In August 2011, Summit announced she was diagnosed with early-onset Alzheimer's. Outpourings of love and support from the NCAA and the overall sports world flooded her doorstep. She retired from coaching the following year. After she passed, the Pat Summit Alzheimer's Clinic opened at the University of Tennessee Medical Center.
Did You Know?
Pat Summit received the Presidential Medal of Freedom in 2012 under the Obama presidency.
---
3. Becky Barletta
Age: 31
Born: 1987
Hometown: UK
Diagnosed: 2016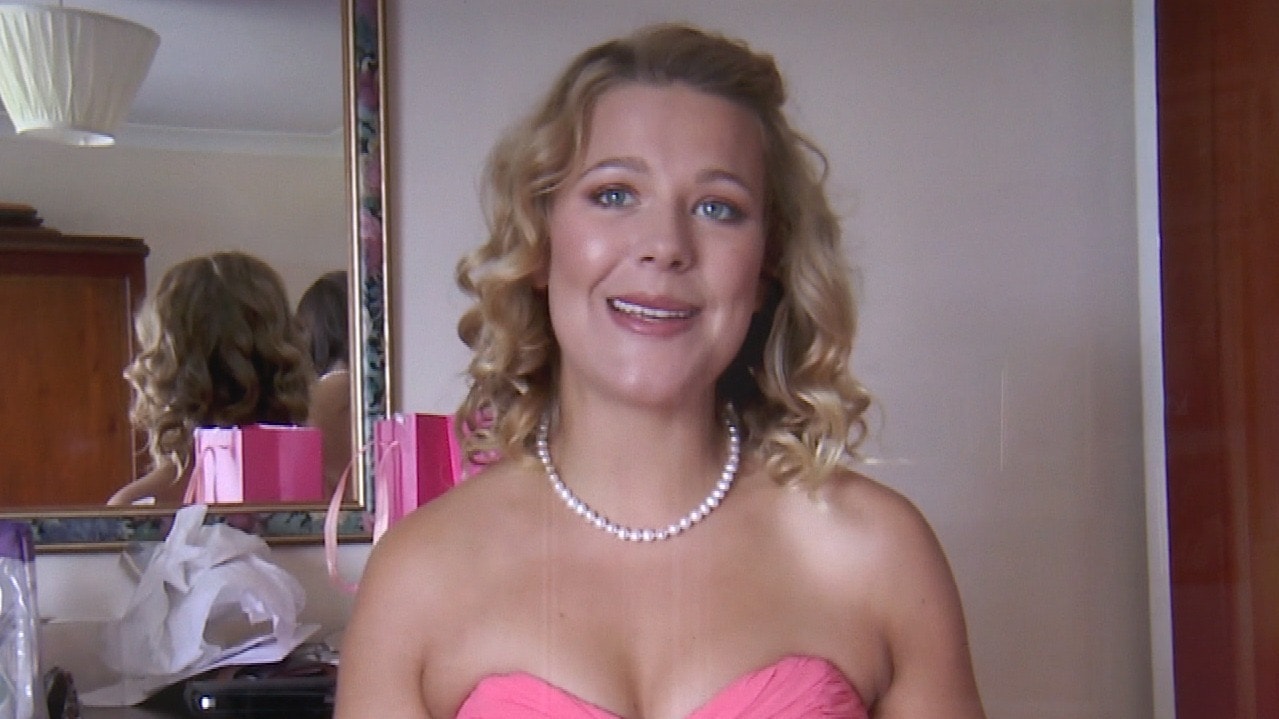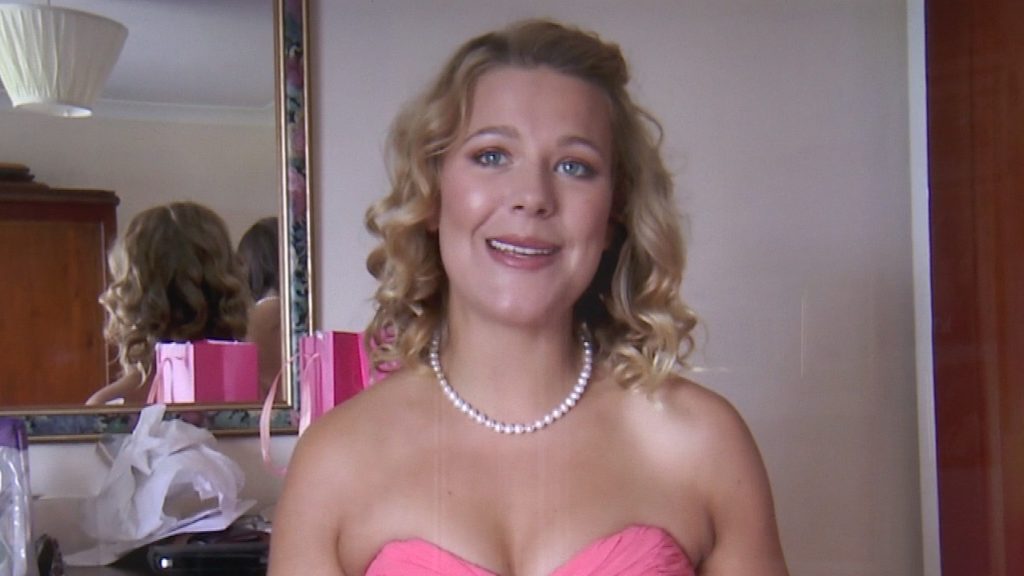 photo source: itv.com
Becky Barletta was just 31-years-old when she was diagnosed with dementia. Becky was a former ski instructor, a big chatter, and lover for the outdoors until the condition completely ravaged her life and turned it upside down, as her sister explained. She was diagnosed with frontotemporal dementia around 2016 when her family noticed peculiar behavior like out-of-character remarks and signs of depression.
Her doctor stated that she was the youngest person they had seen with the condition and was one of the youngest in the UK to receive the diagnosis.
Did You Know?
Her sister Sophie Gilbert, lived right next door and provided round-the-clock care, and described the situation as tragic and heartbreaking. In many cases of dementia, patients usually have a family history of the disease, and in Barletta's case, that was consistent. She had two relatives who suffered from the same condition and were both very young when they passed. Her uncle was in his fifties, while her mother's cousin was only in her forties.
---
2. Ken Dodson
Age: 29
Born: 1980
Hometown: Michigan
Diagnosed: 2009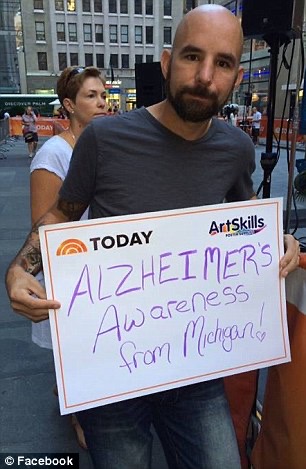 photo source: dailymail.co.uk
Ken Dodson was only 29-years-old when he began to experience signs of early-onset Alzheimer's. The father of three and husband had to quit his job at a Michigan steel company shortly after. Unfortunately, that is often the case when receiving news of this kind of diagnosis. His wife, Nikki Dodson, had to quit her job to take care of her rapidly declining husband after she noticed he would get lost on his way to the grocery store or when picking up his daughters up from school.
They currently work with the Alzheimer's Association to spread awareness.
Did You Know?
The Dodson Family has collaborated with Hollywood star and comedian Seth Rogen, who is heavily involved in the fight against Alzheimer's thanks to his wife, Lauren Miller, who has a family member who suffers from the disease. Together, they raise awareness and money through doing what they're best at – comedy.
---
1. Jordan Adams
Age: 23
Born: 1995
Hometown: Redditch, UK
Diagnosed: 2018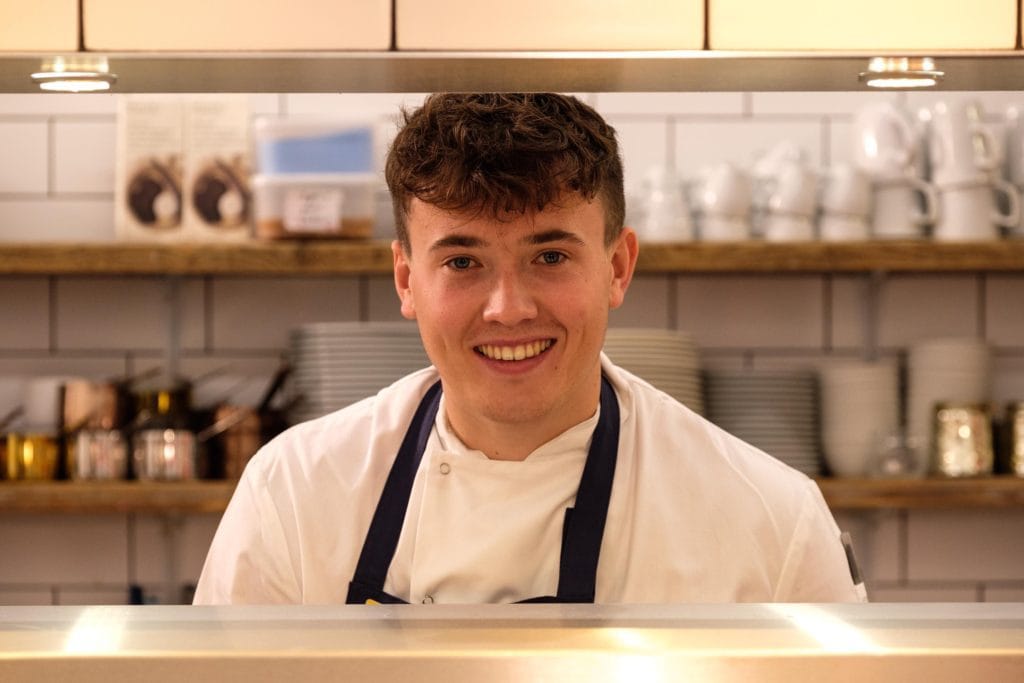 photo source: thetimes.co.uk
Jordan Adams is the youngest person to be diagnosed with dementia.
Jordan Adams received the devastating news at just 23-years-old. The writing was on the wall for Adams when doctors informed him that he inherited the same rare genetic mutation that claimed his mother's life at 52 and his Aunt's as well.
Upon hearing the news, Jordan said, "I feel like the diagnosis is actually a license to live." The UK native thankfully hasn't exhibited any symptoms yet and cherishes every day with the hopes of safely starting a family through the guided advice of medical professionals.
Did You Know?
Adams has been at work putting together a bucket list that includes travels to Hawaii, buying a house and starting a family, and skydiving.
OTHER POSTS YOU MAY BE INTERESTED IN