A heart attack, also known as a myocardial infarction, is a medical emergency that affects more than three million Americans per year. It's defined as the event when a blood clot travels to an artery that blocks the blood supply to the heart. Of those three million, about 659,000 die from this acute medical ailment. In other words, that means one person dies every 36 seconds. Several contributing factors lead to the sinister disease like poor diet, lack of exercise, and stress.
There is rarely just one factor, but the prevailing ones are typically a combination of one of those three components, along with older age. You wouldn't be alone in associating a heart attack with the elderly, as it's typically who it affects. But every once in a while, individuals are dealt a poor hand. Whether because of a genetic defect, extreme weight fluctuations, or another, some, unfortunately, suffer from heart attacks much too young.
That's why today we're looking at some of the youngest people to experience this scary cardiac event.
8. Kelsey Grammer
Age: 53
Born: 02/21/1955
Hometown: Saint Thomas, U.S. Virgin Islands
Occupation: Actor, Singer, Writer, Director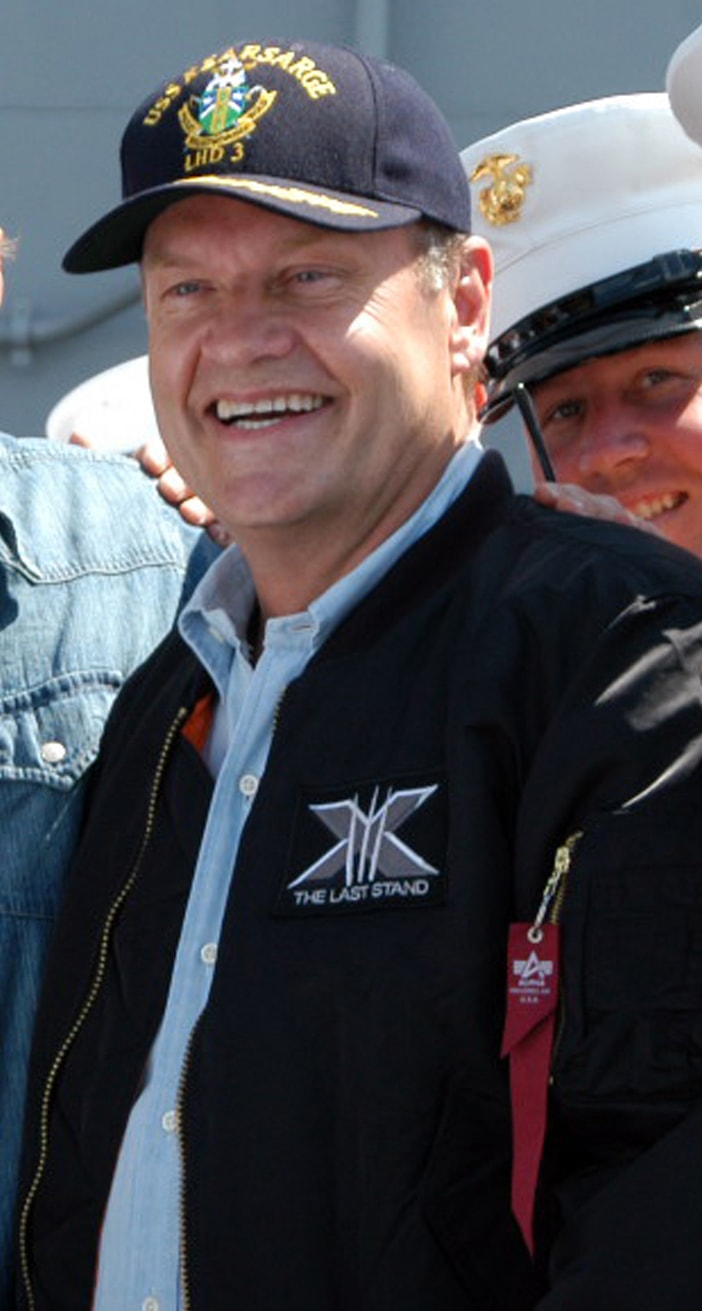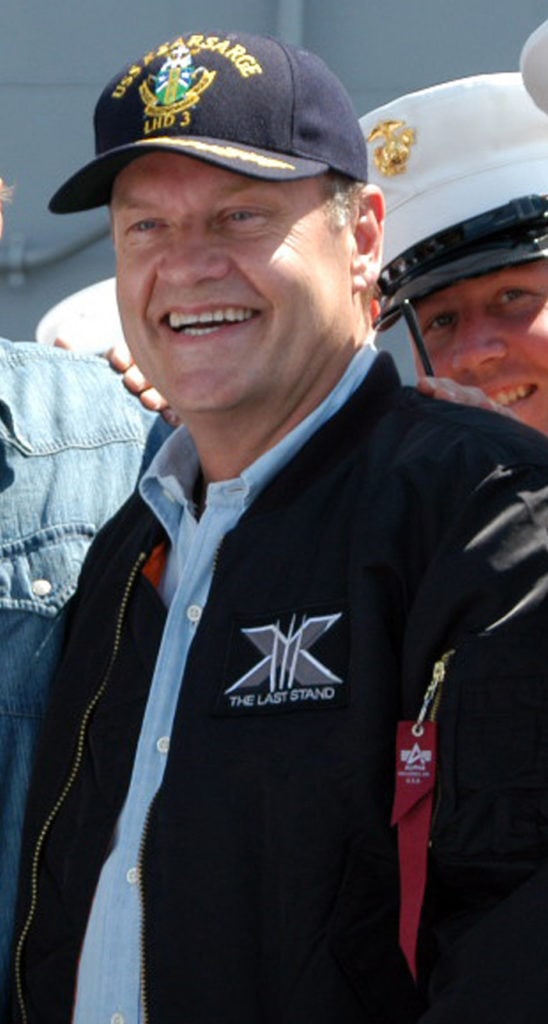 photo source: commons.wikimedia.org
Kelsey Grammer is a Hollywood powerhouse in entertainment. He's best known for his multi-decade-long portrayal of psychiatrist Dr. Frazier Crane on Cheers and Frasier. He's also had an accomplished career in the world of theater, acting with legends like Christopher Plummer and James Earl Jones in Shakespeare's Othello and Macbeth on Broadway.
Even larger-than-life personalities aren't invincible when it comes to the frailties of the body. In 2008, at 53-years-old, Grammer was rushed to the hospital after experiencing chest pain while paddle-boarding with his wife in Hawaii. He expressed gratitude for his brush with mortality, crediting it for being the reminder to turn his life around and get healthy.
Did You Know?
Kelsey Grammer won a Tony Award as a producer on The Color Purple.
---
7. David Letterman
Age: 52
Born: 04/12/1947
Hometown: Indianapolis, Indiana
Occupation: Host, Comedian, Writer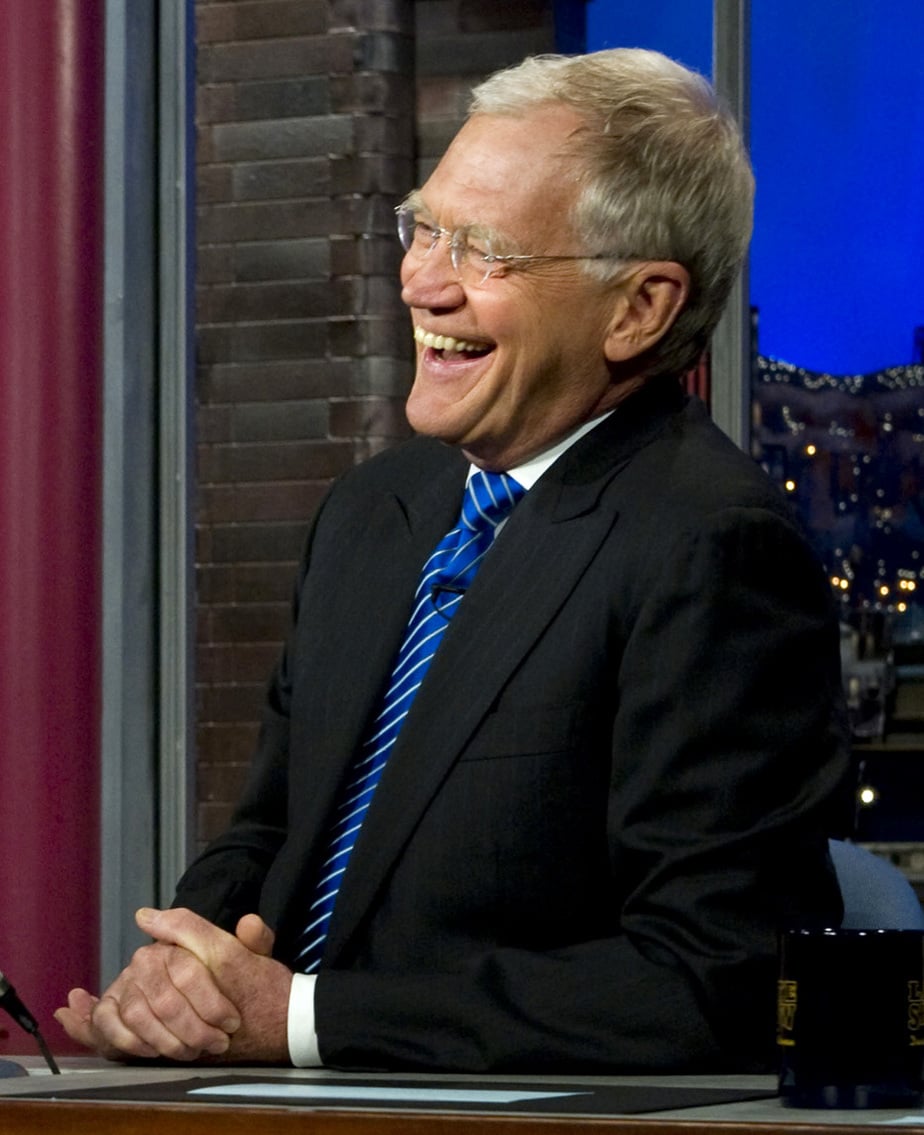 photo source: commons.wikimedia.org
David Letterman is best known for his role as the legendary talk show host of The Late Show with David Letterman. He was a host for 33 star-studded years, beginning in 1982 and ending in 2015. It's no shocker that he lasted as long as he did, considering his mentor was the late great Johnny Carson, otherwise known as The Godfather of all talk show hosts.
Until 2000, Letterman hadn't missed a beat, available for every taping of his show at CBS. But at 52-years-old, Letterman, who had joked frequently about his high cholesterol, suffered a heart attack severe enough to put him on the operating table for quintuple bypass surgery! All turned out well, and he returned five weeks later because the show must go on.
Did You Know?
David Letterman's father passed away due to a heart attack in his 50s.
---
6. Bob Harper
Age: 51
Born: 08/18/1965
Hometown: Nashville, Tennessee
Occupation: Personal Trainer, Reality Star, Author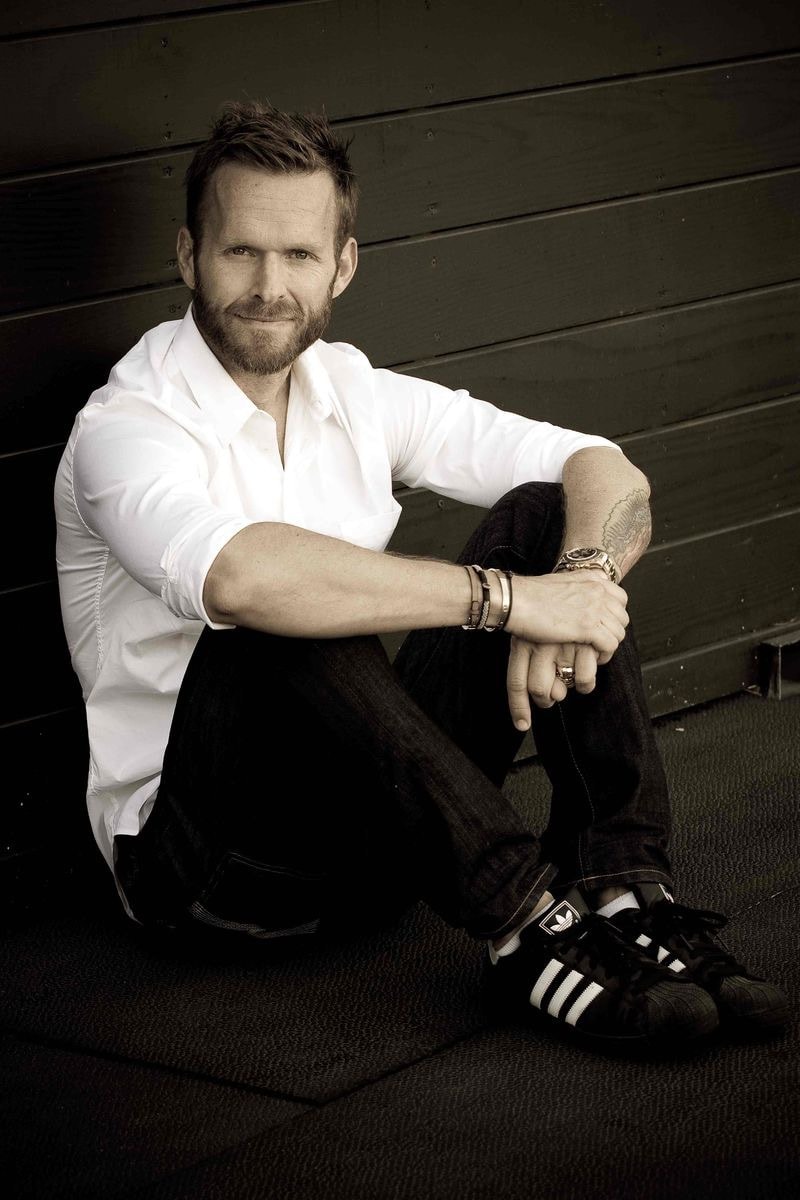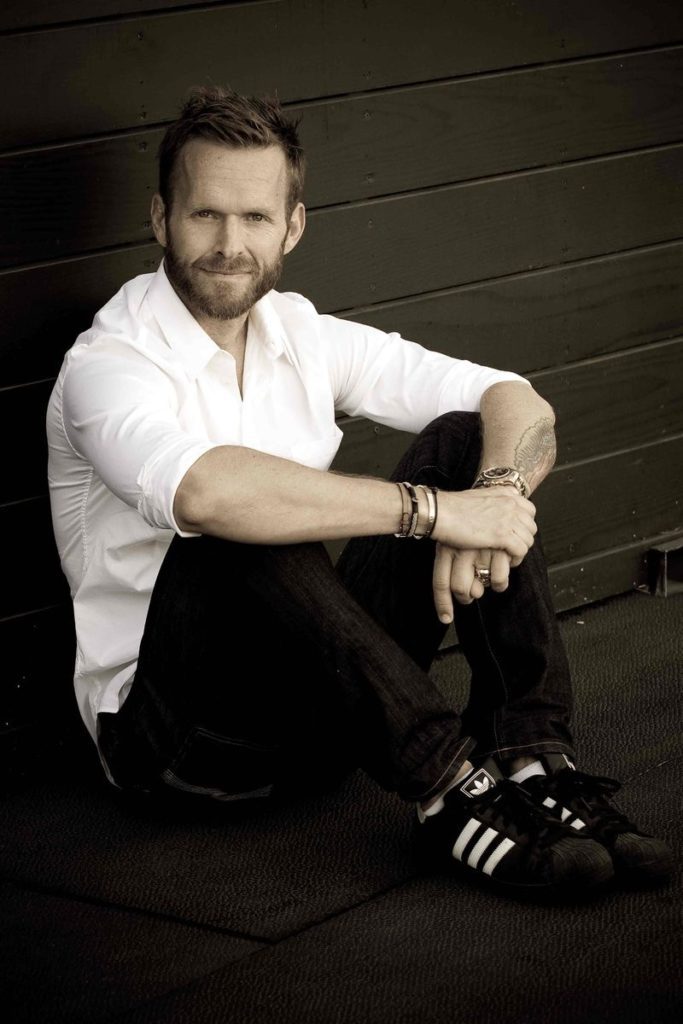 photo source: commons.wikimedia.org
Bob Harper is known for his appearance on the reality show The Biggest Loser. His infectious personality landed him the hosting gig shortly after. He's since worked as a trainer for celebrity clients.
Even for people as health-conscious as Harper, a heart attack can still strike unbeknownst. At 51-years-old, he suffered what he described as a "widow maker." Unlike most heart attacks, Harper's had nothing to do with his physical condition and was, unfortunately, a byproduct of a genetic predisposition out of his control.
Did You Know?
Bob Harper founded the Survivors Have Heart organization, which helps survivors emotionally recover from this traumatic event.
---
5. Rosie O' Donnell
Age: 50
Born: 03/21/1962
Hometown: Commack, New York
Occupation: Comedian, Actress, Author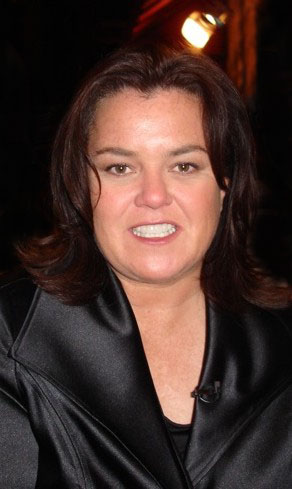 photo source: commons.wikimedia.org
Rosie O' Donnell is an unmistakable face and voice. She's involved in several projects thanks to the traction she gained from the comedy career she started as a teenager. She hosted The Rosie O' Donnell Show, was a host on The View, and was an outspoken advocate for lesbian rights.
In 2012, at 50-years-old, Rosie had a heart attack. Thankfully, she had taken aspirin after suffering some associated symptoms like clammy skin and nausea. When she went to a cardiologist the next day, EKG imaging showed a 99% block, and she underwent emergency surgery. Doctors told her that had not taken that aspirin, she would not have lasted the night.
Did You Know?
Rosie has also advocated for gay adoption issues and is a foster and adoptive mother.
---
4. Kevin Smith
Age: 47
Born: 08/02/1970
Hometown: Red Bank, New Jersey
Occupation: Filmmaker, Actor, Comedian, Writer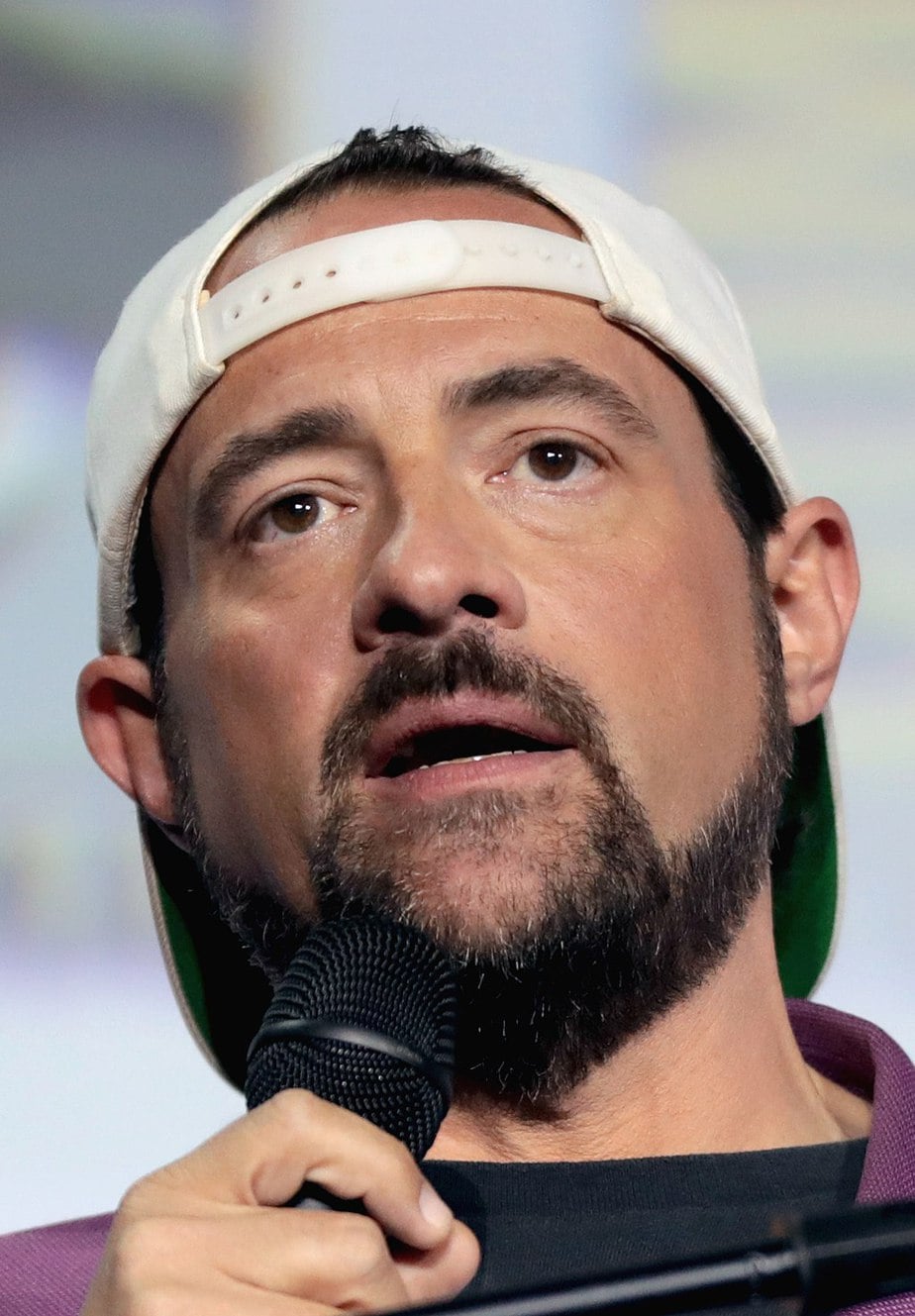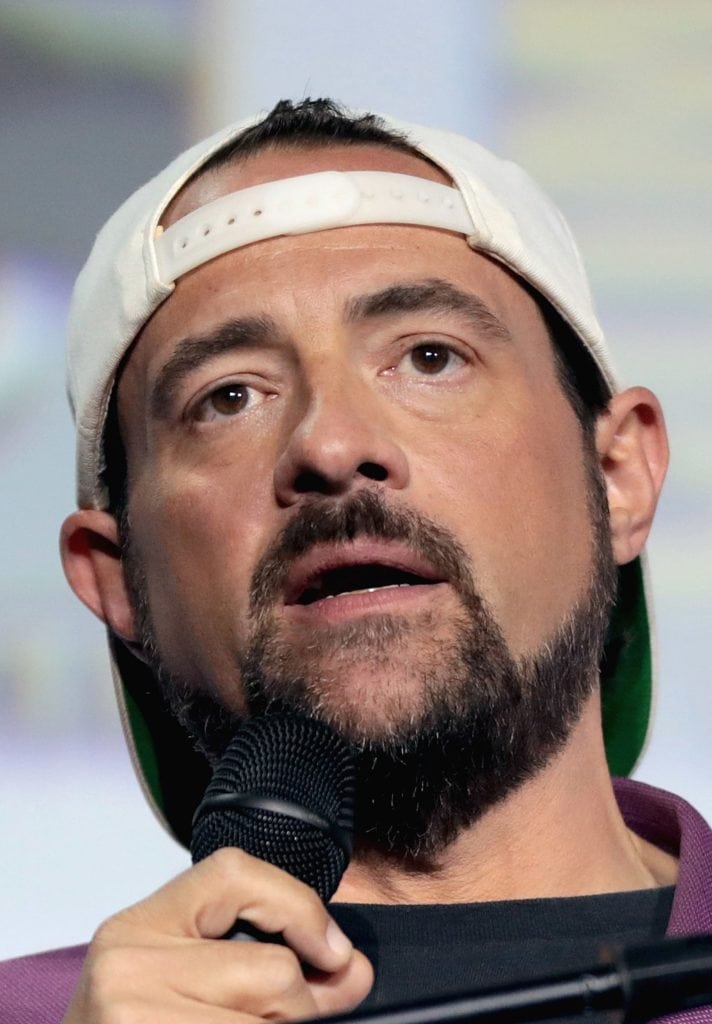 photo source: commons.wikimedia.org
Kevin Smith wears many hats in entertainment. He's created some monumental films that have shaped American counterculture with movies like Mallrats, Clerks, and Jay and Silent Bob. He's a passionate comic book geek, having written some himself. He owns the Jay and Silent Bob's Secret Stash in his hometown of Red Bank, a comic book store that doubled as the setting for his reality show Comic Book Men.
At 47, Smith experienced a heart attack. Since then, Smith decided to turn a complete 180 degrees on his health and shed the excess weight. He was around 250+ pounds when he had his event. Now he sits at roughly 190 and lives a much healthier lifestyle.
Did You Know?
Smith was co-founder to The Wayne Foundation – an organization dedicated to supporting women affected by human trafficking.
---
3. John Mellencamp
Age: 42
Born: 10/07/1951
Hometown: Seymour, Indiana
Occupation: Musician, Painter, Actor, Director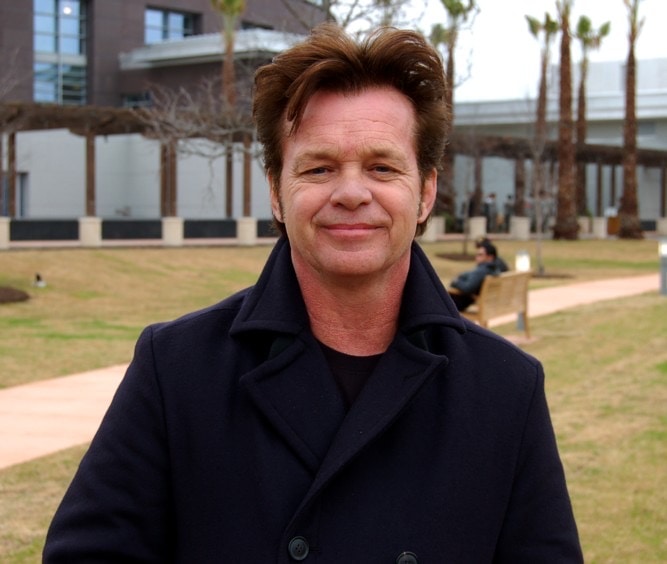 photo source: commons.wikimedia.org
John Mellencamp is best known for his brand of heartland rock, famous for its straightforward, simplistic, powerful, and compelling message to blue-collar America. Mellencamp was nominated for 13 Grammy Awards in his illustrious career, and you might recognize him from hit songs like "Hurts So Good," "R.O.C.K in the U.S.A," and "Cherry Bomb."
But in 1994, the wholesome musician was in the throes of a heart attack without him even noticing! While on tour, he complained of feeling generally unwell and experiencing some discomfort but carried on with business as usual. When he got back home, a doctor broke the news. His reaction was reportedly one of disbelief, in complete denial of the reality of his death confronting him. He recounted to David Letterman that the doctor said, "John, you can say whatever you want to me or act any way you want, but a first-year medical student can tell you you've had a heart attack."
Did You Know?
John Mellencamp was inducted into the Rock and Roll Hall of Fame on March 10, 2008.
---
2. Dick Cheney
Age: 37
Born: 01/30/1941
Hometown: Lincoln, Nebraska
Occupation: Politician, Former Vice President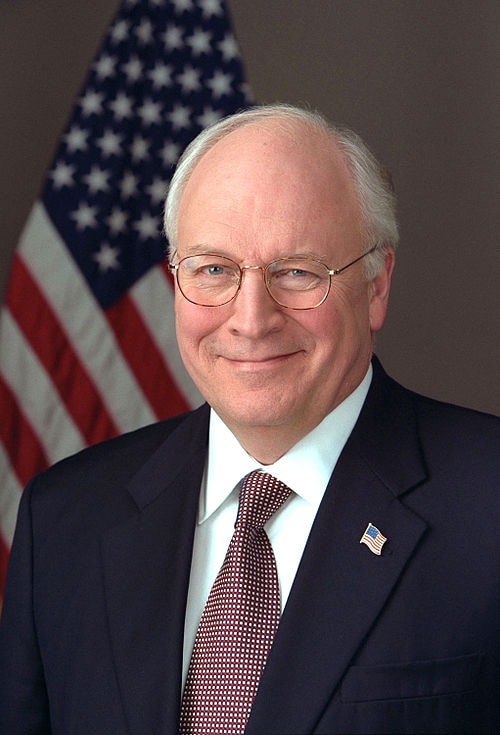 photo source: commons.wikimedia.org
Dick Cheney was the infamous vice president to an also infamous president – George W. Bush. He had a blood-thirst for power and went on the warpath to achieve it. He's regarded as the most powerful vice president in United States history.
Even the most powerful men fall victim to the faults in human biology, and Cheney isn't a stranger to heart attacks. He has had a long history of heart disease, so much so that questions of whether he was medically fit for office were legitimate concerns. His first incident came at 37, and he's had four more since. His heavy smoking didn't do him any favors.
Did You Know?
Dick Cheney had several major heart surgeries. Eventually, it was replaced with an entirely new one in 2012.
---
1. Lee Zhen Siong
Age: 13
Born: 1995
Hometown: Lukut, Malaysia
Occupation: N/A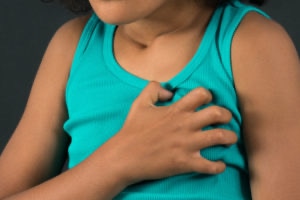 photo source: health.clevelandclinic.org
Lee Zhen Siong is the youngest heart attack victim at 13-years-old.
Lee Zhen Siang was a young boy from Lukut who tragically passed away after suddenly collapsing at his educational center.
It was reported that he had complained of chest discomfort after camping at the end of the month in late May, just a few days before his death.
Did You Know?
Doctors described his death as unusual. There were no indications that he was at risk as a healthy young boy according to his uncle Yu Bao.