Mount Everest is known as Earth's highest mountain above sea level. It stands at an elevation of 29,032 ft. To put that into perspective, that puts it on par with roughly the standard cruising altitude of a 747 jet. Many have lost their lives attempting to summit this granddaddy of all mountains. Great tragedies and great triumphs both have taken place on Everest. It's inspired myths, tall tales, and incredible stories of the mountaineers who were brave enough to take on the challenge.
To summit this behemoth located on the border between Nepal and Tibet, you have to access the deepest recesses of the human spirit to dredge up the will, physical strength, determination, and perseverance, the likes of which many men and women never have to tap into, to survive. It is a testament to the human spirit, no matter the age.
Today, we're going to look at some of the youngest people to summit a mountain that's inspired Hollywood blockbusters. A mountain that demands the best of us and shows what it means to be human.
8. Sharon Wood
Age: 29
Born: 05/18/1957
Summit: 05/20/1986
Country: Canada

photo source: everesthistory.com
Sharon Wood made Canada proud when she became the first North American woman to reach the summit of Mount Everest on May 20, 1986, before she even turned 30-years-old.
She took a unique route on the west end of the mountain from the Rongbuk Glacier, located in the Himalayas of southern Tibet. She ascended with her team Ed, Dwayne Congdon, without Sherpa's assistance.
Did You Know?
Wood wrote a memoir wherein she details her experience, called Rising: Becoming the First North American Woman on Everest.
---
7. Lydia Bradey
Age: 27
Born: 10/09/1961
Summit: 10/14/1988
Country: New Zealand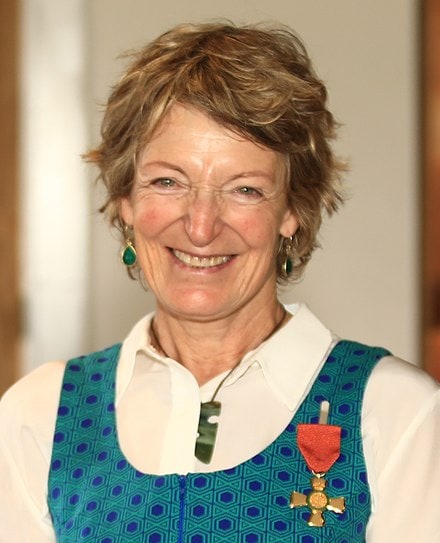 photo source: Wikipedia.org
Lydia Bradey may not be the youngest to summit this treacherous, awe-inspiring mountain, but she will forever hold the distinction as the first woman to summit it on October 14, 1988. And if that isn't impressive enough, she also managed to do it without supplemental oxygen! Since then, she went on to summit it another five times. Now she's just showing off.
Her achievements with mountain climbing were documented in the biography Lydia Bradley: Going Up is Easy, written by Laurence Fearnley.
Did You Know?
In 2020, Bradey was appointed an Officer of the New Zealand Order of Merit, thanks to her services to mountaineering and for laying the foundation for aspiring women climbers all over the world. She now works as an adventure consultant.
---
6. Santosh Yadav
Age: 24
Born: 10/10/1967
Summit: 05/12/1992
Country: India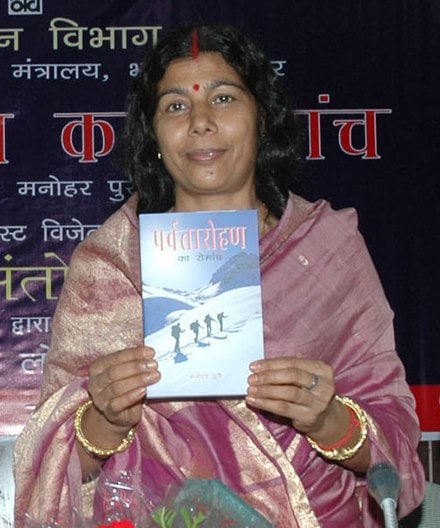 photo source: commons.wikimedia.org
Santosh Yadav was 24-years-old when she stood at the peak of the world's most imposing natural structure on May 12, 1992. Once is never enough for these incredible women because she's also the first in the world to climb it twice. Her encore performance followed one year later, where she climbed with an Indo-Nepalese team of adventurers.
En route to her first summit in 1992, she saved the life of a fellow climber, Mohan Singh, who was short on oxygen, by giving a portion of hers. Lack of oxygen is typically the cause of death for climbers who never make it back down.
Did You Know?
Yadav was given the National Adventure Award in 1994 and the Padma Shri Award, also known as the fourth-highest civilian award of the Republic of India, in 2000.
---
5. Dicky Dolma
Age: 19
Born: 04/05/1974
Summit: 05/10/1993
Country: India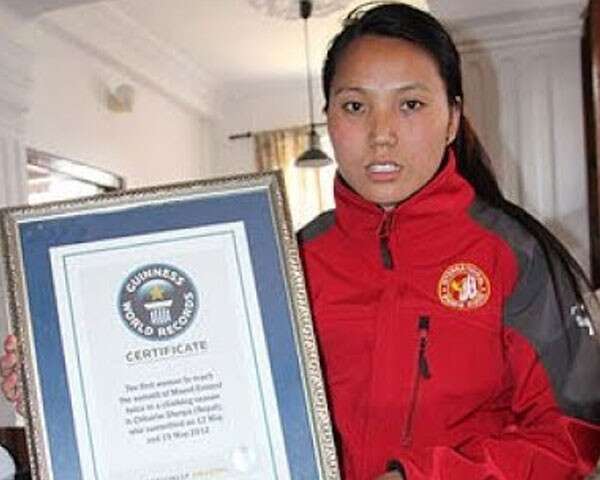 photo source: femina.in
Dicky Dolma was a native of India known for being one of the youngest mountaineers to summit Everest on May 10, 1993. Dolma was no stranger to the cold and mountains. She was an avid skier, attending several sporting events like the 1989 All-India Open Auli Ski Festival and the Asian Winter Games in 1999.
Thirsty for thrills and expedition, she took courses on mountaineering at the Manali Institute.
Did You Know?
Dicky Dolma was involved in the same expedition as Santosh Yadav, whom we covered above, where Yadav became the first woman to summit twice. Dolma was given the 1994 National Adventure Award.
---
4. Temba Tsheri
Age: 16
Born: 05/09/1985
Summit: 05/24/2001
Country: Nepal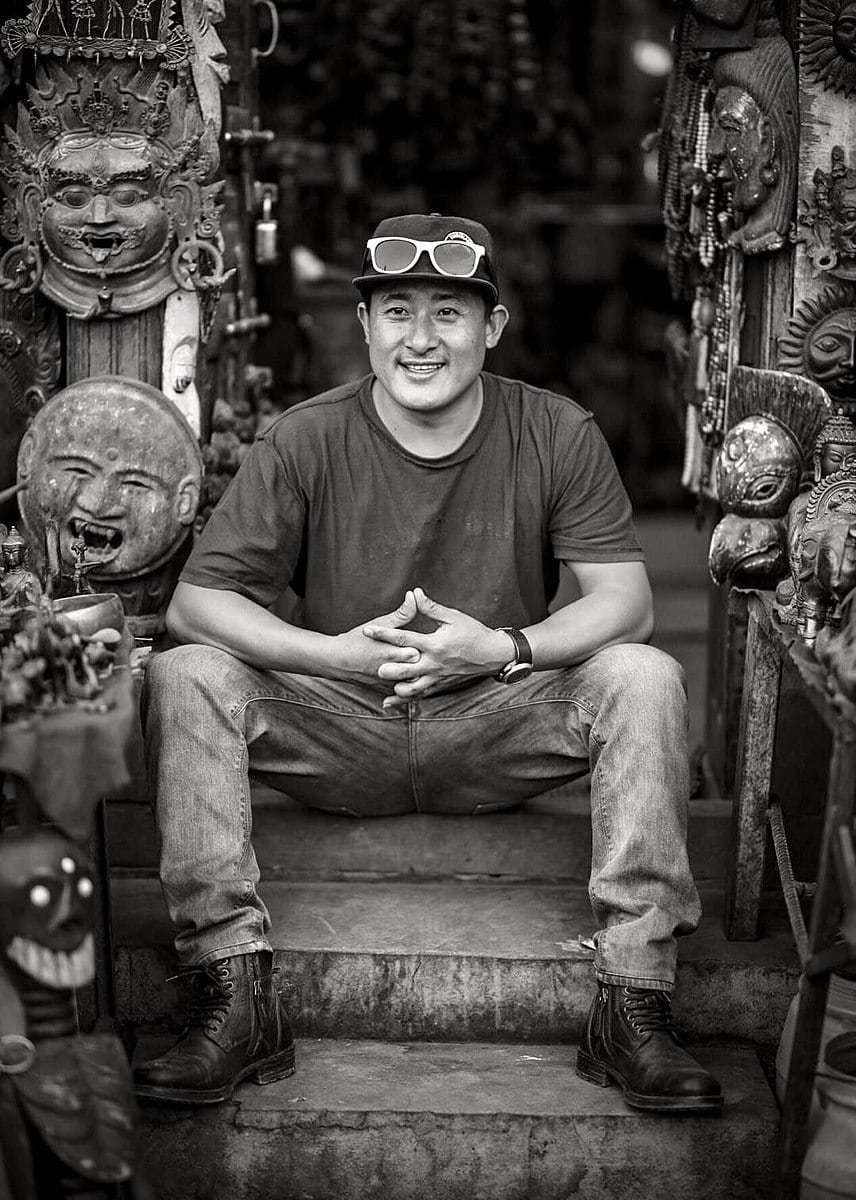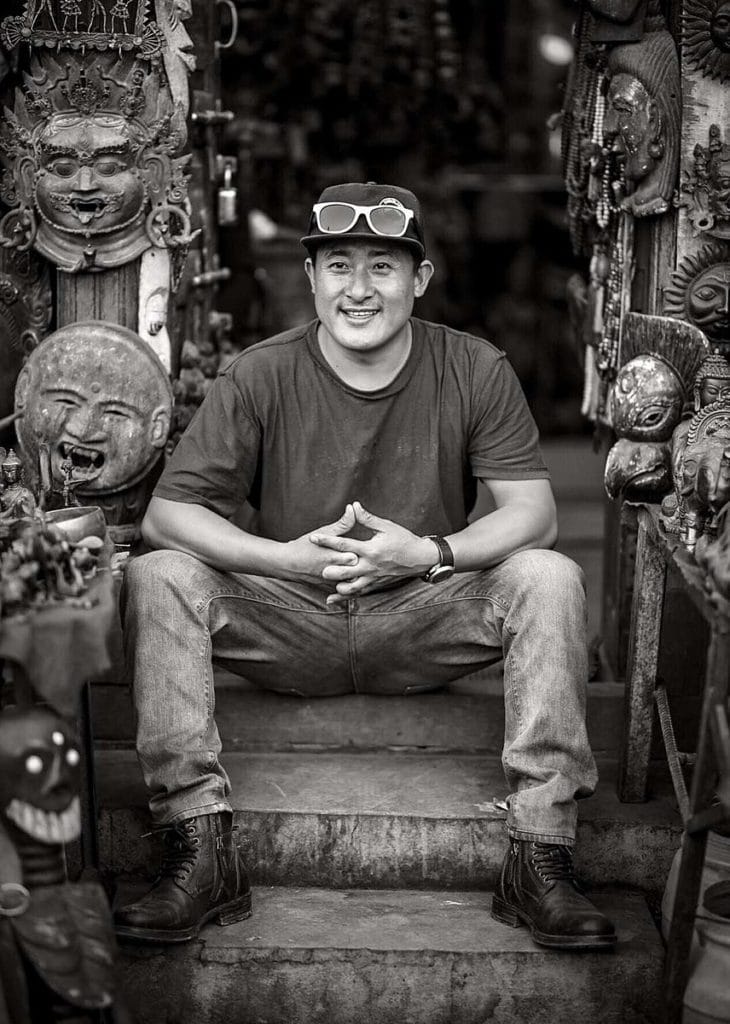 photo source: commons.wikimedia.org
Temba Tsheri of Nepal reached the Everest apex on May 24, 2001, at 16-years-old. The lung capacity on this one is astounding. However, you won't be as shocked when you learn that Tsheri is a lifelong Sherpa. A Sherpa is classified as one of the Tibetan groups that are native to the mountainous regions of Nepal.
Sherpa's are accustomed to living on the mountainside. Because of their exposure at such an early age, they adapt to the thin air at the upper elevation. Sherpas are known for scaling Everest as if it were their day job but even they know never to underestimate its power.
Did You Know?
Temba climbed with the International Everest Expedition. His ascent took place from the north side by Tibet.
---
3. Ming Kipa
Age: 15
Born: 1988
Summit: 05/24/2003
Country: Nepal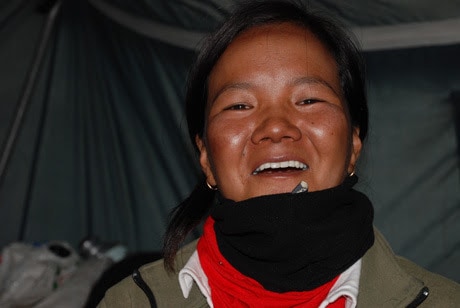 photo source: everestnews.com
Ming Kipa of Nepal was the record holder for the youngest person to climb Mount Everest for seven years, from 2003 to 2010. At 15-years-old on May 22, 2003, she joined the rare club of those who made it to the summit.
She was accompanied by her brother, Mingma Gyula, and sister, Lhakpa. Interestingly, Nepalese law prohibits anyone under 16 to climb. If there's one thing we know, it's that these mountaineers are a rare breed with superhuman determination. A silly old Nepalese law wasn't going to stop Ming Kipa.
Did You Know?
To circumvent the rules, she had to summit Everest on the Chinese side.
---
2. Malavath Purna
Age: 13
Born: 06/10/2000
Summit: 05/25/2014
Country: India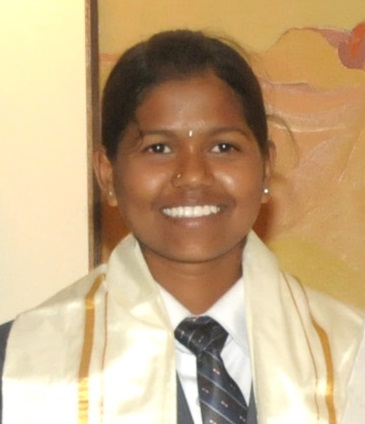 photo source: commons.wikimedia.org
Malavath Purna hails from India. She was just 13-years-old when she scaled the worlds most fearsome rock and reached the summit on May 25, 2014! Like many other mountaineers who end up conquering Everest, it wasn't her first rodeo when it came to standing at the peak of large, imposing structures. Typically, Everest is saved as the best for last and in order to train for it, there's a list of other mountains that help you prepare for the final boss, so to speak. For Purna, however, she jumped into the deep end, conquering the most difficult first.
Her major ascents also include Mount Kilimanjaro (2016), Mount Elbrus (2017), Mount Aconcagua (2019), Cartsnez Pyramid (2019), and Mount Vinson Massif (2019). As of 2021, she is the youngest female to scale Mt. Everest.
Did You Know?
Malavath Purna made it to the Forbes India list of self made women as recently as 2020.
---
1. Jordan Romero
Age: 13
Born: 07/12/1996
Summit: 05/22/2010
Country: United States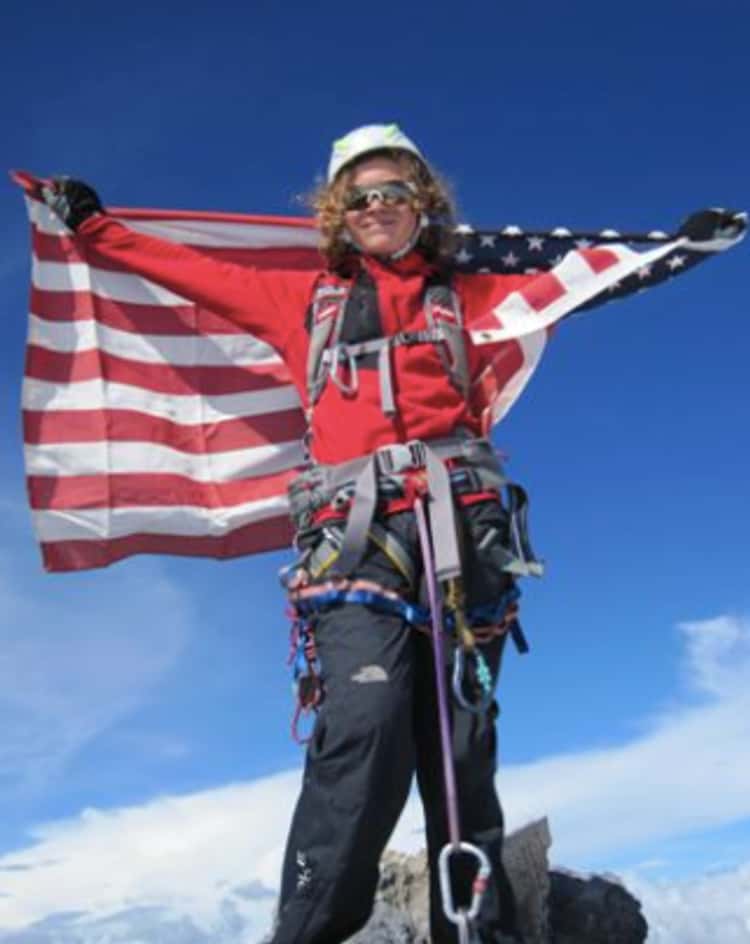 photo source: ranker.com
Jordan Romero is the youngest person to climb Mount Everest!
Jordan makes it to the summit of this list just one month ahead of Ms. Purna! The U.S. native had a successful summit on May 22, 2010, at 13-years-old. He was joined by a family with a taste for adventure. They included his dad and step-mom under the guidance of three Sherpas.
Two years later, probably still intoxicated from becoming the youngest to summit the Superman of all mountains, climbed the Vinson Massif at 15, making him the youngest climber in the world to complete the Seven Summits. These summits are known as the highest mountains of each of the seven continents. Conquering all of them is known as the mountaineering challenge. It was a title held by George Atkinson until Romero decided to lace up the snow boots.
Did You Know?
Eager to share his unique experiences as a mountaineer, Jordan wrote a children's novel called "No Summit Out Of Sight." At 25, he's searching for that next challenge and eager to replicate that feeling he had on Mount Everest by reaching the highest point in every state in the U.S.
OTHER POSTS YOU MAY BE INTERESTED IN