Becoming a neurosurgeon can be an extremely gratifying experience but surely not a quick one. With four years studying pre-med in college or university, followed by four extra years of medical school, a year as a general surgery intern, and another four in a neurosurgery residency, most people can claim this title only in their early thirties.
Obviously, every country has different rules and education systems, nonetheless, neurosurgeons need to have a good grasp of the whole human body, something that can only be achieved with years and years of studies.
But who's the youngest neurosurgeon in the world? Are there other neurosurgeons who started to work in this profession early in their lives? And are there students currently on their path to becoming the new youngest neurosurgeons in the world?
In this article, we will answer all these questions!
The Youngest Neurosurgeons in the World
4. Mirza Pojskic
Current Age: 30 years old
Education: Doctoral Degree in the Phillips University in Marburg
Nationality: Bosnia and Herzegovina
Working at : UKGM Marburg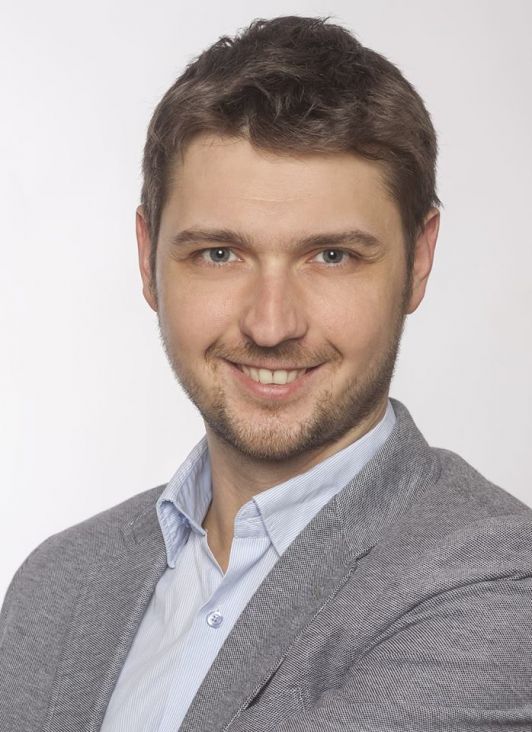 photo source: sarajevotimes.com
Mirza Pojskic is currently one of the youngest neurosurgeons in Europe.
He first studied at the Faculty of Medicine in Sarajevo and then moved to Germany. Here, Pojskic obtained his doctoral degree in November 2017 at the Phillips University in Marburg.
For his doctoral thesis, he focused on the implants used in spine surgery. This work helped him greatly in his career. Later on, Dr. Pojskic also published an article concerning brain metastasis surgery, which attracted lots of attention in the neurosurgical field.
Pojskic also spent a whole month working with Dr. Kenan Arnautovicnext, one of the best neurosurgeons of Bosnian origins in the world. Under his mentorship, he learned how to perform complex surgery, especially on the human skull and spinal cord.
Did You Know?
Talking about his experience in Germany, Dr. Pojskic affirmed: "I never felt any type of discrimination here just because I was a foreigner."
---
3. Gelareh Zadeh
Current Age: 29 years old
Education: Ph. D. University of Toronto
Nationality: Iranian
Working at : Department of Surgery University of Toronto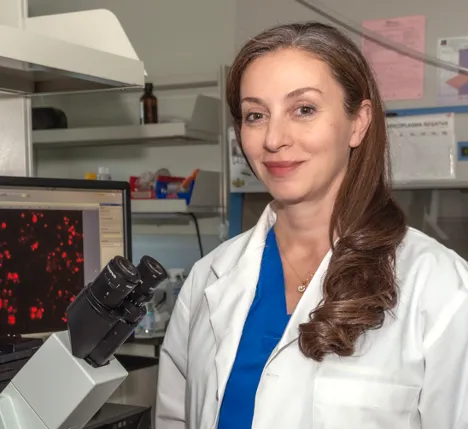 photo source: surgery.utoronto.ca
Originally from Iran, Gelareh Zadeh was the first female chair of neurosurgery at the University of Toronto.
Born to an Iranian family, Zadeh moved with her family to England at a young age. Both her parents are well educated, in fact, her mom is a nuclear chemist while her father studied economics.
When Zadeh turned 16, her family moved again. This time to Canada, where her mom worked at a nuclear research center in Manitoba.
Zadeh first studied in Winnipeg and then moved to Toronto for her Ph.D.
In 2006, she decided to leave Canada to live in London, where she helped in the creation of a pioneering brain cancer center at London's National Hospital for Neurology and Neurosurgery.
Since then, Zadeh has introduced a number of innovations in the hospital, for instance, fast-track day surgery. Thanks to this incredible surgery, doctors can remove brain tumors while patients are awake. The operation only takes a few hours, and people don't have to spend the night at the hospital but can safely return home soon afterward.
In December 2019, this talented neurosurgeon became a mom giving birth to her first kid, Ayla. "It is tough because motherhood and neurosurgery are full-time jobs, but my partner, Randall Strank, who is a GP, will help me and I have lots of family support," says Zadeh .
Did You Know?
Gelareh Zadeh is not only the first female chair of neurosurgery at the University of Toronto, but she's also one of the few women in this field. In fact, it has been estimated that only 10 percent of neurosurgeons in North America are females, and the numbers are even lower in the UK!
---
2. Ncumisa Jilata
Current Age: 29 years old
Education: Bachelor of Medicine and Bachelor of Surgery degrees (MBChB) from Mthatha's Walter Sisulu University (WSU)
Nationality: South Africans
Working at : Mediclinic Morningside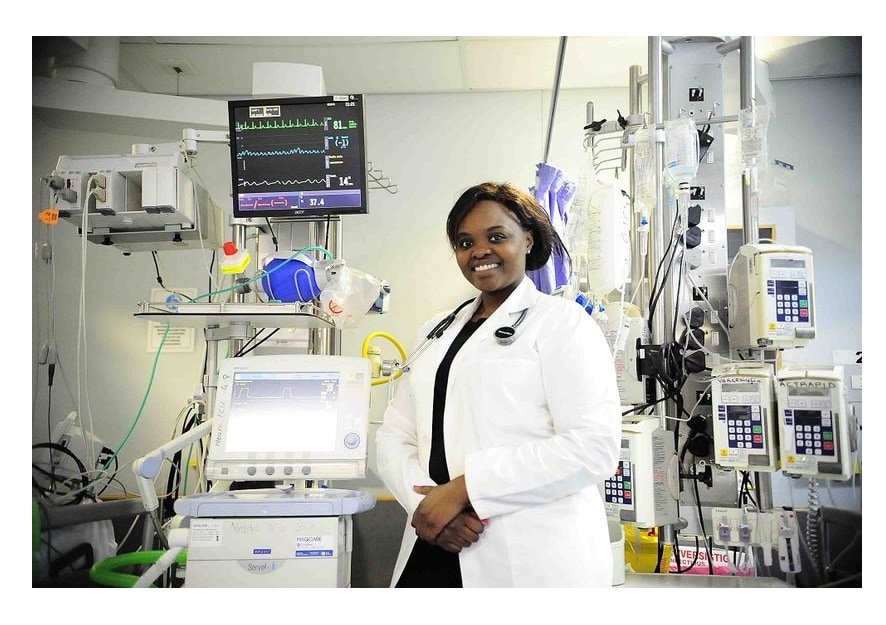 photo source: face2faceafrica.com
Dr. Ncumisa Jilata is currently one of the youngest neurosurgeons in the world at the age of only 29.
When Jilata started her studies, she had a very different plan for her career. Initially, this young student simply wanted to become a chartered accountant, a field not even remotely connected to medicine. However, she soon changed her mind and decided to opt for the medical field, in the hope to become a surgeon.
Among the people who inspired her in her path, Dr. Jilata always mentions her parents: ​​"My upbringing played a crucial role in my success because I looked up to my parents, who are both hard workers."
Thanks to their support, she graduated with a Bachelor of Medicine and Bachelor of Surgery degrees from Mthatha's Walter Sisulu University in 2009, the same college where her father worked as a lecturer.
Eight years later, in 2017, Jilata successfully completed her fellowship with the Council of Neurosurgeons of South Africa, becoming the youngest neurosurgeon in the world at the age of 29.
Did You Know?
Dr. Ncumisa Jilata is one of the only five black female neurosurgeons in South Africa.
---
1. Alexander Khalessi
Current Age: 27 years old
Education: Johns Hopkins University School of Medicine
Nationality: American
Working at : UC San Diego Health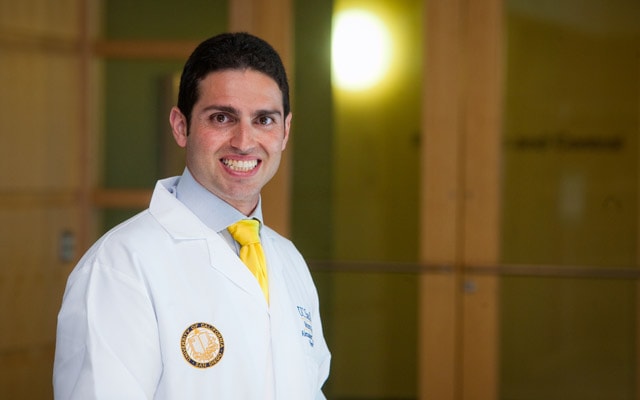 photo source: ucsdnews.ucsd.edu
Alexander Khalessi is currently the youngest neurosurgeon in the world, as he graduated at the age of 27. On top of this, he is also one of the youngest doctors in the US to become chair of the Department of Neurosurgery.
Khaleesi is currently holding this position at the UC San Diego Health. He was also elected chief of the Division of Neurosurgery in the Department of Surgery at the University of California, San Diego School of Medicine.
Khaleesi studied at Johns Hopkins University School of Medicine and completed his neurosurgical residency training at the University of Southern California. This young neurosurgeon also attended an end-vascular neurosurgery fellowship at the State University of New York.
Did You Know?
Throughout his career, Alexander Khaleesi has published over 115 peer-reviewed papers!
---
On the Path to Becoming the Youngest Neurosurgeons in the World
1. Joshua Beckford
Age: 14
Nationality: UK
Studying At: Oxford University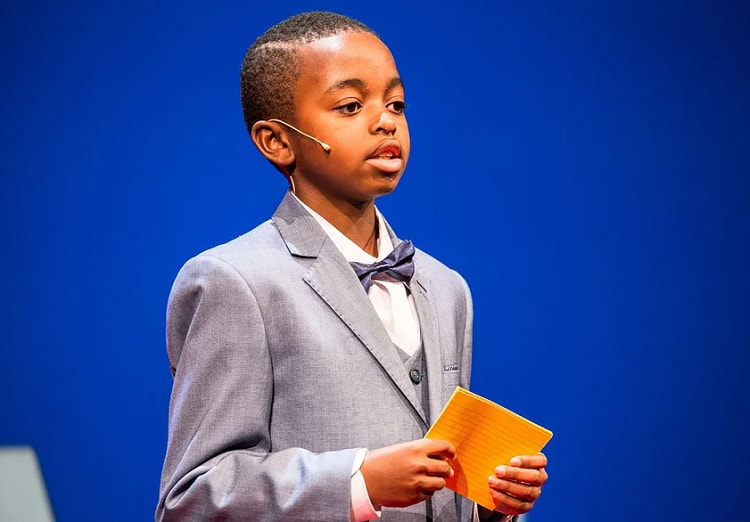 photo source: bmanadvocacy.org
Joshua Beckford is one of the most gifted kids on Earth and is currently on his path to becoming a neurosurgeon. Diagnosed with high functioning autism, Beckford decided he wanted to become a neurosurgeon at the early age of four.
His father noticed his kid was extremely gifted when he was only ten months old. In fact, at this early age, Beckford could already remember and understand the difference between the letters on his father's laptop.
At the age of two, this young talent could read fluently and, the following year, he learned a second language, Japanese.
At this age, he became extremely fascinated by the human body and started to read complex anatomy books discussing genes and DNA. Beckford was soon able to name all the internal organs and learned how the 12 systems of the human body work with each other. (valium)
At the age of six, he became the youngest person to be accepted at the University of Oxford. Beckford took a course in philosophy and history and passed both with distinctions.
If Beckford will continue moving at this pace, he will soon turn his dream into reality, becoming the youngest neurosurgeon in the world!
Did You Know?
Joshua Beckford also served as the face of the National Autistic Society's Black and Minority.
---
2. Maryam Afifa Ansari
Age: 28
Nationality: Indian
Studying At: Osmania Medical College
photo source: www.shethepeople.tv
Maryam Afifa Ansari is currently on her path to becoming the youngest neurosurgeon in India from a Muslim community. She should finish her postgraduate degree at Osmania Medical College, Hyderabad, two years from now, setting a new record!
Afifa Ansari has been studying in Urdu medium schools until her 10th class. These schools are not among the most prestigious in India, and students enrolled here usually have a hard time accessing university. Despite this, Afifa Ansari kept studying and enrolled in an MBBS (Bachelor of Medicine, Bachelor of Surgery) program.
Throughout her studies, Afifa Ansari distinguished herself, accumulating five gold medals! After completing her course in 2017, she also managed to get a scholarship for a Master's degree in general surgery at the same college.
In 2019, Maryam graduated from the Royal College of Surgeons in England, and in 2020 started her Diplomate of National Board course, a postgraduate degree awarded to the Specialist Doctors in India.
Did You Know?
Talking about her career and Muslim faith, Maryam Afifa Ansari said: "My success is a gift from Allah and a responsibility.' Addressing young Muslim women, she also added: "Don't give up, never let anyone say you can't do it. Prove them wrong, by achieving it."