The minimal requirements for a jurist position are a four-year undergraduate legal degree, three years' worth of law school training, and at least two years of legal practice. If you're a child prodigy and manage to finish high school at age 12, the earliest you can become a judge is at 23 years old.
However, not every attorney went through the mandatory judicial assessment process to become a judge. In fact, some lawyers become judges before they even hit the average age of over 40 years. The eight judges mentioned below defied the odds, becoming judges before hitting the age average in their profession.
8. Allison Blair Jones Rushing
Born: 1982
Nationality: American
Age When She Became a Judge: 36
Current Age: 40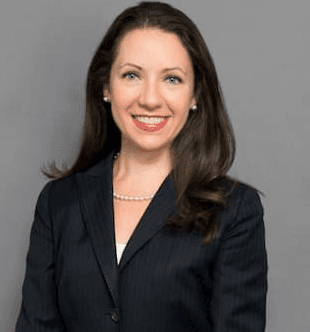 photo source: factsbuddy.com
Allison Blair Jones Rushing is a prominent American attorney and judge. She serves as a circuit judge for the Fourth Circuit of the United States Court of Appeal. Rushing was appointed to the position of a Circuit Judge by the former president, Donald Trump, in 2018, aged 36.
Rushing earned her Juris Doctor in 2007 from Duke University School of Law, at the age of 25. After graduating, Rushing took the role of Executive Editor at the Duke Law Journal.
Rushing clerked for renowned judges such as David B. Sentelle, Clarence Thomas, and Neil Gorsuch. She was a legal advisor to Mitt Romney's presidential campaign, a Federalist Society member, and a partner of Williams & Connolly.
Did You Know?
After former President Donald Trump nominated Allison Blair Jones Rushing for a circuit judge position, the Senate confirmed her with a 53-44-vote. She was commissioned as a judicial servant on March 21, 2019, making her the youngest federal judge in the U.S.
---
7. Mbuyiseli Russel Madlanga
Born: 1962
Nationality: South African
Age When She Became a Judge: 34
Current Age: 60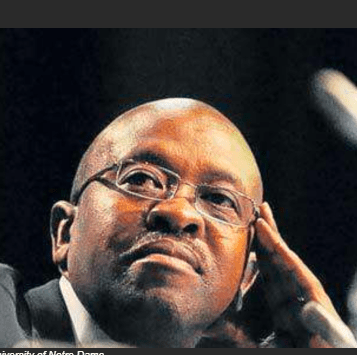 photo source: ourconstitution.constitutionhill.org.za
Mbuyiseli Russel Madlanga is a serving South African constitutional court justice. In 1996, Madlanga was appointed South Africa's Mthatha High Court judge, aged 34. Three years later, Madlanga was appointed Acting Judge in Bloemfontein's Supreme Court of Appeal.
Not long after, Madlanga was appointed as Judge of Appeal to serve in the Competition Appeal Court. However, the Competition Appeal Court had just been introduced, so Madlanga continued serving as a Supreme Court of Appeal judge member. A year later, he was made the Mthatha High Court Judge President.
Did You Know?
Madlanga was appointed to a permanent Constitutional Court jurist position in 2013. His first-ever judgment as a constitutional court judge was the Gaertner vs. Minister of Finance case.
---
6. Kathryn Kimball Mizelle
Born: 1987
Nationality: American
Age When She Became a Judge: 33
Current Age: 35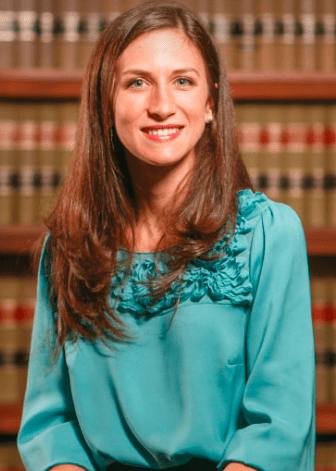 photo source: lcsonline.org
Kathryn Kimball Mizelle is an active American District Judge serving in the Florida Middle District Court.
Mizelle earned her Juris Doctor from Fredric G. Levin College of Law in 2012. After attaining her law doctorate, she clerked for Judges William H. Pryor Jr, Gregory G. Katsas, and James S. Moody Jr.
Mizelle is a Federalist Society member, and a University of Florida Levin Law College adjunct professor. Before President Donald Trump nominated her to the position of a judge in 2020, Mizelle served as an associate at Jones Day, handling criminal and civil litigation cases.
Did You Know?
The State confirmed Kathryn Kimball Mizelle's nomination to become a judge with a 49-41 vote. The 33-year-old associate of the Jones Day had practiced law for over eight years before she was sworn a judge of the District Court of Florida.
---
5. Leona Theron
Born: 1966
Nationality: South African
Age When She Became a Judge: 32
Current Age: 55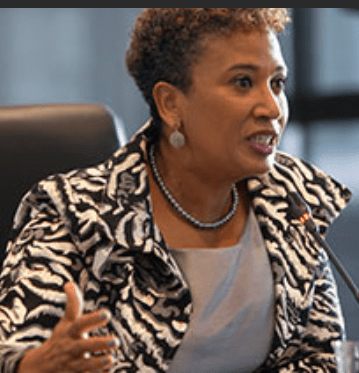 photo source: ourconstitution.constitutionhill.org.za
Leona Theron is a feted women's rights activist and Judge of South Africa's Constitutional Court. She previously served as a Supreme Court of Appeal judge.
Theron was initially appointed to the jurist position in 1999, aged 32. She was the first-ever black woman to sit on the bench of KwaZulu-Natal High Court Judges. Jacob Zuma, South Africa's president, appointed her as a Constitutional court judge in 2017.
Theron earned her Bachelor's of Law in 1989 and Master's of Law the same year at Georgetown University.
Did You Know?
Leona Theron came from an impoverished family, so she had to work to pay her school fees. During university and school holidays, Theron worked as a cashier at OK Bazaars, tutored students, and worked in the University of Natal Law Library to pay for her tuition.
---
4. Briony Clarke
Born: 1986
Nationality: British
Age When She Became a Judge: 31
Current Age: 36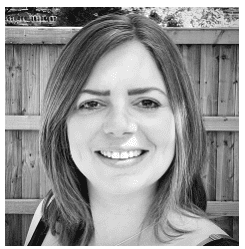 photo source: aru.ac.uk
Briony Clarke is the youngest woman to become a Judge in the U.K., and one of the brightest legal minds Britain has ever had. Queen Elizabeth II nominated her to a Deputy District Judge position in 2017, and she was sworn in by the Lord Chief Justice at Chelmsford Crown Court.
Briony's career began at 15, while she worked as an executive assistant at Taylor Haldane Barlex, LLP. She earned her LLB Law Degree in 2007, after which she earned admission to the Roll of Solicitors.
Briony was appointed a Duty Solicitor in 2010, and attained her Higher Rights of Audience in 2012.
Did You Know?
In 2019, Legal 500 called Briony a resolute and practical attorney who commits to providing her clients with practical and helpful advice.
---
3. Maja Popovic
Born: 1972
Nationality: Serbian
Age When She Became a Judge: 26
Current Age: 50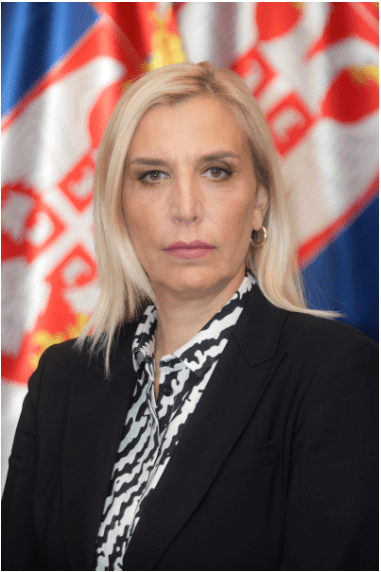 photo source: srbija.gov.rs
Maja Popovic is a Serbian politician, attorney, and assistant professor, in addition to being the Serbian government's current Minister of Justice.
Popovic enrolled at the University of Belgrade, Faculty of Law, in 1989, and graduated four years later, aged 21. She passed the bar exam and successfully supported her Master's thesis at the University of Novi Faculty of Law.
After graduating, Maja Popovic worked as a lawyer, trainee judicial associate, and apprentice judge at the Belgrade District Court. Aged 26, she was elected as a judge of the Federal Republic of Yugoslavia.
Maja Popovic worked as an investigating judge before becoming a judge in the Civil Division of First Belgrade Municipal Court.
Did You Know?
In 2014, Maja Popovic became a Security and Intelligence Agency member. She served various roles, including Directorate for International Cooperation, Chief Inspector of Groups of Europe and America, Directorate for Human Resources, and Head of the Department for System legal and Housing relations.
---
2. Jasmine Twitty
Born: 1989
Nationality: American
Age When She Became a Judge: 25
Current Age: 32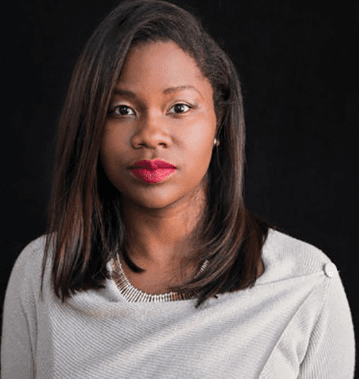 photo source: amysmartgirls.com
Jasmine Twitty is the youngest serving associate judge in America. Twitty became an Associate Judge of Easley, South Carolina's municipal court, aged 25. She graduated from Charleston College with a political science degree.
Twitty worked as a night clerk at Greenville County Bond Court, completed the training, and passed the exam certification. In 2015, Jasmine Twitty was sworn in as an associate judge. South Carolina doesn't require summary court judges to have a J.D. degree because judges are appointed.
Did You Know?
Jasmine Twitty has been awarded multiple honors and acknowledgments for her mighty achievements at a young age. The honors under her professional profile include the Top 10 Young Professional Award, Honorary Georgia Citizen, Couture Power Recipient, South Carolina Top 20 Under 40, and Talented Tenth Top 10 Young Professional.
---
1. Mayank Pratap Singh
Born: 1998
Nationality: Indian
Age When She Became a Judge: 21
Current Age: 24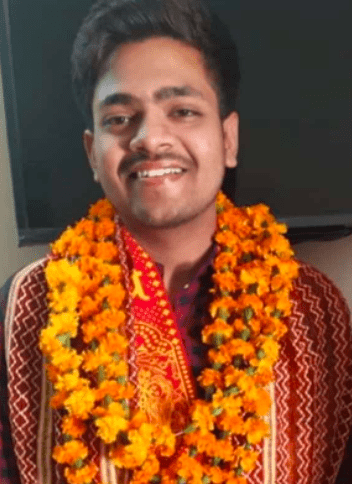 photo source: yourwikis.com
The youngest judge in the world is Mayank Pratap Singh.
Singh took and passed the Rajasthan Judicial Services exam on the first attempt aged 21. He completed the 5-year LLB university education in 2019, studying between six and eight hours a day.
The Indian Judicial Services exam required a candidate to be at least 23 years old before the Rajasthan High Court lowered the minimum age to 21 in 2019. This created a window of opportunity for young, ambitious, and gifted brains such as Mayank Pratap Singh to become judges.
Did You Know?
Mayank Pratap Singh has never used Facebook before. He claims to have deactivated all social media accounts before he took the judicial exam. Singh says that not having social media accounts gave him the space and time to study harder.