Women are pretty famous and famous for many reasons. From their beautiful appearance to nice clothes, they attract attention everywhere. But we will talk about another type of woman in the world: the youngest queen! These women are not only beautiful but also have a lot of power.
They are responsible for the well-being of their people and have to make important decisions that can affect millions of lives. These women have a lot of power and influence. Many people around the world also respect them.
Having said that, they are given a very crucial role and responsibilities at a young age, and sometimes you can't even imagine how old they are, but in this article, you will learn about the six youngest current queens in the world.
6. Queen Rania (August 31, 1970 – present)
Current Age (as of March 2023): 52 years, 6 months, 2 days
Reign: 1999 – present
Country: Jordan
Spouse: King Abdullah II of Jordan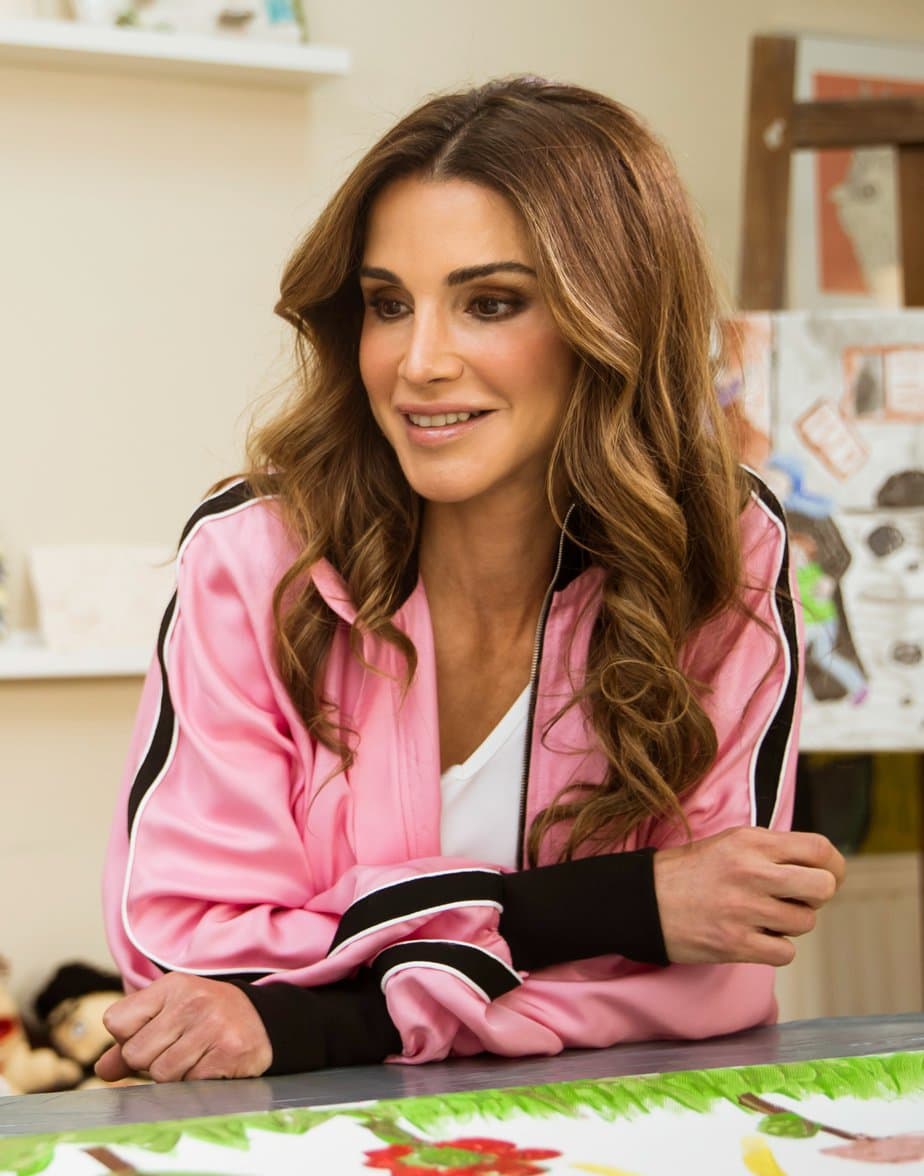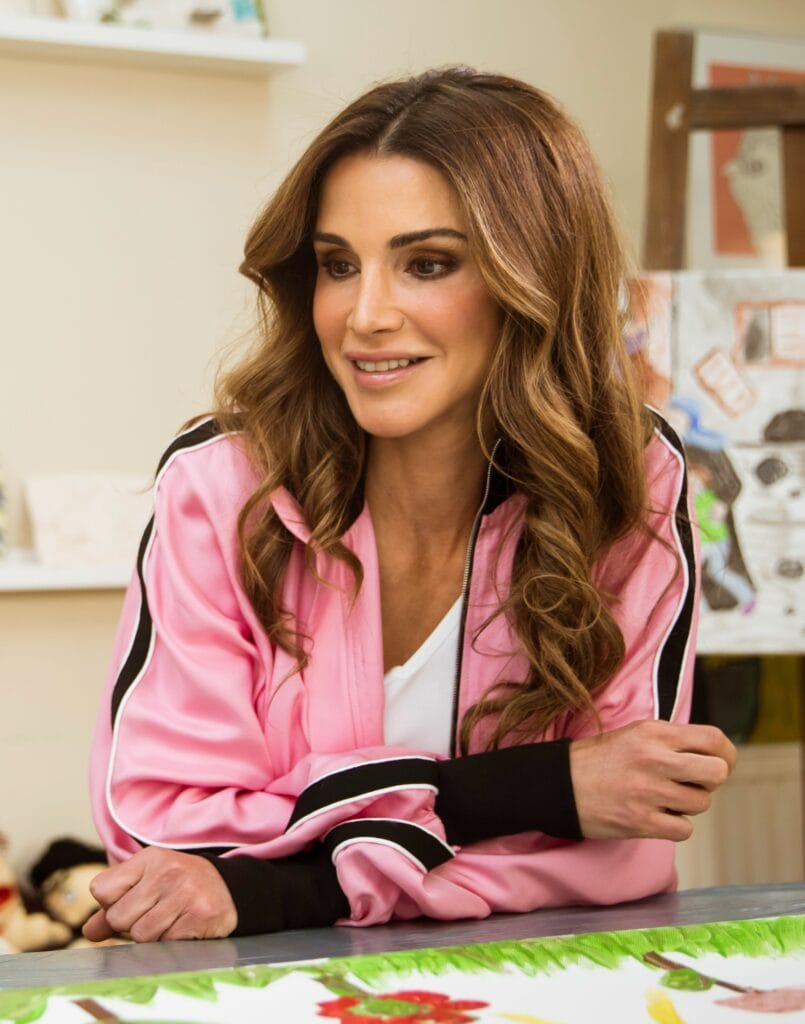 photo source: Wikipedia
Rania Al-Abdullah, born to Palestinian parents in Kuwait, is the queen of Jordan and the wife of King Abdullah II. She graduated from The American University in Cairo with a business bachelor's degree.
She and her family escaped to Amman, Jordan, in 1991 after the Gulf War, where she eventually met Prince Abdullah of Jordan. She worked for Citibank before meeting him and later joined Apple Inc.'s marketing division.
She has gained recognition for her advocacy efforts in education, health, community empowerment, youth, intercultural communication, and microfinance since she wed Abdullah in 1993. The Royal Hashemite Court issued a statement claiming that the account balance reported in the leak was erroneous and that the account was for the royal couple's children, contrary to claims made in the 2022 Credit Suisse leaks.
Did You Know?
According to Forbes magazine, Rania is one of the top 100 most influential women in the world.
---
5. Queen Máxima (May 17, 1971 – present)
Current Age (as of March 2023): 51 years, 9 months, 16 days
Reign: 2013 – present
Country: Netherlands
Spouse: King Willem-Alexander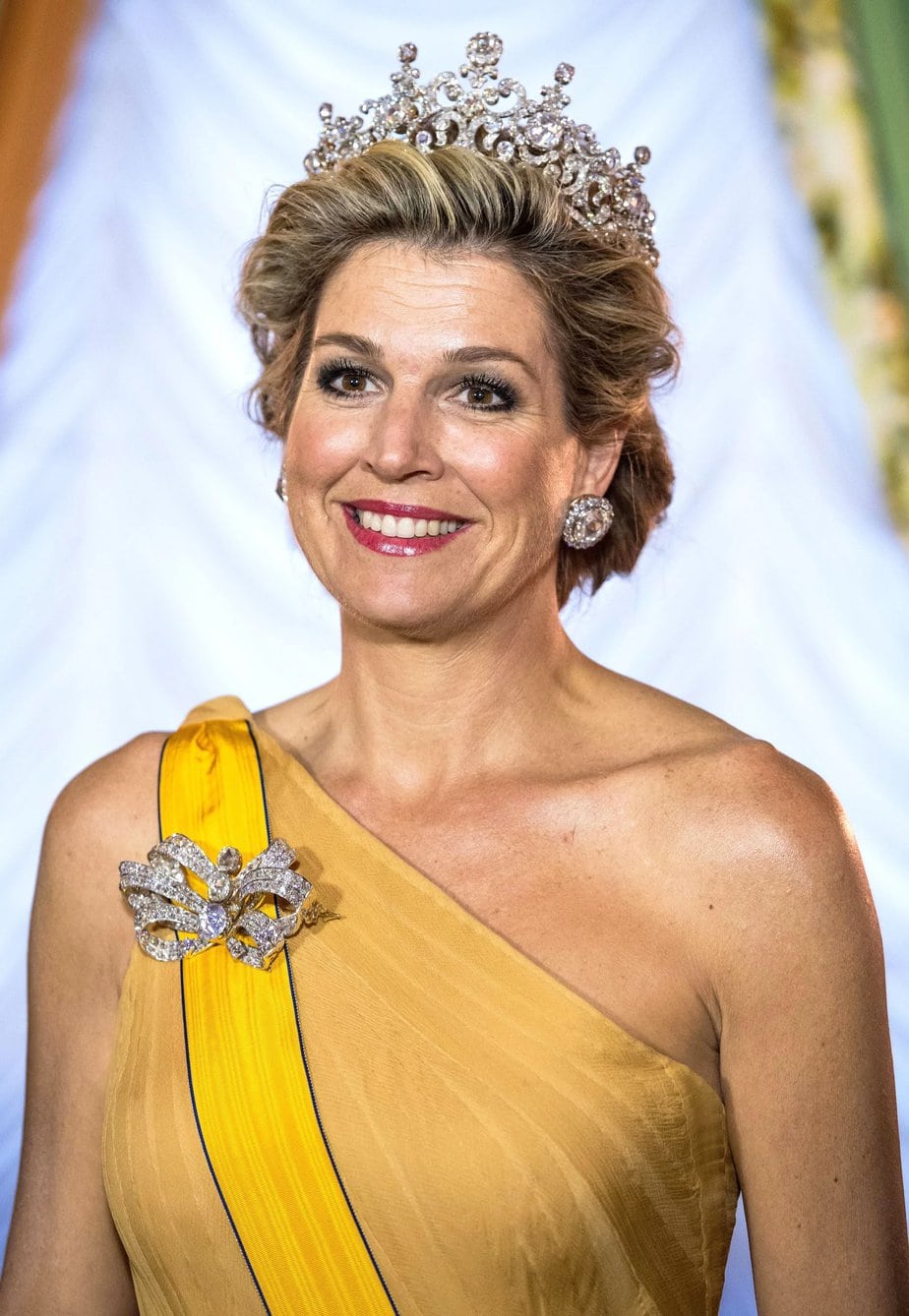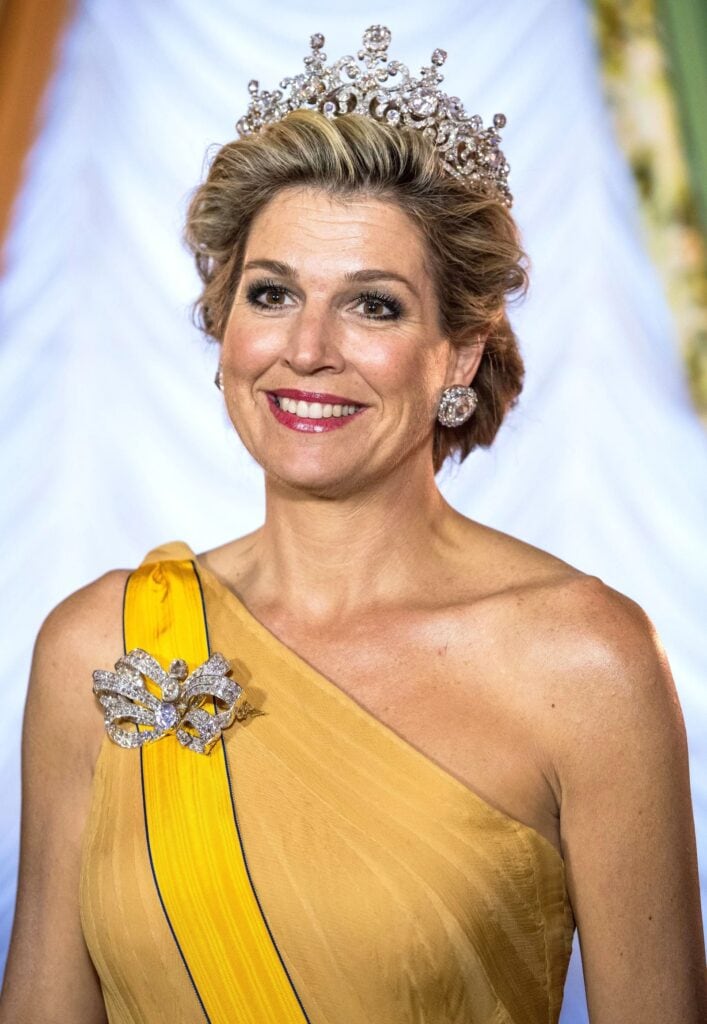 photo source: Us Weekly
As the wife of King Willem-Alexander, Queen Maxima serves as the monarch of the Netherlands. She was born in Argentina and was employed in marketing when she first met Willem-Alexander, Queen Beatrix's eldest son and apparent heir, in 1999. When her mother-in-law abdicated on April 30, 2013, they became king and queen after marriage in 2002.
She is the offspring of General Jorge Rafael Videla's final civil-military dictatorship in Argentina (1976–1983), Secretary of Agriculture Jorge Zorreguieta (1928–2017), and his second wife, Mara del Carmen Cerruti Carricart (born 1944). Maxima has advocated for financial inclusivity, LGBT rights, and social integration of immigrants.
Did You Know?
Princesses Catharina-Amalia, Alexia, and Ariane, first, second, and third in the line of succession, are three of the couple's offspring born to her and Willem-Alexander.
---
4. Queen Letizia (September 15, 1972 – present)
Current Age (as of March 2023): 50 years, 5 months, 17 days
Reign: 2014 – present
Country: Spain
Spouse: King Felipe VI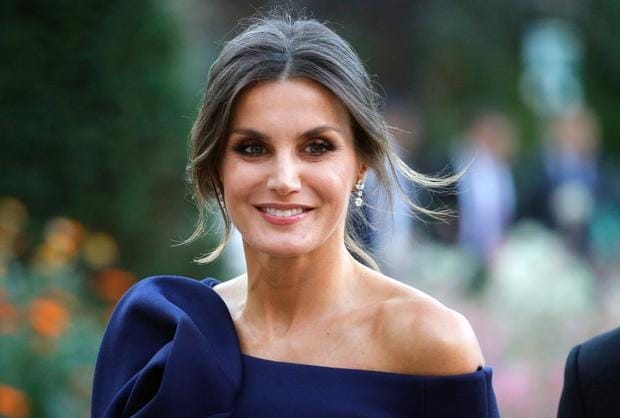 photo source: Independent.ie
Letizia Ortiz Rocasolano, the Queen of Spain and the wife of King Felipe VI, is a journalist who worked for ABC and EFE before transitioning to CNN+ and Televisión Espaola as a news anchor.
Before her family moved to Rivas-Vaciamadrid near Madrid, where she attended the Ramiro de Maeztu High School, Letizia attended the La Gesta School in Oviedo.
She earned a journalism bachelor's degree from the Complutense University of Madrid and an audiovisual journalism master's degree from the Institute for Studies in Audiovisual Journalism. She wed Felipe 2004, the prince of Asturias and the presumed successor to the Spanish throne at the time.
Leonor and Sofa, their children, were born in 2005 and 2007, respectively. Letizia represented her father-in-law, King Juan Carlos, as Princess of Asturias, both inside and outside Spain.
Did You Know?
Felipe and Letizia assumed the thrones of king and queen upon her father-in-abdication laws in June 2014.
---
3. Queen Mathilde (January 20, 1973 – present)
Current Age (as of March 2023): 50 years, 1 month, 13 days
Reign: 2013 – present
Country: Belgium
Spouse: King Philippe of Belgium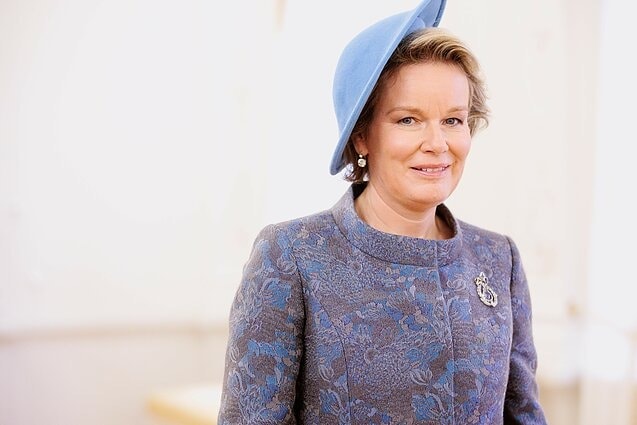 photo source: LRT
As King Philippe's wife, Queen Mathilde is the monarch of Belgium. She is the country's first native-born monarch. She started nonprofits and supported them to help the nation's poverty rate decline.
The nation was shocked to learn of Mathilde's engagement to Prince Philippe, the presumed successor to the Belgian throne. On December 4, 1999, Mathilde and Philippe were legally wed at the Brussels Town Hall and ceremonially at the Cathedral of St. Michael and St. Gudula in Brussels. Édouard Vermeulen was the designer of Mathilde's wedding dress.
On November 8, 1999, she was raised to the Duchess of Brabant and Princess of Belgium. Queen Mathilde has served as Unicef Belgium's honorary president since 2009. She is the Special Representative for Immunization at the World Health Organization.
Additionally, she serves as the honorary president of the Breast International Group, a non-profit association of international academic breast cancer research organizations.
Did You Know?
Italian, French, Dutch, and English are all languages in that Queen Mathilde is fluent. She can also communicate in rudimentary Spanish.
---
2. Queen 'Masenate Mohato Seeiso (June 2, 1976 – present)
Current Age (as of March 2023): 46 years, 9 months
Reign: 2000 – present
Country: Lesotho
Spouse: King Letsie III of Lesotho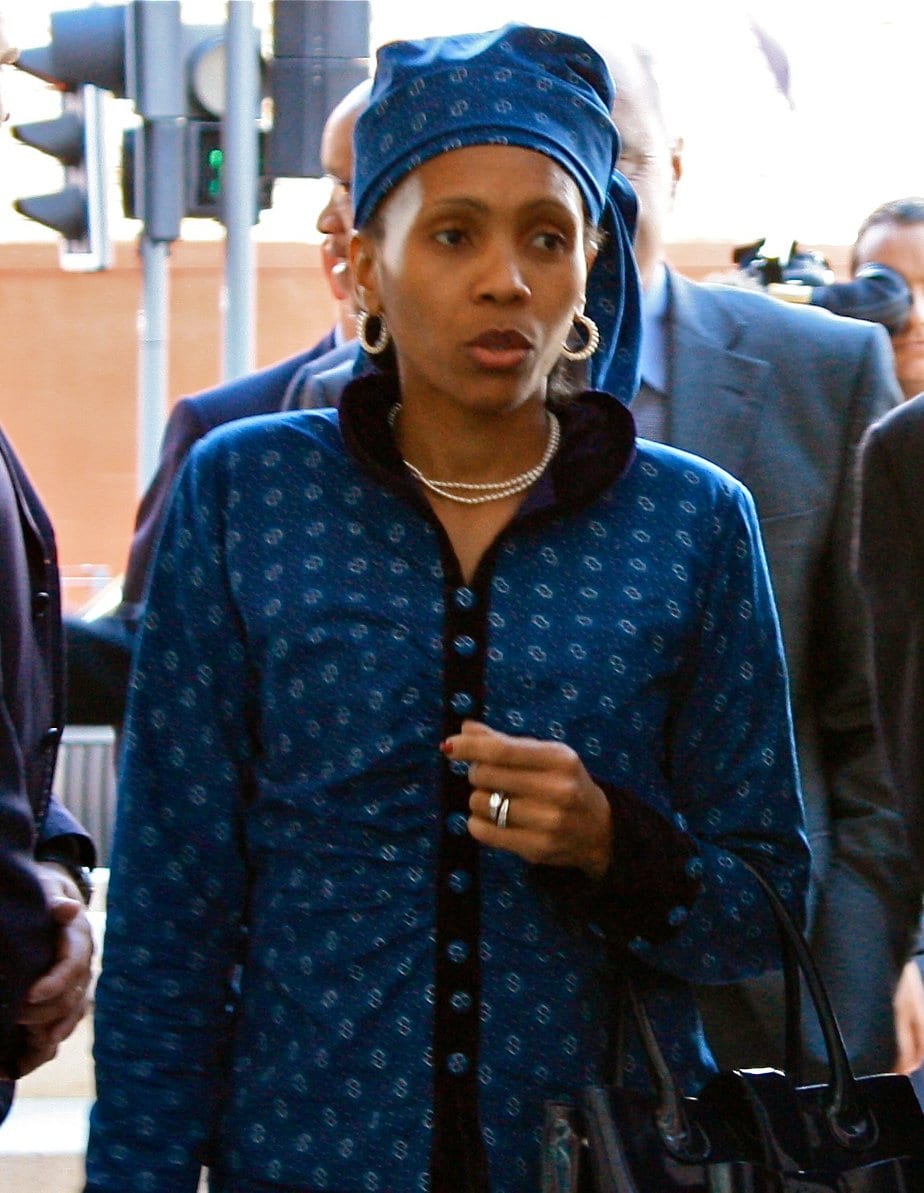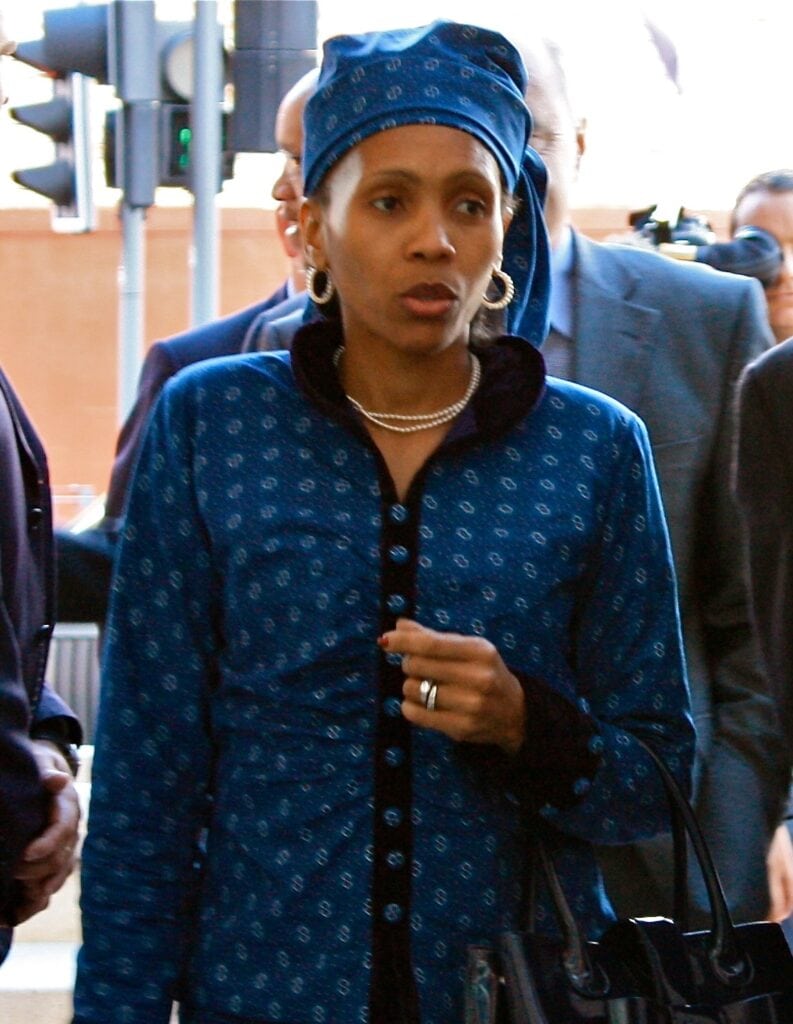 photo source: Wikipedia
As the wife of King Letsie III of Lesotho, Masenate Mohato Seeiso serves as Queen consort of Lesotho. In contemporary history, she was the first commoner to marry into a royal family.
The eldest of the five children born to Thekiso Motoeneng and his wife 'Makarabo, Anna Karabo Motoeneng gave birth to Queen 'Masenate Mohato Seeiso at the Maluti Adventist Hospital in Mapoteng, Berea District. The Catholic Church gave her the name Anna.
Until 1996, Queen 'Masenate attended the Machabeng International College in Maseru, earning both an International General Certificate for Secondary Education and an International Baccalaureate Diploma. She entered there in 1990. She volunteered with the Angela School for the Disabled and Centre for the Blind as a college student.
Did You Know?
Masenate Seeiso has supported several organizations since she was crowned queen and sought to raise awareness of HIV/AIDS-related initiatives.
---
1. Queen Jetsun Pema (June 4, 1990 – present)
Current Age (as of March 2023): 32 years, 8 months, 28 days
Reign: 2011 – present
Country: Bhutan
Spouse: Jigme Khesar Namgyel Wangchuck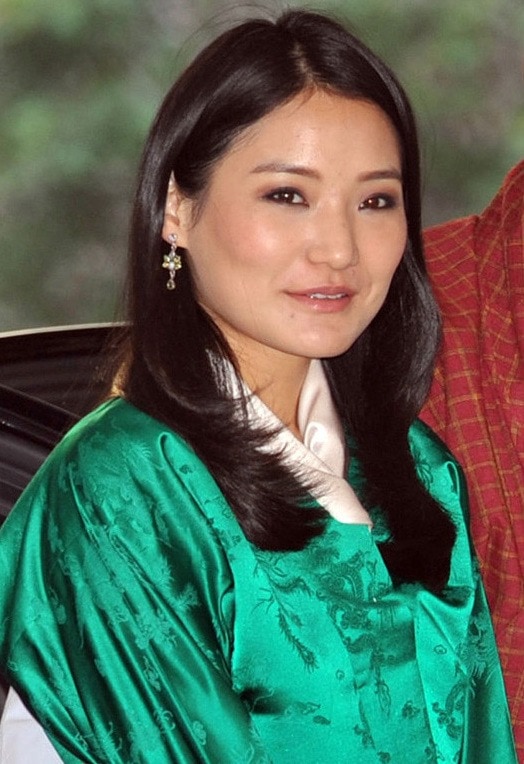 photo source: Wikipedia
As the wife of King Jigme Khesar Namgyel Wangchuck, Jetsun Pema is known as the Druk Gyaltsuen or the Dragon Queen of Bhutan. Currently, Jetsun Pema is the youngest queen in the world at the age of 32.
Prince Jigme Namgyel Wangchuck, the heir presumptive to the Bhutanese throne, and Jigme Ugyen Wangchuck are the couple's two children. Of her five siblings, Jetsun Pema is the second oldest.
She has two brothers, Jigme Namgyel and Dasho Thinley Norbu (the eldest of whom is married to Princess Ashi Euphelma Choden Wangchuck, the king's half-sister), and two sisters, Serchen Doma and Ashi Yeatso Lhamo (the latter of whom is wed to Prince Gyaltshab Jigme Dorji Wangchuck, the king's brother).
Did You Know?
She represents UNEP on ozone issues. As the patron of the Ability Bhutan Society, she collaborates closely with other organizations that support kids with exceptional needs.
OTHER POSTS YOU MAY BE INTERESTED IN