Created as a digital currency in 2009 by a mysterious developer who went by Satoshi Nakamoto, it's no secret that Bitcoin has been among the most popular trends in the online world. It has been introduced gradually to the public and has quickly established itself in global commerce. Nowadays, bitcoin has been used for everything from purchasing a cup of coffee to buying and selling real estate.
Cryptocurrency has also gained popularity in the online gambling community, where players can deposit and withdraw funds from their favorite sites. That said, some extremely wealthy individuals made their fortune from this trend. Whether it be crypto mining or trading, read on and look at who are the eight youngest crypto millionaires today.
8. Olaf Carlson-Wee (1989 – present)
Current Age (as of March 2023): c.33/34 years old
Net Worth: Approximately $300 million
Occupation: Entrepreneur
Country: United States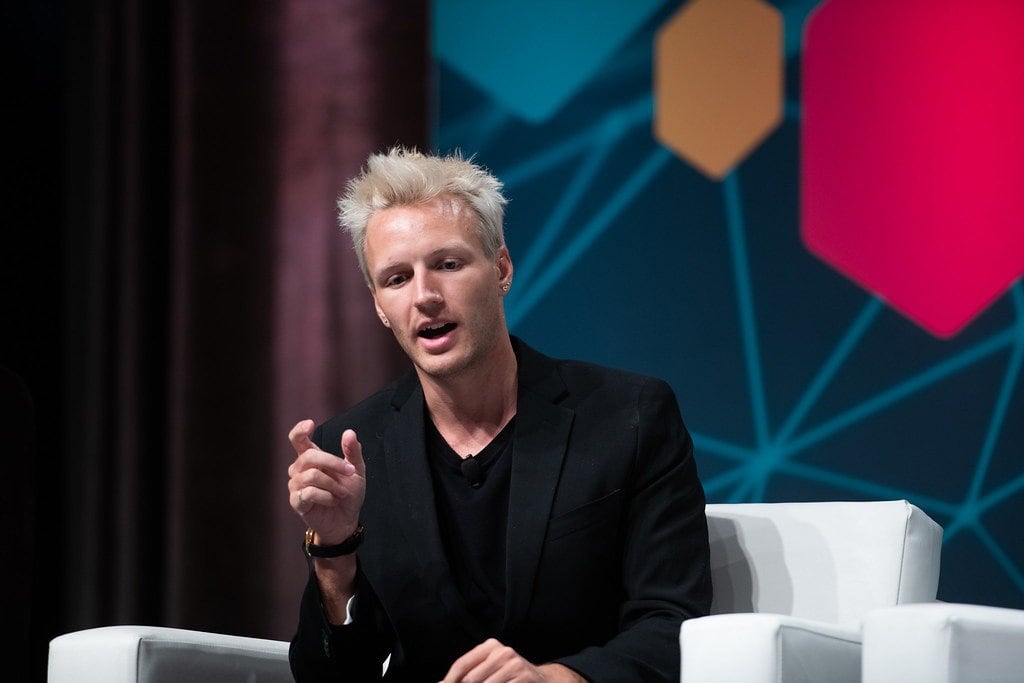 photo source: Flickr
American businessman Olaf Carlson-Wee is the CEO of the cryptocurrency firm Polychain Capital, which he established in 2016. He joined the crypto trading Coinbase in 2013 as the first business employee after receiving his degree from Vassar College in 2012. He received three years' worth of pay in bitcoin.
In 2016, he quit Coinbase and started the cryptocurrency investing company Polychain Capital.
Venture capital companies Union Square Ventures, Founders Fund, and Sequoia Capital made investments in the company. In April 2021, the company oversaw $4 billion in assets. Polychain stated having $1 billion in assets in 2017, however, when the value of its holdings decreased, the total plummeted to $592 million at the end of 2018.
Did You Know?
Olaf Carlson-Wee was Coinbase's first worker. In 2018, Carlson-Wee was included on the Forbes 30 Under 30 list.
---
7. Charlie Shrem (November 25, 1989 – present)
Current Age (as of March 2023): 33 years, 3 months, 7 days
Net Worth: $40 million
Occupation: Entrepreneur
Country: United States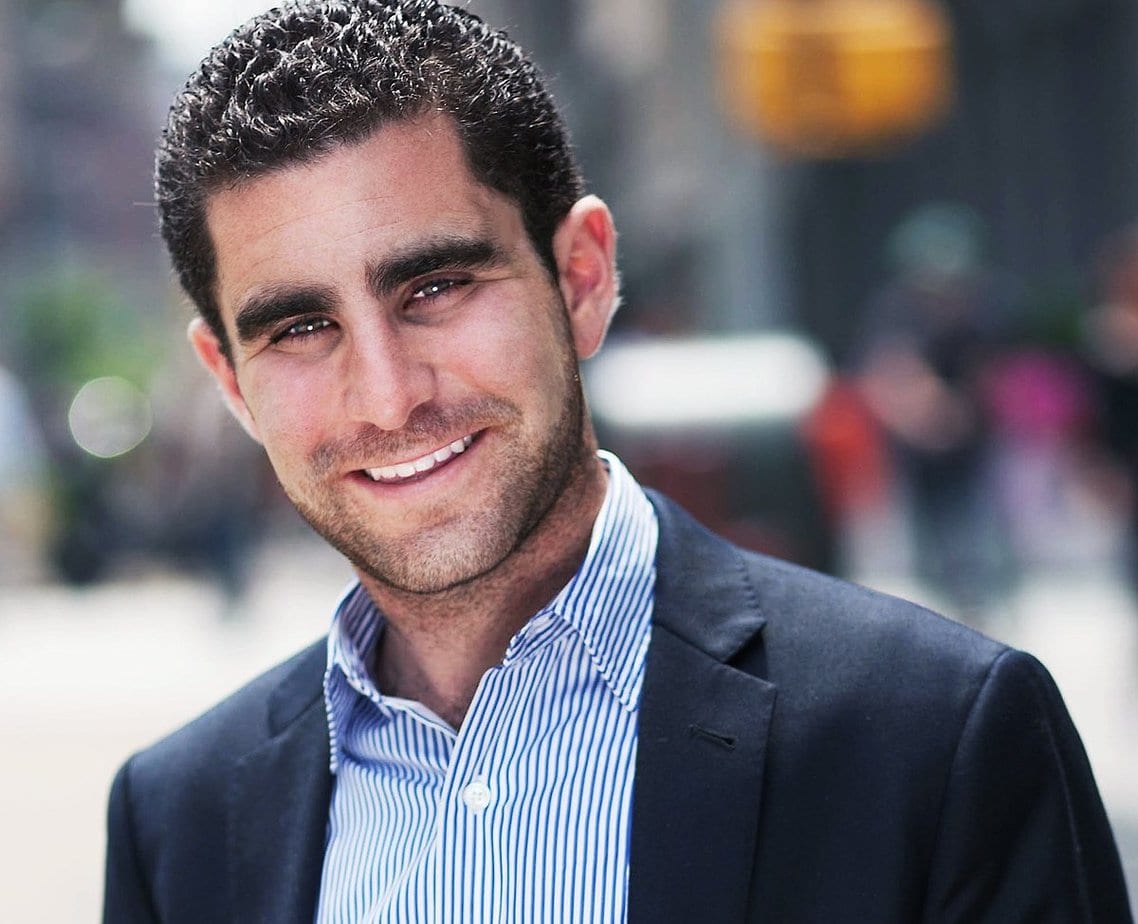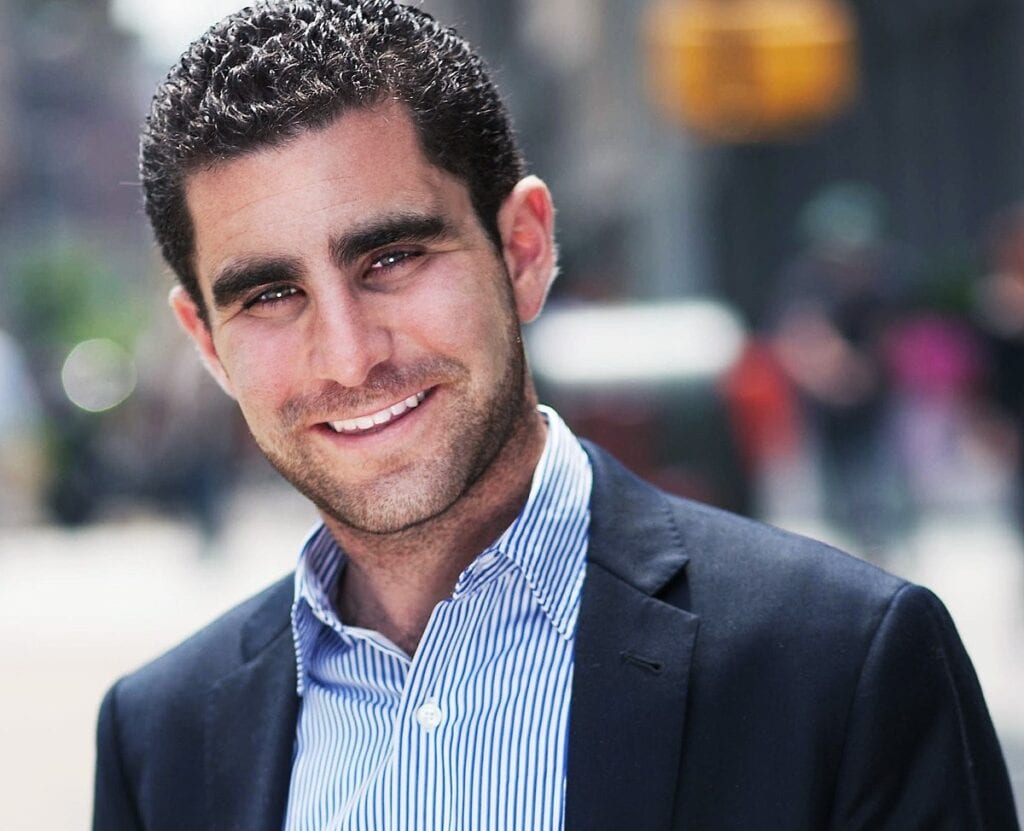 photo source: Wikipedia
As an American entrepreneur and proponent of bitcoin, Charles Shrem was reared by a Jewish family in Brooklyn, New York, where he was born and raised. He was a founding member of the Bitcoin Foundation and co-founded the now-defunct startup business BitInstant. Shrem was detained at JFK Airport on January 26, 2014, after departing from an e-commerce event.
Shrem and Robert Faiella, according to the prosecution, planned to launder $1 million worth of bitcoins to enable Silk Road customers to make unlawful transactions in the shadows. He was given a two-year prison term in 2014 for encouraging the operation of an illegal money-transfer activity connected to the Silk Road bazaar. 2016 saw his release from jail.
Did You Know?
In 2017, Charlie Shrem co-founded cryptocurrency adviser CryptoIQ and joined Jaxx as its chief operating officer.
---
6. Yifu Guo (1990 – present)
Current Age (as of March 2023): c.32/33 years old
Net Worth: Approximately $5 million
Occupation: Investor, orator
Country: United States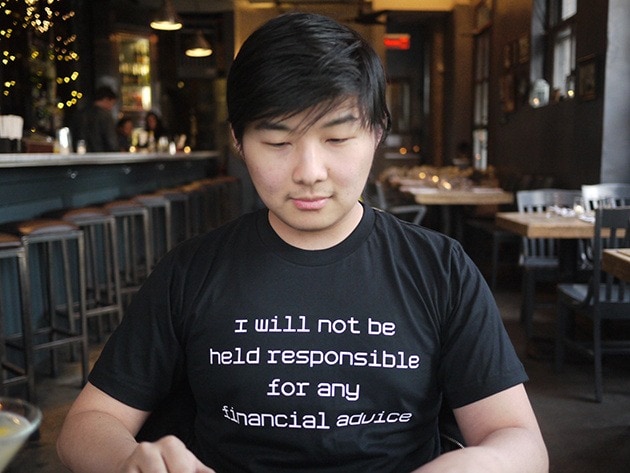 photo source: VICE
Like Vitalik Buterin, Yifu Guo also built his money via innovation in the cryptocurrency industry and investing in it. The first Bitcoin mining machine was the ASIC-based bitcoin miner, which he designed. He then established the Avalon firm in 2012, through which he sold his miners.
Initially costing a few hundred dollars each, his gadgets skyrocketed over the most recent bull market. Like many of his contemporaries, Guo avoids divulging too much about his personal life. He started using Bitcoin, though, around 2011, and at that point, his value was at least $5 million.
Did You Know?
Yifu invented an Android-powered tablet to address the lack of hardware development in mining bitcoins.
---
5. Jeremy Gardner (January 20, 1992 – present)
Current Age (as of March 2023): 31 years, 1 month, 13 days
Net Worth: $300 million
Occupation: Entrepreneur, investor, philanthropist
Country: United States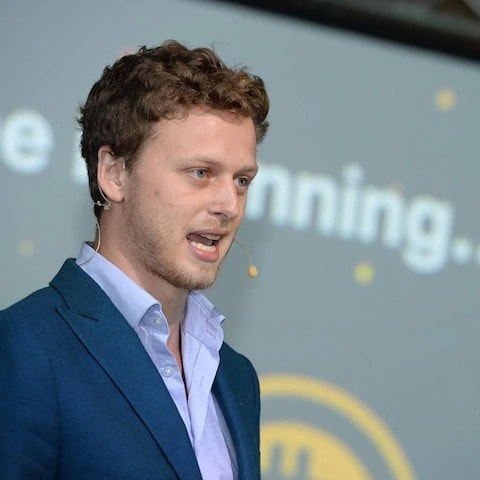 photo source: The Telegraph
Jeremy Gardner is renowned for what he does in the cryptocurrency and blockchain industries rather than how much money he makes. The general public refers to him as a youthful "Bitcoin millionaire." American bitcoin entrepreneur Jeremy Gardner is headquartered in San Francisco. He resides at the Crypto Castle and is well-known in various blockchain-related fields.
But most people don't normally think about education when they hear blockchain. The Blockchain Education Network is the place to go if you've ever wondered where many blockchain firms originated. Through schools and colleges, Gardner has disseminated information.
Did You Know?
Jeremy Gardner created the 501(c)3 organization The Blockchain Education Network (College Cryptocurrency Network).
---
4. Nader Al-Nadji (1993 – present)
Current Age (as of March 2023): c.29/30 years old
Net Worth: $50 million
Occupation: Investor, entrepreneur
Country: United States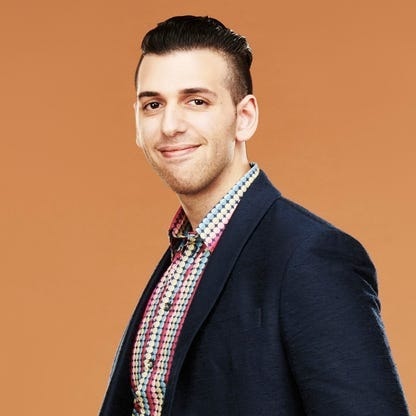 photo source: Forbes
Formerly known as "Diamondhands" and the inventor of the contentious social media network BitClout, Nader Al-Naji, has verified his identity and provided some insight into the ideas that led to the company's haphazard launch. A blockchain called DeSo, which has already received $200 million in funding from companies like Andreessen Horowitz, Coinbase Ventures, Sequoia, and others, was also unveiled by him.
The website BitClout is attempting to integrate social media with blockchain technology. Every user has a "creator coin" that other users can invest in. The reasoning behind this statement is that more people will desire your money if they value your content higher. A native cryptocurrency powers the platform's blockchain called $CLOUT.
Did You Know?
A 29-year-old Princeton graduate Nader Al-Naji also raised $133 million for Basis, a cryptocurrency firm, and gave it all back.
---
3. Kingsley Advani (October 1993 – present)
Current Age (as of March 2023): 29 years old
Net Worth: $5 Million
Occupation: Founder and CEO of Allocations
Country: United Kingdom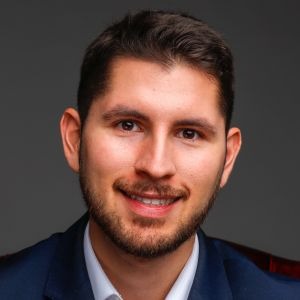 photo source: Entrepreneur
Considered one of our generation's youngest millionaires and investors in bitcoin, Kingsley Advani made his first cryptocurrency investment of $34,000 at the age of 24 and became a billionaire in Bitcoin. His investment increased to seven figures within six months, enabling him to leave his day job at a software firm and work as an advisor worldwide.
He has made most of his investments in education, a topic he is enthusiastic about. Advani takes blockchains seriously and avoids excessive partying in favor of meditation and cryptocurrency studies. Thanks to his perseverance and concentration, he has accumulated a net worth of more than $5 million.
Did You Know?
Apart from being the Founder and CEO of Allocations, he also serves as the Chairman of Allocations Angels, enabling early-stage investors worldwide by creating a closed-door network that discovers, assesses, and invests in ventures together.
---
2. Erik Finman (October 26, 1998 – present)
Current Age (as of March 2023): 24 years, 4 months, 7 days
Net Worth: Approximately $15 million
Occupation: Entrepreneur, investor
Country: Unites States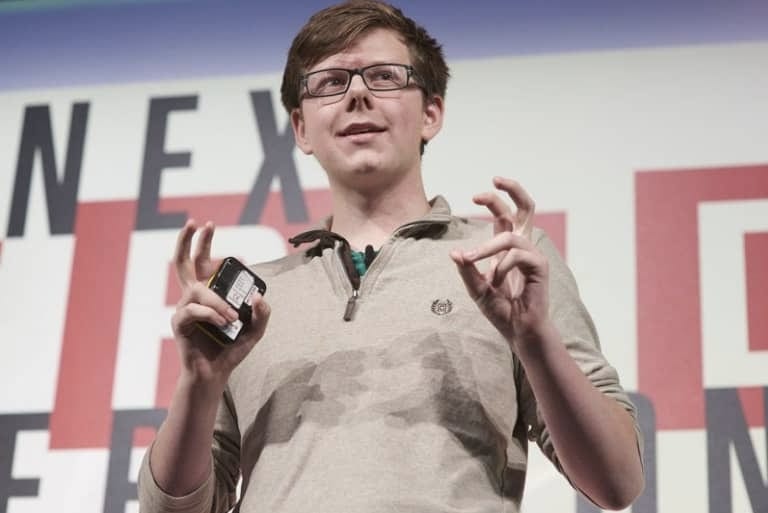 photo source: CNBC
Erik Finman did not grow up in the conventional way of a college-bound American teenager. At 12, Finman negotiated with his parents in May 2011 to be allowed to forgo college to pursue an unconventional education, provided he could make money investing. He had to make an outstanding $1 million out of the $1,000 his grandma handed him.
Finman worked tirelessly to achieve his aim and was successful, buying around $1,000 worth of Bitcoin when it was just $12 per coin and several other virtual currencies, such as Ether, Ethereum's native token. Finman may legitimately claim to have been in the crypto game longer than almost anybody else, even though his success with Bitcoin does not necessarily make him an experienced investor.
Did You Know?
At the age of 18, Finman became a self-made millionaire after achieving his aims.
---
1. Eddy Zillan (August 11, 1999 – present)
Current Age (as of March 2023): 23 years, 6 months, 22 days
Net Worth: Approximately over $1 million
Occupation: Investor, Consultant
Country: Unites States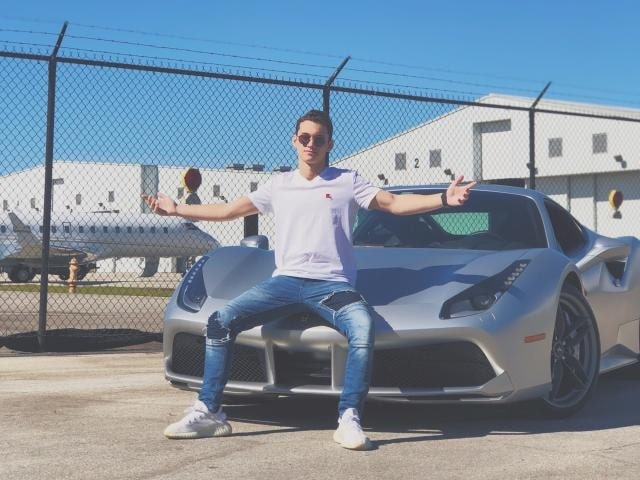 photo source: Yahoo Finance
Seven years ago, Eddy Zillan began trading cryptocurrencies and is the youngest bitcoin millionaire. When he started, he was too young to register an account on the trading website Coinbase since it required its customers to be at least 18 years old. At the time, he was 15 years old.
Zillan skimmed over the terms of service on the website, made an account on Coinbase and another trading website called Kraken, and carefully bought $100 worth of the cryptocurrency ether.
He enjoys attending auto events and intends to go to dental school to become an orthodontist once he finishes. He resembles most pupils his age in many respects, except that he has made a fortune trading cryptocurrency. Zillan has transformed roughly $12,000 US into more than $500,000 over the course of about three years. It all began with presents he received when he was 13 years old.
Did You Know?
Apart from Bitcoin, he also invests in other cryptocurrencies, including Ethereum.
OTHER POSTS YOU MAY BE INTERESTED IN