Apart from its rich cultural heritage, India is renowned for its dense population. It is the second-most-populous nation after China and the seventh-largest country globally, and is known for its immense Gross Domestic Product (GDP) growth.
As of 2020, India's GDP was $2.94 trillion, overtaking giants like France and the UK to become the fifth-largest economy globally. According to experts, that was a 700% jump from its struggling position in 1995.
In about 10-15 years, India is expected to have a place among the top three economic giants in the world. This is more than just a possibility, given the wild increase in the number of self-made billionaires in India. Join us today as we explore the youngest ones in the country.
8. Vijay Shekar Sharma
Age: 43
Born: 7 June 1978
Net Worth: $1.3 Billion
Company: Paytm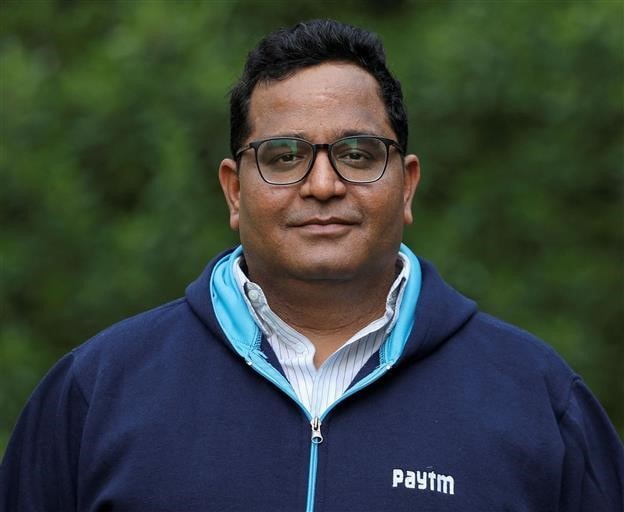 photo source: tribuneindia.com
Vijay Shekar Sharma seems to have been cut out for business success. Nonetheless, he came from a humble background, from a family who had no business experience.
Although Vijay excelled in school, he decided to venture into business during his 3rd year in college. This move was a risk for him in those days, since most believed that studying hard would prove the easiest route to success in India.
Notably, Vijay made his first $1 million in 1997 after selling indiasite.net to the U.S. Lotus Interworks. The entrepreneur was only 19 years old at the time. Takhar, Vijay's college friend, helped him create the website.
After this venture, Vijay registered One97 Communications, where people could access ringtones, jokes, cricket scores, and exam results. The venture proved so successful that it helped him register Paytm, another equally successful business that received $300 million in subsidies from Berkshire Hathaway Warren Buffet in 2018.
Did You Know?
Vijay's English was so poor that he often felt intimidated during his early college career.
---
7. Nithin Kamath
Age: 42
Born: 5 October 1979
Net Worth: $1.5 Billion
Company: Zerodha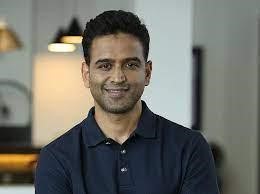 photo source: business-standard.com
Nithin Kamath was born in the Shimoga district, Karnataka state. He is an engineer by profession, having graduated in 2001 from Bangalore Institute of Technology in the Bengaluru district. Nithin runs Zerodha, one of the largest brokerage firms in India.
By his 17th birthday, Nithin was already trading. His passion for the industry would lead him to borrow money for trading in 2000. Unfortunately, he blew off his account and ran into a loss. He worked at a call center for four years while trading on the side in order to make up for the debt.
His breakthrough came in 2004, when a pensioner who'd returned home from the U.S. asked Nithin to manage his portfolio. Even without a college degree, Nithin took up the challenge, and the rest is history.
Did You Know?
Nithin Kamath is a guitarist, and also enjoys playing basketball whenever he's free.
---
6. Sanchin Bansal
Age: 41
Born: 5 August 1981
Net Worth: $1.3 Billion
Company: Flipkart and Navi Group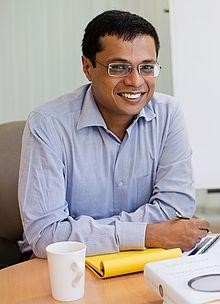 photo source: Wikipedia.org
Sanchin Bansal was born in the Chandigarh district in India. His mother was a homemaker, and his father was a businessman and one of Sanchin's sources of inspiration to venture into business. The young tycoon holds a degree in computer engineering, and graduated from IIT (Indian Institute of Technology) in 2005.
Like most self-made billionaires, Sanchin started low and worked his way up the success ladder. He had a brief stint in the employment space, and worked at Techspan and Amazon Web Services in 2006. He resigned in order to focus on his own business pursuits.
Sanchin's first business was an online bookstore (Flipkart), which he founded with his friend, Binny Bansal. The duo operated from their apartment in Bangalore, India. Flipkart would grow to become one of the largest e-commerce platforms in India.
In 2018, Sanchin made headlines after signing a non-complete clause with Walmart. He made a hefty $16 billion from the deal, and then exited to focus on other interests.
Did You Know?
The Walmart-Flipkart deal is the world's largest acquisition involving an Internet firm.
---
5. Divyank Turakhia
Age: 40
Born: 29 January 1982
Net Worth: $1.76 Billion
Company: Media.net and Directi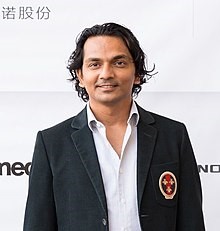 photo source: en.wikipedia.org
Divyank Turakhia is a tech-savvy businessman. His interest in IoT began when he was only eight years old, when he enrolled in coding lessons. Those classes formed the basis of Divyank's career in computer programming, as well as his interest in business. In fact, Divyank often dabbled in computer projects, which he sold for hefty amounts.
Divyank was born in Maharashtra, Mumbai, and attended school at Arya Vidya Mandir. He proceeded to enroll at the University of Mumbai for his undergrad in B. Com.
Aside from receiving many international awards, Divyank also made headlines when he sold Media.net to a Chinese Consortium. The deal earned him $900 million, and was ranked the 3rd largest ad tech deal in the world.
Did You Know?
Divyank shares a lot in common with his elder brother, Bhavin. They not only share a unique coding intellect, but they also both enjoy snowboarding.
---
4. Deepender Goyal
Age: 39
Born: 26 January 1983
Net Worth: $0. 65 Billion
Company: Zomato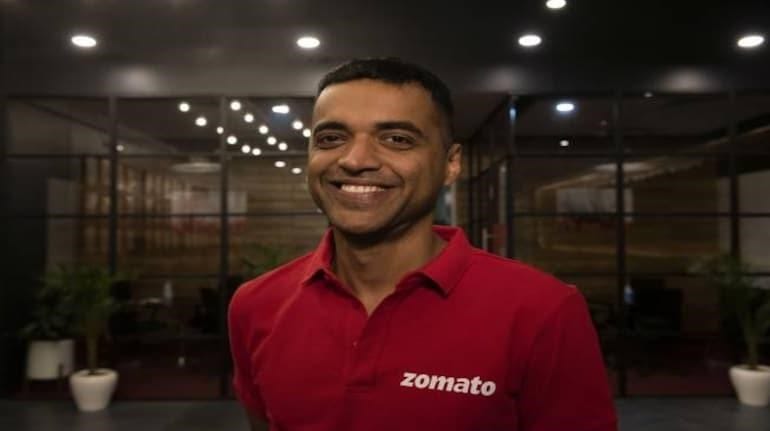 photo source: Moneycontrol.com
Deepender Goyal hails from a humble, Indian middle-class family. Both his mother and his father were schoolteachers.
Despite his family having an academic background, Goyal wasn't always an A+ student in school. Nonetheless, he went on to obtain a degree in Mathematics and Computing from IIT.
While Goyal was working with Bain & Company in 2008, he noticed his workmates really struggled to get menu cards. The demand inspired him to take a deep dive into business, and he registered Foodiebay as a solution to this issue.
Goyal couldn't have anticipated how miserably his startup would fail, so when it crashed and burned, he was forced to take a break from the world of business. He would later make a comeback and found the now-famous Zomato, which became so successful that it helped him acquire Seattle-founded Urbanspoon.
Goyal has also invested in other startups, including Terra, HyperTrack, SquadStack, and Bira 91.
Did You Know?
Although employee salaries have been reinstated, at least 75% of the total workforce at Zomato opted for pay cuts. Meanwhile, 13% were laid off during the worst of the COVID-19 pandemic.
---
3. Bhavish Aggarwal
Age: 37
Born: 28 August 1985
Net Worth: $0.5 Billion
Company: Ola Cabs and Ola Electric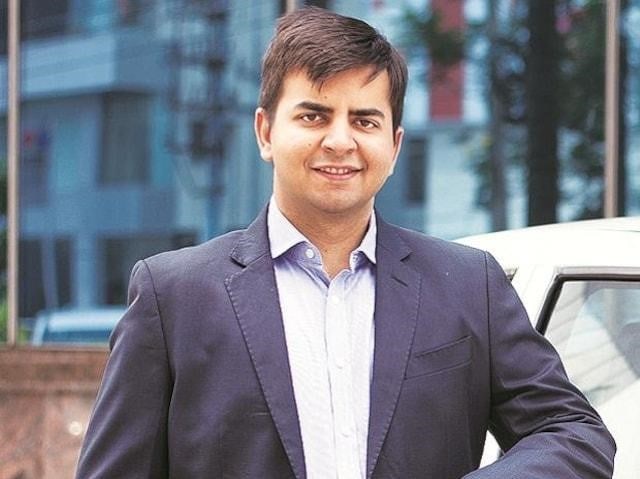 photo source: thefamouspeople.com
Bhavish Aggarwal was born to doctor parents in Ludhiana, Punjab. Even with his privileged family background, ambitious Bhavish struggled to find a footing in business. He and fellow IIT (India Institute of Technology) alum, Ankit Bhati, relied on their shoestring savings to start and run their first venture, Ola Cabs, in 2010.
Bhavish established a car rental service with the hopes of offering exceptional customer service. The idea was sparked by a weekend journey by bus that Bhavish and his friends experienced, after their cab driver demanded more money during their trip to Bandipur.
Bhavish and Bhati offered world-class transportation services with their business, and by 2012, they were receiving numerous bookings. Even without a substantial background in business, the partners received financial backing from various companies, including Tiger Global Management, Snapdeal, and others.
Did You Know?
Ritesh dropped out of college at the age of 17 to follow his dream of becoming a businessman.
---
2. Ankit Bhati
Age: 35
Born: 1987
Net Worth: $0.62 Billion
Company: Ola and Amnic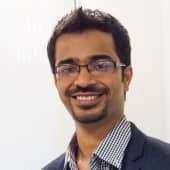 photo source: crunchbase.com
Making it to the billionaire club in your 30s is no mean feat. In fact, Ankit Bhati was already on the list of India's super-rich entrepreneurs by the time he was 28!
Ankit developed an interest in business while still technically a novice. He would spend countless hours at the computer center, building websites and making money from his skill. Building on this interest in computers, the center made young Ankit an admin.
Shortly after graduating from the India Institute of Technology (IIT) in 2010, Ankit founded Ola Cabs alongside Bhavish Aggarwal, with whom he'd later experience a falling out. The self-made billionaire has also made notable contributions to different startups, such as QED42, Wilcom, and Make Sense.
Did You Know?
Ankit is an introvert and keeps a low profile. You'll rarely see him at events and product launches. He spends most of his time coding.
---
1. Ritesh Agarwal
Age: 29
Born: 16 November 1993
Net Worth: $1.1 Billion
Company: OYO Rooms
photo source: Economictimes.indiatimes.com
Ritesh Agarwal is the youngest billionaire in India. He obtained his business skills from his family, who ran a small shop in Rayagamda city.
Ritesh's first attempt at business was selling SIM cards. He was only 13 years old at the time. When he was 19, Ritesh dropped out of college and founded Oyo Rooms (Oyo Hotels and Rooms), a renowned multinational Online Travel Agency. The business was launched in 2012.
The true origins of OYO begin with an earlier company that Ritesh developed called Oravel Stays – a budget accommodation portal that received a grant of $100,000 after winning the 2013 Thiel Fellowship program. This grant was enough to take the young professional's business to another level, leading to the creation of OYO rooms.
Did You Know?
Ritesh Agarwal is not only one of the youngest billionaires in India but also the second youngest self-made billionaire in the world.