Wyatt Earp and his band of brothers were lawmen, saloon-keepers, and pioneers. The Earp siblings are dipped in American legend as icons of a hyper-Americana, gun-toting, swash-buckling (without the swords), and justice-seeking law enforcement.
Wyatt's reputation is as the Old West's toughest gunman, not just unafraid of a challenge, but some might say actively seeking. Men like Wyatt and his family loved the thrill of the chase.
As years go by, the legend spreads like wildfire. It accumulates new details and factoids that sensationalize, add, amend, and embellish their story. Much of that is thanks to films, television shows, and biographies honoring the lives of who we want to imagine as fearless warriors of the west.
Understanding what's truth and what isn't will continue to mystify us as legend grows like a raging fire, but what is mystery, if not the secret ingredient that makes these stories so wonderful? So let's take a shot at peeling back the curtains while we rank the Earp siblings from oldest to youngest!
10. Newton Earp (October 7, 1837 – December 18, 1928)
Age: 91
Born: Ohio County, Kentucky
Occupation: Pioneer
Children: 5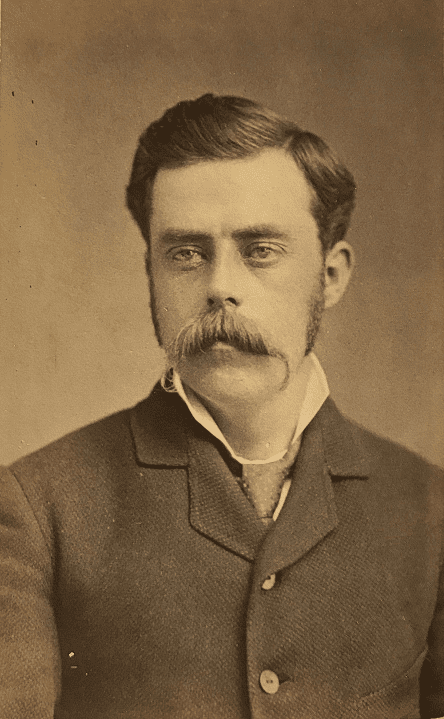 photo source: Pinterest
Newton Jasper Earp was the eldest Earp sibling and son of Nicholas Porter Earp and Abigail Storm. Originally an American pioneer of the late 1800s, Newton earned his stripes as a part of the 4th Iowa Cavalry in the Union Army during the Civil War. He left the army as a corporal in 1865.
Six years later, he escaped to Kansas to farm and worked as a pioneer settler after a brief stint working on his father's farm in Missouri. In Garden City, he became the marshal and later migrated to places like Wyoming and Nevada, living a quiet life, unlike a few of his other battle-hungry brothers.
Did You Know?
Newton married Nancy Adam in Marion County, Missouri, on September 12, 1865. They joined the Earp family in California, where Newton worked as a saloon manager.
---
9. Mariah Ann Earp (February 12, 1839 – December 13, 1839)
Age: 0
Born: Kentucky
Occupation: N/A
Children: 0
Mariah Earp sadly passed away before she could reach her first birthday.
She was a half-sister of Wyatt Earp.
Did You Know?
Mariah was Nicholas and Abigail's daughter.
---
8. James Earp (June 28, 1841 – January 25, 1926)
Age: 84
Born: Hartford, Kentucky
Occupation: Saloon-keeper
Children: 0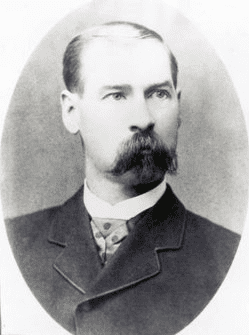 photo source: Wikimedia Commons
James Earp was different from his gun-slinging lawmen brothers. James worked as a saloon-keeper after his sting in the Union Army at the beginning of the Civil War. He was part of Company F, 17th Illinois Infantry, in May 1861.
Like most of his siblings, he bounced around from town to town regularly. After finding love with a prostitute named Nellie Ketchum, whom he married in 1873, he settled in Kansas and became a deputy marshal in Dodge City. Preferring a more stable life that didn't put him in imminent danger, he and his wife worked in Missouri, Arkansas, and Texas, taking jobs in saloons and as a wagon driver.
Did You Know?
James settled in California in 1890, where he would stay for the remainder of his days. He passed from natural causes and is interred at the Mountain View Cemetery.
---
7. Virgil Earp (July 18, 1843 – October 19, 1905)
Age: 62
Born: Hartford, Kentucky
Occupation: U.S Marshal
Children: 1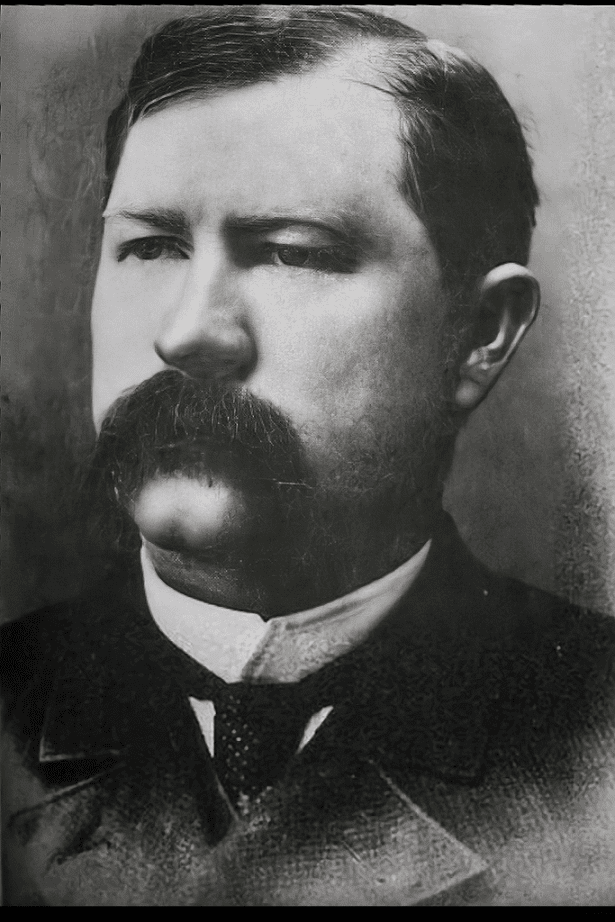 photo source: Wikimedia Commons
Virgil Earp was a man unafraid of a little confrontation. If he was, he did a good job of hiding it when he led his younger brothers Wyatt and Morgan into a brawl with a group of outlaw cowboys in what is famously known as the Gunfight at the O.K Corral.
On October 26, 1881, he and his two brothers, with help from a gambler, dentist, and gunfighter (what a trifecta!) Doc Holliday, they killed brothers Tom and Frank McLaury, as well as Billy Clanton.
Their triumphant victory was short-lived and came with dire consequences. Two months later, friends of the outlaws ambushed Virgil, shot him in the back, shattered his left arm, and left him permanently disabled. In March 1882, Morgan met his end after being assassinated.
Did You Know?
Virgil died on October 19, 1905, after a 6-month-long struggle with pneumonia. He had one daughter, Nellie.
---
6. Martha Earp (September 25, 1845 – May 26, 1856)
Age: 10
Born: Warren, Illinois
Occupation: N/A
Children: 0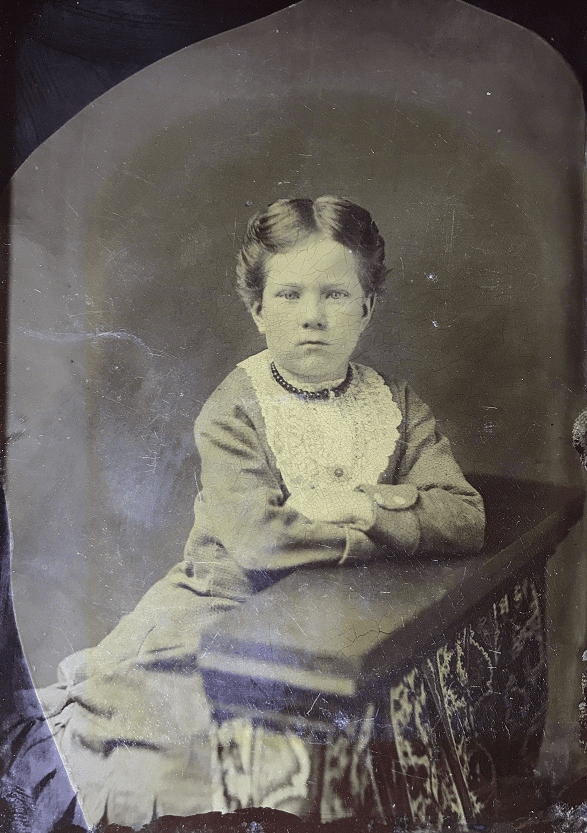 photo source: Pinterest
Martha Earp was the daughter of Judge Nicholas Earp and mother, Virginia Cooksey.
She died at 10-years-old.
Did You Know?
Martha lived in Lake Prairie Township in Iowa.
---
5. Wyatt Earp (March 19, 1848 – January 13, 1929)
Age: 80
Born: Monmouth, Illinois
Occupation: Lawman, Gambler
Children: 0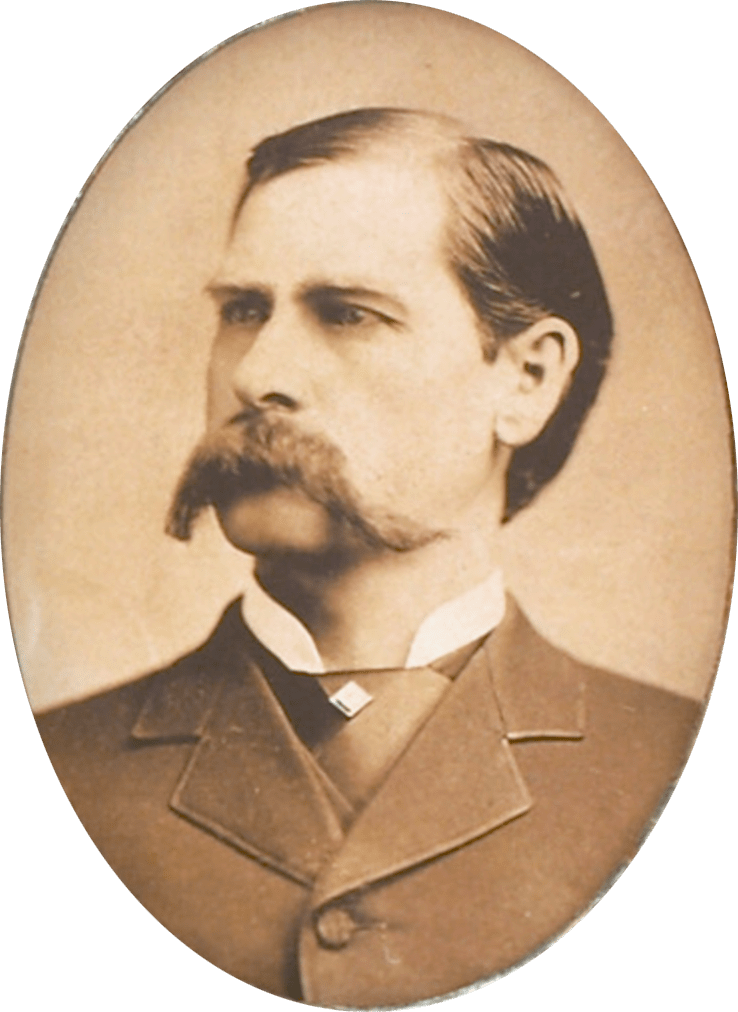 photo source: Wikimedia Commons
Wyatt Earp is the most recognizable face of the Earp family. He was known as a lawman, gambler, and boxing referee, exemplifying the pinnacle of American grit, inspiring practically every Hollywood western in some way. He participated in the notorious O.K. Corral gunfight, which took out three of the Cochise County Cowboys. All in a day's work!
Wyatt had several wives, but while in San Francisco, he reunited with Josephine Marcus (1882). They remained married until he died in 1929. After his death, he became the subject of a 1931 biography titled Wyatt Earp: Frontier Marshal (written by Stuart N. Lake). It became a bestseller and is the book that sparked the fire that would turn an officer into a fabled legend.
Did You Know?
While living in Los Angeles, Earp offered his expertise as an unpaid film consultant on silent cowboy movies.
---
4. Morgan Earp (April 24, 1851 – March 18, 1882)
Age: 30
Born: Pella, Iowa
Occupation: Lawman
Children: 0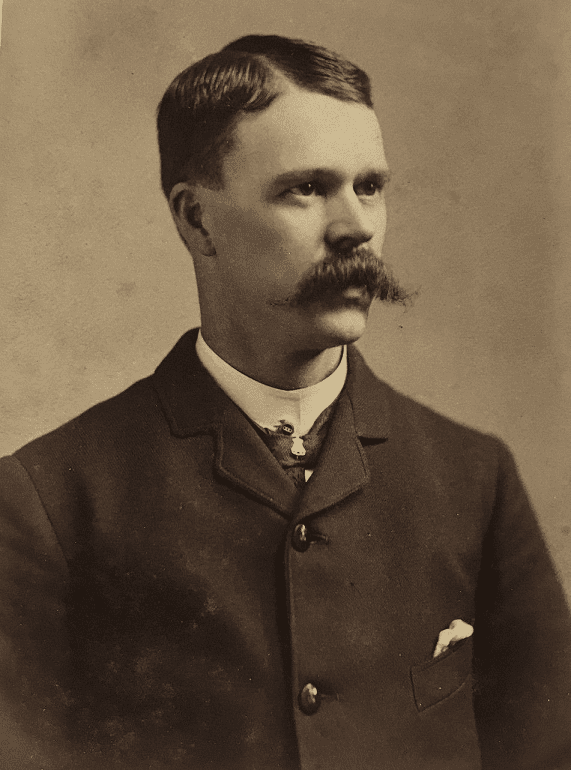 photo source: Pinterest
Morgan Earp's claim to fame is as one of the three Earp brothers at the O.K. Corral gunfight, alongside Virgil and Wyatt. He served as Tombstone, Arizona's Special Policeman. The reason for the shootout was repeated death threats made by the Cowboys, who were frustrated with disruption in their business.
Morgan had been playing billiards and was shot through the window of a door when he was assassinated. The suspects were let go on lack of evidence and legal technicalities. With Wyatt deciding that the law couldn't be depended on, he added another chapter to his legend by forming a vigilante posse on a vendetta mission to avenge his brother's death by killing the men responsible.
Did You Know?
Morgan married Louisa Alice Houston in the 1870s, living in Montana before joining his brothers in Tombstone.
---
3. Warren Earp (March 9, 1855 – July 6, 1900)
Age: 45
Born: Pella, Iowa
Occupation: Frontiersman, Lawman
Children: 0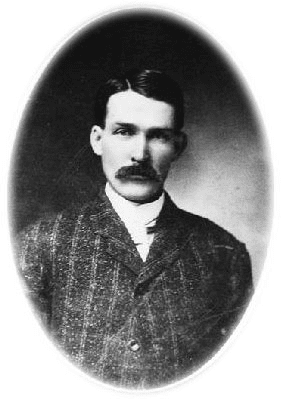 photo source: Wikimedia Commons
Warren Earp was the youngest of the Earp brotherly ensemble. When his brother Morgan was ambushed and assassinated, he happened to be in town and quickly joined the hunt for the men who Wyatt believed to be responsible.
Too young to join the Union Army and fight in the Civil War, he had to wait to join his brothers in Arizona in 1880, working part-time as a deputy under Virgil, tasked with collecting taxes and performing guard duty.
After the vendetta ride, Warren came to Arizona and worked as a mail delivery man. He was also known for having quite a temper. One severe enough that Virgil feared it might get him killed one day.
Did You Know?
Virgil's fears were confirmed. On July 6, 1900, Warren argued with John Boyett, resulting in a gunfight, to which Warren only brought a knife. Drunk with pride and misplaced confidence, he pursued Boyett, forcing him to retaliate out of fear for his life. No charges were made against him.
---
2. Virginia Earp (February 28, 1858 – October 26, 1861)
Age: 3
Born: Marion County, Iowa
Occupation: N/A
Children: 0
Virginia Earp was the second youngest sibling in the Earp family.
She's the daughter of Nicholas and Virginia.
Did You Know?
Virginia is buried in Pella Cemetery in Davis County, Iowa.
---
1. Adelia Earp (June 16, 1861 – January 16, 1941)
Age: 79
Born: Marion County, Iowa
Occupation: N/A
Children: 8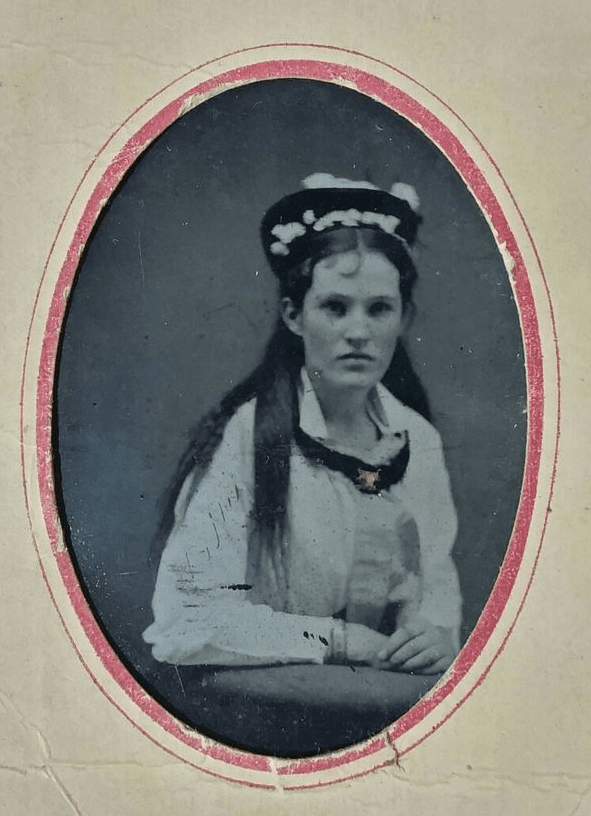 photo source: Pinterest
Adelia Douglas Earp was the youngest of the Earp siblings at 79-years-old!
Adelia married William Thomas Edwards on April 12, 1877. They had eight children together before Thomas passed in 1919.
Did You Know?
Adelia is buried in Mountain View Cemetery in San Bernardino, California.
OTHER POSTS YOU MAY BE INTERESTED IN