Will Smith has been the most box-office movie star spanning the last two decades. It wasn't until recently that title was taken by names like Dwayne Johnson and some Marvel alumni like Robert Downey Jr. The fact remains — Will is a fixture in popular culture and entertainment thanks to timeless portrayals as the leading man in The Pursuit of Happyness, I-Robot, I Am Legend, Ali, and as "Will" in The Fresh Prince of Bel Air (1990 to 1996).
Whether Will is the cash cow or not has no relevance in the longevity and star power of a man who's endeared himself to millions of fans worldwide. They love him and will spend their hard-earned money to get a chance to see this Hollywood royalty flash his patented smile and flaunt that charisma.
Before the silver screen, Smith was part of the hip-hop duo alongside DJ Jazzy Jeff. Together, they released five studio albums and touched the Billboard Hot 100 several times with songs that defined an era. Will Smith was setting the stage early for a successful career in music.
In 2022, he's been subject to public scrutiny thanks to an incident on the Oscars stage in addition to the reveal of his and his wife's dirty laundry. It's made us realize that the only thing capable of eclipsing this star is the man himself.
A career resume the likes of his isn't possible without the right support system. That's why we wanted to take a deeper look into Will and the siblings who play a role in keeping him grounded in the wake of the success, the drama, turmoil, and all the highs and lows they share. Join us while we rank the Smith siblings from oldest to youngest!
4. Pam Smith (1963 – Present)
Age (as of May 31, 2022): 59
Born: Philadelphia, Pennsylvania
Occupation: N/A
Achievement: N/A
Pam Smith is the oldest amongst the Smith siblings at 58-years-old.
Information on Pam's life is scarce, but we know that her little brother Will does stay close with the family.
Did You Know?
Pamela was born to Willard Christopher Sr. and Caroline Bright.
---
3. Will Smith (September 25, 1968 – Present)
Age (as of May 31, 2022): 53
Born: Philadelphia, Pennsylvania
Occupation: Actor, Rapper, Producer
Achievement: Academy Award Winner (King Richard)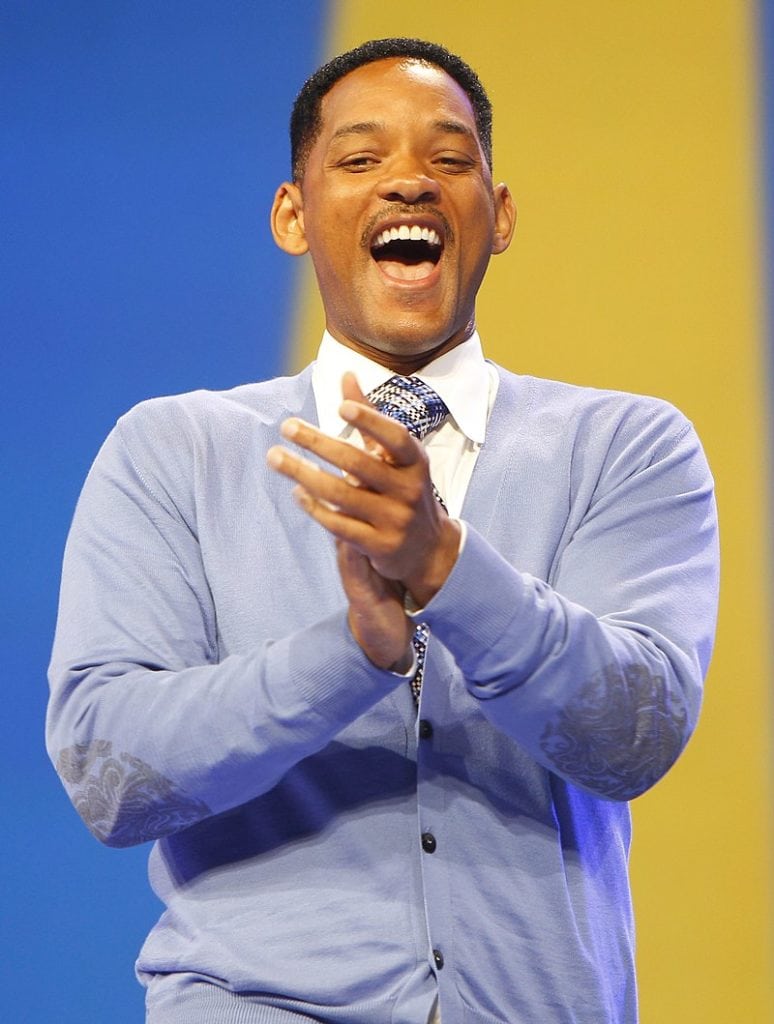 photo source: commons.wikimedia.org
Will Smith is the Fresh Prince of Bel Air, but he's better described as the Prince of Philadelphia. The actor, rapper, and producer wears many hats. Smith also holds the important distinction as one of the only African-Americans nominated for the four major American entertainment awards.
These consist of the Emmy, Tony, Academy, and Grammy, usually referred to as the EGOT. It's well deserved for a man who dedicates his life to his craft.
Smith burst onto the scene as the second half of the hip hop combo between him and DJ Jazzy Jeff. They were topping charts and rubbing shoulders with the greats on stage for an entire decade (1984 – 1994)!
Three years later, fans had questions about whether Will had the gravity to carry on as a solo act. His solo albums Big Willie Style (one of the best-selling rap albums ever), Willenium, Born to Reign, and Lost and Found were the answer.
Some of those names are hilarious, but the music wasn't. These albums contained number one singles we all know and love, like "Gettin' Jiggy wit it" and "Wild Wild West."
The collaboration between him and DJ Jazzy Jeff made them the first rap act to win a Grammy Award and an MTV Video Music Award for Best Rap Video for "Parents Just Don't Understand," – a sentiment we've all related to at one point.
Will Smith has a television and film career that speaks for itself. As of 2022, his films have grossed over $9.3 billion worldwide, cementing him as a true Hollywood superstar in every sense of the word.
With his ability to sculpt himself into a larger-than-life action hero in Hancock, or as the smooth relationship coach in Hitch, or the dramatic lead in Seven Pounds, Smith joins the company of living legends like Tom Hanks, Tom Cruise, Nicole Kidman, and the list goes on.
Up until a few months ago, you could wax poetic about how incredible Will Smith is as an entertainer, but you couldn't call him an Academy Award Winner. That all changed with his portrayal as Richard Williams in the biographical sports drama King Richard, documenting the life and legacy of the father of two of the greatest, most recognizable tennis players of all time – Venus and Serena.
Unfortunately, a night that should have been for celebration and the collective embrace from his friends and family was overshadowed by a moment that will go down in Oscars infamy, known as "the slap." We've seen it, replayed it, and discussed it ad nauseam, so we'll spare you the scandalous details, but it resulted in a 10-year ban from appearing at the Academy Awards.
Did You Know?
Will is married to Jada Pinkett Smith. Their relationship and unconventional practices have also come under fire from fans and critics who disapprove of their more open style of romantic relationships.
The two have sat down in a candid interview to discuss "entanglements" and other missteps in their relationship. The two have joked about their marriage as a "bad marriage for life," a reference to Smith's movie, Bad Boys for Life.
---
2. Ellen Smith (1971 – Present)
Age (as of May 31, 2022): 51
Born: Philadelphia, Pennsylvania
Occupation: N/A
Achievement: N/A
Ellen Smith has a twin brother, but information detailing who entered the world first is unknown. Therefore we have no choice but to leave it to the imagination as to who the true youngest is between Ellen and her twin brother Harry!
Ellen is the daughter of Caroline Bright and Willard Carroll Smith Sr.
Did You Know?
Will Smith maintains a close relationship with Ellen.
---
1. Harry Smith (1971 – Present)
Age (as of May 31, 2022): 51
Born: Philadelphia, Pennsylvania
Occupation: Businessman
Achievement: CEO of Smith Global Management
Harry Smith is the youngest of the Smith siblings at 51-years-old!
Harry followed in the footsteps of his star-studded younger brother and pursued his own avenue on the business end of the entertainment industry. He and Will were behind the production of several successful films like Stockholm, starring Ethan Hawke.
Harry posted a photo of the two on his Instagram, expressing his joy for Will after he finally took home his Oscar.
Did You Know?
Smith Global Management wasn't the first venture Harry and Will joined forces on. They were co-owners of a real estate company called Treyball Developments in the early 2000s, which has since been disbanded. Now, he manages all of Will's financials and business ventures under Treyball Entertainment.
OTHER POSTS YOU MAY BE INTERESTED IN