Warrick Dunn is an ex-NFL player who mainly played for the Tampa Bay Buccaneers and the Atlanta Falcons. Unfortunately, his teenage years have been characterized by a traumatic event.
Only two days after his eighteenth birthday, his mother was killed while working an off-duty security job. Following the tragedy, Warrick had to care for his family and raise his five siblings.
If you would like to know more about this story, keep reading. Below you will find Warrick Dunn's siblings ranked oldest to youngest.
6. Warrick Dunn (January 5, 1975 – present)
Current Age (as of January 2023): 48 years, 7 days
Birthplace: New Orleans, Louisiana, USA
Zodiac Sign: Capricorn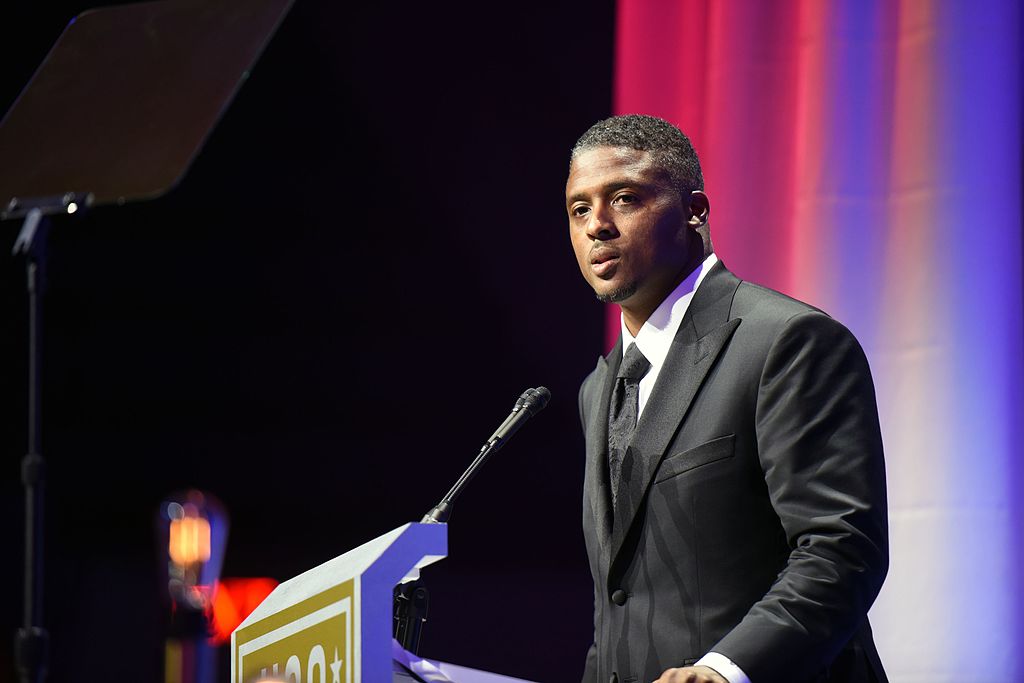 photo source: commons.wikimedia.org
Warrick Dunn is the oldest member of his family. He was born in January 1975 and is currently 47 years old.
Warrick is known for being an American former professional football player. He mainly played as a running back in the NFL for twelve seasons. He started his career joining the Florida State Seminoles. He soon distinguished himself for his talent and was drafted by the Tampa Bay Buccaneers in the 1997 NFL Draft.
Warrick earned a total of three Pro Bowl selections and, in 1997, was nominated AP NFL Offensive Rookie of the Year.
Did You Know?
Warrick published a book called Running For My Life, which talks about his mother's murder and his fight with depression.
---
5. Derrick Green (1977 – present)
Current Age (as of January 2022): c. 45/46 Years Old
Derrick Green is the second in Warrick Dunn's family.
According to records, Derrick was in shock when his mother was killed. He kept having nightmares night after night and said to people, including the police, he would have gladly shot the murder suspects himself.
Whenever people would remind him that his mother probably wouldn't have condoned that, he replied, 'Well, she's not here to tell me that, is she?'
Apart from this, unfortunately, we do not have much information about Derrick.
Did You Know?
For his last birthday, Derrick's sister, Summer, posted on her Instagram profile a photo of her brother, stating, "to know him is to love him, Happy Birthday to my brother Derrick. I was the sibling that always got him in trouble because I was the family snitch. No matter what I say or did, he is always there…….to go to war, even when I am wrong. Love you to the moon and back."
---
4. Summer Smothers (1978 – present)
Current Age (as of January 2023): c. 44/45 Years Old
View this post on Instagram
Summer is Warrick's first sister. Similarly to her older siblings, she was destroyed when her mother lost her life. Her first reaction was to ignore the media, avoiding watching tv and reading local newspapers. However, nowadays, she remembers her mother fondly and can talk sweetly about her while looking at her photos.
Summer has an active Instagram account with roughly 850 followers in which she posts her and her family's accomplishments, such as graduations and other gatherings.
Did You Know?
Summer is extremely close to her famous brother. For his 2021 birthday, she published his photo on her Instagram profile, commenting, "Our very own personal Hall of Famer, the best to ever do it. Happy Birthday to an amazing Brother, Uncle, Father, and Human being. God broke the mold when he made you. Simply the BEST! We love you to the moon and back."
---
3. Bricson Smothers (1981 – present)
Current Age (as of January 2023): c. 41/42 Years Old
Brisson is one of Warrick's brothers. He was born in 1981 and is now 41 years old. Apart from this, not much is known about him.
---
2. Travis Smothers (1982 – present)
Current Age (as of January 2023): c. 40/41 Years Old
Travis Smothers is Warrick's youngest brother. Unfortunately, he prefers to keep his life private, so we couldn't find any information about him.
---
1. Samantha Smothers (1983 – present)
Current Age (as of January 2023): c. 39/40 Years Old
Samantha Smothers is Warrick Dunn's youngest sibling, born in 1983. Unfortunately, apart from this, not much is known about her life.
OTHER POSTS YOU MAY BE INTERESTED IN