Warren Jeffs was an American religious leader who received a life sentence after being accused of child rape. He is the current President of the Fundamentalist Church of Jesus Christ of Latter-Day Saints (FLDS Church).
His father, Rulon Jeffs, also served as the President of this religious organization in 1986. He had a total of nineteen or twenty wives, the number varies according to records, and he had more than sixty kids! Warren has more than 60 siblings, however, we couldn't find all their names online.
Unfortunately, we managed to find just the credentials of seven of them.
We were also unable to find the right date of birth for some of them, as they probably decided to keep their identity private following their brother's incarceration. Nonetheless, we decided to create a list of Warren Jeffs' siblings ranked oldest to youngest. Keep reading for more info!
8. Blaine Balmforth Jeffs
Blaine Balmforth Jeff was one of Warren's brothers. Currently, there is no information available on him on the web.
---
7. Leslie Balmforth Jeffs
Leslie is a member of the Jeffs family. He is a very private person.
---
6. Ward Jeffs
Ward is one of Warren's many brothers. Similarly to his siblings, Leslie and Blaine, Ward truly values his privacy.
---
5. Warren Jeffs (December 3, 1955 – present)
Current Age (as of January 2023): 67 years, 1 month, 10 days
Birthplace: Sacramento, California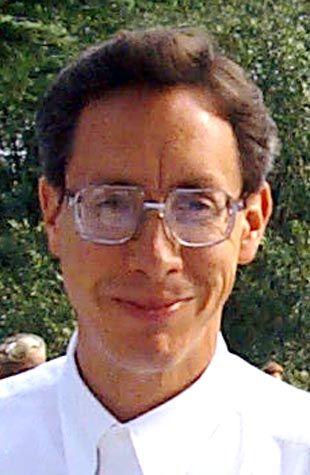 photo source: commons.wikimedia.org
Warren Jeffs came into the world in 1955 and is 67 years old. He was born more than two months prematurely in Sacramento, California.
In 2006, Warren was inserted in the FBI's Ten Most Wanted List as they suspected he had arranged illegal marriages between his adult followers and underaged girls in Utah. Arizona also charged him with eight additional counts, including incest and sexual conduct with minors.
The following year, Warren was convicted of two counts of rape as an accomplice. As a result, he was sentenced to ten years in Utah State Prison. Later, Jeffs was extradited to Texas, where he was found guilty of the sexual assault of two minors.
He was accused of having raped a 15-year-old girl and a 12-year-old, both of whom he had married. Because of this, he was sentenced to life in prison and a $10,000 fine.
---
4. Lyle Jeffs (January 17, 1960 – present)
Current Age (as of January 2023): 62 years, 11 months, 27 days
Lyle Jeffs is one of Warren's youngest siblings. He was born in 1960 to Rulon Jeffs and Marilyn Steed and is 62 years old. Together with his brother, he served as a bishop of the FLDS Church and was often referred to as Warren's 'special counselor'.
Lyle served as bishop in two states, Hildale, Utah, and Colorado City, Arizona. He was removed from his office in 2012 and sentenced to five years in prison for orchestrating a welfare fraud scheme.
The United States Department of Labor started investigating Lyel's suspected child labor violation in 2012. According to a report by CNN, the FLDS Church forced children to harvest nuts at the Southern Utah Pecan Ranch.
Soon after, judge Sam ruled that both Lyle and his brother Nephi avoided going to court despite being officially required to do so to avoid answering questions from the Labor Department investigators.
On April 20, 2015, several FLDS Church members, including Lyle, were assessed fines for alleged child labor violations for $1.96 million!
In 2016, Lyle escaped house arrest by slipping out of the FBI ankle bracelet. However, he was arrested the following year in June in South Dakota. Lyle pleaded guilty to defrauding the Supplemental Nutrition Assistance Program.
He was sentenced in December 2017 to five years of prison, three years on probation, and $1 million in restitution. Lyle was released in March 2021.
---
3. Nephi Jeffs (1970 – present)
Current Age (as of January 2023): c. 52 Years Old
Nephi Jeffs was born in 1970 and is currently 52 years old. He was born to a polygamous prophet called Rulon Jeffs and his fourth wife, Marilyn Steed. Nephi served as the bishop of the Short Creek Stake as well as his brother Warren's personal secretary.
In 2008, Nephi was listed in a federal search warrant during the raid of YFZ Ranch, an FLDS community of roughly 700 people on a terrain of 1,700 acres in Eldorado, Texas.
Following Warren's incarceration in 2006, Nephi often went to prison to pay a visit to his brother. Eight out of the ten times he visited his brother, he was accompanied by Lindsay Barlow, who worked as Nephi's security.
While in Purgatory Jail, in Hurricane, Utah, Warren declared to his brother Nephi that he was not the true prophet and that he "was not called of God." Nephi refused to believe the statement and reported it to his followers. According to records, Nephi "was responsible for transcribing, decoding, and delivering all of Warren's messages during Warren's time in prison."
Did You Know?
Nephi currently has a total of 14 wives.
---
2. Seth Jeffs (1973 – present)
Current Age (as of January 2023): c. 49 Years Old
Seth Jeffs was born in 1973 and is currently 49 years old. He is a high-ranking official at the FLDS Church known for harboring his famous brother Warren during the manhunt to arrest him. Similarly to his brother Nephi, he was born to Rulon Jeffs and his fourth wife, Marilyn Steed.
After the death of Rulon in 2002, Seth became the official prophet and president of the FLDS Church. Seth seems to be very close to his brother Warren and according to investigator Gary Engels he is a "very intelligent man, very guarded."
In October 205, the police were called at 3 am about a possible drunk driver close to Pueblo. They found Nathaniel Steed driving an SUV and Seth lying in the back.
Soon the authorities realized who Seth was and obtained a search warrant to check the SUV, where they found a total of $140,000 in cash. They also found several letters addressed to Warren, cell phones, and $7,000 in prepaid debit cards.
Seth was arrested and was charged with 'knowingly harboring and concealing Warren Steed Jeffs.' At the time, Warren was on the FBI's Top Ten Most Wanted List.
In July 2006, Judge Robert E. Blackburn accepted Seth's guilty plea of harboring a fugitive. However, Seth refused to give away his brother's location and decided to take federal charge instead. As a result, he was sentenced to three years probation and a $2.500 fine.
Regarding his personal life, Seth has a total of seven wives and 19 kids. During an interview, he declared, "Every child is a precious gift sent from our Heavenly Father, and that's what plural marriage is all about." Seth's house was also featured on Oprah.
Did You Know?
Seth declared, "I knew what I did was wrong as I was doing it, but I didn't realize the severity of what I was doing. I did all I can to remove myself from this situation … I never want to find myself in that situation again."
---
1. Isaac Steed Jeffs (1975 – present)
Current Age (as of January 2023): c. 47 Years Old
Birthplace: USA
Zodiac Sign: Unknown
Isaac Steed Jeffs is Warren Jeffs' youngest sibling, as he was born in 1975 and is currently 47 years old. Unfortunately, not much information is known about him, however, we do know that together with his brother Nephi, he often visited Warren in prison.
Isaac is also known for having been with Warren during his arrest in 2006 when a Nevada Highway Patrol trooper pulled over their Cadillac Escalade, finding Warren inside it. He was also placed by Warren on the board of trustees for the United Order of Texas. This was a legal entity that owned the YFZ Ranch.
Did You Know?
Isaac has nine wives, and according to records, two of them were underage at the time of the wedding.
OTHER POSTS YOU MAY BE INTERESTED IN