Snoop Dogg is one of the most famous rappers of all time! He was born in Long Beach, California, to Vernell Varnado and Beverly Tate. His father was a Vietnam War veteran, a singer, and a mail carrier. Unfortunately left Snoop Dog when he was only months old. This is why Snoop Dogg was named after his stepfather, Calvin Cordozar Broadus Sr.
When he was a child, his parents often referred to Snoop Dogg as Snoopy. This is because he used to love the Homonymous character from Peanuts.
Snoop Dogg grew up together with his two step-brothers, Jerry and Bing. If you would like to know more about them, keep reading. Below you created a list of Snoop Dogg's siblings ranked oldest to youngest.
3. Jerry Wesley Carter
Jerry Wesley Carter is Snoop Dogg's oldest sibling. Unfortunately, we do not know his exact date of birth. Jerry is an employee of United Steel Workers and is Snoop Dogg's half-brother from his mother's side. Apart from this, not much is known about him.
Did You Know?
If you want to see how Jerry looks, follow Snoop Dogg on his Instagram profile. You may find pictures of the two brothers from time to time.
---
2. Snoop Dogg (October 20, 1971 – present)
Current Age (as of February 2023): 51 years, 3 months, 19 days
Birthplace: Long Beach, California, USA
Profession: Rapper, Actor, Entrepreneur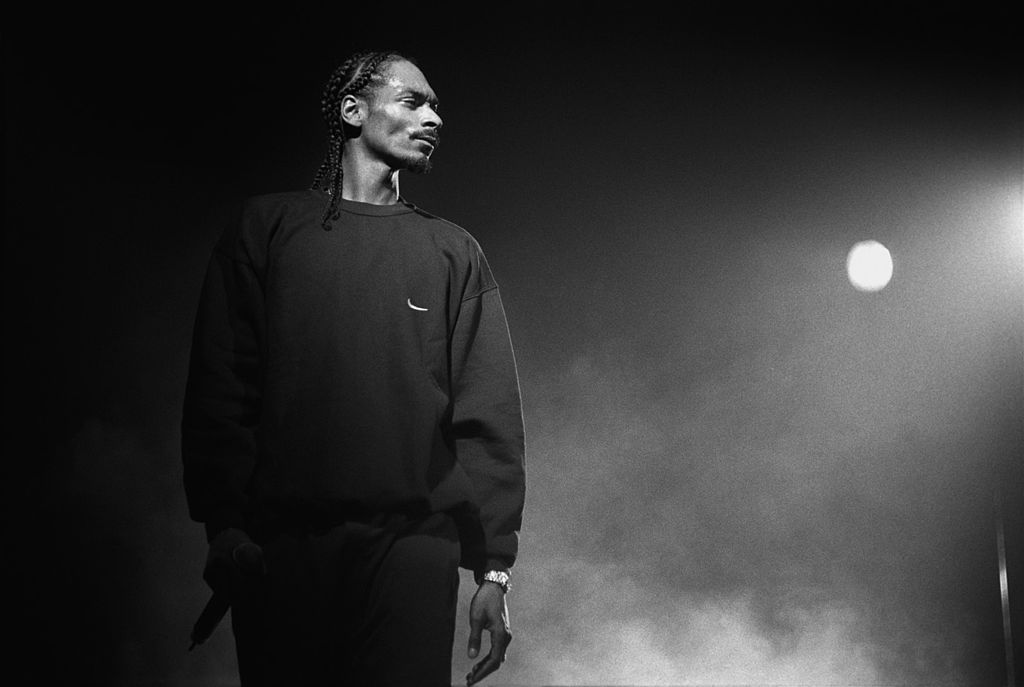 photo source: commons.wikimedia.org
Snoop Dogg was born in October 1971 and is now 51 years old. He is one of the most famous rappers of all time and debuted in 1992 with Dr. Dre's famous song Deep Cover. He then also took part in Dr. Dre's album The Chronic and achieved world fame.
Snoop Dogg is one of the most successful rappers currently on the scene and has sold over 23 million albums in the USA and 35 million in the world. Thanks to his musical talent, he has also won several awards, such as an American Music Award and a Primetime Emmy Award. He has also been nominated at the Grammy Awards 17 times!
Snoop Dogg's first album, Doggystyle, came out in 1993 and was produced by Dr. Dre. It was an incredible success and debuted at number one on the Billboard 200 and Billboard's Top R&B/Hip Hop Albums. The record was so popular that it sold over 800,000 copies in the first week!
Snoop Dogg's second album came out in 1996 and was titled the Doggfather. Two years later, the artist signed a contract with No Limit Records and released three albums: Da Game Is to Be Sold, Not to Be Told, which came out in 1998, No Limit Top Dogg, released the following year, and The Last Meal, which came out in 2000.
Snoop Dogg is an incredibly prolific artist, and throughout his career, he has released twenty studio albums.
In 2012, following a trip to Jamaica, Snoop Dogg announced his conversion to Rastafari and changed his artist name to Snoop Lion. It was during this period that he released his reggae album, Reincarnated.
Did You Know?
Snoop Dogg's real name is Calvin Cordozar Broadus Jr.
---
1. Bing Worthington Jr. (May 4, 1979 – present)
Current Age (as of February 2023): 43 years, 9 months, 4 days
Birthplace: California, USA
Profession: Snoop Dogg's Financial Manager
View this post on Instagram
Bing Worthington is Snoop Dogg's youngest sibling, as he was born in 1979. For the last ten years, he has been working for his famous brother, serving as his financial manager.
Similarly to Snoop Dogg, Bing loves music and has produced a few songs with him.
OTHER POSTS YOU MAY BE INTERESTED IN