Selena Quintanilla, better known as Selena, is one of the most celebrated and well-respected musicians and entertainers. Her legacy and impact on Mexican-American music have lasted far beyond her short time on this earth and will continue to influence upcoming artists for generations.
Despite being named by Billboard as one of the "Greatest Latino Artists of All Time," it's somewhat of a disservice because she was instrumental in bridging the divide between two cultures and sounds as an entertainer that appealed to everyone.
The ripples felt after her untimely passing and the echoes of her influence through fashion and music live on in the lives of artists who cite her as their inspiration, her listeners, and the two siblings who continue her legacy. So join us while we look closer at Selena's life as we rank her and her siblings from oldest to youngest!
3. Abraham Quintanilla III (December 13, 1963 – Present)
Current Age (as of December 2022): 58 years, 11 months, 23 days
Born: Toppenish, Washington
Occupation: Record Producer, Songwriter, Musician
Known For: Member of Selena y Los Dinos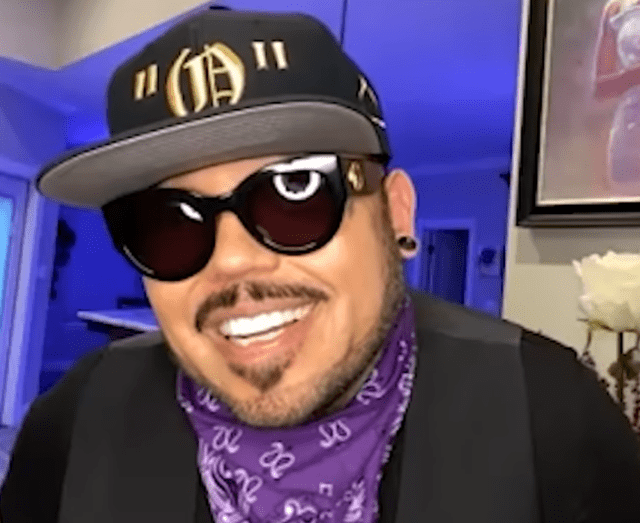 photo source: commons.wikimedia.org
Abraham Quintanilla III is better known by his stage name A.B. Quintanilla. Musicality runs in the entire family, and it started with A.B. – the first member of his father Abraham's band as the bassist for Los Dinos. His sisters Suzette and Selena soon followed.
Throughout Selena's life, Abraham offered far more than the emotional support expected of an older brother. He worked as her producer and creative partner, co-writing songs like "Como la Flor," "Amor Prohibido," and"No Me Queda Más."
Following Selena's death in 1995, it took four years for Abraham to return to the music that defined his life. In 1999, he founded the Kumbia Kings, a Mexican-American group that blended cumbia, hip-hop, and R&B.
They were active from 1998 to 2010, earning several awards during their tenure, including a nomination for "Latin Artist of the Year" at the 2003 American Music Awards.
In 2006 he temporarily left the Kumbia Kings after a falling out with fellow bandmate Cruz Martinez. That same year, he formed a new group called Kumbia All Starz. They became a massive success in South America and Bolivia thanks to a series of hugely successful concerts they put on in 2014.
Did You Know?
Abraham has won several Grammy and Billboard Music Awards, including the Latin Billboard Music Award for Pop Album of the Year for "Shhh!"
Abraham has eight children and can be found on Instagram, where he shares images paying homage to his late sister, promoting new projects, and time spent with his family. In 2019, he married Anjelah O. in Las Vegas.
---
2. Suzette Quintanilla (June 29, 1967 – Present)
Current Age (as of December 2022): 55 years, 5 months, 6 days
Born: Lake Jackson, Texas
Occupation: Musician
Known For: Drummer for Selena y Los Dinos
View this post on Instagram
Suzette Quintanilla-Arriaga continues the family legacy of award-winning Latin music that her little sister brought so successfully to the mainstream.
At 13 years old, Suzette joined her father's musical enterprise and performed with her father and siblings as a drummer after he opened a Tex-Mex restaurant called Papa Gayo's in Lake Jackson, Texas.
The family's climb to the apex of Latin-American music started with humble beginnings. When their father formed the family band, he remodeled and repurposed a dinky old bus to use as their tour bus, affectionately calling it Big Bertha.
Though they struggled, in the beginning, to stay afloat following the restaurant's closure a year after it opened, they performed on street corners, at weddings, and at other celebratory events. It wasn't long before they signed a record deal with Freddie Records.
Following the release of their album, Mis Primeras Grabaciones, in 1984, their popularity surged almost overnight. They would release five more albums. In 2022, she and her father, Abraham Quintanilla, work together under her father's Latin entertainment company Q-Productions, while also managing the Selena Museum in Texas.
Did You Know?
Suzette has been married to Bill Arriaga since 1993. They share a son, Jovan Arriaga, born in 1998.
---
1. Selena Quintanilla Pérez (April 16, 1971 – March 31, 1995)
Age (at time of death) : 23 years, 11 months, 15 days
Born: Lake Jackson, Texas
Occupation: Singer, Fashion Designer
Known For: Entre a Mi Mundo
View this post on Instagram
Selena Quintanilla Pérez was the youngest of the Quintanilla siblings at 23 years old.
Selena was a multi-award-winning, multi-faceted, dynamic performer and designer best known as one of the most lauded Mexican-American musicians of the 20th century.
But even beyond the confines of the title as a Latin artist, she was beloved by millions of fans globally, who enjoyed her fusion between her Latin and American sound, which was a byproduct of the two worlds she belonged to. She's also heavily credited as the face of the "Tejano" genre, helping inject it into the mainstream conscience.
She was the youngest child of Marcella Quintanilla and Abraham Quintanilla Jr., the latter of who was a musician. Abraham took notice of his daughter's musical gifts when she was only six.
After Abraham Jr. formed the family band with Selena as the lead vocalist, her popularity began to rise, as did their touring schedule, which interfered with her other life as a kid that needed an education.
In 1992, Selena released Entre a Mi Mundo. It peaked at number one on the US Billboard Regional Mexican Albums chart for an unprecedented eight consecutive months. Critics and the media deemed it her "breakthrough" in the industry.
Beyond music, Selena had an eye for fashion trends and happened to be a prolific designer. In 1994, she designed and manufactured a clothing line and opened two boutiques (both named Selena Etc.).
The Hispanic Business magazine reported that she earned over $5 million during her brief time helming her clothing venture, ranking her among the twenty wealthiest Hispanic musicians between 1993 and 1994.
Selena's life was tragically cut short after she was shot and killed by Yolanda Saldivar — her agent and manager at her boutiques. Disputes over misappropriated funds that pinned Yolanda for embezzling over $30,000 via forged checks from the official Selena fan club and her stores caused a rift between the singer and her friend.
It culminated in her murder in a motel room at a Days Inn in Corpus Christi when she was confronted by Selena to hand over financial documents.
Selena's death swept national headlines and highlighted how big of an impact she had on millions of admirers. Her vigil drew over 3,000 fans, and her funeral attracted over 60k fans who came to pay their respects.
Did You Know?
Two weeks after Selena's passing, then-governor of Texas, George W. Bush, declared August 16 (her birthday) Selena Day in Texas, stating that she represented "the essence of south Texas culture."
OTHER POSTS YOU MAY BE INTERESTED IN