The Philip siblings are part of a royal bloodline that extends many generations, rooting themselves into the United Kingdom's vibrant history.
Of the five children of Prince Andrew of Greece and Princess Alice of Battenberg, Prince Philip is the lone prince, outnumbered by his four sisters – Cecile, Margarita, Sophie, and Theodora.
For his accomplishments as a consort of the British Monarch, his reign as the prince was overshadowed by his son Charles and his time in service. That was thanks to the rise in paparazzi fervor and tabloid obsession for him and Lady Diana.
Being a part of the royal family has its perks, but as with anything tied to politics or subjected to the court of public opinion, it extracts a heavy toll. The same applies to any family in the spotlight, royal or not. For Prince Philip and his siblings, it's no different.
Today we wanted to look at the Philip siblings, ranking them from oldest to youngest, to learn a little more about the inspiring and complicated past of the world's most recognizable royal family.
5. Princess Margarita of Greece and Denmark (April 18, 1905 – April 24, 1981)
Age: 76
Born: Athens, Greece
Died: Bad Wiessee, Germany
House: Glücksburg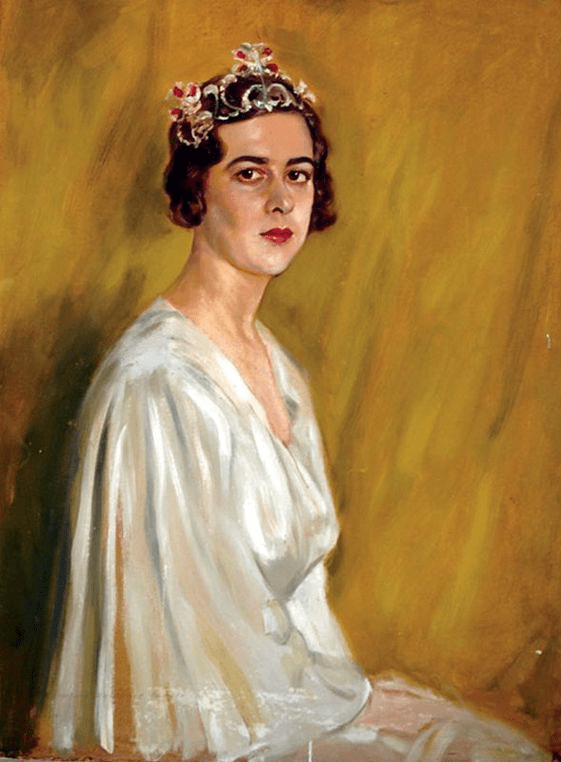 photo source: Wikimedia Commons
Princess Margarita has a name fit for something royal! The princess was Greek and Danish, but through marriage, became the Princess of Hohenlohe-Langenburg. The allure of the illustrious title isn't all glitz and glam like in the Disney movies, unfortunately, because Margarita was an affiliate of the Nazi regime.
The eldest daughter of Prince Andrew and Princess Alice, Margarita was born in the Royal Palace of Athens. Via her mother, she was also the eldest great-great-grandchild of Queen Victoria. The politics of a princess are subject to the place and time they were born.
For Margarita, that unfortunately aligned with the Nazi regime, of which she and her husband were not just members but active participants of the integration of the Nazi regime in the United Kingdom.
World War 2 presented a divide in the family. Her husband and his family had joined the German ranks, while her brother Philip fought for the British Royal Navy to resist Nazi occupation. During the war, Princess Margarita spent her time with her children in Langenburg, safe from any danger.
Did You Know?
Because of her ties to the Nazi party, Princess Margarita was prohibited from entering the United Kingdom until the passing of her grandmother several years after the war. She is buried in the Hohenlohe-Langenburg family mausoleum.
---
4. Princess Theodora of Greece and Denmark (May 30, 1906 – October 16, 1969)
Age: 63
Born: Tatoi Palace, Greece
Died: Büdingen, Germany
House: Glücksburg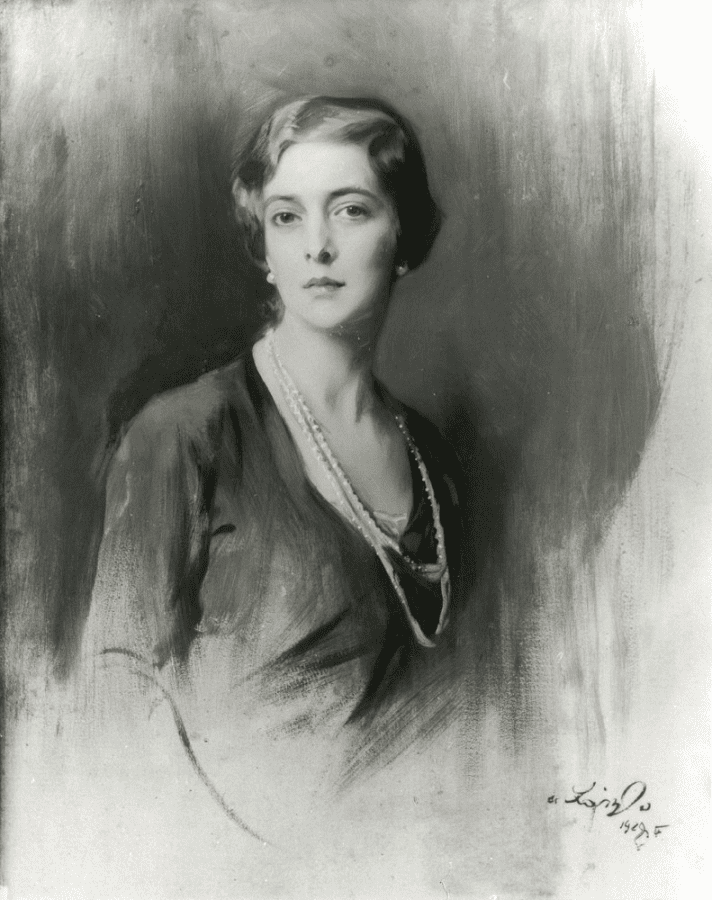 photo source: Wikimedia Commons
Princess Theodora witnessed keystone moments in world history with a front-row seat. She lived through the Balkan Wars, WWI, Greco-Turkish War, and WW2. The damage caused by these wars resulted in her exile from Switzerland, France, and the United Kingdom from 1922 to 1936.
Financially weakened due to the exile, the princess couldn't rely on name recognition alone as it had then become infamous. She leaned on family and the kindness of her foreign relatives. Namely, Lady Louis Mountbatten, who supported her financially, while Maria Bonaparte offered her housing.
Did You Know?
Unlike her sister Margarita, she and her husband found themselves on the right side of history and resisted the Nazi regime's tyranny. Instead, Princess Theodora became involved in the German Red Cross charitable organization — one of many.
---
3. Princess Cecilie of Greece and Denmark (June 22, 1911 – November 16, 1937)
Age: 26
Born: Tatoi Palace, Greece
Died: Ostend, Belgium
House: Glücksburg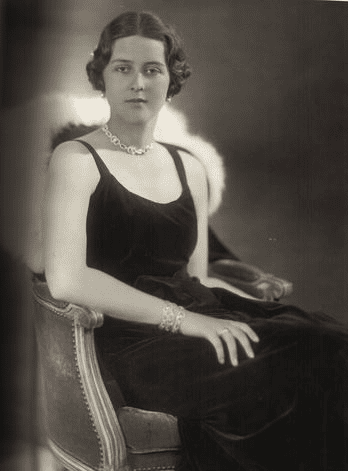 photo source: Wikimedia Commons
Princess Cecilie was the Greek and Danish princess and Grand Duchess consort of Hesse and by Rhine through her marriage to Prince Georg Donatus.
Prince Georg Donatus was the maternal cousin of Cecilie, but both seemed unbothered by the incestuous relationship. Perhaps obtaining power by any means necessary was the name of the game. In contrast to modern times, this would have been front-page headlines and steeped in infamy for centuries.
Princess Cecilie gave birth to three children — Ludwig, Alexander, and Johanna. All passed away before they could even reach seven years old. She avoided the Nazis until joining alongside her husband in May 1937.
Did You Know?
Princess Cecilie passed away in a plane crash in 1937, when she and her family went on a trip to the United Kingdom to attend the wedding between her brother-in-law Prince Louis and Margaret Campbell Geddes. All passengers on board were killed. They were buried in the Grand Ducal mausoleum of Rosenhöhe. The wedding continued despite the tragedy, but there was a dark cloud over the entire event, unsurprisingly. Luis and Margaret adopted Cecilie's daughter, Johanna, until she passed away from meningitis in 1939.
---
2. Princess Sophie of Greece and Denmark (June 26, 1914 – November 24, 2001)
Age: 87
Born: Corfu, Greece
Died: Munich, Germany
House: Glücksburg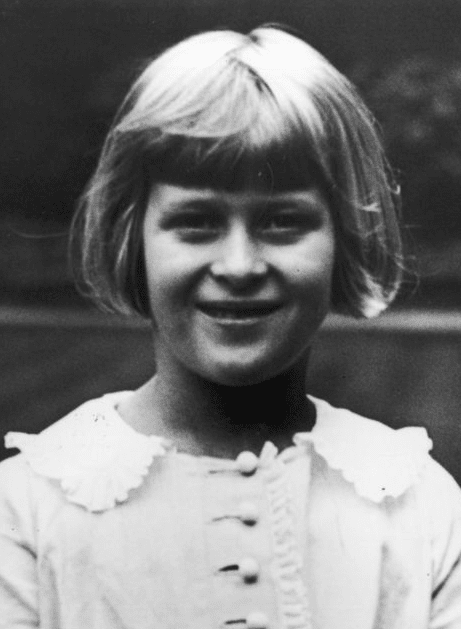 photo source: Wikimedia Commons
Princess Sophie was a Greek and Danish princess, was a Greek and Danish princess, holding titles as Princess of Hesse-Kassel and Princess of Hanover through marriages to Prince Christopher of Hesse and Prince George William of Hanover. Like a few of her siblings, she also had ties to the Nazi regime.
Again, like Princess Cecilie, Sophie became romantically involved with her cousin — Prince Christoph.
Within the Nazi regime, Sophie and her royal in-laws served as liaisons for the Nazi party, helping bridge the Nazi and European dynasties. Her involvement would exclude her from her only brother's wedding in 1947.
Eventually, she was reintegrated into the royal circles, but she lived the rest of her life modestly, spending time reading, gardening, and listening to music.
Did You Know?
Princess Sophie was the last of the Duke of Edinburgh sisters to pass away, dying in a retirement home in Schilersee in 2001. Her funeral took place at Wolfsgarten Castle, home to the family of former Grand Dukes of Hesse and by Rhine, with many members of the royal family present.
---
1. Prince Philip, Duke of Edinburgh (June 10, 1921 – April 09, 2021)
Age: 99
Born: Corfu, Greece
Died: Windsor, United Kingdom
House: Glücksburg, Mountbatten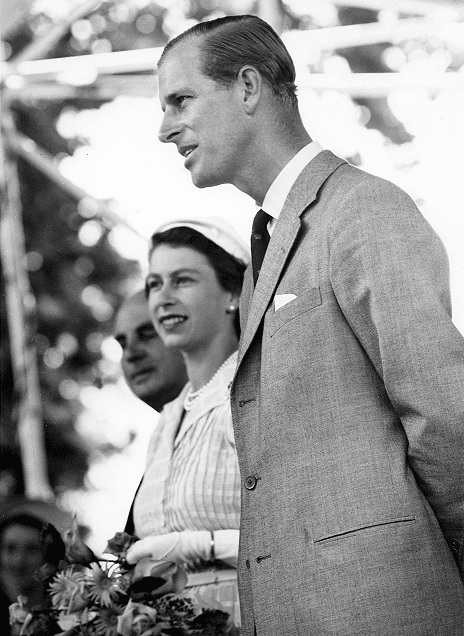 photo source: Wikimedia Commons
Prince Philip, Duke of Edinburgh, was the youngest of the Philip Siblings!
Prince Philip may have logged more years on earth than his older sisters, but Philip was undoubtedly the baby boy in the family, born last in 1921. He was the husband of Queen Elizabeth II, who is still in command as the Queen of England.
Like his sisters, he was born in the Greek and Danish royal families. Just 18-months into his life, his family was exiled from the country.
The natural consequence of that was a young prince who had the luxury of gaining valuable life experience, education, and perspective that comes with being well-traveled. He was educated in France, Germany, and the United Kingdom, before joining the Royal Navy in 1939 at 18-years-old.
It was love at first sight for the 18-year-old Prince Philip when he met the 13-year-old Princess Elizabeth.
Yes, the romantic escapades of this royal family are concerning, but as we've now learned, that doesn't seem to stop them when it comes to matters of the heart! The relationship between these powerful figures lasted until Prince Philip died in 2021.
Did You Know?
Prince Philip helped develop the horse carriage racing event — a result of his passion for athletics. He holds the distinction as the longest-lived male member of the British royal family, only choosing to retire from his duties at 96-years-old!
OTHER POSTS YOU MAY BE INTERESTED IN