Queen Elizabeth II is, without question, the most recognizable face in British aristocracy as the matriarch of the British royal family. We've seen her depicted in countless television and film interpretations, often at the center of a royal scandal that we can't help but ogle at as if it were an episode of the Eurovision Song Contest.
She is a woman beloved and revered by some but a figure of controversy to others. That comes with the territory when you're in the business of public service, let alone the face of a royal dynasty.
She is joined by only one sibling, Princess Margaret, who we'll learn more about as we rank Queen Elizabeth and her sister from oldest to youngest!
2. Queen Elizabeth II (April 21, 1926 – September 8, 2022)
Age at Time of Death: 96 years, 4 months, 18 days
Born: London, United Kingdom
Occupation: Queen of the United Kingdom
Known For: Daughter of King George VI, Queen Elizabeth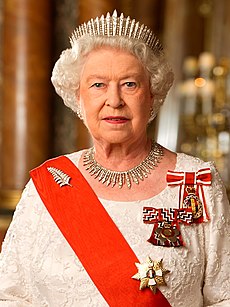 photo source: commons.wikimedia.org
Queen Elizabeth II was born into royalty, the daughter of King George VI and Queen Elizabeth, formerly known as the Duke and Duchess of York. The youngest of their two daughters, Elizabeth, was baptized in a private chapel of Buckingham Palace in an extravagant ceremony befitting for a princess.
Elizabeth and her sister were educated at home under their mom and governess, Marion Crawford, a Scottish educator and the author of the book, The Little Princesses, which documents the time she spent with the royal family.
The notoriously private royal family, which is the custom in British politics, wasn't pleased with the book being published in 1950, even if the content was harmless. The book spoke highly of Elizabeth's aptitude for learning, her love of horses, dogs, organization, and the weight of responsibility that would be placed on her shoulders.
Even Winston Churchill echoed the same sentiments. He described her as someone who demonstrates "an air of authority and reflectiveness astonishing in an infant." Through other accounts from those closest to her in childhood, she was a girl destined to fit the bill as a soon-to-be Queen.
When Elizabeth was born, no one in the family expected her to become queen, as her uncle Edward was next in line, young, and looked forward to getting married and having children. He did succeed her grandfather in 1936 and became Edward VIII.
However, when he inquired about marrying Wallis Simpson, a divorced socialite, it spurred a constitutional crisis. He relinquished his title as King, giving it to Elizabeth's father, making Elizabeth the heir presumptive.
During WW2, as Britain entered the battle in 1939, it was suggested that Elizabeth and her sister flee to Canada to avoid the aerial bombings showering London at the hands of the Luftwaffe. Their mother rejected the proposition, saying: "The Children won't go without me. I won't leave without the King. And the King will never leave."
The family stayed in Balmoral Castle, Sandringham House, and finally Windsor Castle, where they lived for the next five years away from danger.
Elizabeth met her future husband, Prince Philip of Greece and Denmark, a few times before a romantic relationship took shape. After their third encounter at the Royal Naval College in Dartmouth in July 1939, a 13-year-old Elizabeth said she fell in love with Philip, who was about 18-years-old.
When she turned 21, she announced their engagement in 1947. They married on November 20, 1947, after Philip renounced his Greek and Danish titles, converted to Anglicanism, took his mother's surname, and withstood a barrage of criticism regarding his financial status and history as a foreigner born in Greece, even though he served in the Royal Navy during WW2.
As a royal dignitary as high profile as Queen Elizabeth, she's no stranger to a murder plot or two. During the 1981 Trooping the Color ceremony, six shots were fired from close range at the Queen as she rode with her horse, Burmese.
The shots were blanks, but the 17-year-old attacker, Marcus Sarjeant, served three years in prison, which seems pretty tame under all things considered! 1981 was a stressful year for the Queen because she was again the target of an assassination attempt.
In October, while visiting New Zealand, a 17-year-old, Christopher John Lewis, shot a .22 rifle from a high rise overlooking a parade. He missed and was never charged with attempted murder but sentenced to three years in prison.
Even though the Queen influences policy-making, it shows poor decorum to ask her about her personal political beliefs in public forums. Therefore, much isn't known about her specific political beliefs.
Regardless, since the beginning of her longstanding reign as Queen, she's been romanticized as a Queen fit for the fairytales, rarely seen making any faux pas or any mistakes that spin media wheels into a frenzy. Much of that had to do with an intentional effort by the British government to turn the page on a devastating war to instill a new sense of hope for the commonwealth.
She was widowed, with Prince Philip passing on April 9, 2021, after 73 years of marriage. His death gave Elizabeth the unfortunate distinction of the first British monarch to reign as a widow since Queen Victoria.
She remarked his death "left a huge void," compounded by it being amid the COVID-19 pandemic. She paid tribute to her late husband, saying, "That mischievous, inquiring twinkle was as bright at the end as when I first set eyes on him."
In September 2022, Queen Elizabeth died at the age of 96.
Did You Know?
Queen Elizabeth has a deep affinity for the corgi breed. Almost without fail, you'll see her accompanied by several adorable furry companions. She even invented a new breed of dog when her corgi mated with a dachshund that belonged to her sister, Princess Margaret. The result of their consummation came in the form of an adorable new breed called the "Dorgi."
---
1. Princess Margaret (August 21, 1930 – February 9, 2002)
Age at Time of Death: 71
Born: Angus, Scotland
Occupation: Countess of Snowdon
Known For: Sister of Queen Elizabeth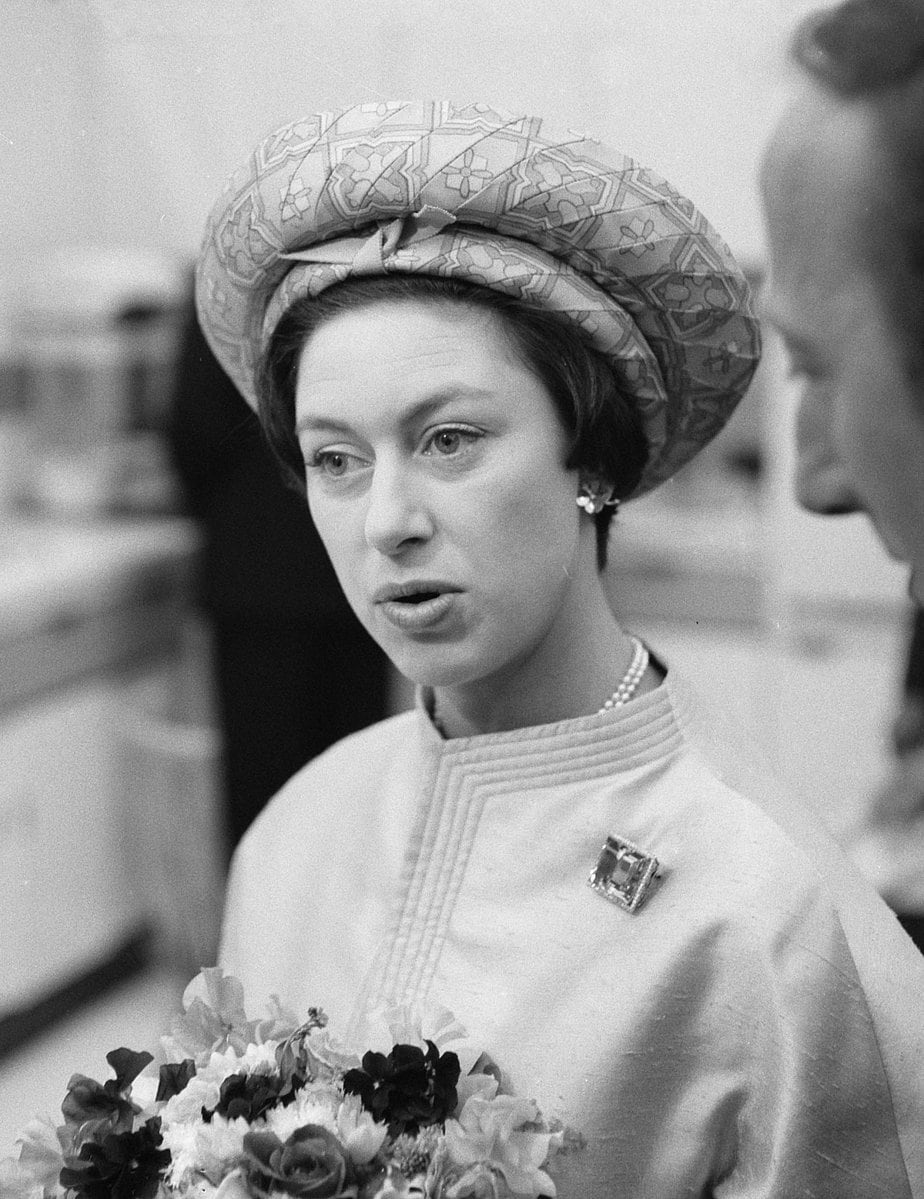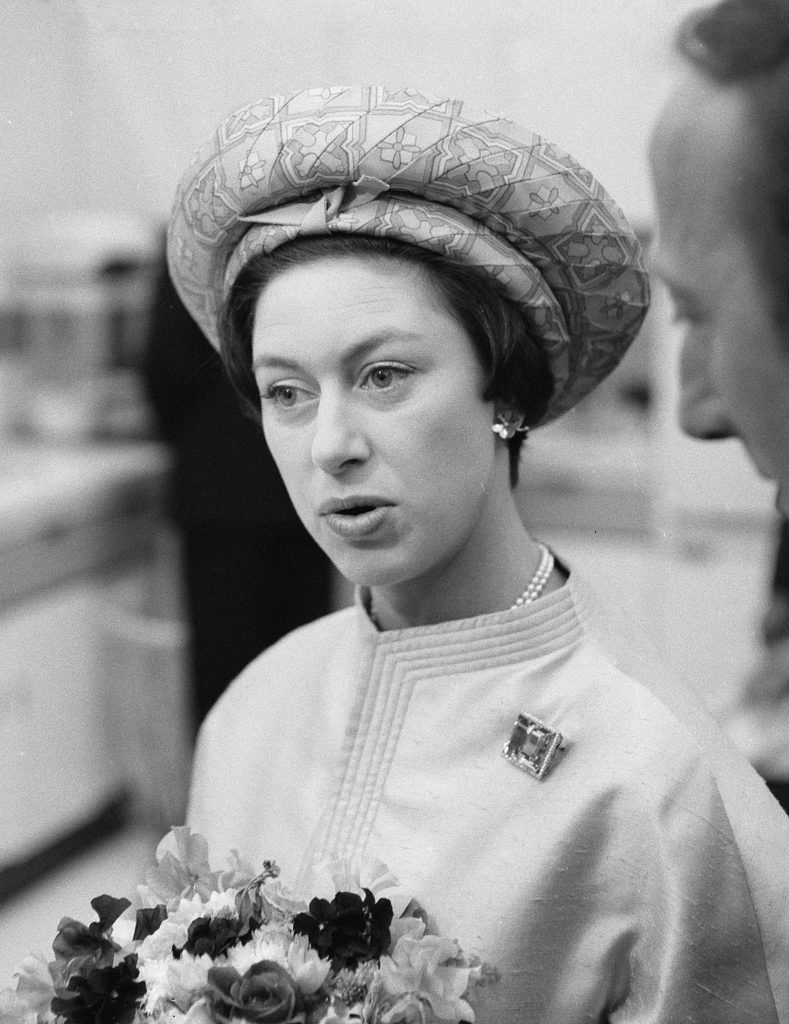 photo source: commons.wikimedia.org
Princess Margaret, Countess of Snowdon, was the only and youngest of Queen Elizabeth's siblings!
Margaret Rose was the daughter of King George VI and Queen Elizabeth. At one point, Princess Margaret was also in line for the position her sister would eventually assume, but her chances for succession dwindled as Elizabeth's children came into the picture.
Unlike her big sister, Margaret enjoyed the publicity of being a prestigious member of the royal family and enjoyed the indulgences the title offered. Her lust for life turned her into one of the world's premier socialites, embracing the glamourous life you'd imagine for a princess. She allegedly had flings with over 30 bachelors.
That earned her the title "the world's most eligible bachelor-girl" by the press.
As you could imagine, her extracurricular escapades and appetite for fun turned her into a controversial figure for a Royal Family used to presenting a very particular image. She was dubbed a fashion icon, royal rebel, sassy, and a subject of infatuation for the media.
Did You Know?
Princess Margaret found true love with Group Captain Peter Townsend in the early 1950s. In 1952, Townsend divorced his wife to commit to a relationship with Margaret and proposed a year after.
However, the majority of the government disapproved of their non-traditional relationship, given that he was a man from divorce and the Church of England refused to recognize them. The fallout forced her to end her relationship with Townsend.
Margaret settled down with photographer Antony Armstrong-Jones in 1960. After marrying, he was given the title Earl of Snowdon. They divorced in 1978, and Margaret never remarried, opting for the freedom of a single life. The couple shared two children – David and Sarah.
OTHER POSTS YOU MAY BE INTERESTED IN