While it might be difficult to picture someone who is old enough to be a grandparent as a criminal, the sad reality is that many inmates are senior citizens, especially in the United States. Regardless of how you may personally feel about jailing anyone over 65, all of the people on this list committed punishable crimes.
Nearly all of the world's oldest prisoners died in jail or were released when they were too frail to carry out the rest of their sentence.
As of April 2022, the information on this list is as accurate as possible and will be updated as needed.
10. Paul Geidel (April 21, 1894 – May 1, 1987)
Oldest Age While Imprisoned: 86 years old
Country of Origin: Hartford, Connecticut, USA
Last or Current Prison: Fishkill Correctional Facility in New York (started out at infamous Sing Sing)
Time Served: 1911 – 1980 (68 years, 245 days)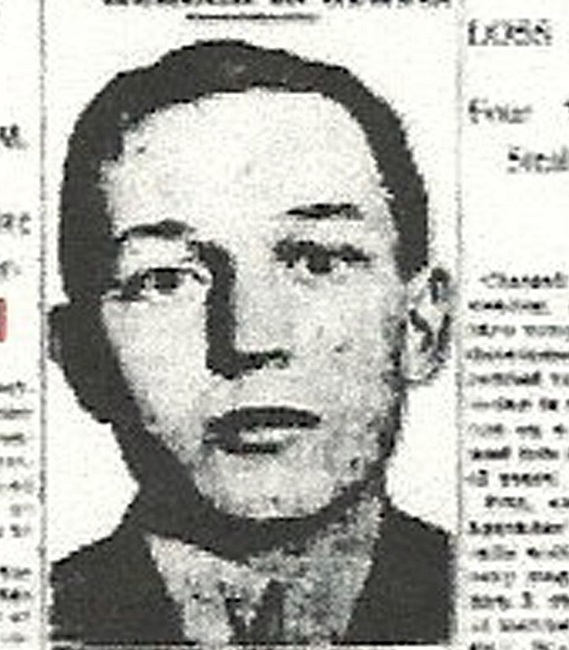 photo source: New York Daily News
Until someone else breaks his record, Paul Geidel currently holds the record for longest prison sentence served in the United States and was even put into the Guinness Book or World Records. Geidel was in prison for over 68 years and had to be convinced to leave — he was granted parole in 1974 but didn't want to be released.
Geidel, who was orphaned at age 7 and 17 years old at the time of his crime, murdered William Jackson, a resident of an apartment hotel that Geidel had briefly worked at. Naively, Geidel assumed that Jackson had a secret stash of money in his apartment and used chloroform to knock him out and kill him so Geidel could ransack Jackson's home. Jackson's next door neighbor was Manhattan district attorney Charles Whitman, who managed to get Geidel to confess.
Following his release from prison, Geidel stayed at a nursing home until his death in 1987.
---
9. Johnson Van Dyke Grigsby (c. February 1886 – May 18, 1987)
Oldest Age While Imprisoned: 89 years old
Country of Origin: Jefferson County, Kentucky, USA
Last or Current Prison: Indiana State Penitentiary
Time Served: 1908 – 1974 (66 years, 123 days)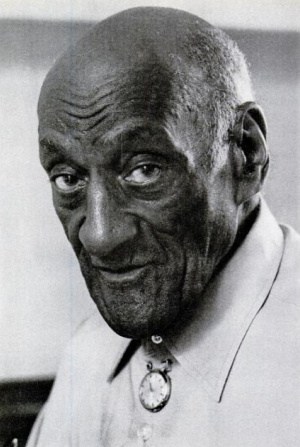 photo source: mikedashhistory.com
Johnson Van Dyke Grigsby, like a few of the others on this list, served one of the longest prisons sentences ever in the world (his record has been surpassed by Francis Clifford Smith, who is also on this list and still in jail). Grigsby spent over 66 years in jail after he was convicted of second degree murder in 1908.
There are some conflicting stories over what exactly happened when Grigsby stabbed a man named James Brown to death in a saloon over a card game. Regardless of who instigated the fight that led to Brown's death — Brown, who was white, reportedly hurled racial slurs at Grigsby, who is African American — Grigsby got a life sentence.
In jail, Grigsby was a model prisoner and spent his time reading the Bible. Unfortunately, Grigsby spent a large part of his time in jail under psychiatric observation in a ward for the criminally insane despite never exhibiting signs of mental illness.
After his release at age 89, Grigsby's story was covered by the media and Johnny Cash even wrote a song about him called "Michigan City Howdy Do."
---
8. Charles Fossard (c. 1882 – 1974)
Oldest Age While Imprisoned: 92 years old
Country of Origin: France – immigrated to Australia where he committed his crime
Last or Current Prison: J Ward of Ararat Lunatic Asylum (now the Melbourne Polytechnic's Ararat Training Centre )
Time Served: 1903 – 1974 (70 years, 303 days)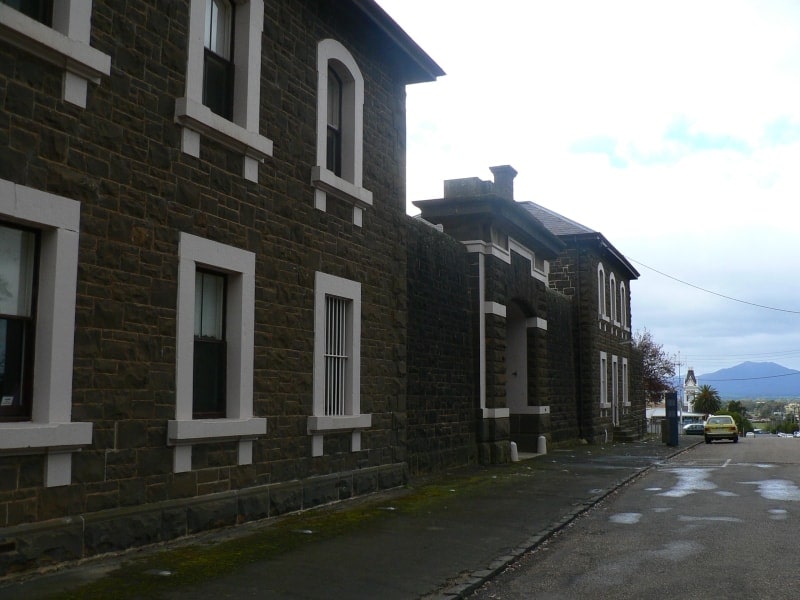 photo source: Wikimedia Commons (picture of J Ward; no public photos of Fossard exist)
Charles Fossard, a French immigrant living in Australia at the time of his crime, is not only one of the oldest prisoners ever, but Fossard also holds the records for longest prison sentence ever served.
Fossard was locked up in the J Ward of Ararat Lunatic Asylum for nearly 71 years before he died at the age of 92.
In 1903, Fossard was convicted for killing a man named William Ford in his own home in Skye, Australia. Initially, Fossard was only charged with vagrancy when he was picked up by police 30 miles from the scene of the crime — the police were able to track Fossard down because he had stolen Ford's boots, which had a unique sole pattern.
Fossard, who was only 21 years old at the time, was declared insane and spent the rest of his life in J Ward.
---
7. Lucille Keppen (May 29, 1914 – April 2012)
Oldest Age While Imprisoned: 93 years old
Country of Origin: Minnesota, USA
Last or Current Prison: Shakopee Correctional Facility
Time Served: 2003 – 2007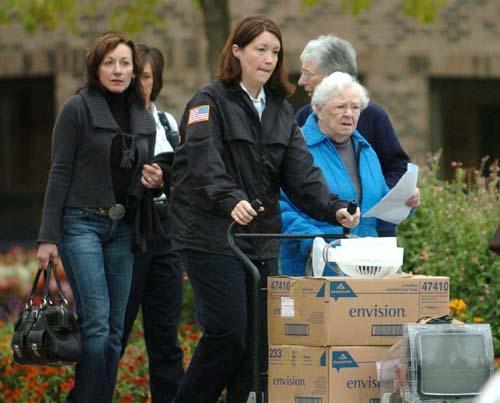 photo source: twincities.com
Lucille Keppen is the only woman on this list at the time of her incarceration she was the oldest female prisoner in the U.S. and possibly the world. Keppen's time as the oldest female prisoner began in late 2002 when she shot her neighbor Stephen Flesche in the back.
At the time, Keppen lived a alone because she outlived her husband and both of her sons. Flesche had befriended Keppen but the relationship eventually soured and Keppen felt compelled to shoot Flesche.
Luckily, Flesche survived and he did not object to Keppen being locked up at her advanced age. Flesche was released after four years and while there was never any media coverage, according to an online obituary, Keppen died sometime in early 2012.
---
6. John Bunz (c. 1919 – December 17, 2013)
Oldest Age While Imprisoned: 94 years old
Country of Origin: Amherst, New York, USA
Last or Current Prison: Wende Correctional Facility
Time Served: 2010 – 2013 (sentenced to 17.5 years)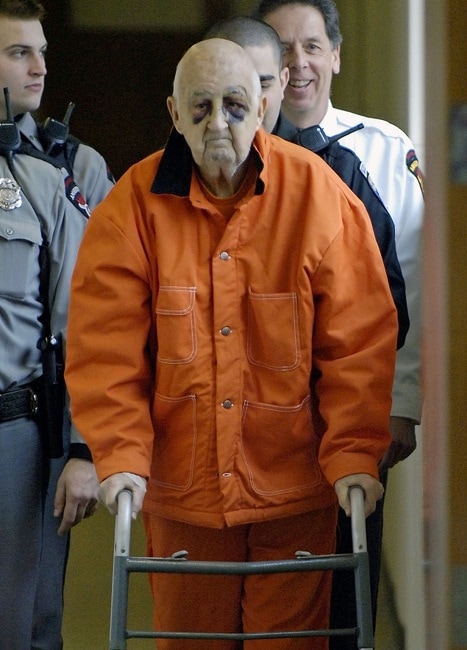 photo source: New York Daily News
Although John Bunz was sentenced to nearly 18 years in prison, he was only in jail for a few years as he died at the age of 94. Senior citizens do not often end up in prison, but Bunz landed in jail after he murdered his 89 year old wife in early 2010. Bunz hit his wife in the head 30 times with a hammer and pleaded guilty to first-degree manslaughter.
Before murdering his wife, Bunz had been a law-abiding citizen and his sudden turn to violence will always remain a mystery. After he realized what he had done, Bunz attempted to commit suicide — police reports show that Bunz had struggled with depression and had attempted to kill himself twice before.
Bunz spent his time in jail bedridden in the medical unit of Wende Correctional Facility before he died in late 2013.
---
5. Francis Clifford Smith (September 1, 1924 – Present)
Oldest Age While Imprisoned: 95 years, 10 months, 7 days
Country of Origin: Connecticut, USA
Last or Current Prison: Osborn Correctional Institution
Time Served: June 7, 1950 – July 8, 2020 (70 years, 1 month, 1 day)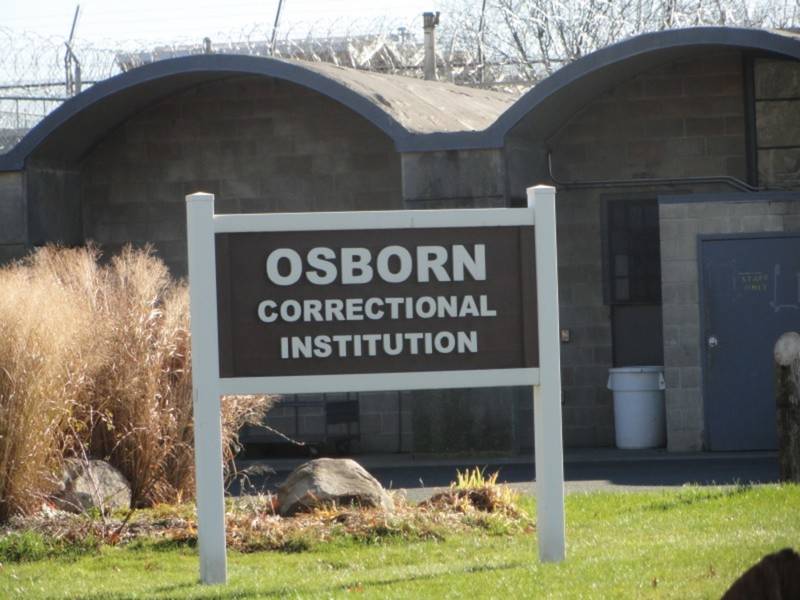 photo source: patch.com (no public photos of Smith exist)
Until 2020, Francis Clifford Smith was the oldest living prisoner still in jail. However, according to a Connecticut-based news site, Smith was moved to a nursing home and paroled.
Currently, Smith holds the record for second-longest prison sentence after Charles Fossard, who is also on this list.
Smith is serving a life sentence at the Osborn Correctional Institution for murdering a nightwatchman named Grover Hart on July 23, 1949. At the time Smith was only 24 years old and has now spent almost all of his adult life behind bars.
The details of the murder are not clear and Smith may not have actually fired the weapon that killed Hart — Smith had two accomplices. Despite this, Smith was initially sentenced to death but narrowly managed to have his sentence changed (Smith already had his head shaved in preparation for the electric chair).
In 1967, Smith escaped for 11 days when he was being transferred to a minimum security prison farm. Smith was recaptured, and had remained out of the news until he was semi-released in 2020.
---
4. John "Sonny" Franzese (February 6, 1917 – February 24, 2020)
Oldest Age While Imprisoned: 100 years old
Country of Origin: Born in Naples, Italy – raised in New York City, New York, USA
Last or Current Prison: OFederal Medical Centre in Devens, Massachusetts
Time Served: Several sentences but last one from 2010 – 2017 (originally sentenced in 1967)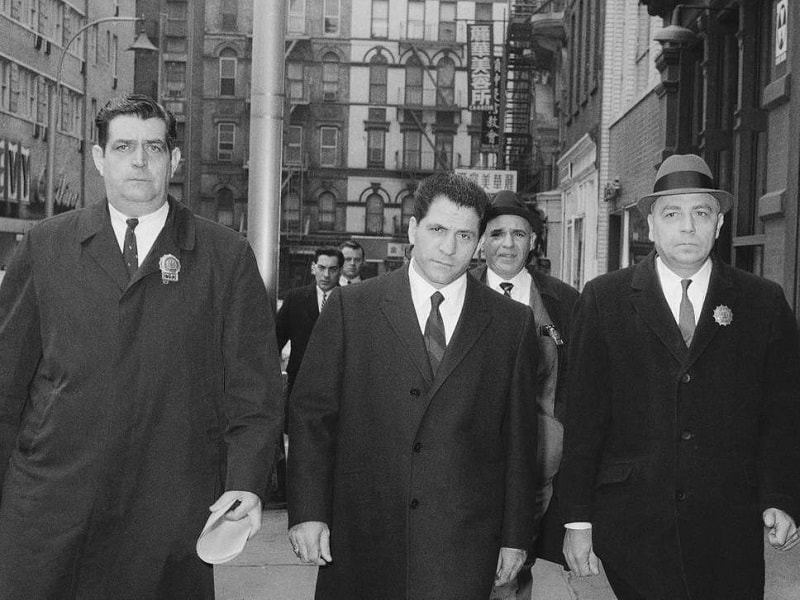 photo source: The Independent
Of all the prisoners on this list, John "Sonny" Franzese is the best-known due to his involvement with the Mafia's Colombo crime family. Although Franzese served his last sentence from 2010 to 2017, his arrest records date all the way back to 1938.
Some of Franzese's early crimes include assault, rape, gambling, vagrancy, and disorderly conduct. Franzese's last sentence was a result of him once again violating his parole on his original 50 year sentence from 1967 for planning several bank robberies — his latest stint in jail was for extortion.
Before Frazense finished serving his full eight year sentence at the Federal Medical Centre in Denvers, Massachusetts, he was the oldest inmate in the American federal prison system at 100 years of age. Frazense left jail looking frail and plans to spend the rest of his life with the non-estranged members of his family.
Throughout his long life, Frazense has spent about 40 years total in prison.
In 2020, Frazense passed away at the age of 103.
---
3. Theodore Sypnier (c. 1909 – December 2010)
Oldest Age While Imprisoned: 101 years old
Country of Origin: New York, USA
Last or Current Prison: Groveland Correctional Facility
Time Served: 2000 – 2010 (was briefly released in 2009 but went back)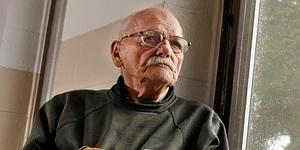 photo source: New York Post
Before his death in late 2010 at 101 years old, Theodore Sypnier was the oldest American prisoner. Sypnier was a pedophile who had a long history of sexually abusing children. His first conviction was in 1987 and unfortunately, he was only given three years probation for sex abuse.
The first time Sypnier actually went to jail was in 1994, but again his sentence was short and he only served one year for sexually abusing a minor.
Sypnier's last conviction was in 2000 after he committed violent sexual abuse on two young sisters the year before. In 2009, despite several objections from judges, prosecutors, and anyone that knew him, Sypnier was released to a halfway house. Sypnier was returned to jail a few months later after he showed no remorse or intentions to change his ways.
According to Rev. Terry King, executive director of Grace House (the halfway house Sypnier was staying at), "[Sypnier] remained adamant that he was going to continue his behavior of molesting children. As a father myself, I'm glad to see him back in jail."
---
2. Bill Wallace (1881 – 1989)
Oldest Age While Imprisoned: 107 years and 11 months (died one month shy of 108th birthday)
Country of Origin: Australia
Last or Current Prison: J Ward of Ararat Lunatic Asylum (now the Melbourne Polytechnic's Ararat Training Centre )
Time Served: 1926 – 1989 (63 years)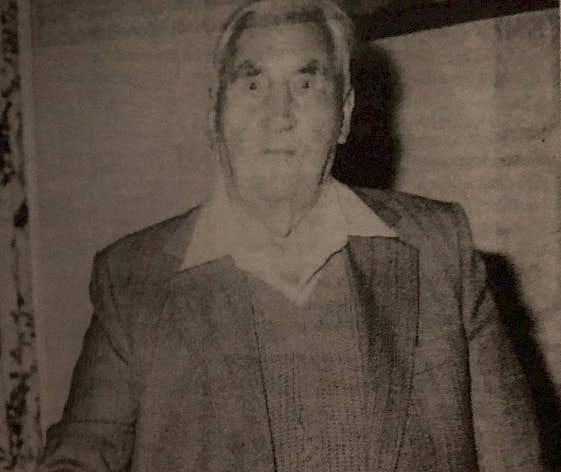 photo source: livinglifeinfullspectrum.com.au
Like many of the old prisoners on this list, Bill Wallace's long sentence was due to being deemed criminally insane. Wallace spent 63 years in the J Ward of Ararat Lunatic Asylum, which maximum security psychiatric ward for Australia's most mentally disturbed and dangerous men.
Wallace's story is a little unconventional and technically he was never actually charged with a crime or went to court. In 1926, Wallace was arrested after he was suspected of killing a man at a café in Melbourne. Wallace refused to answer any questions and was declared insane by doctors. Since he was unfit to plead, Wallace was sentenced to be held a J Ward by the Governor, who had the power to hold Wallace as long as he wanted.
For whatever reason, Wallace never talked to the doctors about the crime and was never released. On his 100th birthday, the public petitioned to have Wallace released and while the Australian government eventually agreed, Wallace was the one who refused to leave J Ward. Wallace reportedly said, "Don't be f***ing silly, I live here."
---
1. Brij Bihari Pandey (c. 1910 – Unknown)
Oldest Age While Imprisoned: 108 years old
Country of Origin: India
Last or Current Prison: Gorakhpur Jail
Time Served: 2009 – 2011 (arrested in 1987 and trial lasted over two decades)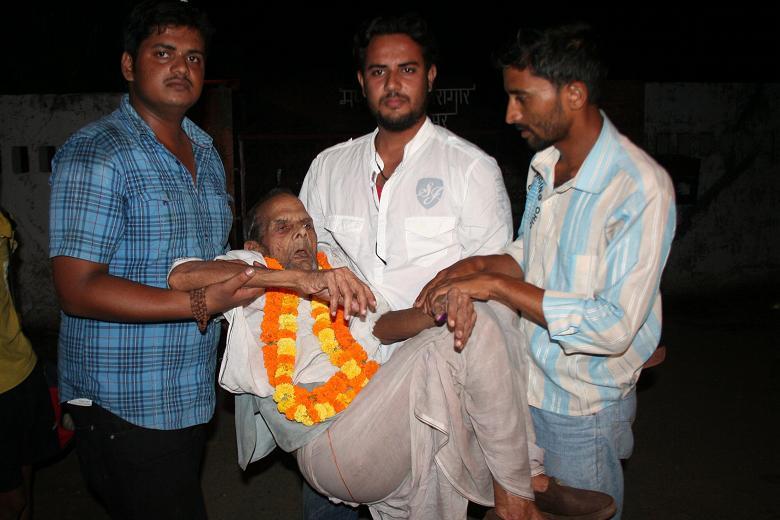 photo source: BBC News
Released in 2011 at the age of 108, Brij Bihari Pandey is the oldest prisoner ever in the world. Although Pandey technically only served a two-year sentence, he has been in jail since 1987 after he was arrested for the murder of four people.
Pandey's trial lasted for more than two decades and he was finally given a life sentence in 2009. However, Pandey was released in 2011 following concerns of his failing health.
Before he committed his horrendous crime, Pandey was a priest and had dreamed of becoming the mahant (chief priest) of Maharajganj's Jagannath temple. Another man named Ramanujdas was chosen to become the next mahant instead, and Pandey snapped.
A fight broke out between Pandey and his supporters and those in favor of Ramanujdas. Three other men, along with Ramanujdas, and Pandey and 15 other men (mostly Pandey's nephews and other family members) were arrested. While there was no update on his condition, Pandey most likely died not long after he was released.
OTHER POSTS YOU MAY BE INTERESTED IN