The majority of people on Earth have heard the name, Pablo Escobar. Known for being one of the most successful criminals in world history, Pablo has become a sort of an icon, especially after the release of so many films and series inspired by his life, the most famous of which is surely Narcos.
Pablo Escobar was born to Hermilda de Los Dolores Gaviria Berrío, a local teacher, and Abel de Jesús Escobar Echeverri, a small farmer. This famous criminal started his career extremely early, forging fake high school diplomas in his teenage years.
Pablo was the third of seven kids and had three brothers and three sisters. While some of his siblings joined him in his criminal activities, others decided to choose the righteous path but were unfortunately still negatively influenced by their brother's reputation.
If you're intrigued by this topic and want to know more, keep reading. We created a list of Pablo Escobar's siblings ranked oldest to youngest.
Unfortunately, we couldn't find the exact age of all of them, so we will first discuss Argemiro and Gloria Inés, whose date of birth has not been disclosed.
7. Argemiro Escobar
Argemiro was one of Pablo Escobar's brothers. Unfortunately, we couldn't find any information about him.
---
6. Gloria Inés Escobar
Gloria Inés was one of Pablo Escobar's siblings. Similarly to her brother Argemiro, it's extremely hard to find any information about her.
---
5. Roberto Escobar (January 13, 1947 – present)
Current Age (as of January 2023): 76 years, 14 days
Birthplace: Rionegro, Colombia
Profession: Previously co-founder and accountant of the Medellín Cartel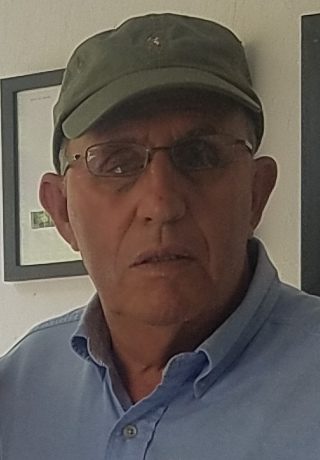 photo source: commons.wikimedia.org
Roberto is Pablo Escobar's oldest sibling. He was born in 1947.
Roberto was also a criminal as he served as co-founder and accountant of the Medellín Cartel. This was considered the first major cartel in Colombia and was responsible for smuggling up to 80 percent of the cocaine used in the US.
Roberto started his career at Droguerías Aliadas, where he manufactured medicine. During this period, he also began to study chemistry. He was later awarded a sponsorship, thanks to which he could attend the Academy of Electronic Sciences of Antioquia, where he studied electronics.
Roberto soon distinguished himself by winning a project for which he created a transistor radio. After graduation, his love for electronics continued when he decided to build a 32" tv.
In 1976, Roberto became one of the co-founders of the Medellín Cartel. He was arrested almost two decades later due to drug trafficking and smuggling and was only released in 2006.
Since his release, Roberto has launched several products, such as a propane torch and a folding phone. However, most people who ordered the latter said they never received it.
Apart from his criminal past, Roberto was extremely passionate about cycling. He finished third in the National Cycling Championship of Colombia and managed to get a total of 37 awards in a single year. For some time, he also served as the official coach for the Colombian cycling team.
Did You Know?
Roberto's nickname was El Osito, meaning 'little teddy bear.' He got this nickname when, during a bike competition, his bike tires threw lots of mud on his face. When he arrived at the finish line, a radio journalist commented: "Here comes Roberto Escobar Gaviria, who looks more like a teddy bear."
---
4. Pablo Escobar (December 1, 1949 – December 2, 1993)
Age at time of death: 44 Years, 1 day
Birthplace: Rionegro, Colombia
Profession: International criminal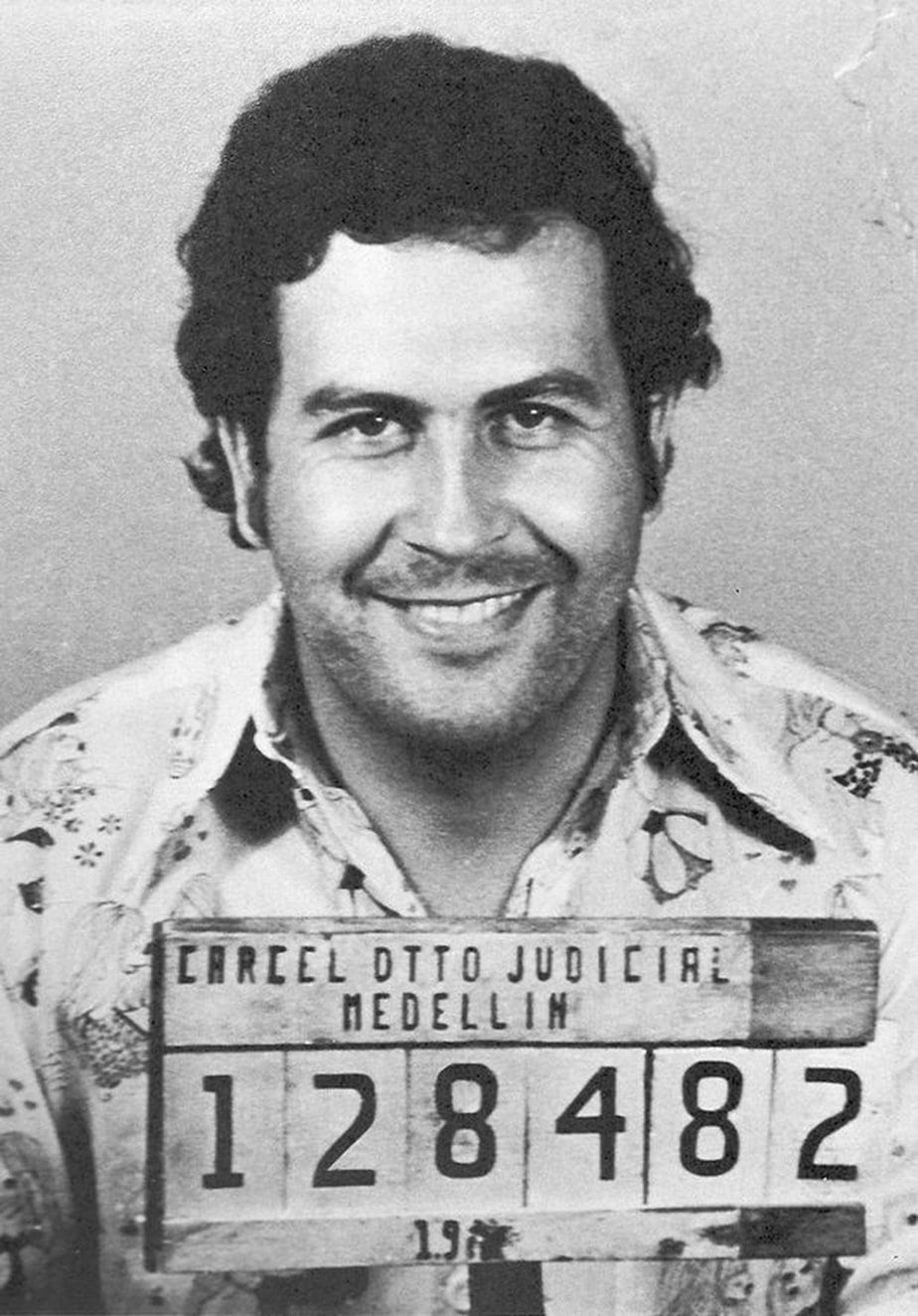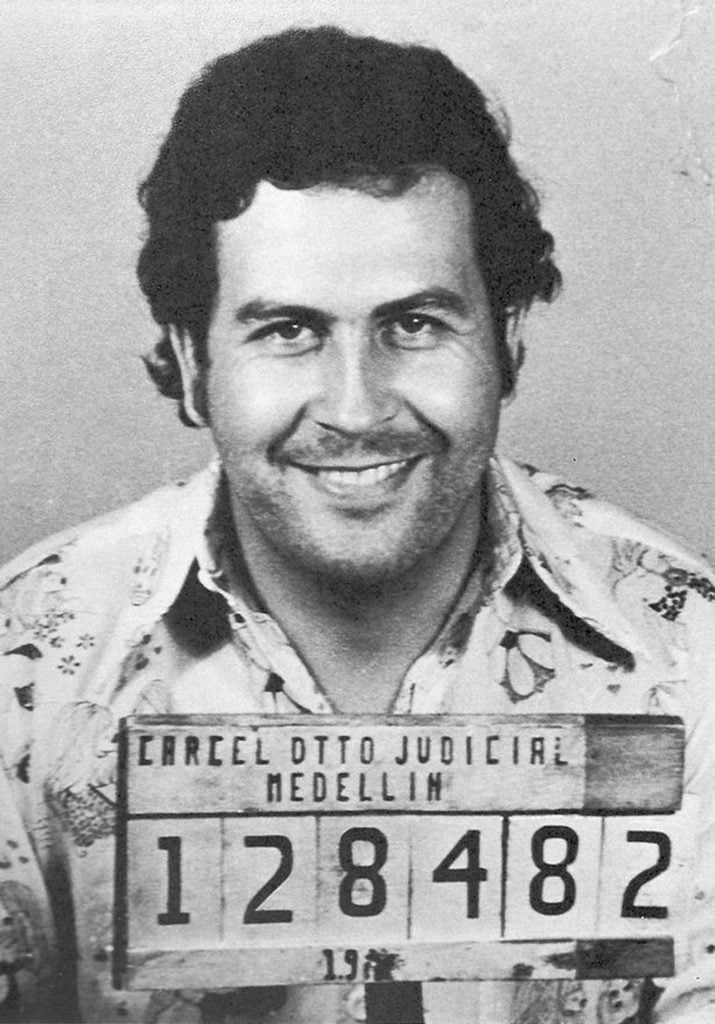 photo source: commons.wikimedia.org
Pablo Escobar is undoubtedly one of the most famous criminals and drug traffickers in the world. Born in 1949, he was the founder and leader of the Medellín Cartel and is today considered the wealthiest criminal in history. At the time of his death, he had accumulated an estimated net worth of $30 billion, equivalent to $70 billion in today's currency.
Pablo was born in Rionegro but grew up in Medellín. He attended the Universidad Autónoma Latinoamericana for some time but soon dropped out of school. He immediately started to get into criminality by selling illegal cigarettes and fake lottery tickets.
Pablo also stole several vehicles together with other people and began to smuggle drugs in the early 70s. During this period, he often kidnapped people and held them for ransom.
In 1976, Pablo founded the Medellín Cartel. This cartel managed to monopolize the trafficking of cocaine in the US in the 80s and early 90s. It has been estimated that in the 80s, Pablo's cartel esports from 70 to 80 tons of cocaine in the US each month!
Pablo often dealt with domestic and foreign cartels trying to take over its business and never showed any mercy to them. During these years, he massacred hundreds of judges, police officers, locals, and politicians.
In 1991, Pablo finally surrendered to the authorities and was sentenced to five years imprisonment. However, he managed to strike a deal of no extradition with Cesar Gaviria, the Colombian President at the time. He was therefore relocated to his own self-built prison, which was called La Catedral.
This 'prison' soon became known as 'Hotel Escobar' and 'Club Medellín,' featuring a football pitch, a jacuzzi, and a bar. Despite the amazing amenities, Pablo escaped the following year and was killed soon after in 1993 by Colombian National Police.
Did You Know?
Throughout his life, Pablo Escobar killed a total of over 4000 people. There were approximately 200 judges and 1000 policemen, journalists, and governmental officials.
---
3. Alba Marina Escobar (August 28, 1953 – present)
Current Age (as of January 2023): 69 years, 4 months, 30 days
Birthplace: Unknown
Profession: Author
Alba Marina was one of Pablo Escobar's youngest siblings. She was born in 1953. Unfortunately, there is not much information about her in English, however, she released a few interviews in Spanish.
Alba considers herself a witness and victim of her brother's action rather than a partner in crime. She is the author of the book 'El Otro Pablo,' which claims that several lies have been circulated about her brother.
According to Alba, her brother was a good person who committed awful crimes because he was pushed to do so. The book has a total of 402 pages, but Alba seems very comfortable publishing it as she claims nobody will want to seek revenge after reading it.
Did You Know?
Alba Marina Escobar had already talked about her brother Pablo in the movie Sins of My Father, directed by Pablo's son Juan Pablo Escobar.
---
2. Luz María Escobar (1955 – present)
Current Age (as of January 2023): c. 67/68 Years Old
Luz María is Pablo's younger sibling. She is very private, and we couldn't find much information about her.
Luz María is married to a man named Leonardo, and the two have three kids together.
---
1. Luis Fernando Escobar (1958 – 1977)
Age at time of death: 19 Years Old
Birthplace: Rionegro, Colombia
Profession: Student
Luis Fernando Escobar was Pablo Escobar's youngest sibling, as he was born in 1958. Unlike his brothers, he was not involved in the Medellín Cartel and preferred to focus on his education. Nonetheless, his brother's fame ended up causing his death.
One day, in 1977, Luis Fernando was enjoying an evening with his girlfriend, Viviana, when a policeman called Eliecer drunkenly forced the couple into their newly bought jeep. Believer was a policeman who had previously been assigned to infiltrate Pablo's organization but with little success.
The undercover policeman was too drunk to think straight and took command of the jeep, driving the car off a high cliff, which resulted in the death of all three passengers on board.
Did You Know?
Despite spending lots of time on the mission, Eliecer never acquired enough useful information on Pablo's organization and was therefore removed from the case.
OTHER POSTS YOU MAY BE INTERESTED IN