The Bachelorette USA is a reality dating show that follows the journey of a single woman looking for her Prince Charming. The show focuses on the ups and downs of entering into a relationship and taking care of children and family life.
The show helps women find love and overcome their fears of being alone. It shows them that, sometimes, it's okay not to have it all figured out and see what happens when you take a chance on someone who isn't perfect.
Although it's not unusual for people to date much later in life than their peers, this show allows them to find love again at an age when most people aren't looking for romance. However, age is just a number – that is what the people in this article have proven in different seasons of The Bachelorette.
Read up as we show you the oldest bachelorettes who sought after love and romance.
6. Jennifer Schefft (July 23, 1976 – present)
Age when featured: 28 years, 5 months, 18 days
Season: 3
Occupation: Actor, Publicist
Spouse: Joe Waterman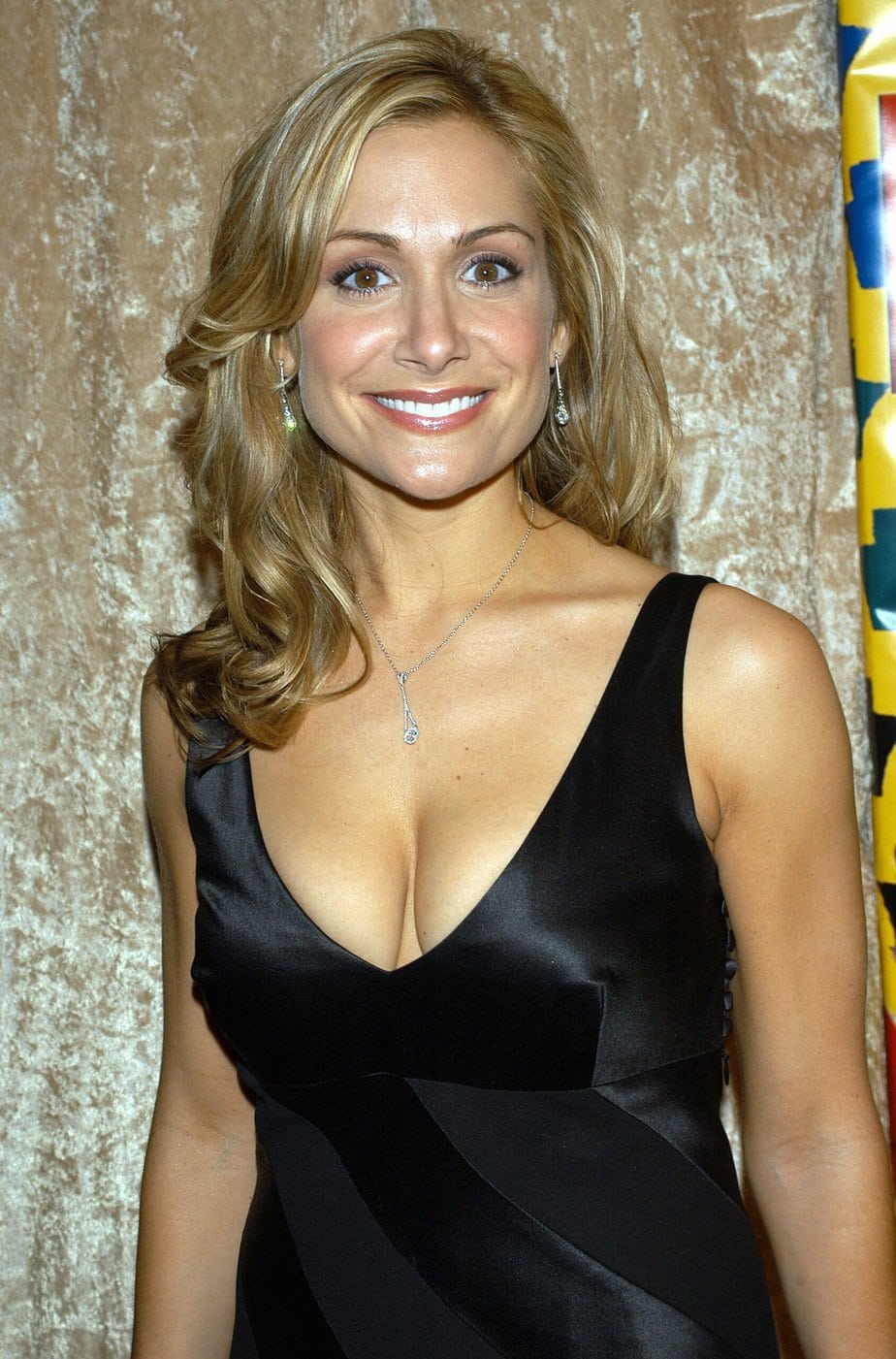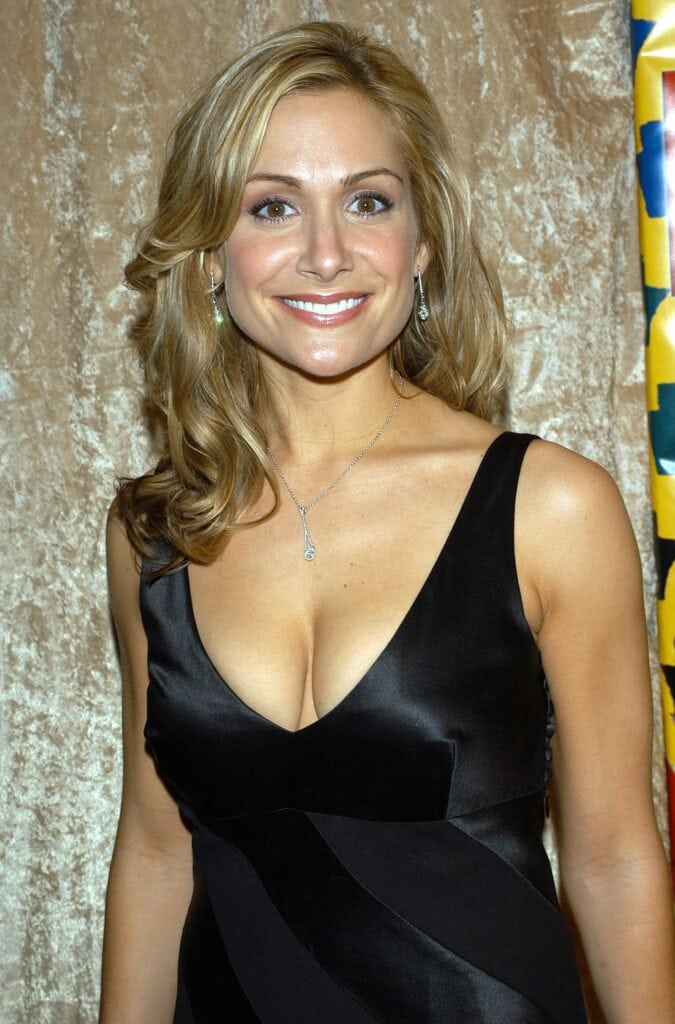 photo source: CNN
Jen Schefft is from Mentor, Ohio, and received her high school diploma in 1994. She studied at Ohio University in Athens, earning a bachelor's degree in business administration in 1998.
The third Bachelor, Andrew Firestone, made Jennifer Schefft his final selection. However, she became the lead role in The Bachelorette's third season when she and Andrew decided to part ways.
Jen chose Jerry after sending 24 of the other men home. On the live show finale, however, in an unexpected change of events, Jen advised Jerry that they should "just be friends."
Jen and her now husband, Joe Waterman, raised a family after some time. Schefft Waterman and her family moved back to her homeland of Northeast Ohio in 2017 after spending many years in Chicago. They settled in Hudson, roughly an hour from her original hometown.
---
5. Meredith Phillips (September 13, 1974 – present)
Age when featured: 29 years, 4 months
Season: 2
Occupation: Model, Make-up Artist
Spouse: Michael Broady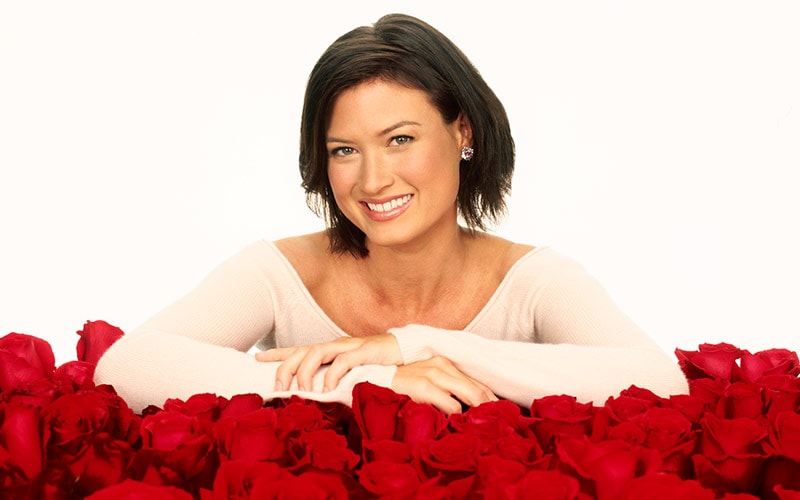 photo source: Reality Blurred
The fourth season of The Bachelor and the second season of The Bachelorette gave American makeup artist and now TV personality Meredith Phillips her big break.
Phillips, who finished as the second runner-up in The Bachelor's fourth season, was passed over by Bob Guiney. She was then chosen as the Bachelorette in the show's second season.
In the Bachelorette, Ian McKee was chosen by Meredith as her partner. The couple, engaged at the end of the program after Meredith picked Ian, broke up in February 2005. She wed Michael Broady, her high school sweetheart, in 2011.
Even though she had been clean for more than 150 days at the time, she admitted in 2013 that she had suffered from an alcohol issue.
---
4. Tayshia Adams (September 4, 1990 – present)
Age when featured: 30 years, 2 months, 1 day
Season: 16
Occupation: Influencer, Phlebotomist, TV Personality
Spouse: None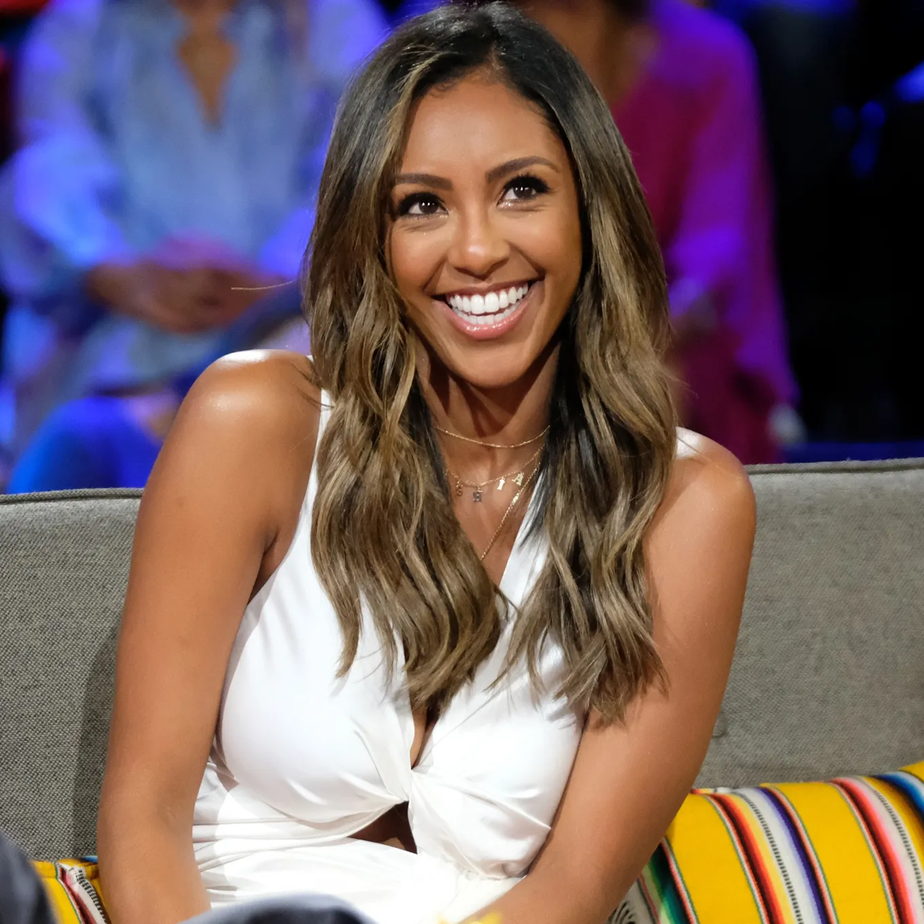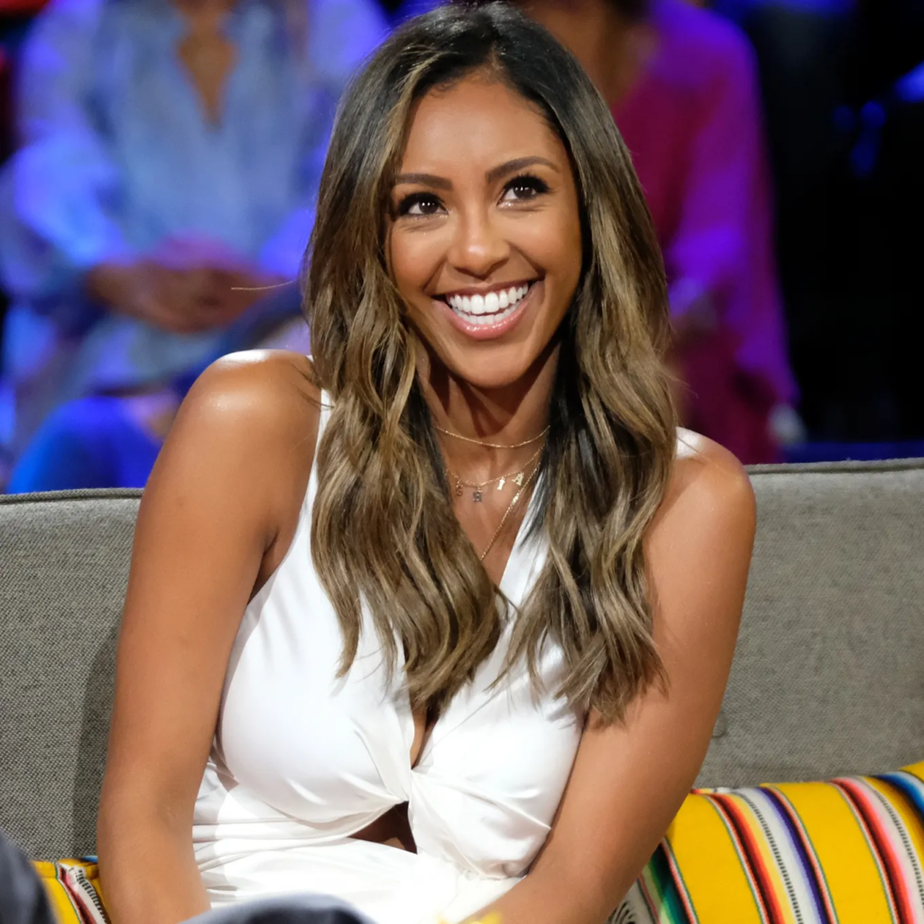 photo source: Glamour
On September 4, 1990, Tayshia Adams was born in Newport Beach, California. Tayshia studied at Concordia University and graduated in 2012 with a Bachelor of Science in Biology and Medical Science.
Tayshia started working as a phlebotomist after receiving her degree, taking blood samples from patients for research, testing, and donations.
She also had a job instructing exercise classes at locations like SoulCycle. Following her appearance on the show, Tayshia decided to leave the medical field and pursue a new passion in real estate, property, interior design, or architecture. On her Instagram, she has published various advertisements for businesses.
In The Bachelorette, she replaced Clare Crawley after the latter got engaged to Dale Moss.
---
3. Trista Rehn- Sutter (October 28, 1972 – present)
Age when featured: 30 years, 2 months, 11 days
Season: 1
Occupation: Therapist, TV Personality, Actor
Spouse: Ryan Sutter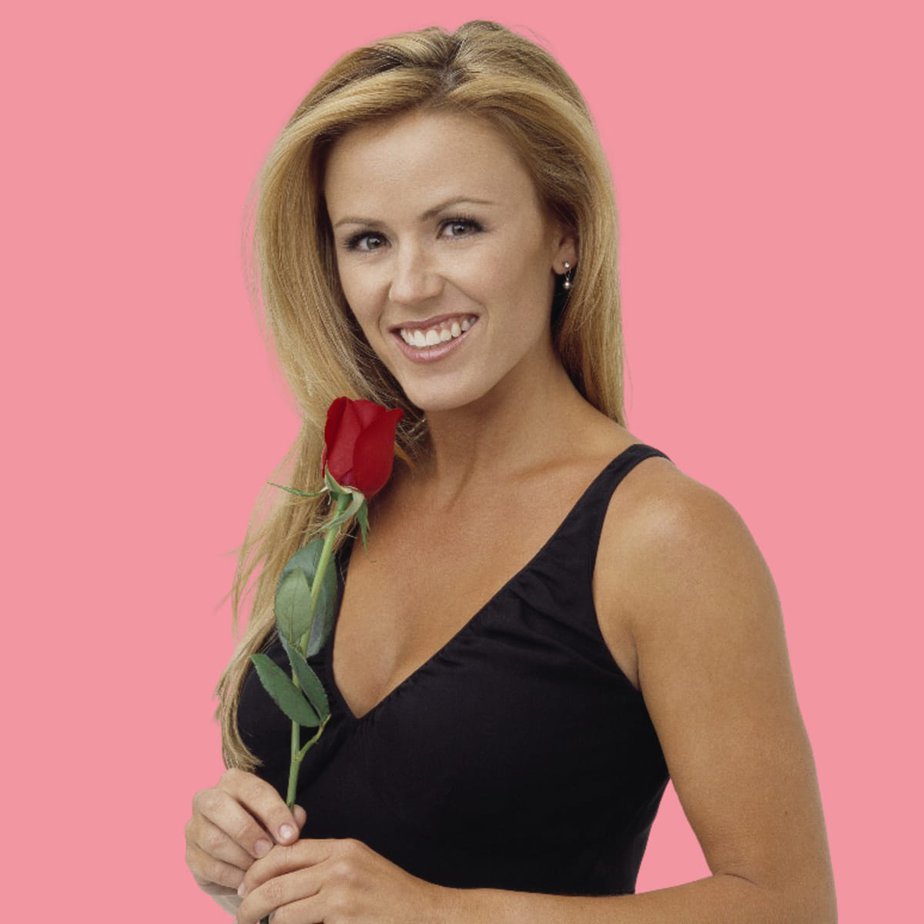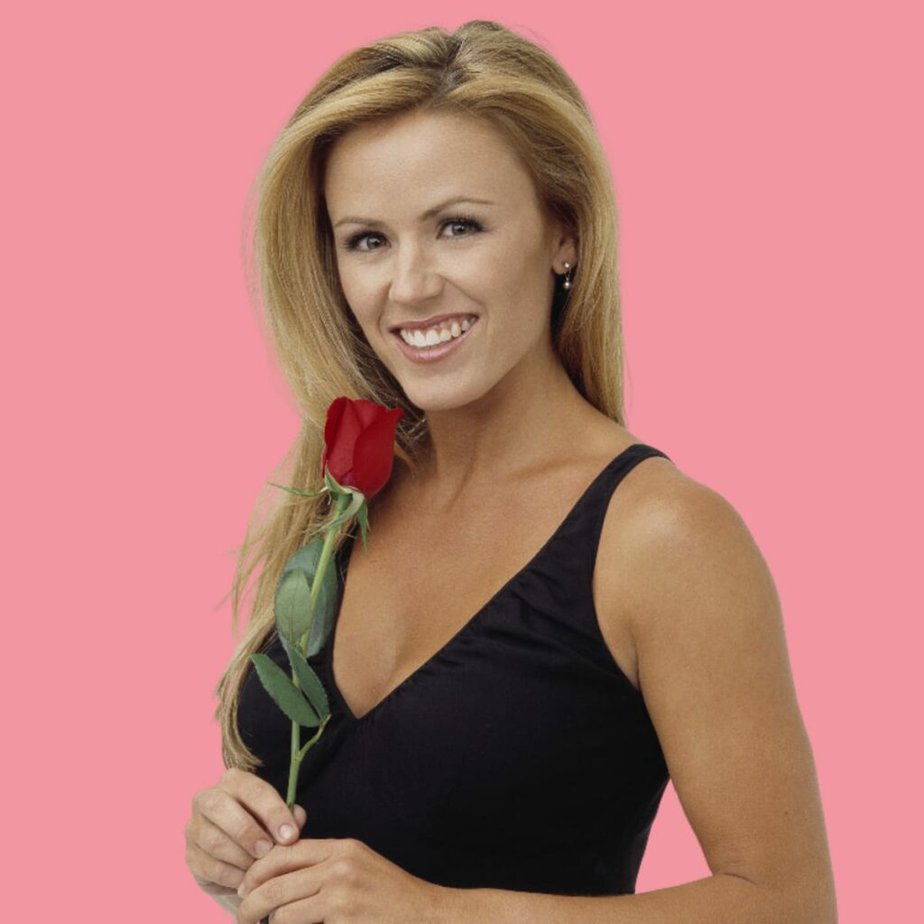 photo source: Parade
Trista Sutter, born on October 28, 1972, applied for and was cast as one of the 25 women hoping to find romance with The Bachelor in the first season of the wildly popular program. Before she even had a lick of fame, Trista worked as a physical therapist and dancer.
She found love in the end on a separate program she was the star of, "The Bachelorette," where she met Ryan, who soon became her husband.
Trista Sutter was born in Indianapolis in 1972 and raised in St. Louis, Missouri. Before beginning her career as a Miami Heat dancer in the early 2000s, she worked as a pediatric physical therapist at Miami Children's Hospital. She holds a master's degree in physical therapy from the University of Miami.
Before being cast in the 2002 premiere of ABC's "The Bachelor," she worked in the entertainment business in modest roles. Sutter applied for "The Bachelor" to try something different and interesting.
---
2. Rachel Lindsay (April 21, 1985 – present)
Age when featured: 32 years, 1 month, 1 day
Season: 13
Occupation: Attorney, Sports Team Owner, TV Host
Spouse: Bryan Abasolo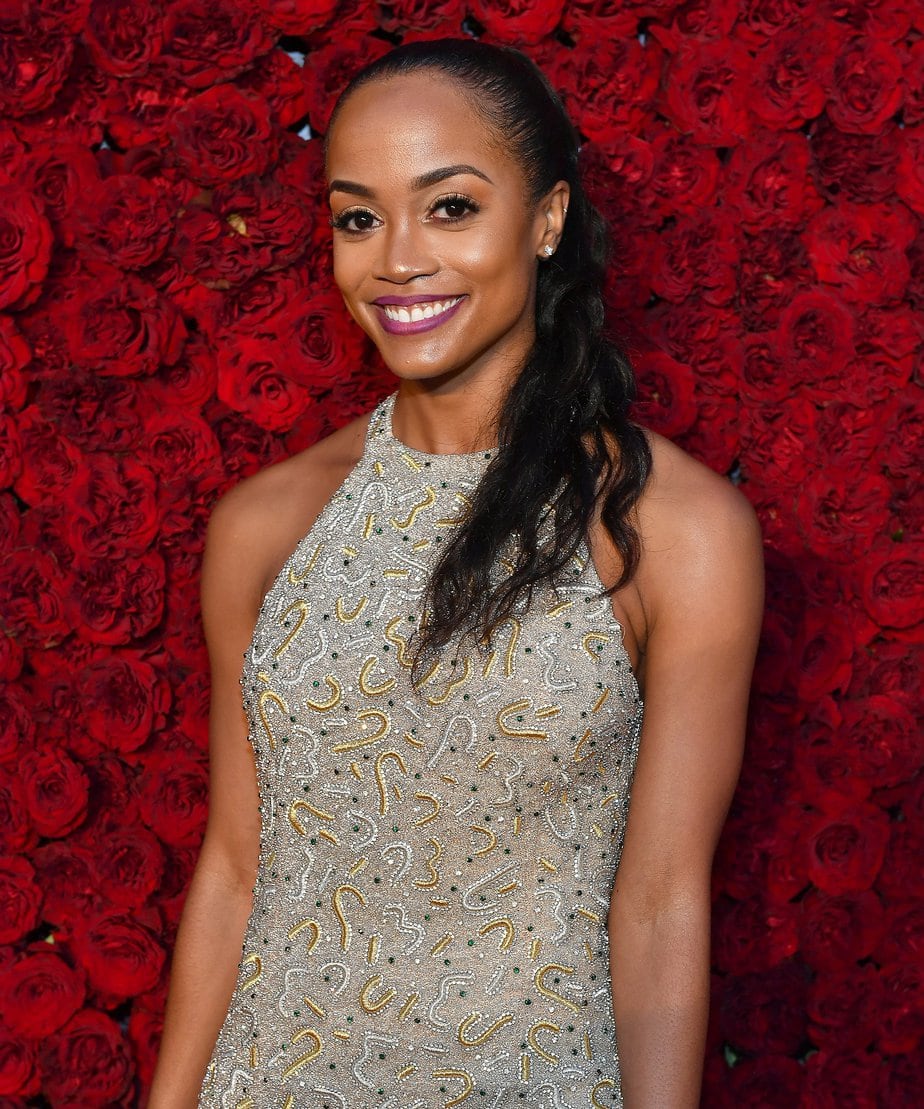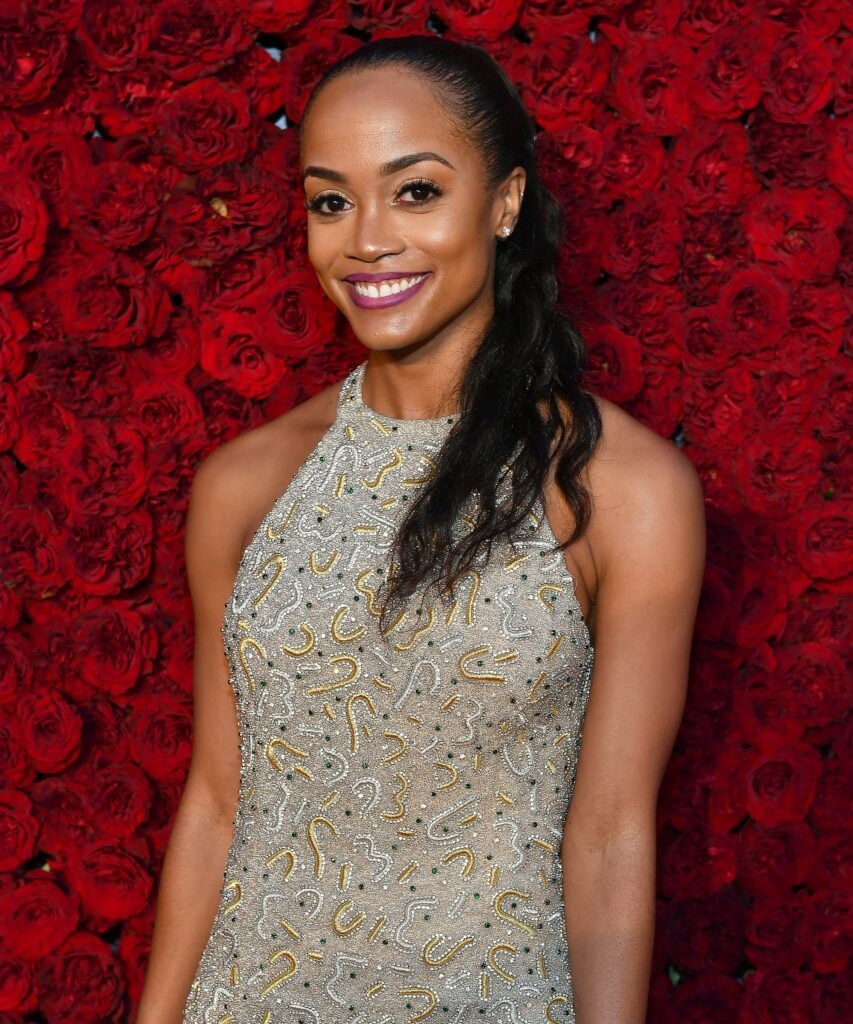 photo source: Refinery29
The Bachelor's 21st season had Rachel Lynn Lindsay Abasolo as a contestant. The 13th season of The Bachelorette then picked her to be the Bachelorette. It was the first time in the history of The Bachelor that an announcement was made while the program was still airing.
When Rachel was named the Bachelorette in 2017 and made series history as the first Black lead, there were plenty of men to select from. She met Bryan Abasolo while filming her season of The Bachelorette, and she ultimately said yes to his engagement.
The news that Rachel and Bryan's wedding would not be shown on television was made public by ABC in December 2018.
The pair revealed in January 2019 that they had decided on a romantic wedding for late summer. On August 24, 2019, they exchanged vows at the Royalton Suites Cancun in Mexico.
---
1. Clare Crawley (March 20, 1981 – present)
Age when featured: 39 years, 6 months, 24 days
Season: 16
Occupation: Hair Stylist, TV Personality
Spouse: Engaged to Ryan Dawkins (October 2022)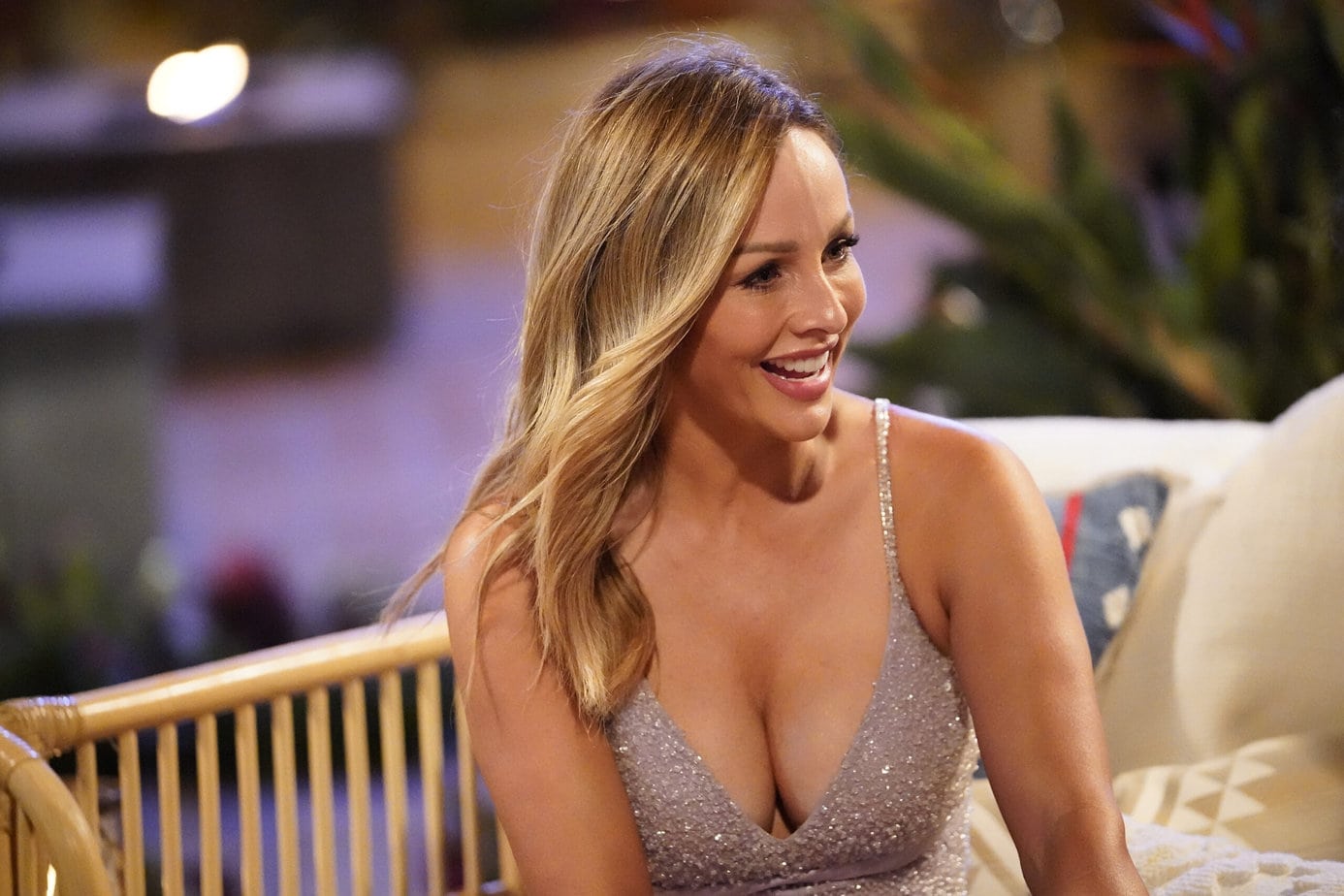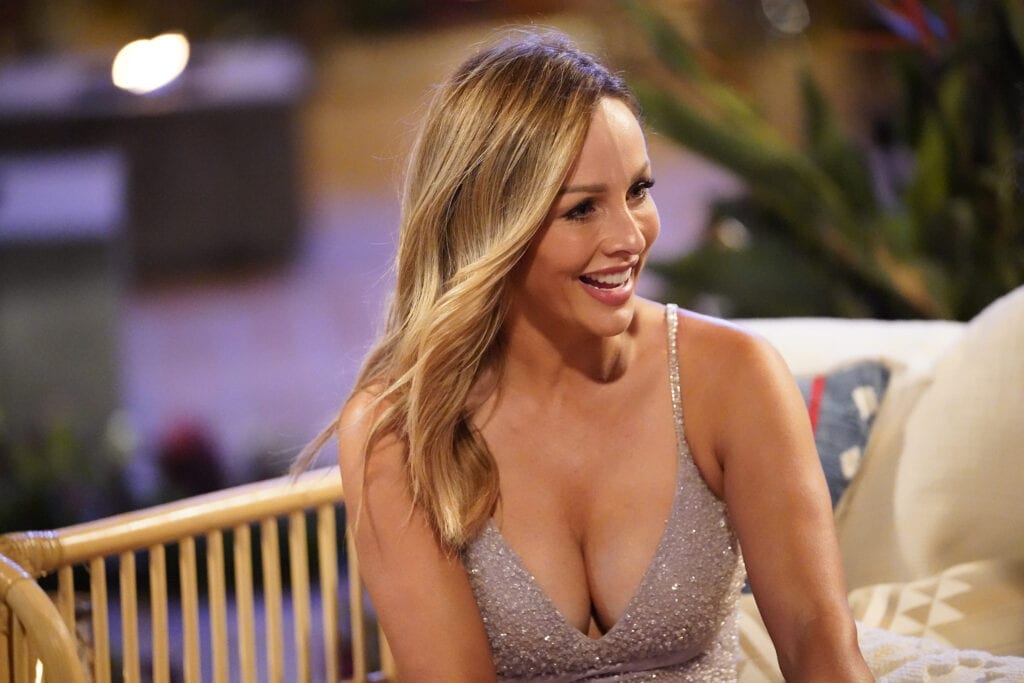 photo source: Newsweek
Season 16 of The Bachelorette introduced us to the oldest Bachelorette ever on the show, Clare Crawley, who was then 39 when it aired.
Clare Crawley is a woman who works as a hairstylist and grew up in Sacramento, California, as the youngest of six siblings. The mother's side of the family is Mexican.
Crawley made her television debut as a competitor on Juan Pablo Galavis's season of The Bachelor when she advanced to the bottom two but lost to rival Nikki Ferrell. Galavis subsequently termed their nighttime ocean swam together when she was on The Bachelor a regret because he didn't want to set a poor example for his kid.
Following Galavis' rejection of her, Crawley confronted him about his derogatory remarks about their relationship.
OTHER POSTS YOU MAY BE INTERESTED IN