Mariska Hargitay comes from a prestigious acting and entertaining family and is just one of six accomplished siblings. Her father, Mickey Hargitay, was a professional bodybuilder, actor, and winner of the 1955 Mr. Universe.
For anyone unfamiliar with competitive bodybuilding, winning the Mr. Universe competition is akin to the NFL Super Bowl or the MLB World Series. It's the pinnacle of achievement in their profession.
Mariska's mother, Jayne Mansfield, was an icon of the 1950s and 1960s. She was what one would call a "sex symbol." A Playboy Playmate, actress, singer, and nightclub entertainer, Jayne turned heads of men and women as a bombshell talent with a Golden Globe and Primetime Emmy Award. With it, she proved to be more than just a pretty face.
Mariska and her siblings have, for the most part, followed in mom and dad's footsteps. They are older now and found their own identities and enjoyed their successes. With that, we figured now is as good a time as ever to learn a little more about the Hargitay siblings while we rank them from oldest to youngest!
6. Tina Hargitay (1949 – Present)
Information on the eldest sibling in the Hargitay ensemble is unknown. We know that Tina Hargitay remains in contact with Mariska and the two are close.
Tina is the daughter of Mickey Hargitay and his first wife, Mary Birge, which means Tina is her half-sibling but every bit a part of the family as any other beloved sibling.
Did You Know?
Tina was in attendance for Mariska's Hollywood Walk of Fame Star ceremony in 2013 to honor her unforgettable run on one of the most popular, critically praised television shows of all time, Law & Order.
---
5. Jayne Marie Mansfield (November 8, 1950 – Present)
Age (June 1, 2022): 71
Born: Bryn Mawr, Pennsylvania
Occupation: Actress, Model
Notable Achievement: Olly, Olly, Oxen Free (film)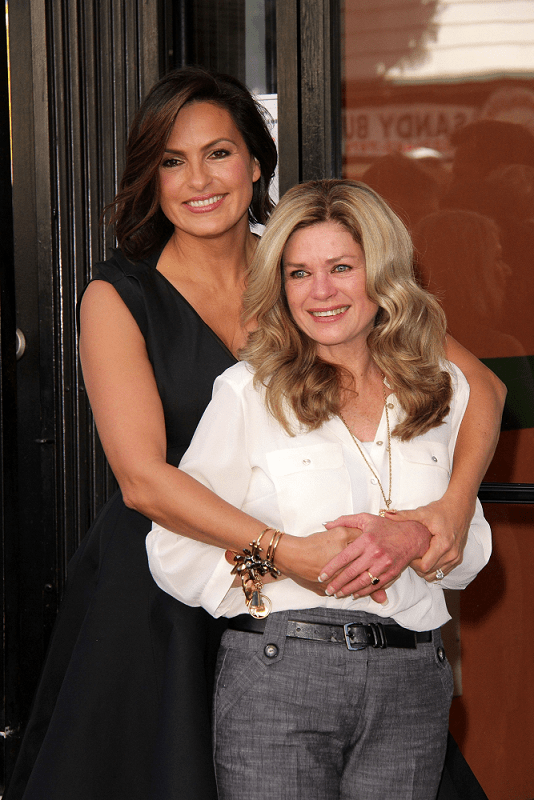 photo source: depositphotos.com
Jayne Marie Mansfield is a former actress and model known as the first daughter of a Playmate (mom) to be a featured model in 1976. Her big claim to fame also landed her a spot in the exclusive 100 Beautiful Women once again beside her mother in Playboy magazine's 1988 special issue. She is Mariska's half-sister and daughter of Jayne Mansfield and Paul Mansfield.
Jayne Marie is named after her late mother. Other than acting in Olly, Olly, Oxen Free, she also starred in Blond in Hollywood.
Did You Know?
Only Jayne Marie attended their mother's funeral on July 3, 1967, after she passed in a tragic car accident in Eastern New Orleans at just 34-years-old. This was due to the rest of the kids being too young. Jayne Marie was married to Barry Lang. They had one son together before divorcing.
---
4. Mickey Hargitay Jr. (December 21, 1958 – Present)
Age (June 1, 2022): 63
Born: Los Angeles, California
Occupation: Actor
Notable Achievement: It Happens in Athens (film)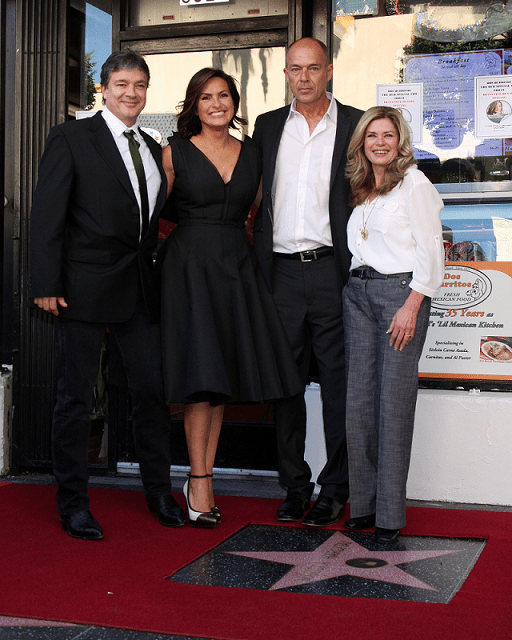 Mickey pictured between Mariska and Jayne Marie
photo source: depositphotos.com
Mickey Hargitay Jr. is the eldest among those with the last name Hargitay. He gets some brownie points for being the first child of Jayne Mansfield and Mickey Hargitay, as well.
Not too many revealing details are shared online about Hargitay Jr., but he did get to showcase some acting chops as a 4-year-old in 1962's It Happens in Athens. They like to start them young when it comes to the Hargitay family business.
Did You Know?
Mickey Jr. has appeared as himself in documentary-style pictures and other projects about his mother like The Wild Wild World of Jayne Mansfield. He's also featured with a few of his siblings on the TV shows New York, New York, and The Merv Griffin Show.
---
3. Zoltan Hargitay (August 1, 1960 – Present)
Age (June 1, 2022): 61
Born: Santa Monica, California
Occupation: Film Crew, Carpenter
Notable Achievement: Retroactive (film)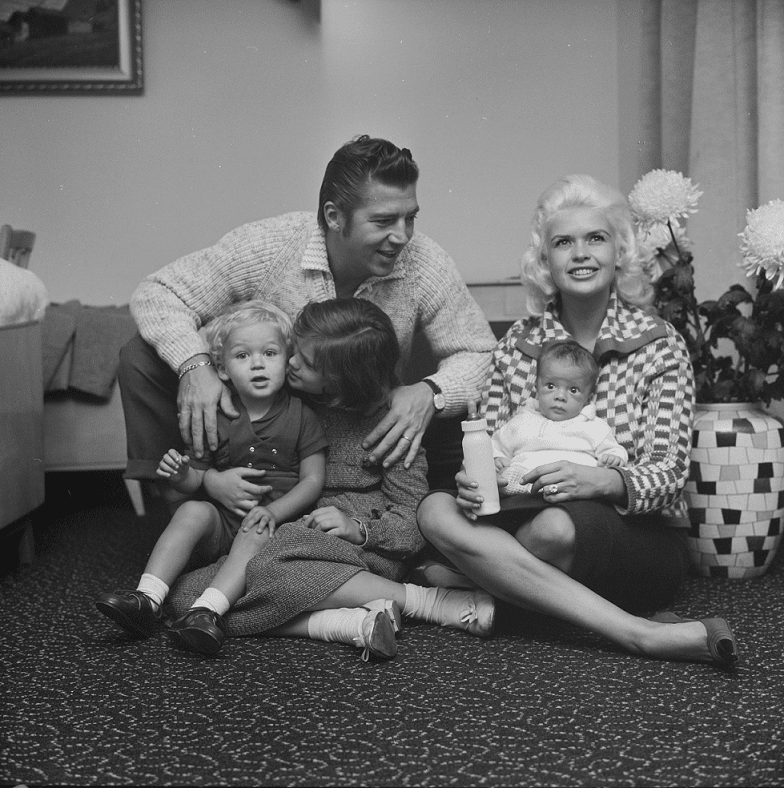 Zoltan sitting on Jayne Mansfield's lap
photo source: Wikimedia Commons
Zoltan Hargitay is Mariska's 61-year-old older brother and second child of Jayne Mansfield and Mickey Hargitay. Zoltan did not pick up the acting mantle with his baby sister, but he did find his way into show business, carrying on the family legacy.
He worked as a carpenter in the art department on Retroactive (1997), T-Force, Reflections on a Crime, and Shrunken Heads, all in 1994.
Did You Know?
Zoltan appeared as himself in Mariska's E! True Hollywood Story.
---
2. Mariska Hargitay (January 23, 1964 – Present)
Age (June 1, 2022): 58
Born: Santa Monica, California
Occupation: Actress, Director, Philanthropist
Notable Achievement: Golden Globe Award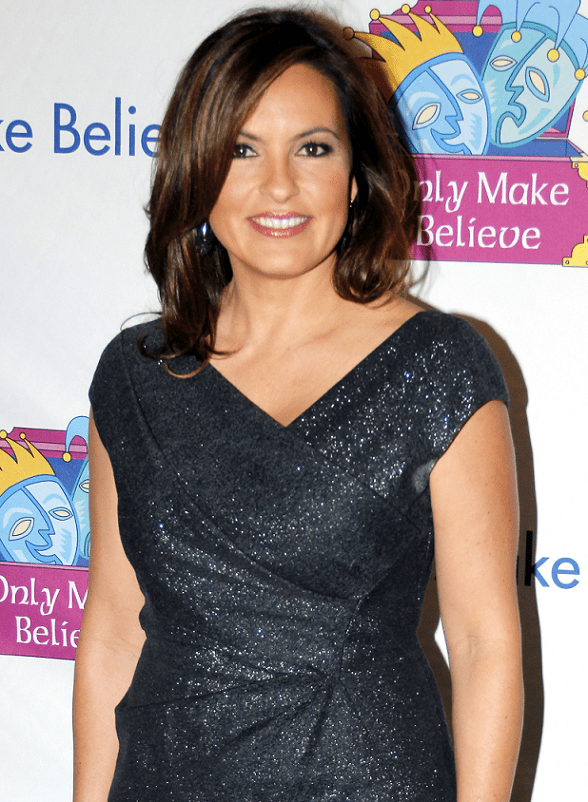 photo source: Wikimedia Commons
Mariska Hargitay is the golden egg in the Hargitay family. Mariska is on a planet of her own. She is best known for her starring role as Olivia Benson in the drama series Law & Order: Special Victims Unit from 1999 to the present.
The fact that her character has endured in the series as long as it has is a testament to her brilliance as an actress.
Mariska made her film debut in the 1985 horror comedy Ghoulies, which was received as a "cut-rate 'Gremlins." As we all know, no future cult classic starts with the best critical response. It takes time for a bootleg Gremlins film to be fully appreciated.
It's a right of passage, and for Ghoulies, it made its way safely. Despite the rocky start for Mariska, everything turned out ok, and she found consistent roles through the 1980s and 1990s.
For all the success she's had in her professional life, it's unfortunately tainted with a backdrop of tragedy.
Her mother, who we now know as the beautifully talented actress and model, died tragically in a car accident that Mariska, Mickey Jr., and Zoltan happened to be in.
A tragedy of that magnitude and in the way it happened will never erase itself from their memory. She describes how the loss of her mother left "a hole in my heart that won't ever be filled. I will never get over it. I will always be a girl who lost her mom." Her father passed in 2006 from multiple myeloma at 80-years-old.
Did You Know?
Mariska Hargitay founded the Joyful Heart Foundation, which supports victims of sexual abuse, child abuse, and domestic violence. It was established in 2004. The foundation has also sent over 5,000 women and children on therapeutic programs in several states, which employ methods like yoga, meditation, massage, swimming with dolphins, and other wellness habits to improve the lives of those who need it most.
---
1. Tony Cimber (October 18, 2965 – Present)
Age (June 1, 2022): 56
Born: Los Angeles, California
Occupation: Actor, Director
Notable Achievement: Announcer on Married… with Children
Tony Cimber is the youngest of the Hargitay siblings at 56-years-old!
Tony is the half-brother of Mariska and the son of Jayne Mansfield and Matt Cimber. His father was the co-creator of GLOW, of which Tony has taken the reigns as part of the additional crew.
Did You Know?
He's worked as a director on The Original Ladies of Wrestling (2019) and produced Houses of Mystery: Mysteries of the Cathedrals. Apart from his seemingly limited work in the industry, not many details have been revealed about Tony's life other than the close relationship he keeps with his family.
OTHER POSTS YOU MAY BE INTERESTED IN