Madonna is, without a doubt, one of the most famous artists in the world. Known for singles such as Like A Virgin, La Isla Bonita, and Hung Up, Madonna has toured the whole world thanks to her music.
Born to catholic parents, Madonna Louise and Silvio Anthony 'Tony' Ciccone, Madonna grew up with her seven siblings. Unfortunately, her mother died in 1963 due to breast cancer. Madonna was then raised by the family housekeeper Joan Gustafson, who her father married after the death of her mother.
The couple had two kids together, Madonna's youngest siblings, Mario and Jennifer.
Would you like to know more about Madonna's life? Then keep reading. In this article, we created a list of Madonna's siblings ranked oldest to youngest.
8. Anthony Ciccone (May 3, 1956 – present)
Current Age (as of December 2022): 66 years, 7 months, 2 days
Birthplace: Rochester, Michigan
Profession: Unemployed
If you would ever get the chance to meet Anthony Ciccone, you would never imagine he is the brother of one of the most famous singers in the world.
Madonna's oldest brother used to work in the family's vineyard but lost his job after being found drinking directly on the vats. Anthony has been living more than seven years of his life without a house, sleeping on the street. He spent his days under a bridge in Michigan, where he constantly struggled with alcoholism.
Throughout the years, Anthony has also developed a tumultuous relationship with the police. In fact, in 2013, he was arrested after resisting an officer in a public bathroom in Michigan.
After years of living on the street, one day, Anthony decided he had had enough and went into rehab. He chose a revolutionary place called Dann's House, where patients can drink as much as they want.
In the past, Anthony made the news after declaring that his famous sister, Madonna, did not care about him and that the feeling was mutual. However, Anthony's statement regarding Madonna's feelings for him seems to be unreliable.
In fact, Madonna had footed the bill for a two-month stay in a clinic in Texas and had repeatedly tried to get in contact with her older brother.
Did You Know?
During an interview in 2011, Anthony declared, "I'm a zero in their eyes – a non-person. I'm an embarrassment. If I froze to death, my family probably wouldn't know or care about it for six months."
---
7. Martin Ciccone (June 15, 1957 – present)
Current Age (as of December 2022): 75 years, 5 months, 20 days
Birthplace: Rochester, Michigan
Profession: Works In A Rehab
Martin Ciccone is Madonna's second oldest brother. He was born in 1957 and is currently 65 years old.
Similarly to Anthony, Martin struggled with alcohol throughout his lifetime. Thankfully, at the age of 55, he finally got into rehab and managed to start a program that helped him stay away from alcohol.
In fact, during an interview the following year, he revealed he had spent a whole year without alcohol.
After this experience, Martin decided to work in the clinic, helping others get sober. According to him, this supports him in his decision to stay away from alcohol.
Throughout his life, Martin has been arrested a total of three times for drunk driving. On the third occasion, he also had to spend three months in prison.
Madonna greatly helped his brother in times of need and even supported him financially. Regarding his brother, Anthony, Martin declared that his sister had tried her best to help him out but always found resistance.
Talking about Madonna, Martin declared, "We are on good terms and she's helping me out. She's getting me some new teeth. I'm hoping to start doing voiceover work again for cartoons and video games and get back on my feet."
Did You Know?
Martin tried to work as a singer for a short period of time and even released an album called Judgment Day, in which he talked about his experience in prison.
---
6. Madonna (August 16, 1958 – present)
Current Age (as of December 2022): 64 years, 3 months, 20 days
Birthplace: Bay City, Michigan
Profession: Songwriter, Actress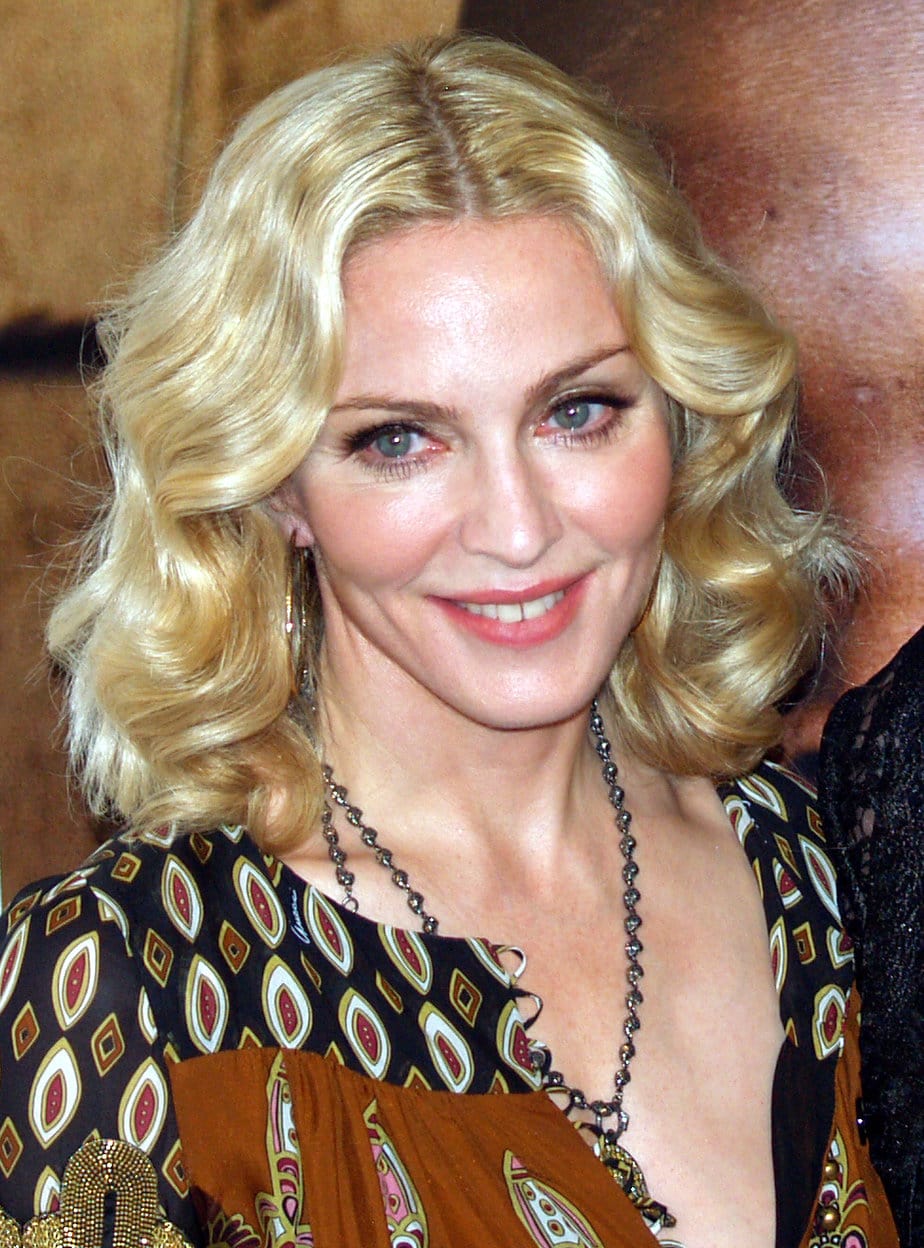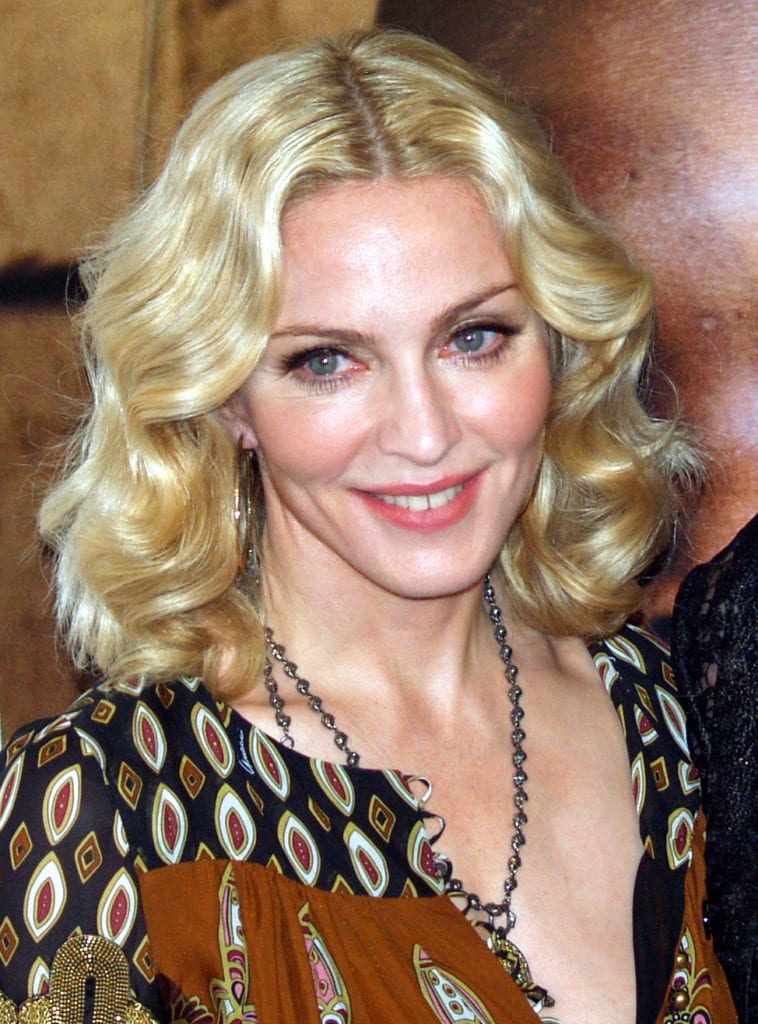 photo source: commons.wikimedia.org
Even though it may seem hard to believe, Madonna was born in 1958 and is currently 64 years old! In 1978, Madonna decided to move to New York to become a modern dancer, but she soon realized she was more interested in music.
For a short period of her life, she worked as a drummer, guitarist, and vocalist for the group Breakfast Club to then pursue a solo career. Her first album, Madonna, was published in 1983, after which she soon became famous worldwide.
Apart from her music career, Madonna also worked as an actress in several productions, such as Desperately Seeking Susan, Dick Tracy, and Evita. Throughout her life, Madonna financially supported several charities, including the Ray of Light Foundation and Raising Malawi.
Did You Know?
Madonna is currently the best-selling female recording artist of all time.
---
5. Paula Ciccone (August 22, 1959 – present)
Current Age (as of December 2022): 63 years, 3 months, 14 days
Birthplace: Bay City, Michigan
Profession: Model
Just like her sister Madonna, Paula tried to pursue an art career. She tried to first work as a model and then as an artist but never reached her sister's fame.
At a young age, Paula moved to New York to pursue a modeling career. Here she shared an apartment with actress and producer Jorja Fox, who at the time was also working as a model.
Paula's career started well. She appeared on Rolling Stones and was chosen in several advertisements. However, she never became the top model she had always dreamed of.
Did You Know?
In an interview with Oprah Winfrey, Paula declared that she was suffering from the trauma related to her sister's success and her absence from home.
---
4. Christopher Ciccone (November 22, 1960 – present)
Current Age (as of December 2022): 62 years, 13 days
Birthplace: Bay City, Michigan
Profession: Artist, Interior Decorator, Designer
View this post on Instagram
Christopher Ciccone was born in 1960 and is now 61 years old. Unlike most of his other siblings, Christopher is very close to his sister. He has even joined her on tour.
He was born in Bay City and attended Western Michigan University before deciding to study at Oakland University, where he started to take dancing classes.
In 1980 Christopher worked as a professional dancer at the La Groupe de La Place Royale. Two years later, he moved to New York to help his sister as a backup dancer. Eventually, as Madonna became more and more successful, so did Christopher, who served as the director of Madonna's Blond Ambition World Tour in 1990.
Madonna really liked her brother's job and decided to hire him again for her The Girlie Show, her 1993 tour. Apart from working with his sister, Christopher also directed music videos for stars such as Dolly Parton and Tony Bennett.
Christopher is also a great interior designer. He began working in this field when in 1985, Madonna asked him to buy her furniture for her new apartment. In 1991, he had his first solo art show in New York, where he exhibited seventeen paintings with prices starting from $3,500.
Did You Know?
In 2008, Christopher released a New York Times bestselling book called Life With My Sister Madonna.
---
3. Melanie Ciccone (1962 – present)
Current Age (as of December 2022): c. 60 Years Old
Birthplace: Pontiac, Michigan
Profession: Entrepreneur
Melanie was born in 1962 and is currently 60 years old. She attended Michigan State University, from which she graduated in 1985. Here she studied Spanish literature and language.
Melanie first worked at the Council on International Educational Exchange (CIEE) and later in life decided to join Warner Records and FAO.
Melanie has now completely changed her career path and worked as an entrepreneur producing embroideries, prints, quilts with textile illustrations, and mixed media.
Did You Know?
Melanie declared she enjoyed exploring new places and now lives in mid-coast Maine with her husband.
---
2. Jennifer Ciccone (1968 – present)
Current Age (as of December 2022): c. 54 Years Old
Birthplace: Unknown
Profession: Unknown
Jennifer Ciccone was born in 1968 and is Madonna's youngest sister. Unfortunately, we do not know much about her as she likes to keep her life private.
---
1. Mario Ciccone (1969 – present)
Current Age (as of December 2022): c. 53 Years Old
Birthplace: Unknown
Profession: Manager at Ciccone Vineyard & Winery
Mario Ciccone is Madonna's youngest sibling, as he was born in 1969 and is currently 53 years old.
Mario decided to work in his parent's business and took over Ciccone Vineyard & Winery, becoming its manager.
Unfortunately, similarly to his sister Jennifer, Mario likes to keep his life private, and for this reason, we don't have much information about him.
Did You Know?
Mario is married and has two sons.
OTHER POSTS YOU MAY BE INTERESTED IN