Katy Perry is one of the most famous singers currently on the scene. She is known for her pop, rock, and disco style and is the author of hits such as Hot N Cold, Roar, Dark Horse, California Gurls, and Last Friday Night.
Katy Perry, whose real name is Katheryn Elizabeth Hudson, was born in October 1984 in Santa Barbara, California. Both her parents, Maurice Keith Hudson and Mary Christine are Pentecostal pastors. According to them, they both decided to turn to religion following a wild youth.
From her mother's side, she is also related to film director Frank Perry, who earned an Academy Award nomination for Best Director.
Katy Perry grew up together with her two siblings, Angela and David. If you would like to know more about them, just keep reading. Below you will find a list of Katy Perry's siblings ranked oldest to youngest.
3. Angela Hudson (December 7, 1982 – present)
Current Age(as of January 2023): 40 years, 1 month, 5 days
Birthplace: Los Angeles, California, USA
Profession: Sagittarius
Angela Hudson is Katy Perry's oldest sibling. She was born in 1982 and is now 40 years old. The two are close and are the founders of the charity organization Fireworkfoundation, whose goal is to empower kids in underserved communities.
While growing up, Katy went through a phase during which she was copycatting everything Angela was doing. During this period, she often stole the cassettes Angela was practicing with, went to her room, and practiced with them herself.
She would then go to their parents and perform in front of them. Thanks to these shows, Katy's parents decided to send her younger daughter to singing classes.
On May 5, 2012, Angela married a man called Svend Lerche. She got pregnant the following year in October. Her first baby was a beautiful baby girl who came into the world on February 26, 2014. Three years later, Angela gave birth to her second baby.
Did You Know?
Katy Perry helped her sister deliver her two babies. She commented on the experience, "I helped deliver my sister's two babies in her living room – now three and six – and in a tub on her bed, holding her leg back, filming it like Scorsese."
---
2. Katy Perry (October 25, 1984 – present)
Current Age (as of January 2023):
38 years, 2 months, 18 days
Birthplace:
Santa Barbara, California, USA
Profession:
Scorpio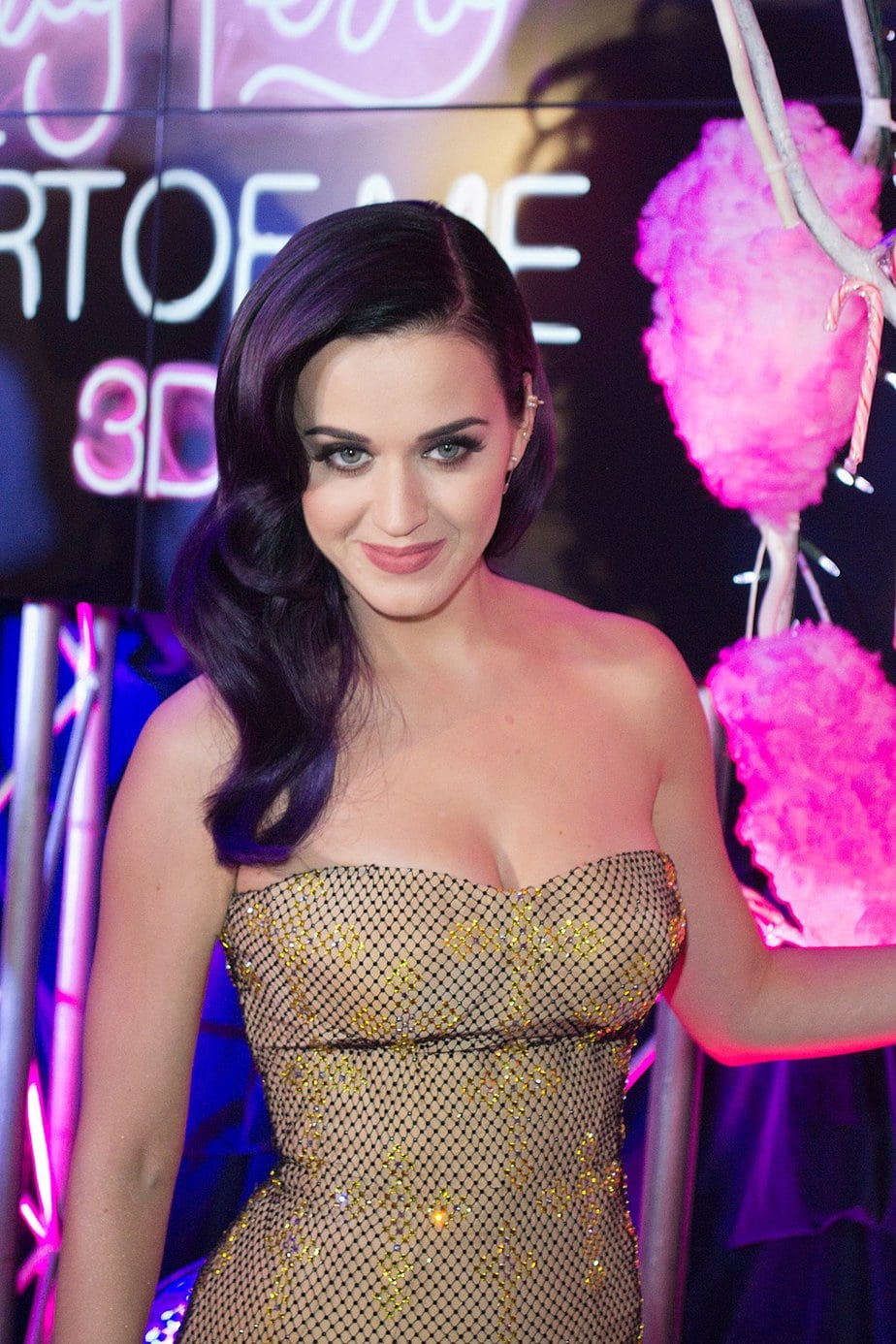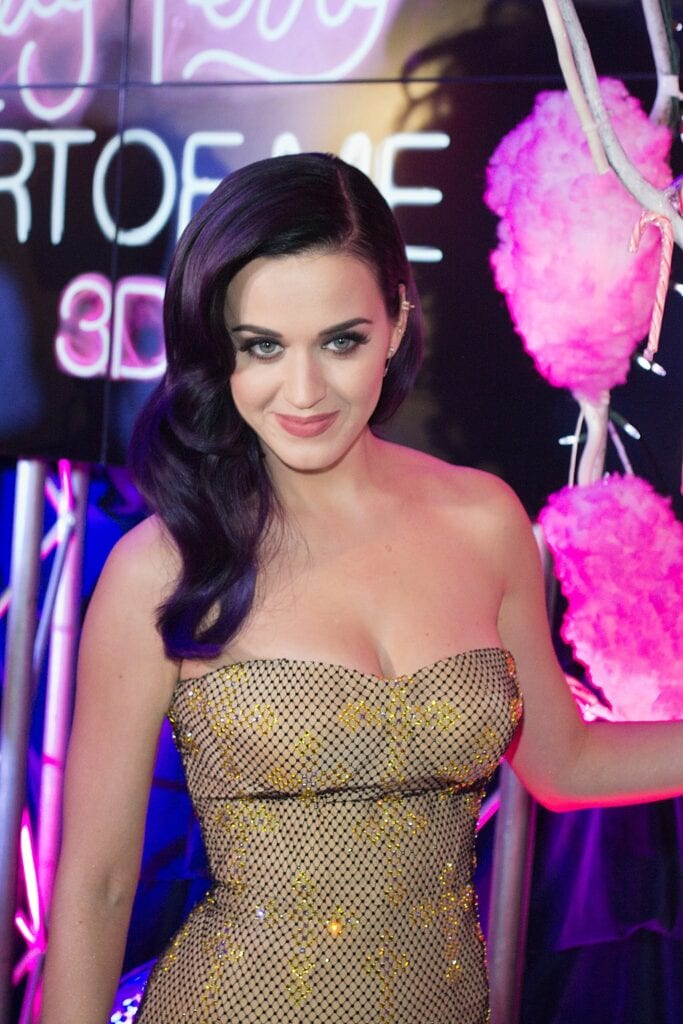 photo source: commons.wikimedia.org
Katy Perry is one of the most famous singers of the late 2000s and early 2010s.
When she was nine years old, Katy started to sing at her parents' ministry. She was given her first guitar four years later as a birthday present. Later, she took dancing lessons and learned how to swing, Lindy Hop, and jitterbug.
Katy started to pursue a gospel career at the age of 16. That same year, she released her first album, titled Katy Hudson. Unfortunately, this was unsuccessful, but the young singer did not give up.
She moved to Los Angeles the following year to get into secular music. During this period, she adopted the stage name Katy Perry.
Katy finally rose to fame in 2008 with One of the Boys, her second studio album, a worldwide success. The album contained hits such as I Kissed A Girl, which ranked number one on the US Billboard Hot 100, and Hot N Cold, which ranked number three.
In 2010, she published her third album, Teenage Dream. This contained songs such as California Gurls, Teenage Dream, ET, Last Friday Night, and Firework. All these songs became the number-one single in America shortly after they were released. A later version of the album Teenage Dream: The Complete Confection also included the famous song Part of Me.
In 2013, Katy Perry published the album Prism featuring singles such as Roar and Dark House.
Throughout her career, Katy Perry has sold over 143 million records and received four Guinness World Records, five Billboard Music Awards, and five American Music Awards.
She was also added by Forbes to their list of highest-earning women in music from 2011 to 2019.
---
1. David Hudson (August 11, 1988 – present)
Current Age (as of January 2023):
34 years, 5 months, 1 day
Birthplace:
STulsa, Oklahoma, USA
Profession:
David Hudson is Katy Perry's youngest sibling, as he was born in 1988 and is currently 34 years old. He decided to follow in his sister's footsteps and is now a renowned singer and songwriter. Unlike his siblings, David was born in Tulsa, Oklahoma, but was raised in southern California.
David started to write music when he was only 12 and released his debut EP, Dirty Face, in 2012. The following year, he published his first album, The Revolution. However, he experienced the highest point of his career only a few months ago. In fact, on June 15th, 2022, he was awarded the Rocket League season 16 Champion Award.
Concerning his private life, David currently lives in Orlando, Florida. He is a huge fan of anime and has an impressive figurine collection. David loves cats and is the proud owner of two felines, Peachy and Buzzbo.
Did You Know?
David participated in Katy Perry's movie: Katy Perry: Part of Me. He was also cast in other productions such as Summer Campbell, published in 2013, Madison, which came out in 2014; and Never Forget, from 2011.
OTHER POSTS YOU MAY BE INTERESTED IN