Katrina Kaif is a name many casual moviegoers might not recognize in the United States, but across the sea in India, she is a bonafide superstar British actress who works primarily in Hindi-language films.
Throughout her career, she's earned enough to call herself one of the highest-paid actresses in India and the recipient of several awards honoring her achievements in film, standing at the front lines of championing the world of Bollywood.
It wasn't smooth sailing right out of the gate for Katrina, and she struggled, as do most men and women looking to break into the industry without the help of the right connections. Because of her beauty, she worked as a model moving around from city to city until she landed in London, where she was scouted and put in the film Boom (2003).
It was a disaster by all measures, but it's the foot in the door Katrina needed to take the reigns and carve out what would become one of the great careers for an actress overseas.
Today we wanted to take a closer look at Katrina Kaif and the siblings that have supported her throughout this incredible journey in her young life. Let's rank the Kaif siblings from the oldest to the youngest!
8. Stephanie Turcotte (August 30, 1977 – Present)
Age (as of May 31, 2022): 44
Stephanie Turcotte is the oldest sibling in the family at just 44-years-old.
She lives a very private life, and information on her whereabouts and professional history is kept private.
Did You Know?
Stephanie stands on the far left of the image above.
---
7. Sebastien Laurent Michel (1978 – Present)
Age (as of May 31, 2022): 44
Occupation: Furniture Designer
Sebastien Laurent Michel is an adventurer and travel junkie. As far as addictions go, that's about as good as it gets! He's also the only brother in the family.
Among the fans of Katrina Kaif, all consider her brother a heartthrob for his tasteful sense of style and outgoing personality.
Did You Know?
Sebastien has a private Instagram account with nearly 4,000 followers.
---
6. Christine Raphael Duran Spencer (1981 – Present)
Age (as of May 31, 2022): 41
Occupation: Homemaker, Designer
Christine Spencer is married to Nat Spencer.
Information on her life is private, like her older siblings, but we do know she practices the religion of Islam and is of British nationality like the rest of her family.
Did You Know?
Christine is the daughter of Suzanne Turquotte and Mohammed Kaif. She's pictured on the far right in the image above.
---
5. Natacha Turcotte (1982 – Present)
Age (as of May 31, 2022): 40
Occupation: Jewelry Designer
Natacha Turcotte is the third oldest sister in the family and a jewelry designer.
Details on Natacha's life continue to live outside of the spotlight, but she does make appearances with the family at various social functions.
Did You Know?
Natacha is married to Mike O'Gorman.
---
4. Katrina Kaif (July 16, 1983 – Present)
Age (as of May 31, 2022): 38
Born: Victoria, Hong Kong
Occupation: Actress
Notable Achievement: Among highest paid actresses in India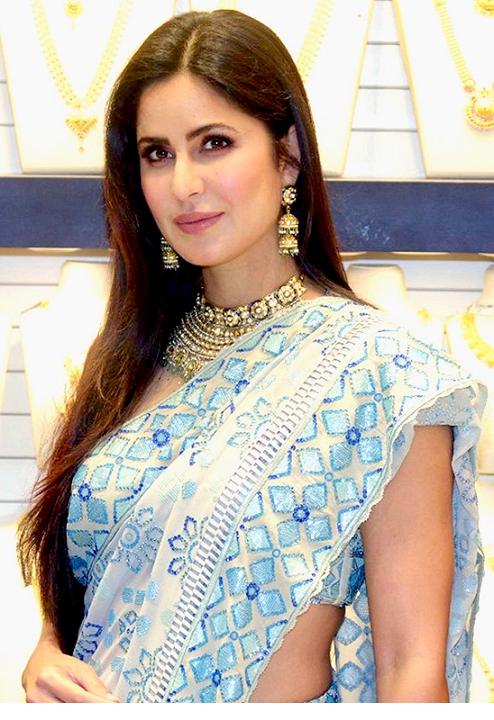 photo source: Wikimedia Commons
Katrina Kaif comes from an eclectic background. Her exposure to different cultures and customs has informed her performances in the Bollywood sphere. Fans and critics noticed and honored Katrina with four Screen Awards and four Zee Cine Awards.
Katrina isn't your conventional Bollywood star of British descent. Born in Hong Kong, she lived in several countries before finding a home in the UK for three years.
Working in fashion on the London circuit, she was discovered by Indian filmmaker Kaizad Gustad, who cast her in her first picture.
The film flopped, and she struggled to find acting gigs while continuing to model professionally. Thankfully, her struggle for work wasn't because of any lack of acting ability but because her command of Hindu wasn't up to par yet.
Things turned around quickly for the blossoming star with a few romantic comedies like Mere Brother Ki Dulhan, which earned her nominations for the Filmfare Award for Best Actress. She's featured in listings as one of India's most attractive and beloved celebrities, which is just icing on a cake made of hefty paychecks.
Katrina is active in philanthropic causes. She's always on the right side of op-ed pieces written about her, which praise her work and generous donations. She's vocal about her support for LGBTQ+ rights and the fight against domestic violence.
She participates in a trust run by her mother called Relief Projects India. The goal is to provide resources to the underprivileged. These include rehabilitation, education, housing, and infanticide prevention.
Under her cosmetics brand Kay Beauty, Katrina launched the #Kare initiatives, supporting every issue under the umbrella term of social causes, including the employment of more women.
Did You Know?
Kristina Kaif is married to fellow actor Vicky Kaushal. Vicky is a well-established actor in his own right for his extensive work in successful Hindi films. He's won a National Film Award, a Filmfare Award, and even made his appearance in Forbes India's Celebrity list of 2019.
---
3. Melissa Turcotte Roberts (1985 – Present)
Age (as of May 31, 2022): 37
Occupation: Mathematician
Notable Achievement: Recipient of Laing O'Rourke Mathematics Award for Best Student
Melissa Turcotte Roberts is the 37-year-old fourth sister of Katrina and lives a life away from the bright lights. Melissa is a world-renowned mathematician and scholar. She completed her masters in mathematics at Imperial College in London in 2009. For her final dissertation, she discovered a new solution to a partial differential equation that models the behavior of shallow water waves. That makes sense, right?
Melissa has a very close relationship with all her siblings, especially Katrina. She is often spotted in family photos and gatherings whenever time permits in their equally busy schedules.
Did You Know?
After graduating from Imperial College, Melissa took a position as a consultant at BAE Systems – a British multi-national security, arms, and aerospace company, helping develop cutting-edge technology for the military and civilian populations.
---
2. Sonia Turcotte (1988 – Present)
Age (as of May 31, 2022): 34
Occupation: Photographer, Designer
Notable Achievement: Studied at University for Creative Arts at Surrey, UK
Sonia Turcotte is the 34-year-old sibling in the Kaif family ensemble. She is an accomplished photographer and designer, graduating with a major in graphic design from the University for Creative Arts at Surrey, United Kingdom.
An artist like Katrina, Sonia chooses to express herself through her graphic design and as a photographer. The usual subject of her photography is the "banal and mundane in everyday life."
Did You Know?
Sonia is active on social media and even runs a Tumblr account, where she showcases some of her artistic flavors.
---
1. Isabelle Kaif (January 6, 1991 – Present)
Age (as of May 31, 2022): 31
Born: Hong Kong
Occupation: Model, Actress
Notable Achievement: Debuted in film Dr. Cabbie (2014)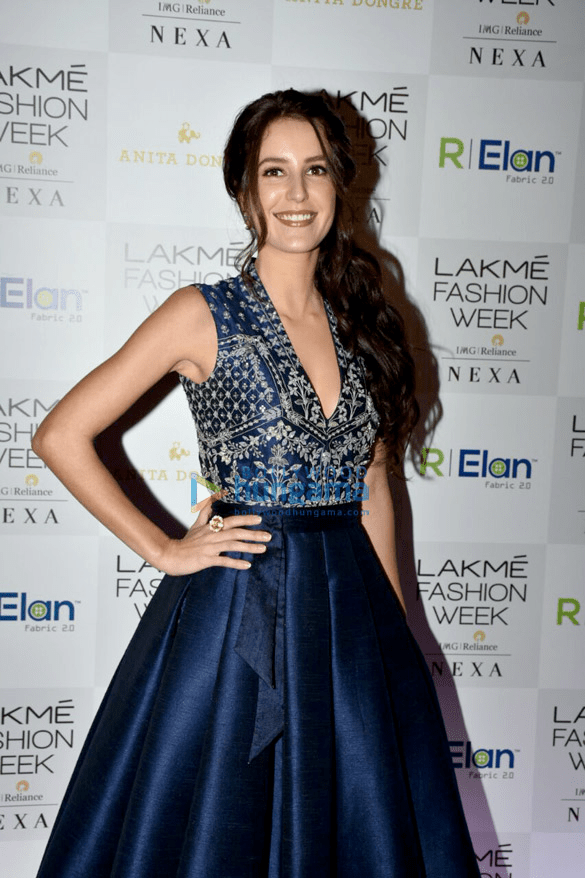 photo source: Wikimedia Commons via Bollywood Hungama
Isabelle Kaif is the youngest of the Kaif siblings at 31-years-old!
The youngest child in this star-studded family has dreams of following her sister in showbiz, and by all accounts, she's well on her way to fulfilling her dream. Debuting on the screen in the film Dr. Cabbie in 2014, Isabelle has worked as a model just like Katrina has.
In 2021, Isabelle was poised to lead Stanley D'Costa's dance film, Time To Dance, alongside her co-star Sooraj Pancholi. According to IMDb, the film scored an abysmal 2.2/10. Like any endeavor worth its while, bumps in the road happen in the journey toward eventual success.
Did You Know?
Isabelle Kaif serves as a brand ambassador to the cosmetics company Lakmé Cosmetics.
OTHER POSTS YOU MAY BE INTERESTED IN