Kamala Harris is one of the most important politicians in the world, as she currently serves as Vice President of the USA.
Kamala was born in Oakland, California, to Shyamala Gopalan and Donald J. Harris. Her mother was a Tamil Indian biologist who contributed to advancing breast cancer research. At the same time, her father was a university professor of economics at Stanford University and had Afro-Jamaican origins.
Kamala relocated to Illinois when she was very young. It was here that her mother gave birth to her little sister, Maya.
If you want to know more about these siblings, this article is for you! Below is all the information you need about Kamala Harris and her sister, Maya Harris.
2. Kamala Harris (October 20, 1964 – present)
Current Age (as of February 2023): 58 Years Old
Birthplace: Oakland, California, USA
Profession: 49th President Vice President of the United States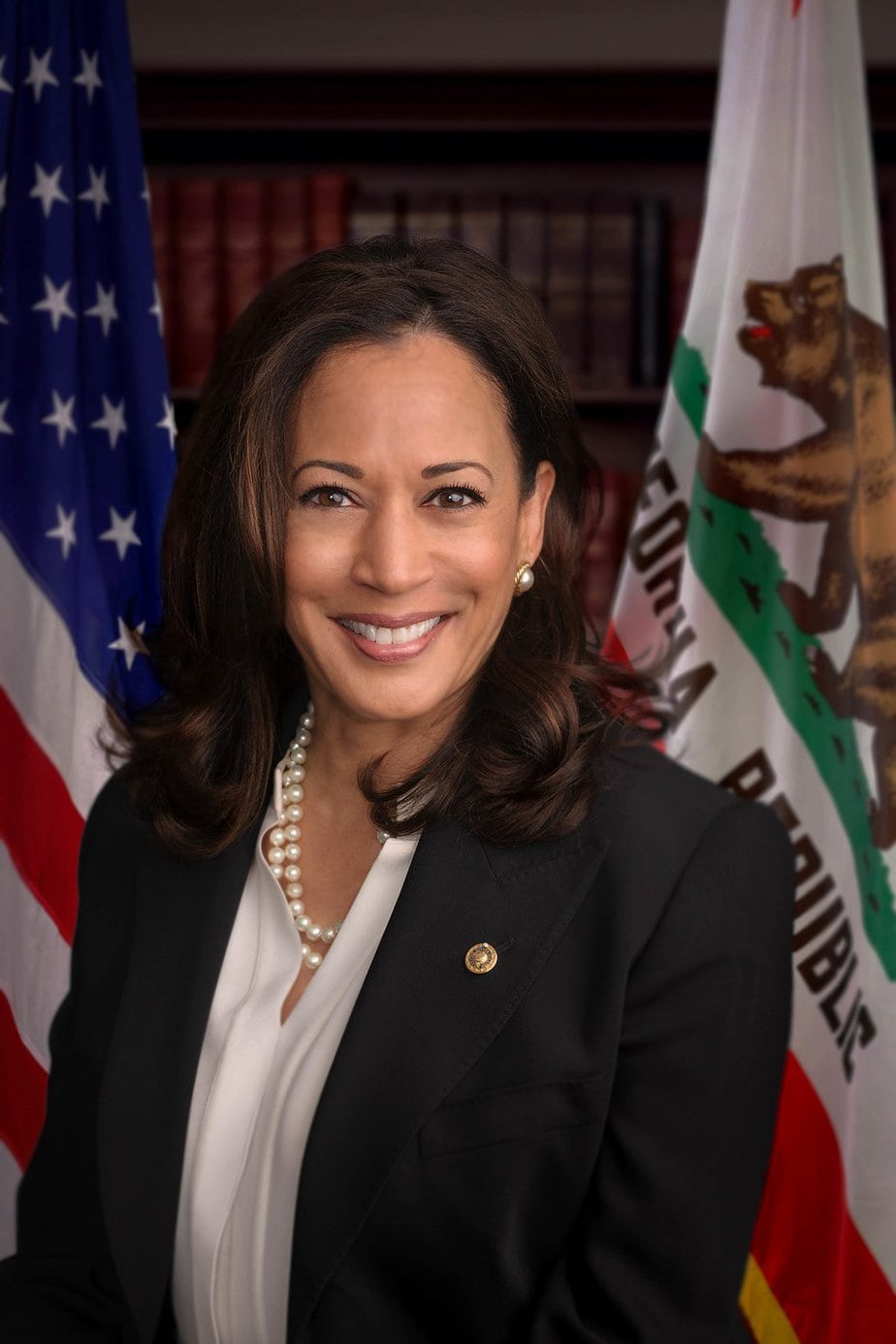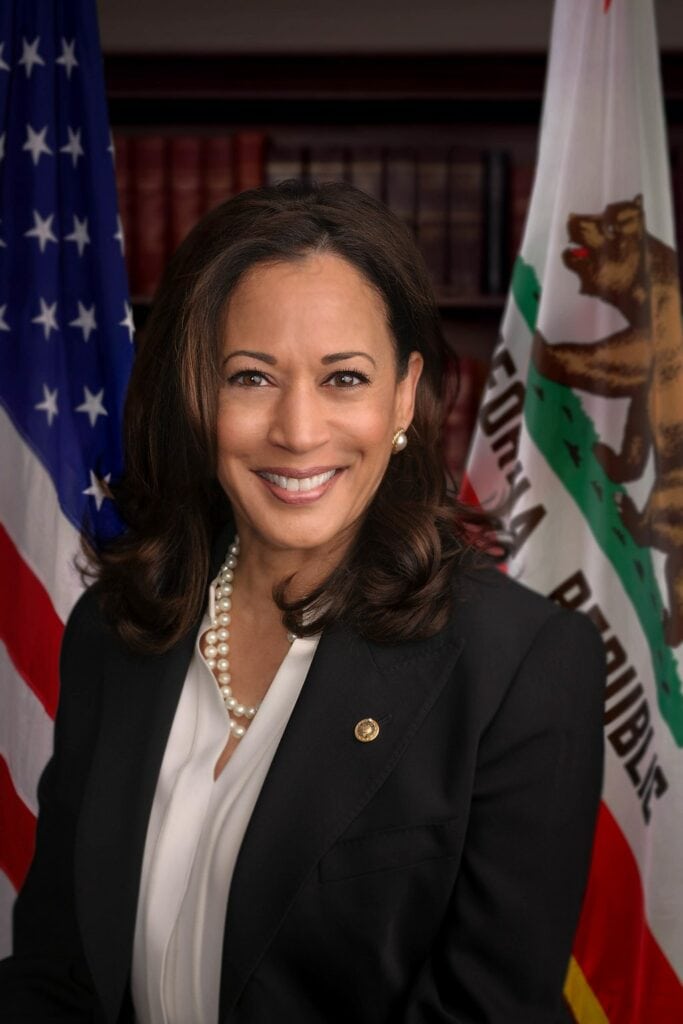 photo source: commons.wikimedia.org
As we mentioned earlier, Kamala Harris is an American politician and attorney currently serving as the 49th Vice President of the United States.
She is the first female Vice President in the country's history and the first African-American and Asian-American Vice President.
Kamala attended Howard University and the University of California, Hastings College of the Law. Throughout her life, she was awarded the Thurgood Marshall Award and included in Newsweek's list of 20 of America's Most Powerful Women. A few years later, in 2013, Time magazine also included her in their Time 100, a list of the 100 most influential people in the world.
Kamala is a talented writer and is the author of three books. Her first one was titled Smart on Crime: A Career Prosecutor's Plan to Make Us Safer, and was published in 2009. She also recently wrote Superheroes Are Everywhere and The Truths We Hold: An American Journey, which came out in 2019.
Did You Know?
Talking about her private life, Kamala is married to an attorney called Doug Emhoff. The two met on a blind date organized by a mutual friend in 2013. Following their wedding in 2014, Kamala became the official stepmother of Doug's two children, Cole and Ella.
---
1. Maya Harris (January 30, 1967 – present)
Current Age (as of February 2023): 56 years, 25 days
Birthplace: Champaign-Urbana, Illinois, U.S.
Profession: Lawyer and Writer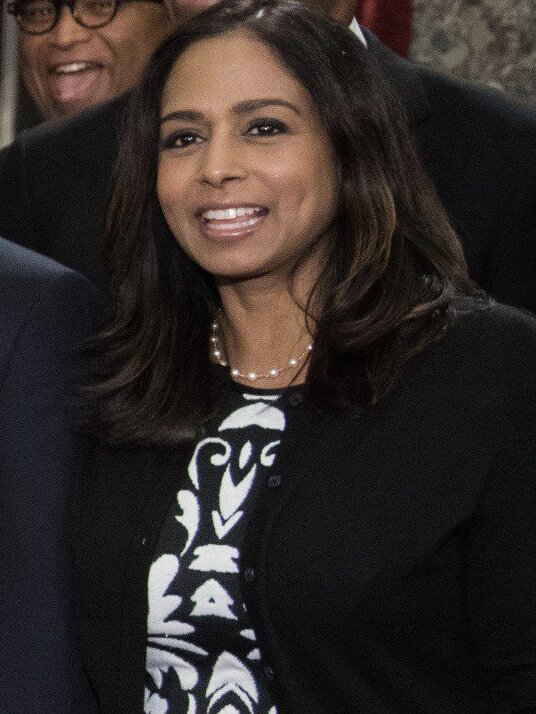 photo source: commons.wikimedia.org
Maya Harris is Kamala Harris' younger sibling. She was born in 1967.
Maya works as a lawyer, public policy advocate, and writer. She was one of the three senior policy advisors for Hilary Clinton's 2016 presidential campaign. On top of this, in 2020, she also worked as chair of her sister's presidential campaign.
Unlike Kamala, Maya was born in Champaign-Urbana, a metropolitan area in Illinois. She studied at Bishop O'Dowd High School and then enrolled at the University of California, Berkeley, and Stanford University. In 1992, she received her J.D. with distinction.
Maya then decided to serve as a law clerk for the United State District Court Judge James Ware in the Northern District of California. Later, she also worked as an adjunct law professor at the University of San Francisco School of Law. During these years, she also taught a course on gender discrimination at U.C. Hastings College of Law. But this was not all! Maya also served as Dean at Lincoln Law School of San Jose.
Maya is also an active philanthropist. In 2008, she was appointed Vice President for Democracy, Rights, and Justice at the Ford Foundation. While in office, she managed to raise over $150 million annually.
Did You Know?
Maya was the first black woman to serve as a law school dean at 29!
OTHER POSTS YOU MAY BE INTERESTED IN