Joel Osteen is one of the USA's most famous lay preachers and televangelists. He is also the author of several self-help books that sold millions of copies in the States.
Joel was born to John Osteen and Dolores Pilgrim. His father was a Southern Baptist pastor and founded Lakewood Church, where Joel now serves as senior pastor.
This famous televangelist grew up together with his two brothers and three sisters. If you're interested in the topic, below you will find a list of Joel Osteen's siblings ranked oldest to youngest.
For some of them, more specifically Lisa and Justin, we couldn't find the exact age, so we decided to add them at the beginning of our list.
6. Justin Osteen
Justin Osteen is one of Joel's siblings. He prefers to keep his life private.
---
5. Lisa Osteen Comes (July 6th, 1963 – present)
Current Age (as of January 2023): 59 years, 6 months, 7 days
Birthplace: Houston, Texas
Profession:
View this post on Instagram
Lisa Osteen Comes is John and Dodie's oldest daughter.
Lisa was born with a condition similar to cerebral palsy, which challenged her father's faith. Doctors were not optimistic about her condition and believed she only had a few years of life ahead of her. Luckily, Lisa managed to get rid of this awful disease during her childhood. Her parents have always attributed her recovery to God's power.
But this was not the only time Lisa's life was at risk. In 1990, she opened a package containing a pipe bomb. Luckily, she managed to survive.
With her famous brother, Joel, Lisa now serves as an Associate Pastor at Lakewood Church in Houston. She has been working as a preacher and minister for over 25 years and is currently involved in several aspects of the church's leadership.
Regarding her family, Lisa is married to Kevin and has three kids.
Did You Know?
Lisa is a graduate of Oral Roberts University.
---
4. Paul Osteen (November 16, 1955 – present)
Current Age (as of January 2023): 67 years, 1 month, 28 days
Birthplace: Houston, Texas, USA
Profession: Vascular surgeon and Medical missionary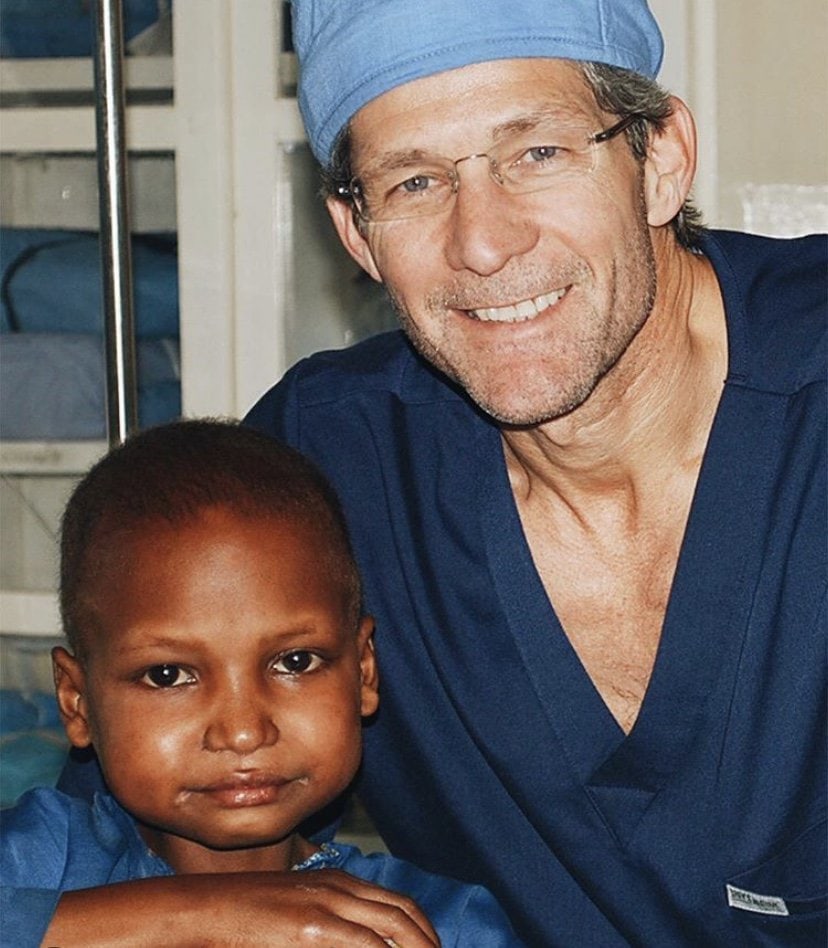 photo source: commons.wikimedia.org
Paul Osteen was born in 1955 and is currently 67 years old. He works as a vascular surgeon and medical missionary, volunteering in remote parts of Africa, mainly in Sub-Saharan Africa, bringing aid wherever it's needed.
Paul was born in Houston, and after high school, he attended Oral Roberts University. He officially graduated from medical school in 1982.
After completing his surgical residency in Arkansas, Paul moved to Little Rock, the state's capital, where he joined a private practice. He stayed here for over 20 years and then decided to move back to Houston to help his brother Joel take over as pastor of Lakewood. In 2005, Paul went on his first medical mission and began volunteering.
The same year, he decided to leave his job and bring basic surgical care to areas in Sub-Saharan Africa. He worked in parts of Zambia and Kenya, delivering medical equipment, training new doctors in remote communities, and performing surgeries whenever needed. In these years, he partnered with two main Christian aid organizations, Samaritan's Purse and World Vision.
During an interview concerning poverty, Paul declared: "We, as the American church, can't get so insulated that we forget poor, suffering people."
Even though Paul primarily volunteers in Africa, he joined some organizations, working in other parts of the world. For instance, he is part of a team responding to immediate disasters such as the Iraq refugee crisis.
Paul is also the founder of a medical conference for missionary work known as the M3 Conference. This conference connects people in the medical field with aid organizations.
Did You Know?
In 1994, Paul married a woman named Jennifer. The two have four kids together.
---
3. Tamara Osteen (September 19, 1961 – present)
Curret Age (as of January 2023): 61 years, 3 months, 25 days
Birthplace: Harris County, Texas, USA
Profession: Pastor
Tamara Osteen was born in 1961 and is now 61 years old. She is married to a man called James. The two have been working as pastors for over 25 years.
Tamara and her husband have four children. A son called Jim Micheal Graff, who was born in 1987, a daughter called Andrea Lisa Graff, born in May 1990, another daughter called Emily Ann Graff, who came into the world in March 1993, and another son called John Geoggrey Graff, who was born in September of the following year.
---
2. Joel Osteen (March 5, 1963 – present)
Current Age (as of January 2023): 59 years, 10 months, 8 days
Birthplace: Houston, Texas, USA
Profession: Televangelist and Businessman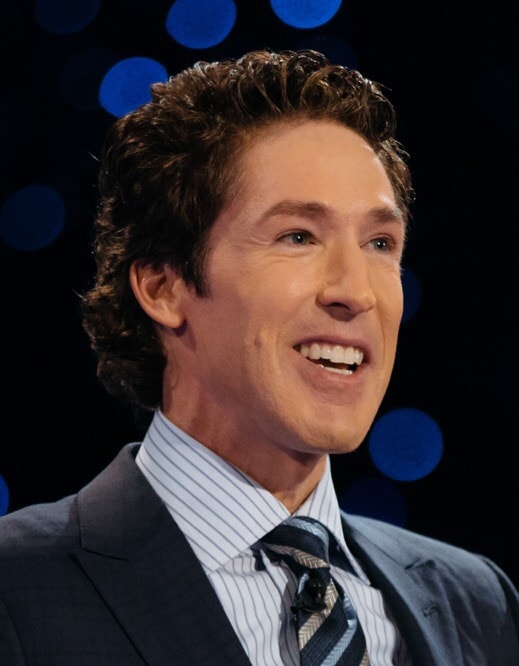 photo source: commons.wikimedia.org
Joel Osteen was born in 1963 and is now 59 years old. He came into the world in Houston, Texas, and attended a public high school called Humble High School. He later went to Oral Roberts University in Tulsa and studied radio and television communication. Despite this, Joel never graduated.
In 1982, he returned to Houston, where he founded Lakewood's television program. Here he worked producing his father's sermons for over 17 years. Unfortunately, after his father suddenly passed away from a heart attack in 1999, he had to take his place.
Joel preached his first sermon in January 1999. He has been accused of promoting prosperity theology through his speeches. This is a religious belief according to which God dictates our financial wealth and physical well-being. People believing in prosperity theology also think that faith, along with positive speech and financial donations, can increase their material wealth.
In 2004, Joel also published his first book titled Your Best Life Now: 7 Steps to Living at Your Full Potential, which reached the number one position in The New York Times.
Given the success of his first book, Joel decided to publish a second one called Become a Better You: 7 Keys to Improving Your Life Every Day, which also made The New York Times's best-seller list. As of today, this author and preacher has published 18 books.
Joel married Victoria Osteen on April 4, 1987. She later picked up the role of co-pastor at his side. Together they had a son and a daughter. The whole family lives in a 17,000-square-foot mansion located in River Oaks. The estimated value of the house is an impressive $10.5 million!
---
1. April Osteen Simons (1967 – present)
Current Age (as of January 2023): c. 55/56 Years Old
Birthplace: Houston, Texas
Profession: "Hope Coach"
View this post on Instagram
April Osteen Simons is Joel Osteen's youngest sibling, born in 1967.
April works as a "Hope Coach," bringing inspiration and positivity into people's lives. She is the author of a podcast called The Better Life, on which she publishes content weekly. She also has a series together with her mother called House of Hope.
April travels all over the USA and Canada to participate in conferences, seminars, and events. Besides bringing hope to people's lives, April loves design, fashion, and being outdoors.
Joel's youngest sister is married and has five children, Christiana, Garrison, Savannah, Elliana, and Ariella. In particular, Christiana, her older child, married a man called Joel and became the mother of a little boy called Dean Levi. Similarly, Garrison is now married and is the father of a baby girl called Franchesca.
Did You Know?
April is the author of a book called Better Than Ever.
OTHER POSTS YOU MAY BE INTERESTED IN