Joe Biden is the 46th and current president of the USA. He is the first son of Catherine Eugenia Biden and Joseph Robinette Biden Sr. and has Irish, English, and French Huguenots origins.
His family was quite wealthy, but when Joe was only seven years old, his father started to struggle financially. For this reason, he relocated with his family in Scranton to live with Joe Biden's maternal grandparents. Later on, Joe's father became a successful used-car salesman and managed to support his family financially without problems.
Joe Biden grew up together with his sister and two younger brothers. If you would like to know more about them, keep reading.
Below you will find a list of Joe Biden's siblings ranked oldest to youngest, together with some information about their business careers and love life.
4. Joe Biden (November 20, 1942 – present)
Current Age (as of January 2023): 80 years, 1 month, 23 days
Profession: President of the USA, Politician
Birthplace: Scranton, Pennsylvania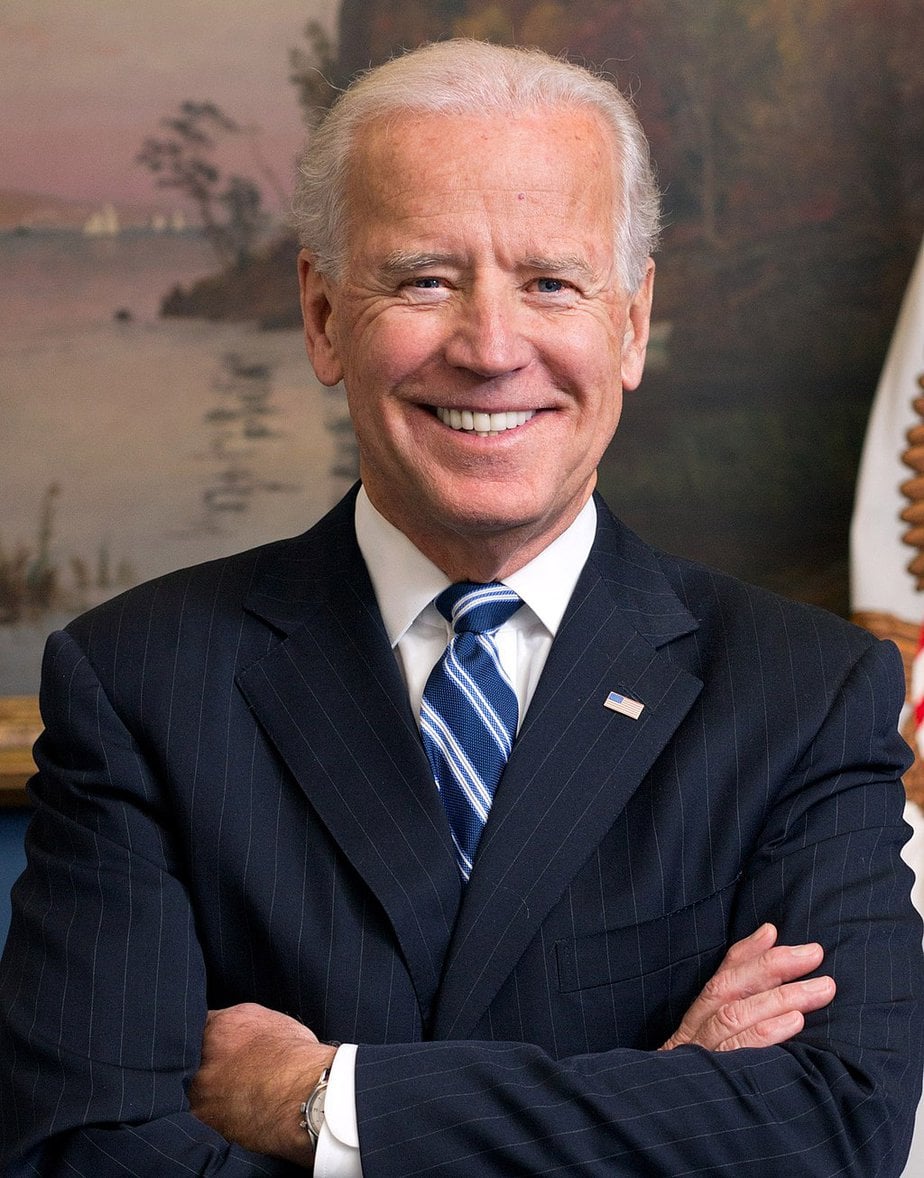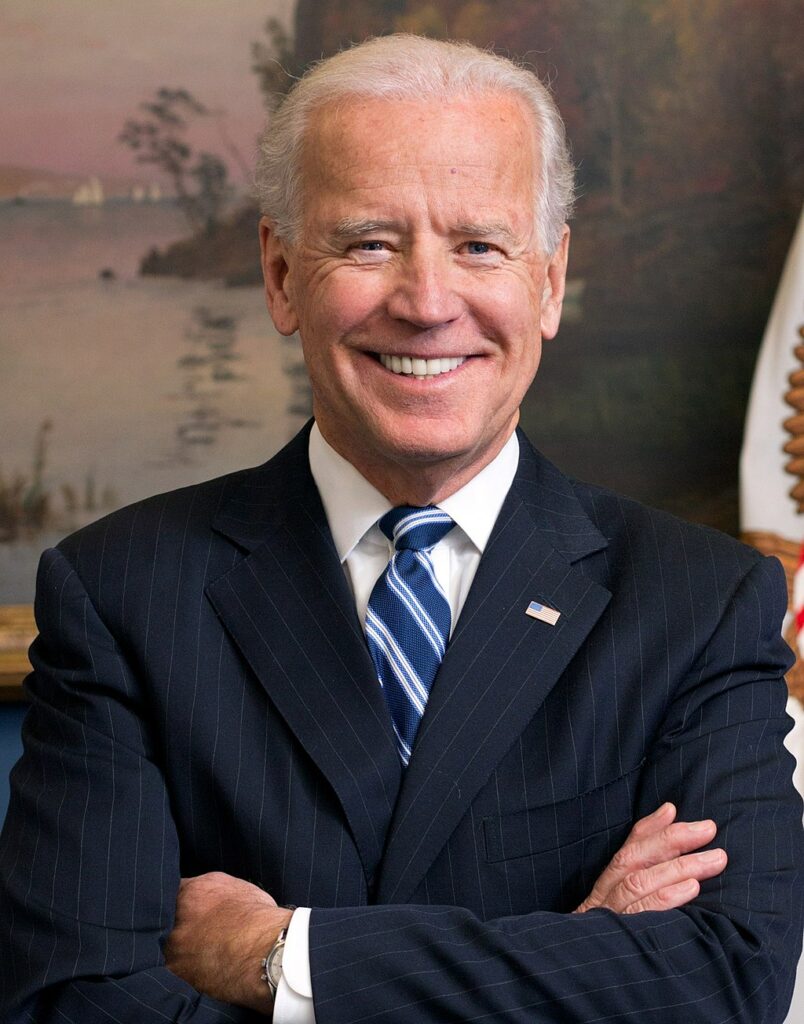 photo source: commons.wikimedia.org
Joe Biden is one of the most famous politicians currently on the scene. Born in November 1942, he is now 80 years old.
Joe Biden is the 46th currency President of the United States and assumed office in January 2021. He was preceded by Donald Trump, who served as President from 2017 to 2021.
Joe Biden is a member of the Democratic Party and also served as the 47th Vice President under Barack Obama. He also represented Delaware for more than 30 years, from 1973 to 2009.
Joe Biden was born and raised in Scranton but had to relocate to Delaware in 1953 at ten. He attended the University of Delaware and then went to study at Syracuse University, where he earned a law degree.
In 1972, Joe Biden became the sixth-youngest senator in the history of the US after being elected to the United States Senate from Delaware. At the time, he was only 29 years old.
Unfortunately, the same year, Joe Biden faced an awful tragedy. In fact, on December 18, his wife Neilia and his one-year-old daughter Naomi lost their life in a car accident while Christmas shopping in Hockessin, Delaware.
Their two sons, Beau and Hunter, survived but were taken to the hospital in fair condition. Beau broke his leg in the accident, while his brother Hunter had a minor skull fracture.
For some time, Joe Biden considered resigning to take care of his two sons, but Senate Majority Leader Mike Mansfield convinced him to stay in politics. The truck driver who caused the accident was never charged, even though, according to his family, the deaths of Neilia and Naomi haunted him for the rest of his life.
Three years after the accident, Joe Biden met teacher Jill Tracy Jacobs on a blind date and fell in love again. The two tied the knot on June 17, 1977. The couple had a daughter, who they decided to call Ashley Biden. Ashley was born in 1981 and is now a social worker.
Apart from politics, Joe Biden also worked as an adjunct professor co-teaching a seminar on constitutional law at Widener University School of Law. It is said that, at times, he even flew overseas to teach the class.
---
3. Valerie Biden Owens (November 5, 1945 – present)
Current Age (as of January 2023): 77 years, 2 months, 7 days
Profession: Campaign Manager and Political Strategist
Birthplace: Kennet Square, Pennsylvania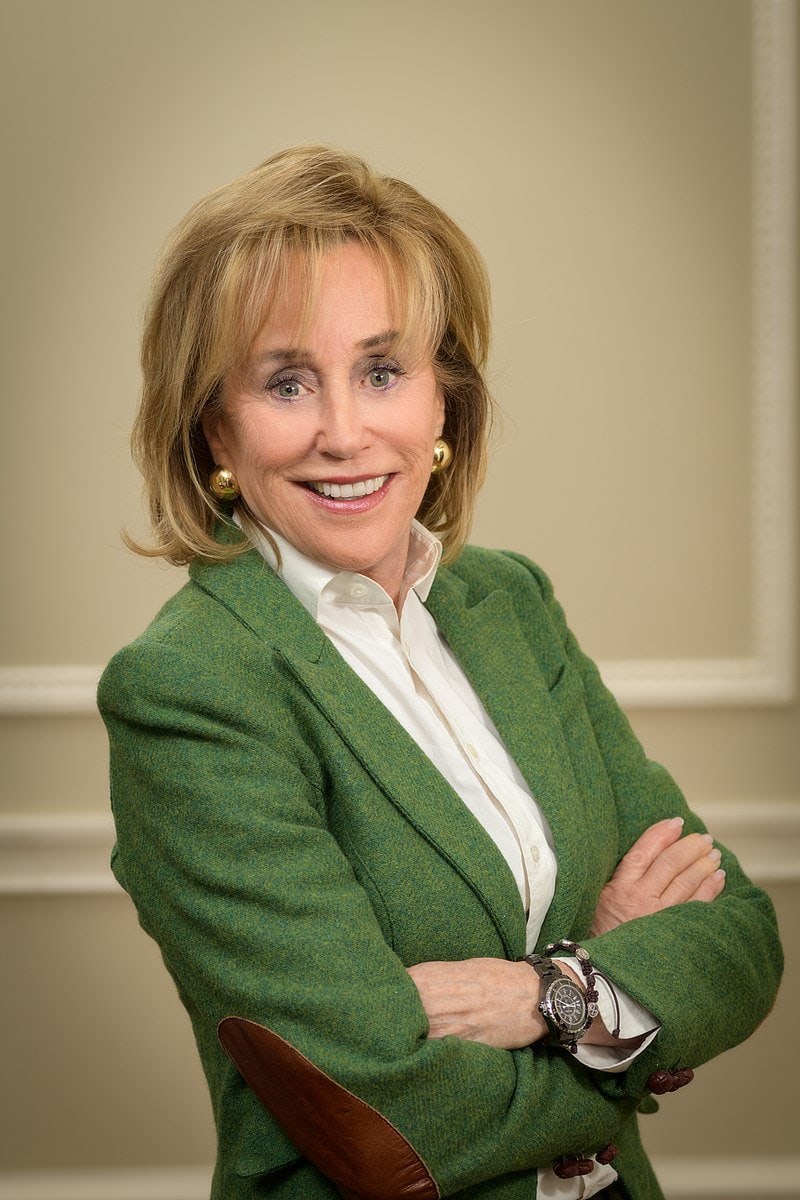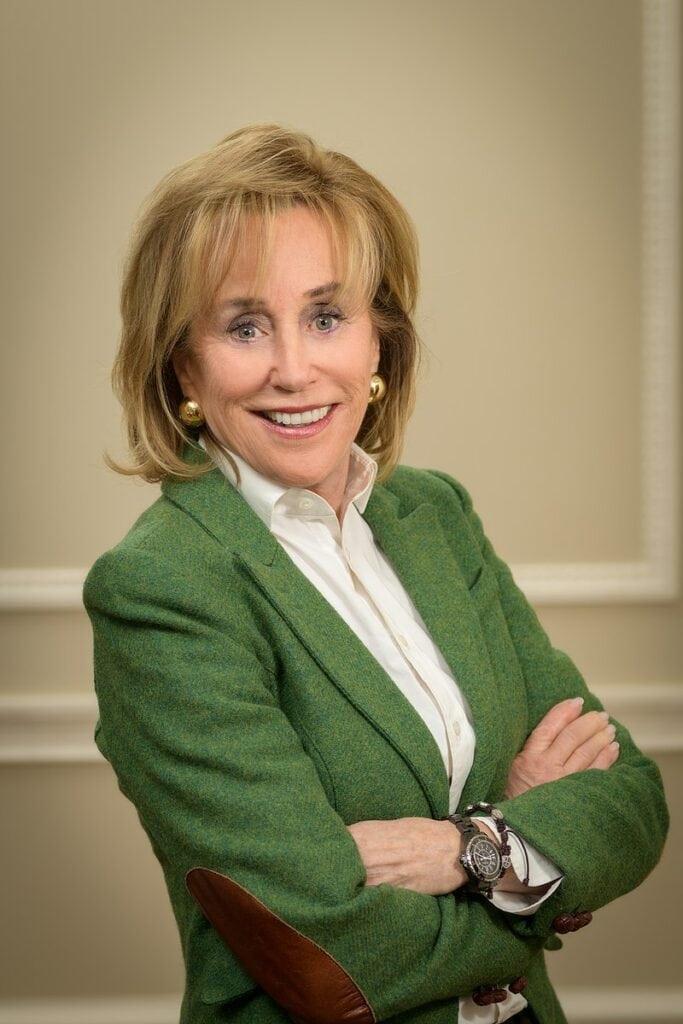 photo source: commons.wikimedia.org
Valerie Biden Owens came into the world in November 1945 and is now 77 years old. She was born in Kennett Square, Pennsylvania, but lived in Scranton for several years.
Valerie attended Ursuline Academy in Wilmington, Delaware, and graduated in 1963. She later decided to enroll at the University of Delaware. Valerie graduated in 1967 and started to teach at Wilmington Friends School.
From 1997 to 2017, Valerie worked at a media consulting firm named Joe Slade White & Company, serving as executive vice president. Along with this job position, she also collaborated with Women's Campaign International, helping women develop and grow their political skills.
In 2013, Valerie had the honor of visiting the Vatican City with her brother Joe for the inauguration of Pope Francis. In 2017, she also gave a speech at a Ted Talk conference in Delaware called 'The Contribution Code: Three B's That Make All the Difference'. The speech can still be watched on Youtube.
Currently, Valerie serves as the vice-chair of the Biden Institute at the University of Delaware and the Biden Foundation, a non-profit whose goal is to 'champion progress and prosperity for American families.' Throughout her life, Valerie has traveled worldwide, giving motivational speeches and teaching leadership to empower women.
Valerie married Bruce Saunders soon after her college graduation. In 1972, following the death of her sister-in-law, she decided to move in with Joe Biden and his two sons together with her husband. This decision was taken so Biden could work on the Senate campaign while Valerie and her husband looked after his kids.
Valerie is now married to another man known as John T. Owens. He was Joe Biden's friend as the two studied together during law school at Syracuse University. John and Valerie married in a Roman Catholic ceremony at the Church Center for the United Nation in 1875. The couple has three kids, Cuffe Owens, Missy Owens, and Casey Ownes Castello.
Throughout her life, Valerie was also given several accolades. For instance, the University of Delaware bestowed an Honorary Doctorate of Law on her in 2018. Harvard University also awarded her the Women Inspiring Change award three years before this.
Apart from this, the Ursuline Academy included Valerie in their 2018 Distinguished Alumnae Hall of Fame, and in 2021, Forbes featured Joe Biden's sister in its Impact List of 50 Women over 50. This list gathers women from all over the world who are inspiring change in their communities through the law, advocacy, education, and social entrepreneurship.
---
2. James Brian Biden (May 16, 1949 – present)
Current Age (as of January 2023): 73 years, 7 months, 27 days
Profession: Healthcare Executive
James Brian Biden was born in May 1949 and is now 73. Throughout his life, he changed several job positions and worked as a healthcare executive and salesman.
He also served as the finance chairman of Joe Biden's first Senate campaign in 1972. In 2006, James decided to purchase Paradigm Global Advisors with Hunter Biden, the President's son.
Concerning his love life, James is now married to Sara Jones Biden, who grew up in Pennsylvania. Together they have three children, Caroline Nicole Biden, Nicholas Coleman Biden, and James Brian Biden Jr. Husband and wife also collaborated on an energy project in May 2021.
The couple launched 2BT, a UK limited liability partnership with Reed Smith partner Peter Teare. According to their partner Teare, the 2BT launched another vehicle called Shelbourne Partners, whose goal was to explore investment opportunities mainly focusing on clean energy.
However, just one month following the launch, James and Sara abandoned the project. The two never clarified the reasons behind this choice.
Following Joe Biden's election, James was often invited to the white house. However, even before his election, he often got to join important events such as the state dinner in 2011 and Pope Francis' visit in 2015. It is said that his business opportunities increased exponentially after his brother became President of the US.
As of 2022, James' net worth is estimated to be around $7 million, despite a bad financial choice made roughly ten years ago.
In fact, in 2013, with his wife, James decided to buy a vacation home on Keewaydin island. This consisted of a six-bedroom mansion that could only be reached by boat. The couple paid $2.5 million but placed it on the market again in 2016 for $5.9 million.
Unfortunately, they were not lucky and could sell the mansion only for $1.35 million losing more than a million.
---
1. Francis William Biden (1953 – present)
Current Age (as of January 2023): c. 69/70 Years Old
Profession: non-attorney advisor to Bergman Law Group
Francis William Biden is Joe Biden's youngest sibling, born in 1953. Compared to his brothers and sisters, not much is known about his life, however, we still managed to gather some information.
Francis currently works as a non-attorney advisor for the Bergman Law Group. He also worked as a Director of Legislative and Congressional Affairs in the Clinton Administration.
When his older brother Joe decided to run for president, Francis got involved in the election campaigns and served as an advisor and unpaid campaign coordinator.
In the last few years, Francis is also a philanthropist and has served as Director of a non-profit providing pediatric AIDS relief and scholarships in Central America.
Did You Know?
In August 2014, Francis became a Member of the Board of Advisors at EXO U Inc.
OTHER POSTS YOU MAY BE INTERESTED IN