Whether you like her music or not, you've surely already heard the name Jennifer Lopez. She is, in fact, one of the most famous singers of our time, having released hits such as On the Floor, Let's Get Loud, and Jenny for the Block.
Jennifer Lopez was born to Guadalupe Rodríguez and David Lopez. Her mother was a homemaker during the first ten years of Jennifer's life and then went to work as a kindergarten, gym teacher, and salesperson for Tupperware. On the other hand, her father always worked as a computer technician at Guardian Insurance Company.
Jennifer grew up with her older sister, Leslie, and her younger sibling, Lynda. If you want to know more about their life, this article is for you. Below you will find a list of Jennifer Lopez's siblings ranked oldest to youngest.
3. Leslie Lopez (1966 – present)
Current Age (as of January 2023): c.56/57 years old
Birthplace: Unknown
Profession: Musician and actress
Leslie is Jennifer's oldest sister. She was born in 1966 and is now 56 years old.
While talking about her famous sister, Leslie said: "She's a famous movie star to all of you, but not to me. She's still my sister. Still my little pain in the butt sister."
Leslie prefers to keep her life private, but we gathered a little information about her despite this. According to her Instagram profile, similar to Jennifer, she is also a musician.
Leslie has also done some acting throughout her life. You can see her in the movie, The Man In The Attic, in which she plays the role of an opera singer, and in the short movie, Draw With me, together with her sisters and her son, Brendon Scholl.
Did You Know?
Leslie has two kids, Brendon and another son whose name is unknown.
---
2. Jennifer Lopez (July 24, 1969 – present)
Current Age (as of January 2023): 53 years, 5 months, 20 days
Birthplace: The Bronx, New York, United States
Profession: Singer, actress, and entrepreneur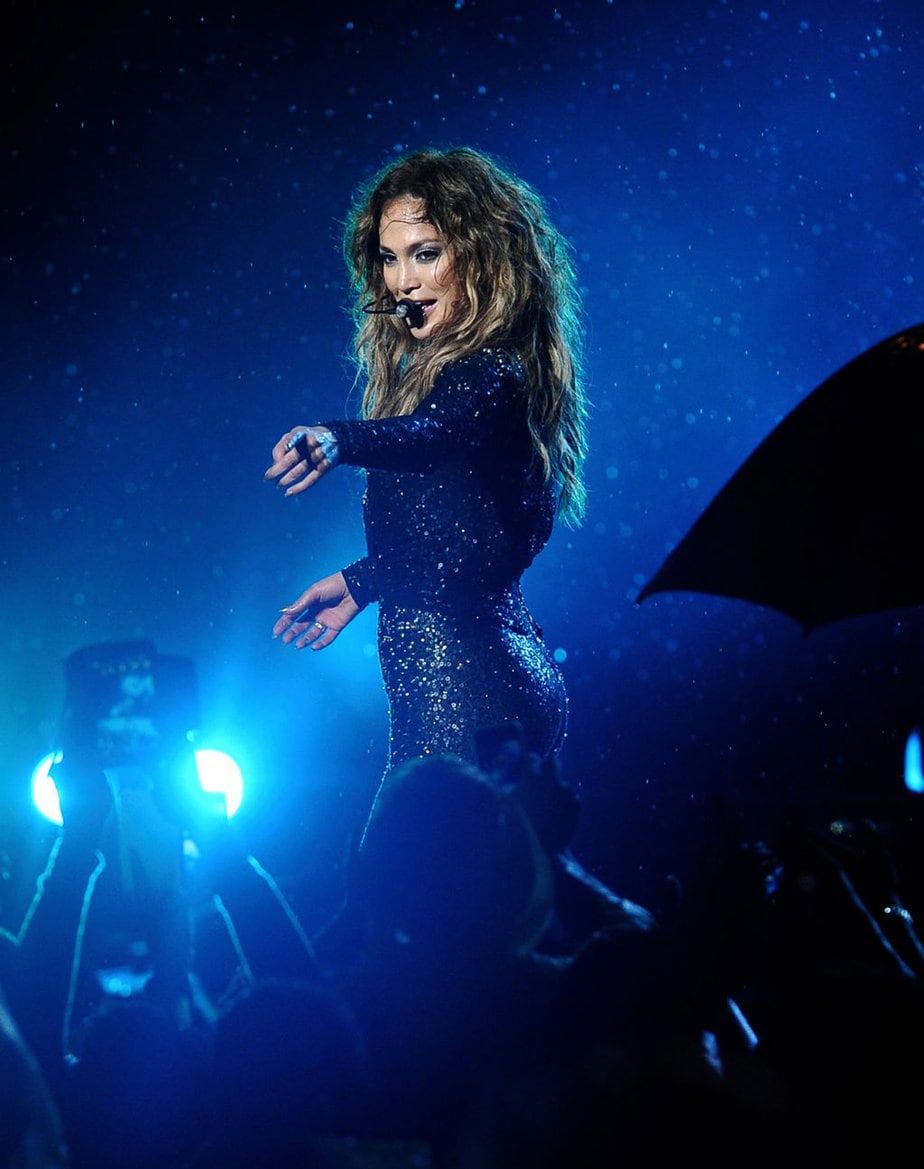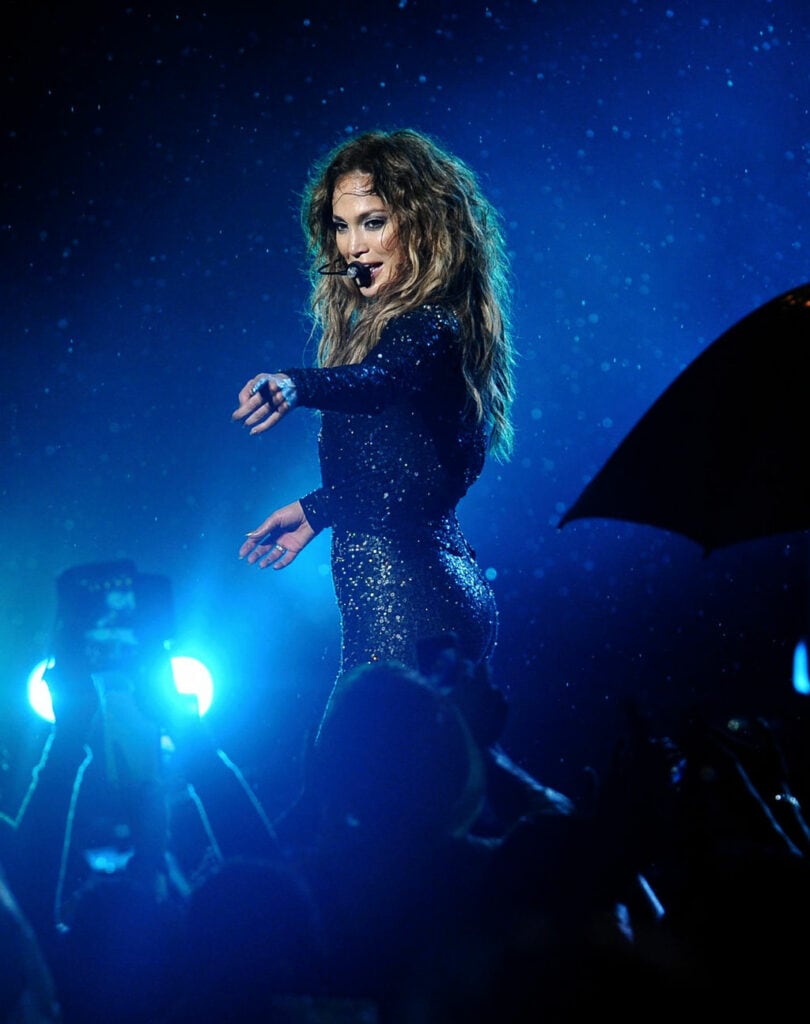 photo source: commons.wikimedia.org
Jennifer Lopez was born in 1969. Known as J.Lo, she is one of the most popular singers ever.
Jennifer began her career as a Fly Girl dancer on the series In Living Color. She worked for this program until 1993, when she decided to pursue an acting career.
She landed her first major acting role in Selena, becoming the first Hispanic actress to earn over $1 million for a single movie. Jennnifer then continued to work in the movie industry, participating in films ranging from Anaconda to Out of Sight.
In 1999, she released her first studio album called On the 6. Three years later, she published her second album, J to tha L–O! The Remixes. This was extremely successful and became the first remix album to debut at the top of the US Billboard 200. Given her amazing success, Jennifer decided to publish a third album soon after called This Is Me… Then.
In 2012, Forbes ranked Jennifer the world's most powerful celebrity, while in 2018, Time listed her among its 100 Most Influential People in the World list.
Besides her acting and singing career, Jennifer has a beauty and clothing line and a production company called Nuyorican Productions. She also founded a charitable organization called The Lopez Family Foundation.
Jennifer Lopez loves sports and has taken part in several triathlons. For instance, in 2008, she completed the Nautica Malibu Triathlon, in which she swam for half a mile, rode a bike for 18 miles, and ran for four miles in less than two and a half hours. Her passion for sports also helped her be voted twice as one of the sexiest women on the planet.
Concerning her love life, Jennifer had a total of three weddings. Unfortunately, none of them ended up well. She first married Ojani Noa, with whom she stayed for less than a year. Her second wedding was to Chris Judd and lasted only nine months. Lastly, she married Marc Anthony, with whom she gave birth to two twins. However, the two ended up divorcing.
Did You Know?
Jennifer Lopez was the first woman to have a number-one album and film in the same week.
---
1. Lynda Lopez (June 14, 1971 – present)
Current Age (as of January 2023): 51 years, 6 months, 30 days
Birthplace: The Bronx, New York, United States
Profession: Journalist and author
View this post on Instagram
Lynda Lopez is Jennifer Lopez's youngest sibling, born in 1971.
She works as a journalist and author and is currently based in NYC. Lynda is also the co-founder of Nuyorican Production, an American production company launched in 2001 and responsible for the release of South Beach. Her most famous book is probably AOC: The Fearless Rise and Powerful Resonance of Alexandria Ocasio-Cortez.
Similarly to her sister Jennifer, Lynda was born in South Bronx and received her primary and secondary education here. She then attended Preston High School, from which she graduated in 1989, and decided to enroll at the C.W. Post Campus of Long Island University. Here she majored in broadcasting and communication.
Lynda worked for the radio, television, and as a co-anchor. But let's begin with her radio career. According to records, she started to work at WBAB and WLIR on Long Island. Later in her career, she decided to work for WXXP-FM, where she served as assistant program director and music director. Lynda also worked as a DJ for WKTU in the 10 pm – 2 am timeslot.
After working for five years on the radio, she landed a position as an entertainment correspondent for WPIX's morning show. She was then employed as a news anchor by WCBS Radio, located in Manhattan. Lynda kept this position until 2013, when she decided to move to Los Angeles to work with her famous sister; however, she returned to work with WCBS Radio the following year.
Concerning Lynda's television career, she started in the late 1990s and early 2000s, working as a VH1 video jockey. In 2002, she became the official host of Style Network's GLOW while working as a television reporter. In August 2004, she was offered her first news-anchor job by WCBS' weekend morning show.
Lynda has won an Emmy Award for Outstanding Morning News Program throughout her career. She was given the award in 2001.
OTHER POSTS YOU MAY BE INTERESTED IN