Known for books such as Sense and Sensibility, Pride and Prejudice, and Emma, Jane Austen is one of the most famous writers in history. Her books deal with issues concerning love, morality, education, and feminism.
This iconic writer was born to George Austen, a rector of the Anglican parishes at Steventon, and Cassandra Leigh. She had seven brothers, most of whom lived till their 70s and beyond. If you would like to know more about her family, keep reading.
We created a list of Jane Austen's siblings ranked oldest to youngest.
8. James Austen (1765 – 1819)
Died At The Age Of: 53-54 Years Old
Birthplace: Unknown
Profession: Clergyman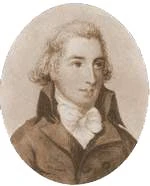 photo source: commons.wikimedia.org
James Austen was Jane Austen's oldest sibling, born in 1765. He attended Oxford University, where he shared accommodation with his younger brother Henry.
After graduation, James started to write for The Telegraph, for which he contributed with a weekly periodical known as The Loiterer. Thanks to his position, he published some of his siblings' writings, helping, in particular, his brother Henry. Some people also speculate that he may have published early pieces by his sister Jane.
James got married at 27, but his first wife died three years later. Luckily, the two managed to give birth to a daughter, Anna. After the death of his wife, James decided to remarry to a second wife, who bore him two other children, James Edward and Caroline.
Did You Know?
Both James and his brother Henry were interested in their cousin, Eliza de Feuillide, the daughter of their aunt Philadelphia Austen Hancock. However, Eliza decided to marry the youngest of the two.
---
7. George Austen (1766 – 17 January 1838)
Died At The Age Of: 71-72 Years Old
Birthplace: Unknown
Profession: Unknown
George Austen is often considered Jane's forgotten brother due to his mental incapability. Unfortunately, his parents decided to isolate him from the rest of the Austen family.
Even though George spent his early years with his siblings, in 1779, his parents sent him to Monk Sherborne to live with a Culham family. The house was about three miles from Basingstoke and here, George spent the rest of his years with his uncle, Mr. Thomas Leigh, who also suffered from mental incapability.
His family would sometimes go to Monk Sherborne to visit him, but this didn't happen very often.
Did You Know?
Even though we can not claim this with absolute certainty, recent research suggests that George may have suffered from mental palsy.
---
6. Edward Austen (October 7, 1767 – November 19, 1852)
Died At The Age Of: 85 years, 1 month, 12 days
Birthplace: Deane, Hampshire
Profession: High Sheriff of Kent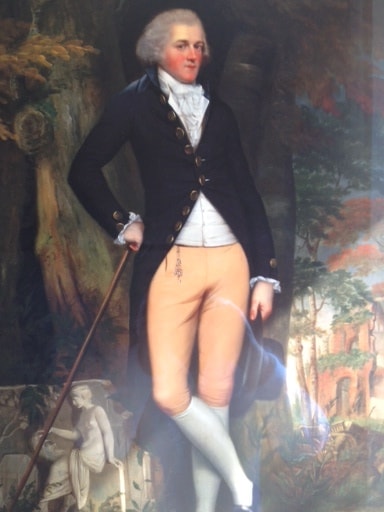 photo source: commons.wikimedia.org
Edward Austen was the third of eight children born in Deane, Hampshire.
At 12, Edward was officially presented to Thomas and Catherine Knight, two of his father's dearest friends. The couple was extremely wealthy and took an interest in Edward and made him their legal heir in 1783.
At 18, Edward was allowed to go on a Grand Tour, a trip to Europe typical of the 17th, 18th, and 19th centuries. During this trip, he wrote down most of his experiences in his journal, which the Jane Austen Society of Australia later published in 2004.
Edward also inherited from the Knights Godmersham Park, a stunning estate in Kent. Apart from this property, he received two other estates with massive libraries, which Jane often used. He also gifted Jane with a cottage in Chawton, where she lived during her last years.
In 1801, Edward served as High Sheriff of Kent and died 51 years later at the incredible age of 85!
Did You Know?
Edward was elected captain of the Godmersham and Molash Company of the East Kent Volunteers when the war broke out in France.
---
5. Henry Thomas Austen (June 8, 1771 – March 12, 1850)
Died At The Age Of: 78 years, 9 months, 4 days
Birthplace: Steventon, Hampshire
Profession: Militia Officer, Clergyman, Banker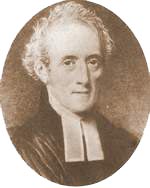 photo source: commons.wikimedia.org
Henry Thomas Austen was born in 1771 in Steventon, Hampshire. He spent most of his childhood with the Hancock family at their barn. Here, together with his siblings, he grew up under the supervision of their aunt, Philadelphia Austen Hancock.
Henry was a witty teenager, and Jane said he knew how to tease. His father soon noticed his academic talent and made sure he had a private tutor. He took lessons in ancient Greek and Latin with his brother James.
Henry was particularly fond of his cousin Eliza and spent a month with her in 1787. Eliza was a widower who had lost her husband during the French revolution in 1794. After the death of her husband, she got closer to her cousin and the two married in December 1797. Unfortunately, Eliza died in 1813, leaving her husband alone.
Throughout his life, Henry tried different jobs, from militia officer to clergyman and banker. He was also against slavery, and in 1840, he served as a delegate to the World Anti-Slavery Convention in London.
Did You Know?
Some people speculate that Henry was Jane's favorite brother.
---
4. Cassandra Austen (January 9, 1773 – March 22, 1845)
Died At The Age Of: 72 years, 2 months, 13 days
Birthplace: Steventon, Hampshire
Profession: Watercolourist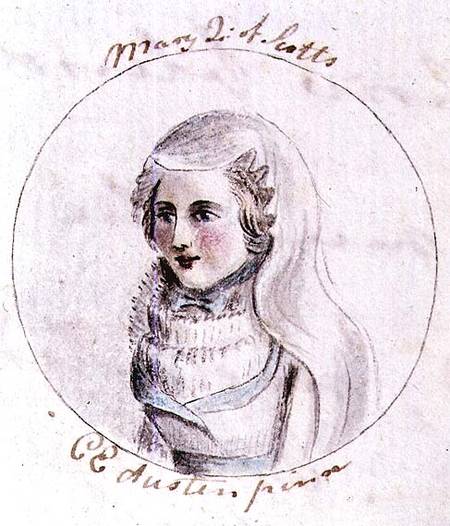 photo source: wikipedia.org
Like most of her siblings, Cassandra was Jane's only sister, born in 1773 in Steventon. Being Jane's only sister, the two developed a very strong bond and sent each other plenty of letters throughout their lives. These have been of great help to historians when reconstructing Jane's life.
In 1783, Cassandra and her sister were sent to Mrs. Cawley, their uncle's sister, to receive a proper education. However, when an epidemic broke out in Southampton, where Mrs. Cawley lived, Jane and Cassandra returned to Steventon.
Between 1785 and 1786, the two sisters attended Reading Abbey Girls' School even though some considered Jane too young to take part in the classes.
Back at home, the two were given drawing and piano lessons. In 1891, Cassandra produced a series of illustrations of the British monarch for her sister's manuscript, The History of England.
Did You Know?
Cassandra never married and died at the age of 72 years old.
---
3. Francis Austen (April 23, 1774 – August 10, 1865)
Died At The Age Of: 91 years, 3 months, 18 day
Birthplace: Steventon, Hampshire
Profession: Royal Navy Officer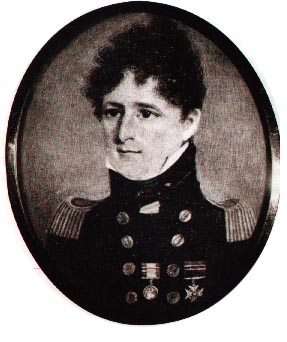 photo source: commons.wikimedia.org
Francis Austen was born in 1774 and was a successful Royal Navy Officer. He served as commanding officer of the sloop HMS Petrel, a 6-gun Pylades-class ship-sloop of the Royal Navy. While serving in this position, he captured a total of 40 ships!
Throughout his life, he also defended a strip of the Kentish coast during the Napoleonic Wars outbreak. He also participated in the Peninsular War, fought between a coalition of Spain, Portugal, and the UK against the First French Empire, and the war of 1812, fought between the USA and the UK.
Apart from his military career, in July 1806, Francis married Mary Gibson, who bore him ten kids. When his wife died, he decided to remarry Martha Lloyd.
Did You Know?
Francis and his second wife, Martha, didn't have kids together.
---
2. Jane Austen (December 16, 1775 – July 18, 1817)
Died At The Age Of: 41 years, 7 months, 2 days
Birthplace: Steventon, Hampshire
Profession: Writer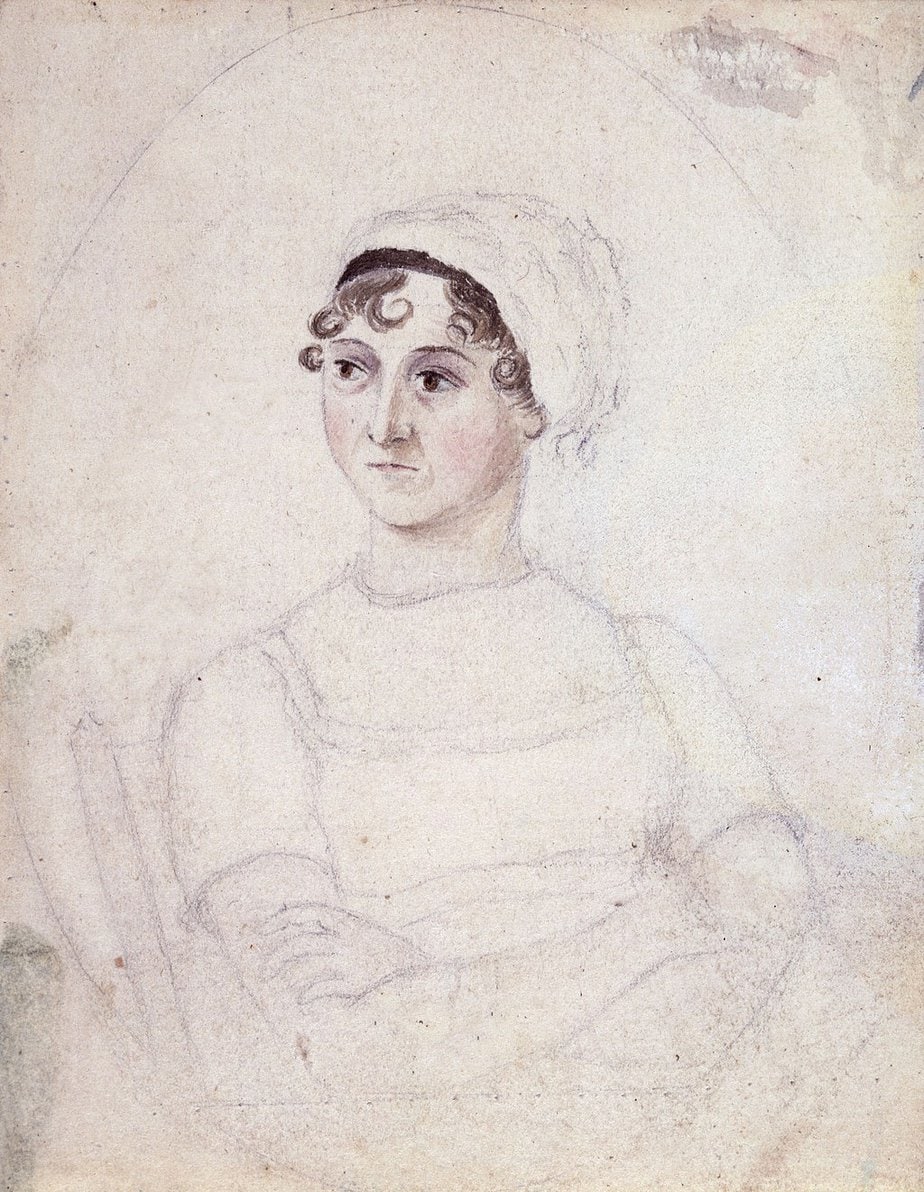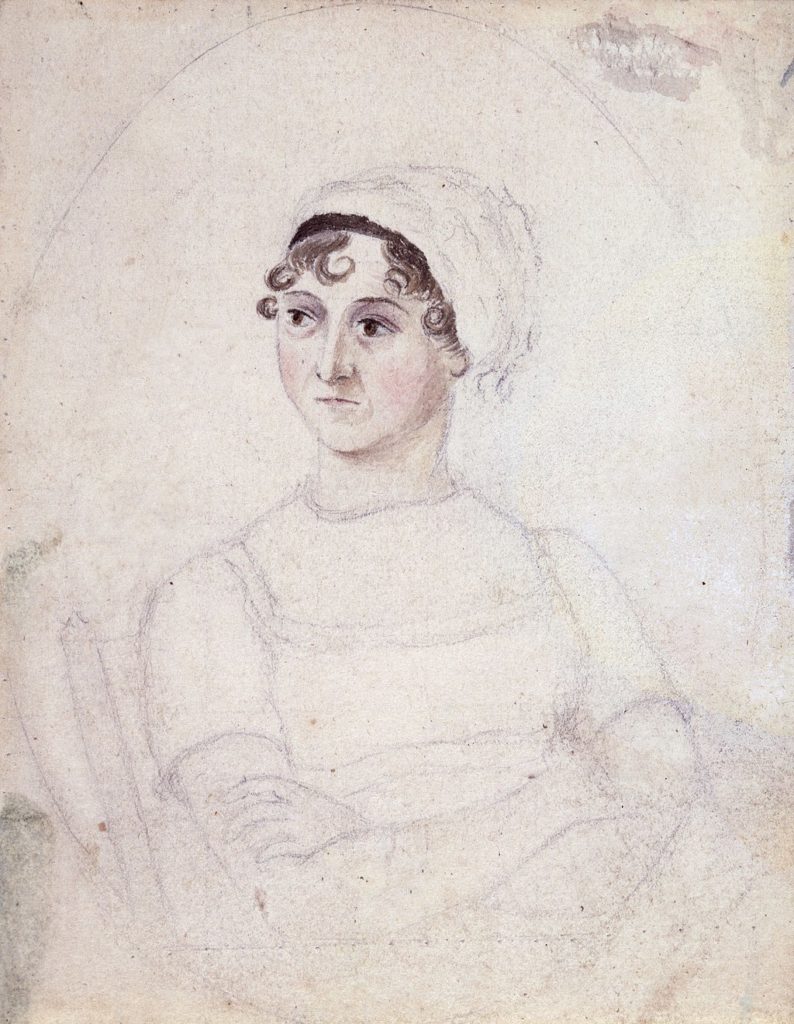 photo source: commons.wikimedia.org
Jane Austen was born in 1775, roughly a month later than expected. Jane and her sister were educated by Mrs. Ann Cawley and, in 1785, attended the Reading Abbey Girls' School. Her father always gave her expensive paper and kept encouraging both sisters to write.
Austen wrote several books throughout her life, which brought her little personal fame. Her writing gained popularity after 1869, and in the 20th century, she became famous worldwide.
Unlike most of her siblings, Jane Austen died at a very young age due to a rare illness known as Addison's disease, which prevents the body from producing fundamental hormones.
Did You Know?
Jane Austen's novels were published anonymously.
---
1. Charles Austen (June 23, 1779 – October 7, 1852)
Died At The Age Of: 73 years, 3 months, 14 days
Birthplace: Steventon, Hampshire
Profession: Royal Navy Officer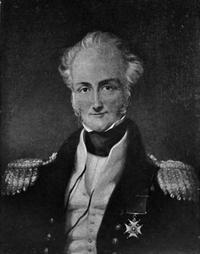 photo source: commons.wikimedia.org
Charles Austen was Jane Austen's youngest sibling, born in 1779. Similarly to his brother Francis, Charles decided to pursue a career as a royal navy officer.
He joined the Royal Naval Academy in July 1791, and roughly three years later, he was elected midshipman, an officer of the lower rank in the navy, aboard HMS Daedalus. Charles kept serving on several frigates, from the HMS Unicorn to the HMS Endymion.
In December 1797, he was elected lieutenant and started to work on the HMS Scorpion. In October 1804, he was promoted again to the commander of the HMS Indian, a Bermuda-built sloop launched in 1805. After an incredibly successful career, in January 1850, Charles was finally appointed commander-in-chief in the East Indies and China Station.
In 1807, Charles married Frances Palmer, who bore him three children. Following her death in 1814, he decided to marry his wife's sister, Harriet Palmer, which was contrary to church law and even illegal in England. The two had a total of four kids together.
OTHER POSTS YOU MAY BE INTERESTED IN