Gisele Bündchen has been one of the most influential figures in the fashion and modeling sphere, not just for her winning ticket in the genetic lottery as one of the premier fashion models of the last 20 years, but as the wife of future Hall of Fame quarterback, Tom Brady.
Apart from being the arm candy to someone who most call the G.O.A.T, Gisele and her family are prominent in business and philanthropy.
Today, we wanted to learn a little more about the Brazilian-born supermodel and the Bündchen siblings that have supported her along the way to becoming one of the most recognizable faces in fashion. Join us while we rank them from oldest to youngest!
6. Raquel Nonnenmacher Bündchen (August 2, 1973 – Present)
Age (as of June 22, 2022): 48
Born: Rio Grande do Sul, Brazil
Occupation: Federal Judge
Known For: Judge
Raquel Karine Nonnenmacher Bündchen is the oldest of this 6-sister sibling powerhouse at 48-years-old. Unlike some of her younger sisters, Raquel prefers to stay away from the cameras and in the courtroom instead! In fact, she has the best seat in the house — the judge's bench.
Personal details of Raquel's life are unknown, but as you can see, she and her sister remain close.
Did You Know?
Raquelis the federal judge of the family and daughter of Vania Nonnenmacher and Valdir Bündchen.
---
5. Graziela Nonnenmacher Bündchen (September 11, 1975 – Present)
Age (as of June 22, 2022): 46
Born: Rio Grande do Sul, Brazil
Occupation: N/A
Known For: N/A
Details on Graziela's life and career are presently unknown, but it looks like she also stays close with her sisters.
---
4. Gisele Caroline Bündchen (July 20, 1980 – Present)
Age (as of June 22, 2022): 41
Born: Rio Grande do Sul, Brazil
Occupation: Model, Activist, Businesswoman
Known For: Fashion Model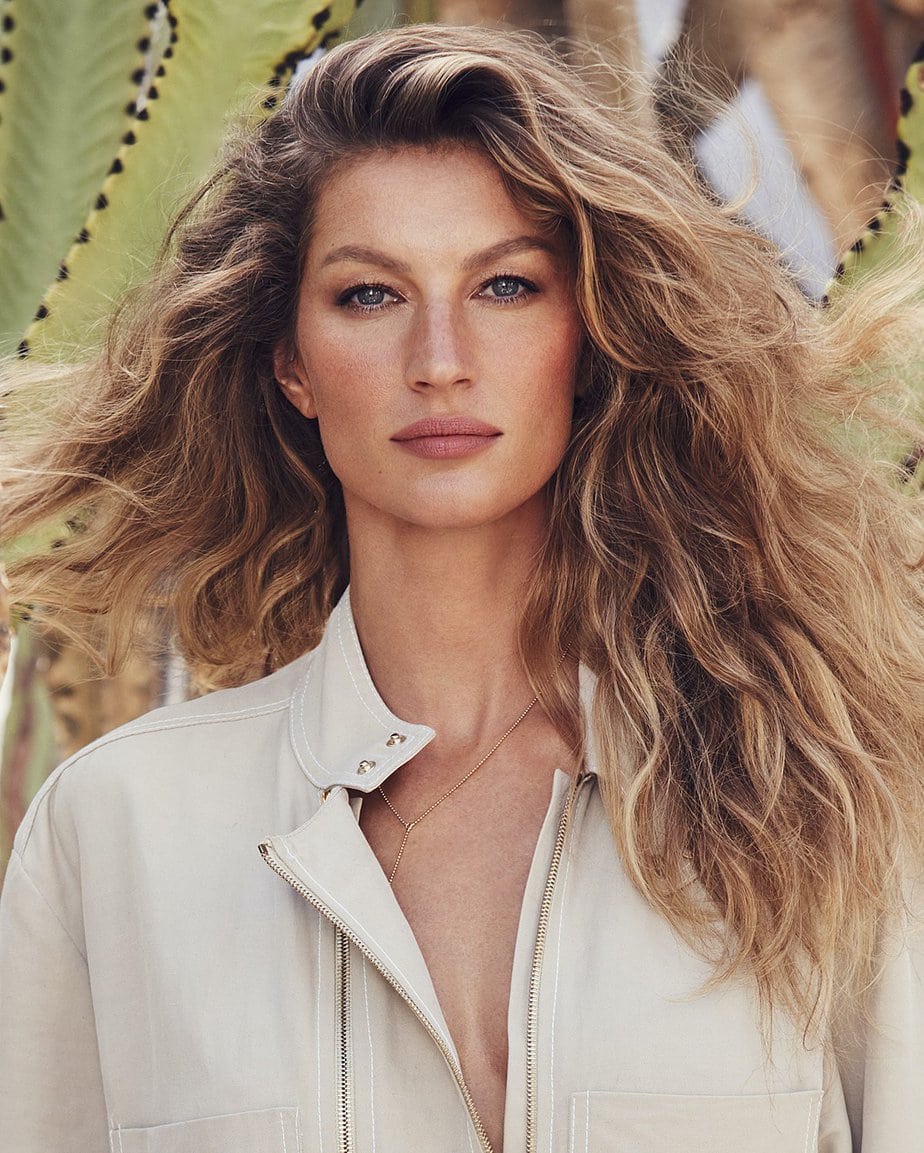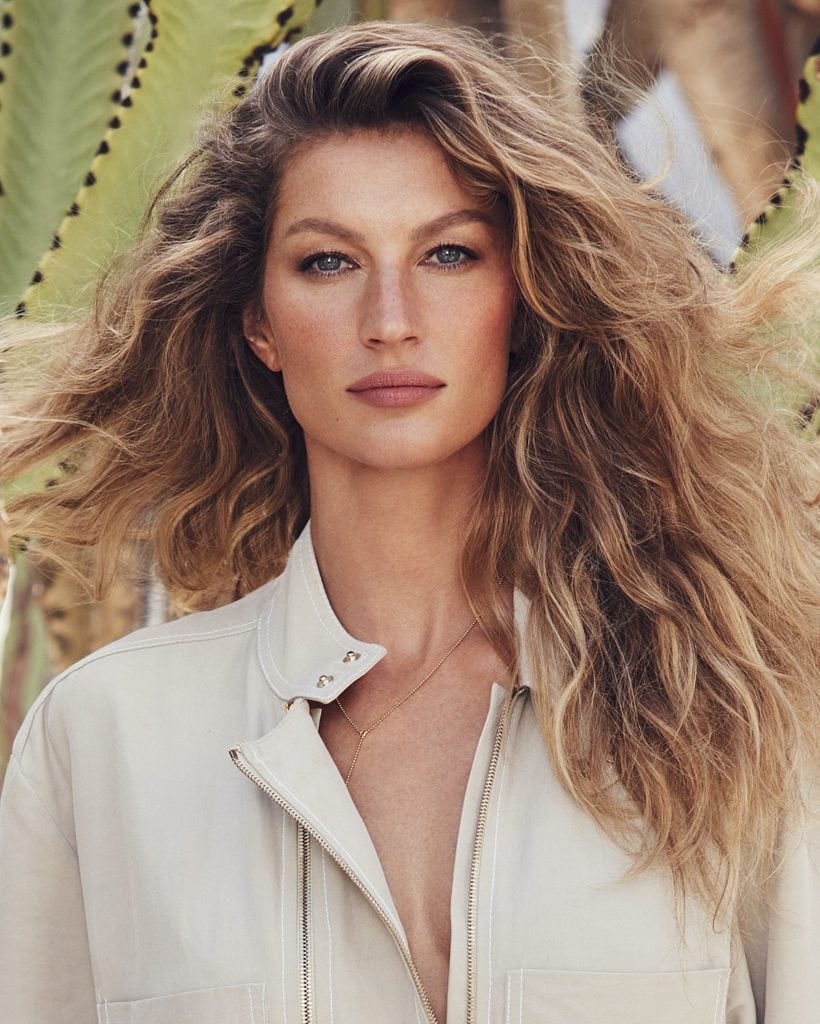 photo source: commons.wikimedia.org
Gisele Caroline Bündchen has been gracing runways and magazine covers since the 1990s. She's cemented herself as one of the most iconic supermodels who belongs in rare company with the likes of Naomi Campbell, Tyra Banks, and other titans of the industry.
It didn't take long from the start of her career in 1995 to become one of the highest-paid models in the world, just six years later.
For aspiring models that are down on their luck, know that even Gisele was turned away 42 times in 1997 before booking a gig in an Alexander McQueen runway show.
Before starting her modeling career, Gisele was a volleyball player. In 1993 her mom enrolled Gisele, her twin sister Patricia, and youngest sister Gabriela in a modeling course to help improve their confidence and posture.
By 1996 she was turning heads at New York Fashion Week. Claudia Schiffer, a German model who dominated the industry in the 1990s, described Gisele as the only remaining supermodel. That's high praise from someone considered a legend in their notoriously competitive industry.
Like many models before and after her, she dabbled in acting, but unlike most career models, she earned praise with a nomination for Choice Movie Female Breakout Star and Choice Movie Villain at the 2005 Teen Choice Awards for her role in Taxi – an action-comedy starring Queen Latifah and Jimmy Fallon.
She also had a small supporting role in the critically praised and award-winning film The Devil Wears Prada, which starred Meryl Streep and Anne Hathaway.
Thankfully, Gisele uses her wealth for charitable causes. These include Doctors Without Borders, Goodwill, United Nations Environment Program, Red Cross, and Save the Children. She and Tom Brady donated 750,000 meals to Tampa Bay charities at the height of the coronavirus pandemic in 2020.
Gisele is also an advocate for environmental conservation efforts, supporting water-related projects to protect the Amazon rainforest and Atlantic Forest. She received the Global Environmental Citizen Award in 2011 to honor her efforts in championing the cause. She was named the Greenest Celebrity at the International Green awards at the Natural History Museum in London.
---
3. Patricia Nonnenmacher Bündchen (July 20, 1980 – Present)
Age (as of June 22, 2022): 41
Born: Rio Grande do Sul, Brazil
Occupation: Model, Manager
Known For: Victoria's Secret Model
Patricia Nonnenmacher Bündchen is the 41-year-old twin sister of Gisele! The two have the closest relationship out of the 6-sibling ensemble, rising through the ranks hand-in-hand in the cutthroat beauty industry, starting with their humble beginnings as students at the little modeling school their mom sent them to.
Like Gisele, Patricia worked as a Victoria's Secret Angel and international model, posing for the same companies as her sister. So far in 2022, Patricia decided to step away from in front of the camera lenses to work behind the scenes as a business manager/spokesperson for her sister's lingerie and apparel company, Gisele Bündchen Intimates.
In 2010, Patricia married her husband, Rodrigo Pereira, in Brazil.
Did You Know?
According to various news outlets, Patricia was born five minutes after Gisele.
---
2. Gabriela Nonnenmacher Bündchen (October 20, 1981 – Present)
Age (as of June 22, 2022): 40
Born: Rio Grande do Sul, Brazil
Occupation: N/A
Known For: N/A
Information on the personal and professional life of Gisele's 40-year-old sister, Gabriela, is unknown.
---
1. Rafaela Nonnenmacher Bündchen (August 14, 1987 – Present)
Age (as of June 22, 2022): 34
Born: Rio Grande do Sul, Brazil
Occupation: Marketing PR
Known For: N/A
Rafaela Bündchen is the youngest of the Bündchen siblings at 34-years-old!
Rafaela is the daughter of Valdir and Vania. Like most of her siblings, she prefers to stay clear of the spotlight, leaving most of the fun for her celebrity sister.
OTHER POSTS YOU MAY BE INTERESTED IN