George VI was born Albert Frederick Arthur George during the rule of his great-grandmother Queen Victoria. Named after his great-grandfather Albert, friends and family knew him as "Bertie," which happened to be a great way to humanize a man with a name so regal it was almost too intimidating to shout. Albert is one of six siblings born into royalty and placed within respected positions of power.
Like with any political or royal family, their tenure in power was met with intense scrutiny, praise, and internal struggle as they all juggled the weight of the United Kingdom's expectations on their shoulders.
That's why we wanted to take a closer look at the five royal brothers and sisters of King George V and Queen Mary, who were put into power as the faces of an entire nation. Join us while we rank the George siblings from oldest to youngest!
6. Edward VIII of the United Kingdom (June 23, 1894 – May 28, 1972)
Age: 77
Born: Richmond Park, England
Occupation: Prince, King, Emperor
Buried: Royal Burial Ground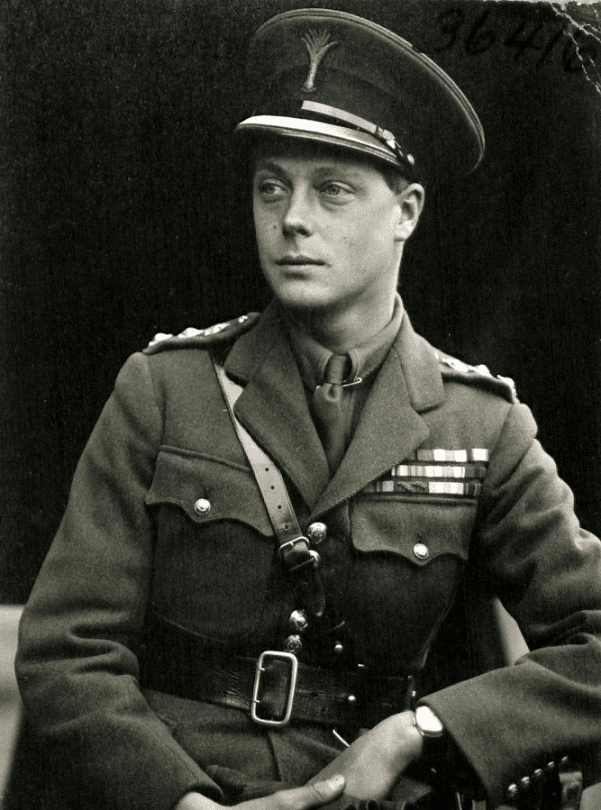 photo source: Wikimedia Commons
Edward VIII was more than just a king. In addition to his rule as King of the United Kingdom, he served as Emperor of India. His reign as emperor was short-lived, lasting from January 20, 1936, to December that same year, after being outcasted due to a constitutional crisis that developed when he proposed to American Socialite — Wallis Simpson.
In 1917, when Edward was a young, hormone-riddled 16-year-old prince, he enjoyed spending his time partying in Paris while on leave from his regiment. For any 16-year-old, mischief is part of the growing pains of a teen maturing into adulthood, prince or not.
His womanizing behavior was a disappointment to his father, and when asked about the inheritance of his crown, he said: "After I am dead, the boy will ruin himself in twelve months." His reign lasted until 1936.
Did You Know?
Despite Edward's affinity toward a playboy lifestyle, he racked up some very impressive awards during his time in the military and office. Some include Royal Knight of the Garter, Knight of the Golden Lion, and Royal Fellow of the Royal Society. Something tells us these lofty titles helped substitute any need for a pickup line.
---
5. George VI (December 14, 1895 – February 6, 1952)
Age: 56
Born: Norfolk, England
Occupation: King, Emperor
Buried: Royal Vault, St. George's Chapel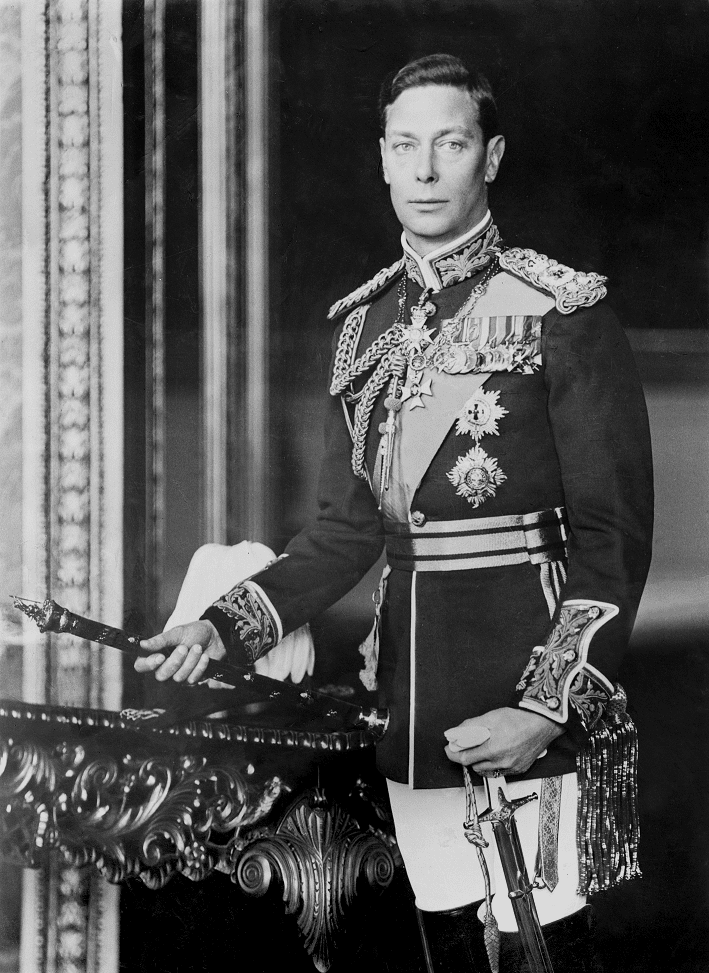 photo source: Wikimedia Commons
Known as Albert Frederick Arthur George, the king assumed the name George VI as a strategic move to restore confidence in the monarchy. King George VI didn't expect to inherit the throne, living in the constant shadow older brother, Prince Edward. However, questions were raised about Edward VIII's capability.
Their father said, "I pray God that my eldest son will never marry and that nothing will come between Bertie and Lilibet and the throne." George VI's reign was tainted by an already diminished faith in the monarchy, corruption in the political system, and the Second World War. So public opinion of George VI was doomed from the start.
He even wrote to his brother Edward that he inherited "a rocking throne." Even with the odds stacked against him, he managed to reinstate faith in the monarchy.
A life worn down by a world war and excessive smoking put George VI in poor health. He developed lung cancer, arteriosclerosis, and a clotting disorder called Buerger's disease. At only 56-years-old, he died from coronary thrombosis.
Did You Know?
King George VI had a stutter! His life and struggle with his disability were the subjects of the Academy Award-winning film The King's Speech (2010), which also earned Colin Firth an Oscar for Best Actor.
---
4. Mary, Princess Royal and Countess of Harewood (April 25, 1897 – March 28, 1965)
Age: 67
Born: Norfolk, England
Occupation: Princess
Buried: All Saints' Church, Harewood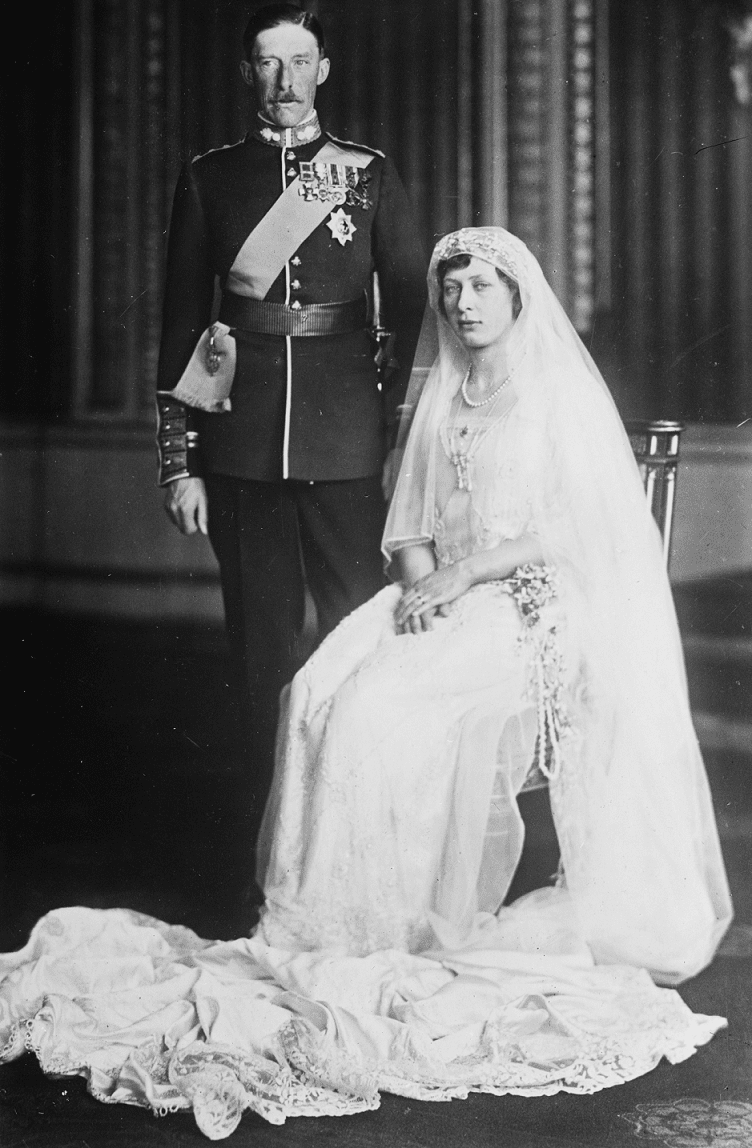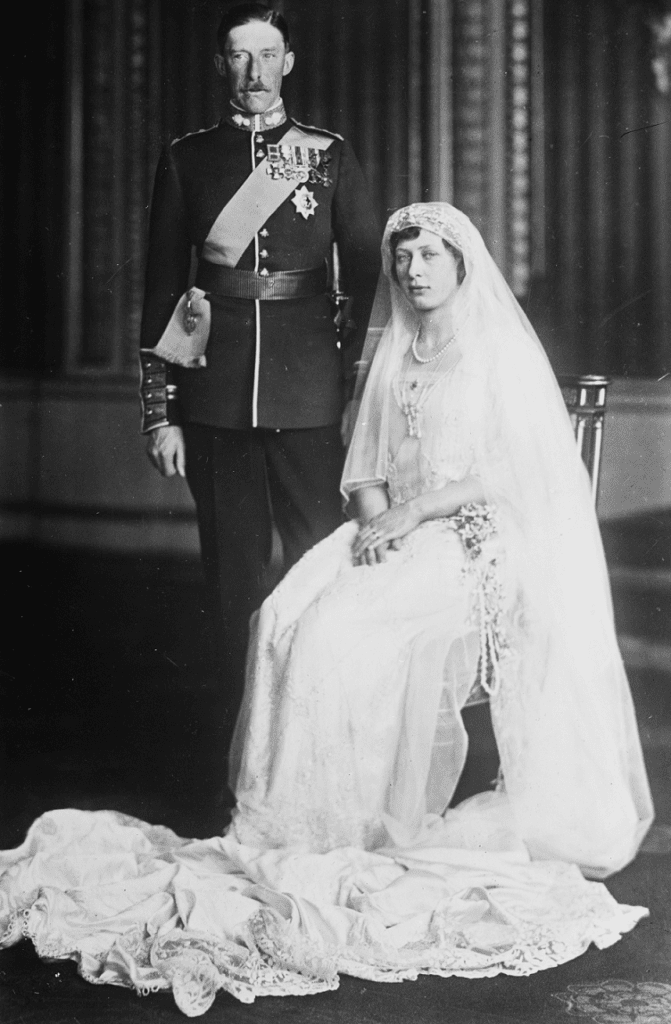 photo source: Wikimedia Commons
Victoria Alexandra Alice Mary is the only daughter of King George V and Queen Mary. She's not the youngest, but we can hope she got the special attention she deserved as the only girl up against five boys filled with testosterone and the hubris of a king! She was beloved by the public for her work in support of service members and family.
Lending a helping hand and posing for photo ops wasn't the only thing Mary could do. During WW2, she was Controller Commandant of the Auxiliary Territorial Service — the women's branch of the British Army.
Did You Know?
Mary married Henry Lascelles. They had two boys, George Lascelles and Gerald Lascelles.
---
3. Prince Henry, Duke of Gloucester (March 31, 1900 – June 10, 1974)
Age: 74
Born: Norfolk, England
Occupation: Prince
Buried: Royal Burial Ground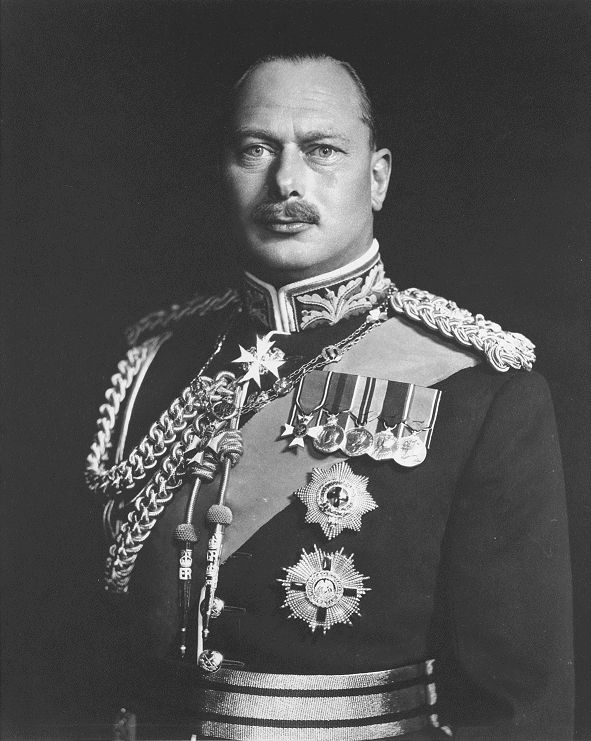 photo source: Wikimedia Commons
Prince Henry, Duke of Gloucester, was born Henry William Frederick Albert to King George V and Queen Mary. As the third oldest son, he marked the first son of a British monarch to receive a formal school education. Prince Henry enjoyed using his access to travel around the world, and while on a hunting getaway in Kenya, he found Berly Markham, a pilot, and his future love interest.
In the world of the monarchy, public perception is paramount on their list of priorities, as they need their trust and support to accomplish their goals. Any relationship outside of those approved in the royal circle is cause for immediate scandal.
For Prince Henry, his romantic relationship with Berly strayed from the court's approval, causing him to pay hush money to avoid the blowback if news got out.
Did You Know?
Prince Henry ultimately succumbed to the pressure of the royal family and married Lady Alice Montagu Douglas Scott (Duchess of Gloucester). They had two sons, Prince William and Prince Richard.
---
2. Prince George, Duke of Kent (December 20, 1902 – August 25, 1942)
Age: 39
Born: Norfolk, England
Occupation: Prince
Buried: Royal Burial Ground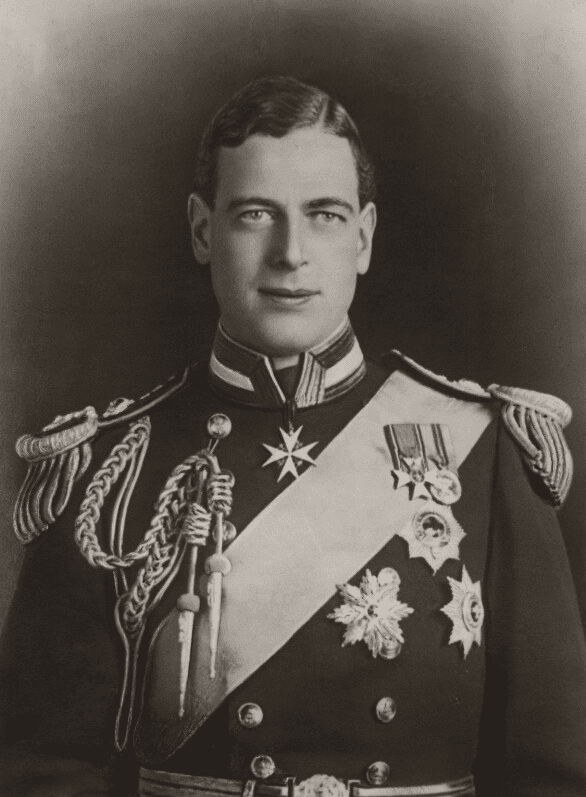 photo source: Wikimedia Commons
George Edward Alexander Edmund became Duke of Kent in 1934 after paying his dues and earning his stripes as a member of the Royal Navy in the 1920s and as a civil servant. He also held positions at the Foreign Office and the Home Office, making him the first member of the royal family to work as a civil servant.
Prince George married his second cousin, Princess Marina of Greece and Denmark. They married on November 29, 1934, at Westminster Abbey, followed by a Greek ceremony in Buckingham Palace. They had three children — Prince Edward, Princess Alexandra, and Prince Michael.
Did You Know?
On August 25, 1942, George and 14 other passengers boarded a plane called a Short Sunderland flying boat, which was setting course for Iceland. They crashed on Eagle's Rock near Scotland. Only one survived the tragic accident. His death was the first in over 450 years where a member of the royal family died during active service.
---
1. Prince John of the United Kingdom (July 12, 1905 – January 18, 1919)
Age: 13
Born: Norfolk, England
Occupation: Prince
Buried: St. Mary Magdalene Church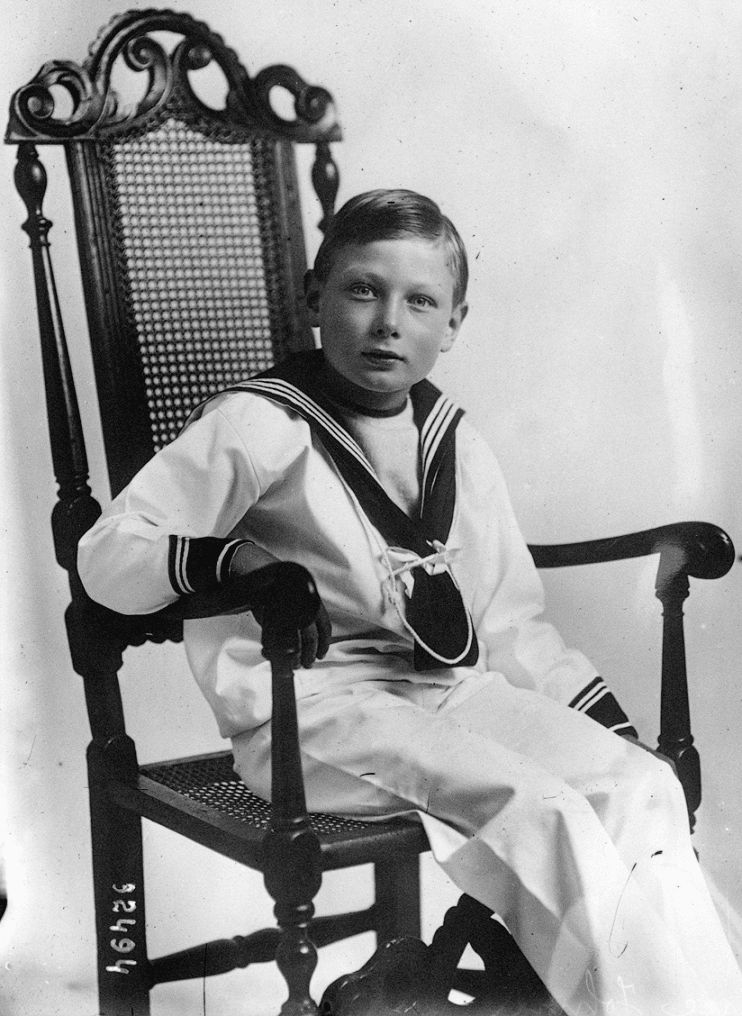 photo source: Wikimedia Commons
Prince John Charles Francis was the youngest sibling amongst his royal brothers and sisters.
Prince John would remain the youngest in age and birthdate. As the final son of King George and Queen Mary, he would eventually become the throne's successor as fifth in line.
Just four years after his birth, doctors discovered that Prince John suffered from epilepsy. His illness left him secluded from the rest of his family and sent to live at Sandringham House, where he was cared for until he passed away following another seizure.
Did You Know?
His outcasting confirmed many people's theories of how callous members of this family were, despite the image of class and decorum they worked so hard to give. Prince Edward once wrote to his mistress that his death was "little more than a regrettable nuisance." He did apologize for his insensitivity later in a letter to Queen Mary.
OTHER POSTS YOU MAY BE INTERESTED IN