Vera Farmiga is instantly recognizable to moviegoers as a fixture in Hollywood and a lead actress in some of our favorite films. Though it's not necessarily an indicator of talent, she's shown that she is a bankable star and grossed over $1 billion at the worldwide box office. And trust us, she has the talent to match.
She enjoyed massive praise and notoriety for her recurring role as Lorraine Warren, an American paranormal investigator/clairvoyant at the center of some of the most famous, most grizzly alleged hauntings alongside her husband, Ed Warren.
Her role as co-lead in The Conjuring's cinematic universe netted her the exclusive title of scream queen. It's a name reserved for the icons of horror to honor their impressive ability to belt out blood-curdling screams of sheer terror so jarring, that you forget for a moment you were even watching a movie.
Vera's enjoyed her success, and we'll get into that a little more later, but did you know she's just one of seven talented siblings? Each of them has gone on to carve their own path, whether in film, behind the scenes or away from the stage lights. Join me as we rank this dynamic family from oldest to youngest!
7. Victor Farmiga
Age: Unknown
Occupation: IT
Nationality: Ukrainian-American
Birthplace: United States
Victor Farmiga's exact age and date of birth are unknown. But perhaps that absence of information tells us exactly what we need to know. Victor's opted for a life away from the fanfare and fast-paced lifestyle of a Hollywood star. The glitz and glam certainly aren't for everyone.
Though we don't know his age, we can say he is the oldest of the Farmiga siblings. According to a page presumed to be his, he's worked in IT and got his Bachelor of Mechanical Engineering from the University of Delaware, but not before a one-year stint at Carnegie Mellon University.
Did You Know?
Victor Farmiga worked at the Johnson & Johnson company as a staff engineer for 11 years, from 1996 until 2008. He left to pursue an even more challenging career with far less pay but way more benefits – a.k.a a full-time dad!
---
6. Vera Farmiga (August 6, 1973 – Present)
Age (as of August 26, 2022): 48
Occupation: Actress
Nationality: Ukrainian-American
Birthplace: Clifton, New Jersey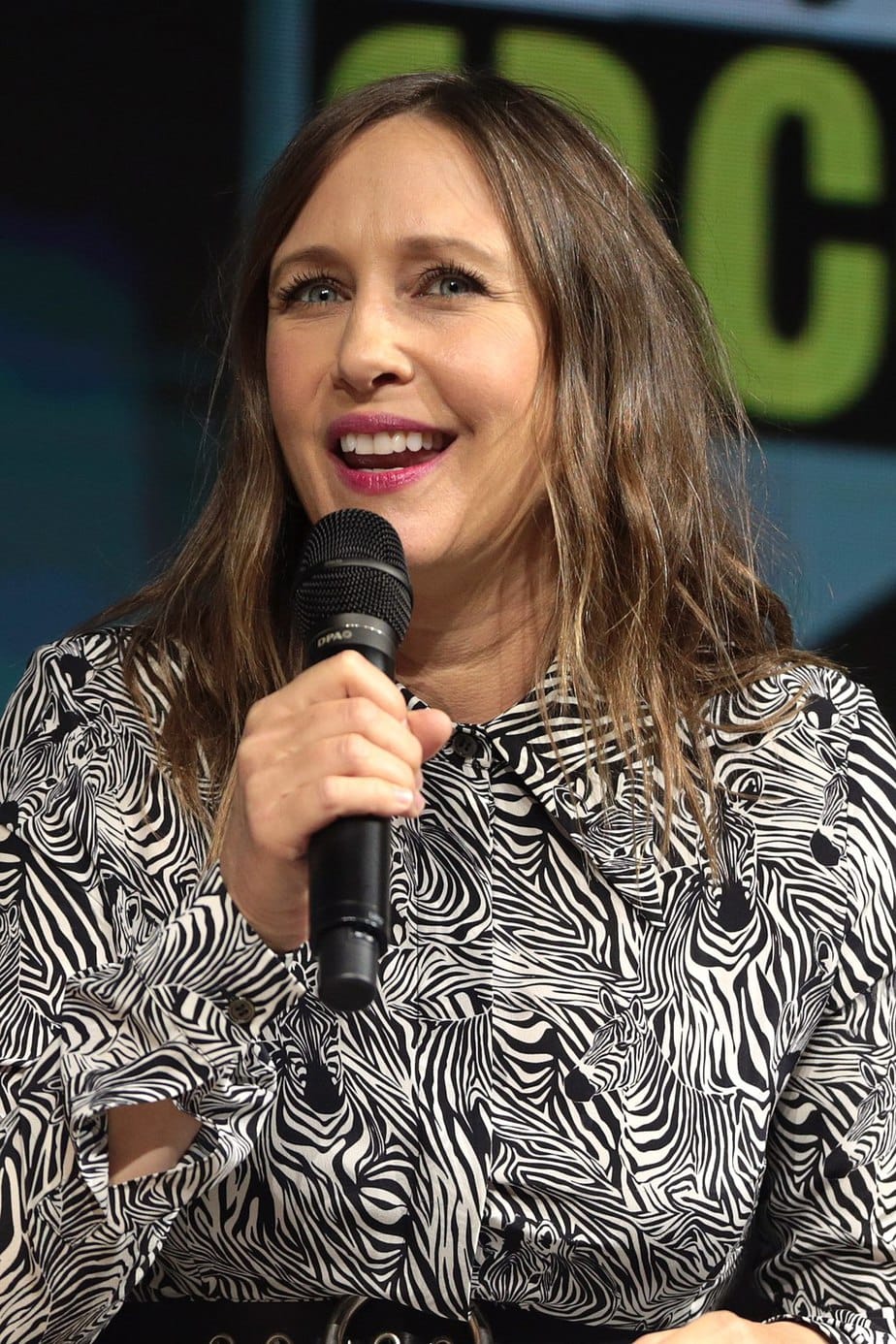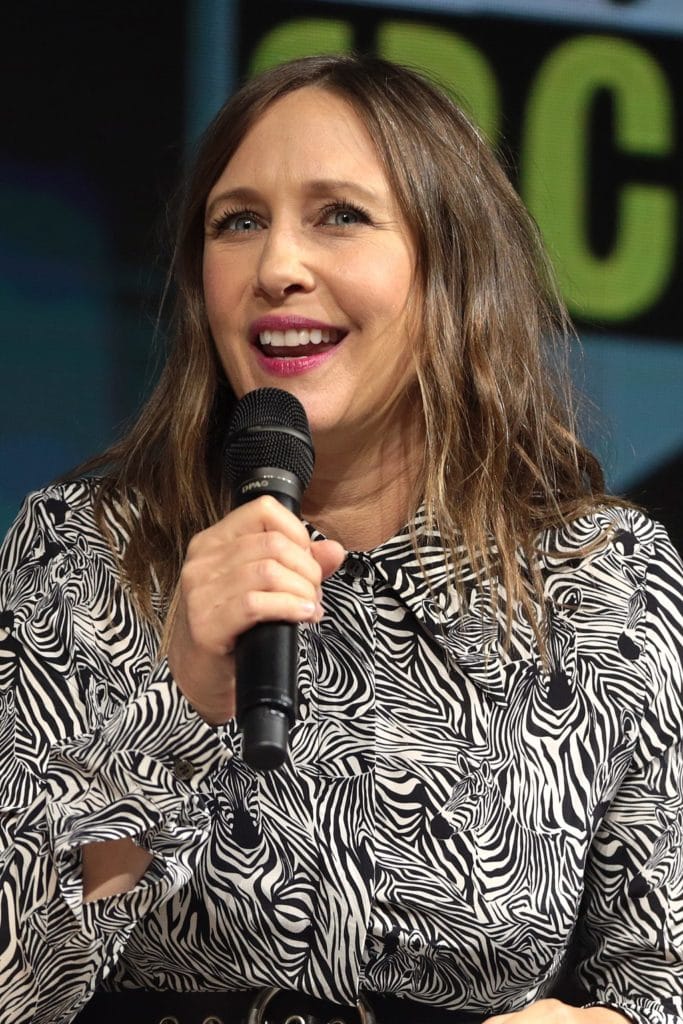 photo source: Wikimedia Commons
Vera Farmiga is the centerpiece of the Farmiga family if our metric is purely based on fame. Otherwise, it's undoubtedly the baby of the family who we'll get to soon! Vera made her TV debut in the adventure series for Fox, titled Roar (1997).
Equipped with a Bachelor of Fine Arts from Syracuse University, Vera hit the ground running. She's worked with acclaimed directors like Martin Scorsese and acted in classics like The Manchurian Candidate and Never Forever.
Even though Vera was a Jersey girl by location, she considers herself a Ukrainian American. Her parents made sure to raise her with traditional Ukrainian values. She didn't even learn English until she was six. Her acting debut (Roar) threw her in the mix with an all-time great in Heath Ledger. Talk about a masterclass in acting!
That experience in a role for the fantasy adventure series served as a great launching pad for the next phase of her career, where she worked with heavy hitters like Robert De Niro, Joaquin Phoenix, and Vince Vaughn.
At only 48, she's received 71 award nominations and walked away with 24 wins, including honors like Best Actress, Best Supporting Actress, and Best Acting by an Ensemble.
Did You Know?
Vera Farmiga is the perfect example of a multi-talented entertainer. Few may know that she was a semi-professional folk dancer who toured with an ensemble, as well as a classically trained pianist.
---
5. Stephan Farmiga
Age: Unknown
Occupation: Businessman
Nationality: Ukrainian-American
Birthplace: Clifton, New Jersey
Like his brother Victor, not much is known about Stephan and the intimate details of his personal life. Maybe Stephan realized that sacrificing one's privacy in exchange for fame was something he'd leave to his sister. His age is unknown, but we do know he is younger than his star-studded sister, Vera.
By all accounts, Stephan has had a very emotionally enriching life as a son in the Farmiga family. Vera even stated in an interview she and her siblings "grew up in a gentle and loving family" with "no deep or twisted secrets."
Did You Know?
Stephan's mother, Lubomyra, was a school teacher. His father, Michael, was a systems engineer turned landscaper.
---
4. Nadia Farmiga
Age: Unknown
Occupation: Entrepreneur
Nationality: Ukrainian-American
Birthplace: Clifton, New Jersey
Nadia Farmiga enjoys life away from the spotlight like most of her family. Her age isn't known, but she's her closest sister in age to Vera. Education was paramount in the Farmiga home, and Nadia is yet another shining example of academic achievement as a former professional in mechanical engineering. Momma and Poppa Farmiga must be very pleased!
Nadia did shift careers, however, to something a little more universally desirable. And that is the food and drink business. She's the co-owner of Misto, along with her partner Wilson Costa.
Did You Know?
In Hudson Valley magazine, they reveal that the couple worked together at the Le Garrett restaurant in New York, earning their stripes and gaining experience before starting their restaurant. Misto is a pop-up catering and event concept that takes inspiration from cultures from all over the world to infuse a familiar but unique blend of delicious cuisine.
---
3. Alexander Farmiga (May 7, 1992 – Present)
Age (as of August 26, 2022): 29
Occupation: Unknown
Nationality: Ukrainian-American
Birthplace: Clifton, New Jersey
Alexander Farmiga makes up the third and last boy of the family. Like his two brothers, he has lived a life out of the spotlight, and unfortunately for our curious minds, not much is known about him specifically.
In the digital age, it's impressive that such a recognizable last name in the Hollywood circle can fly under the radar as long as it has for most of the family. For that, we have to give them credit.
Did You Know?
Alexander spends his time in New Jersey with his family. As far as age goes, he ranks somewhere right in the middle!
---
2. Laryssa Farmiga
Age (as of 2022): Approximately 30
Occupation: Unknown
Nationality: Ukrainian-American
Birthplace: Clifton, New Jersey
Laryssa Farmiga is a Ukrainian-American New Jersey native, just like her siblings. That's one hell of a combo. She's also the second youngest sister and keeps out of the spotlight, unlike her two sisters, Vera and Taissa.
Information on Laryssa is scarce, but we know that she enjoys spending time in New Jersey.
Did You Know?
Laryssa was born with a condition called spina bifida — a birth defect in which a baby's spine doesn't develop properly while in the womb, leading to an incomplete fusing of the spine.
---
1. Taissa Farmiga (August 17, 1994 – Present)
Age (as of August 26, 2022): 27
Occupation: Actress
Nationality: Ukrainian-American
Birthplace: Readington Township, New Jersey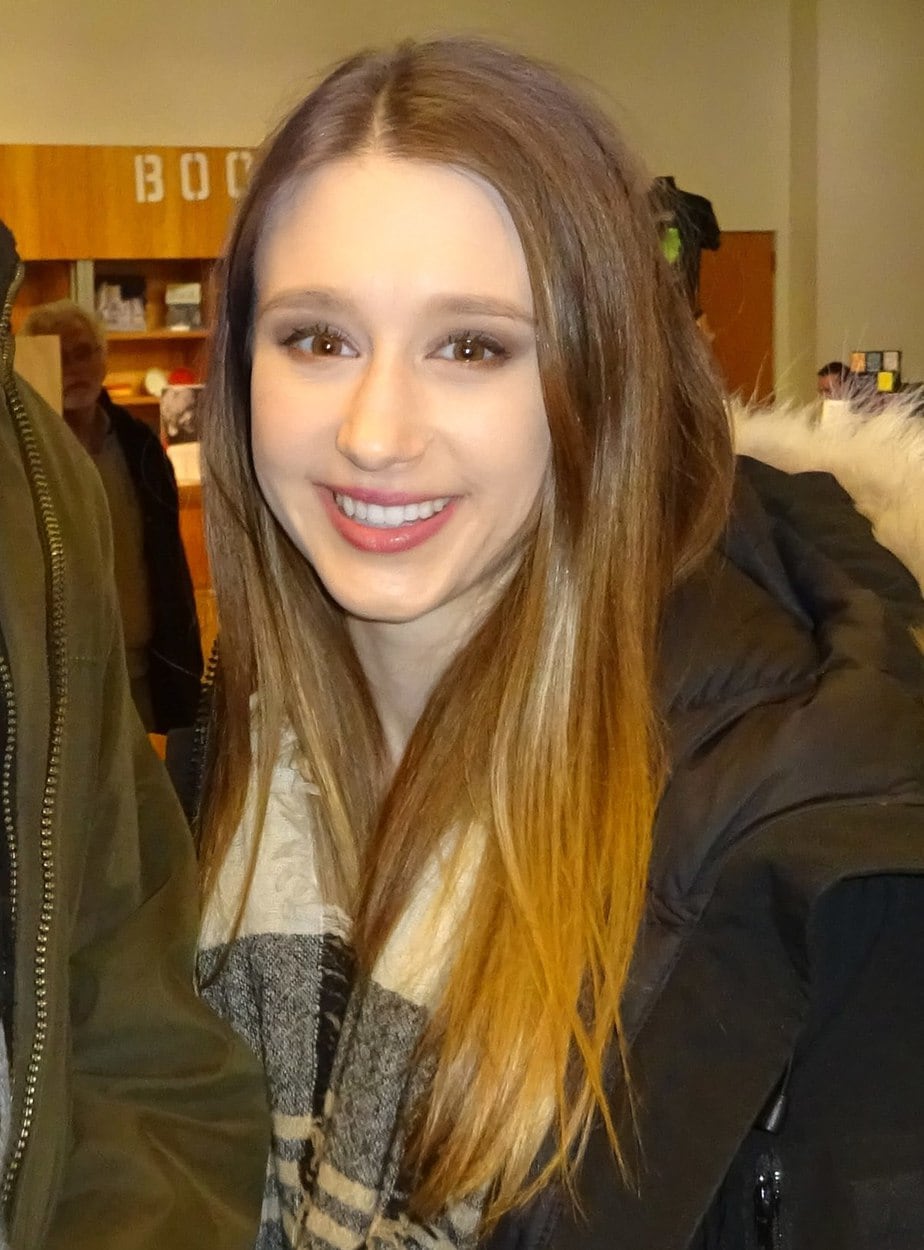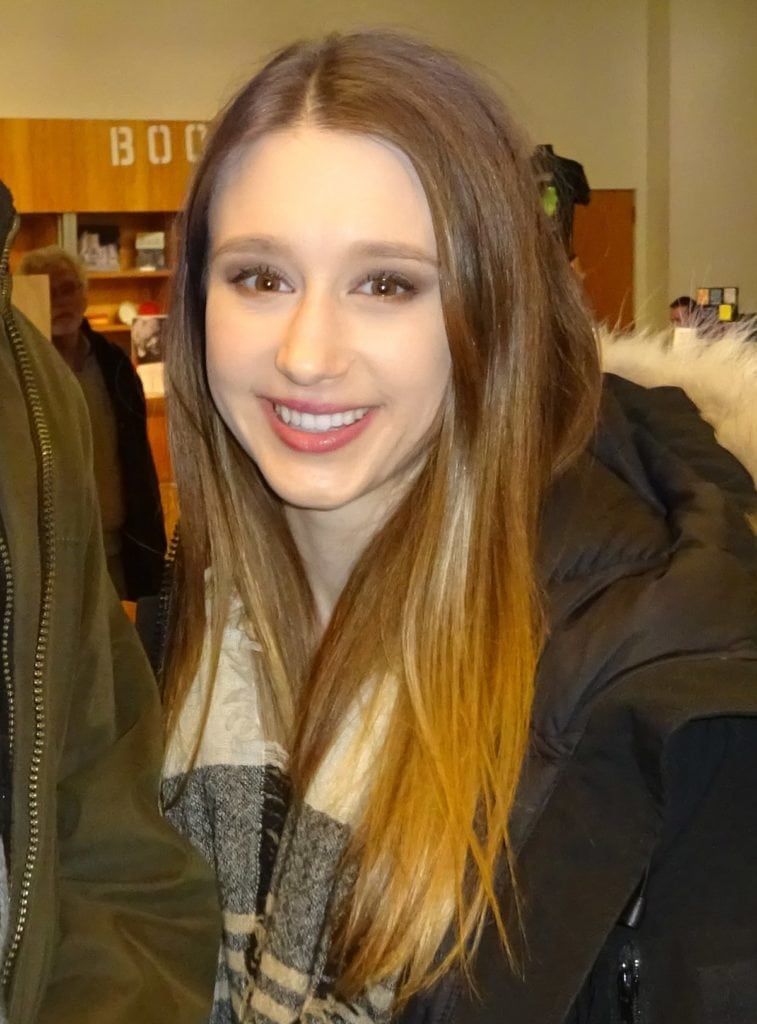 photo source: Wikimedia Commons
Taissa Farmiga is the youngest sibling at 27-years-old!
Taissa Farmiga is seemingly the only other member of the family to have been bitten by the entertainment bug. It's no surprise that she was encouraged to act by observing her older sister.
Like Vera, she's also an honorary scream queen. She's starred in popular titles such as American Horror Story, Murder House, and appeared as Sister Irene in The Nun, which was the fifth installment of The Conjuring franchise.
Taissa has proven herself a capable, exceptionally talented actress and carved her own lane in the industry. At just 27, she's sure to turn in more great performances.
Did You Know?
Taissa intended to follow the trend of the rest of the family when it came to career choices. Planning to become an accountant, she was convinced by Vera to play a part her directorial debut film Higher Ground. Her role as the 16-year-old version of the lead character played by Vera attracted overwhelmingly positive reviews at the Sundance film festival. Not long after, she signed with ICM Partners talent agency.
OTHER POSTS YOU MAY BE INTERESTED IN