Eva Longoria is a famous American actress, producer, and director. She is mostly known for her portrayal of Gabrielle Solis on the series Desperate Housewives and her role as Isabella Braña in the soap opera The Young and the Restless.
Eva was born in a Roman Catholic family; her parents are Ella Eva and Enrique Longoria Jr. Unfortunately, not much is known about them.
Eva grew up speaking English and only learned Spanish in 2009. She spent her teenage years working at Wendy's restaurant to earn money for her quinceañera. She later said about this experience during an interview, "I couldn't wait to get to work and make my own money."
Eva grew up together with her three older sisters. Not much is known about them, but we still managed to gather some information. If you would like to know more about this family, keep reading. Below you will find a list of Eva Longoria's siblings ranked oldest to youngest.
4. Elizabeth Judina Longoria (October 11, 1966 – present)
Current Age (as of February 2023): 56 years, 3 months, 28 days
Birthplace: Corpus Christi, Texas, USA
Elizabeth Judina Longoria, often called Liza, is Eva's oldest sibling. She was born in 1966 and is now 56 years old.
Elizabeth had a great influence on her youngest sister. In fact, she was born with an intellectual disability that inspired Eva to become the philanthropist she is today.
In July 2019, during a speech at the HollyRod Foundation's 21st annual DesignCare gala, Eva declared, "That's really where all of my philanthropy and charity work comes from is living a life with Liza and somebody like Liza."
Eva declared that she is always humbled by what her older sister teaches her, especially after her first child was born. In particular, Eva remembered a day when someone stole Elizabeth's jacket. She got incredibly mad and started to shout and yell at everyone while asking her sister who had taken her jacket.
According to Eva, Elizabeth replied, "Somebody who must have been cold." "She taught me compassion," said Eva. " She never saw or never sees the evil in anybody. She just thinks somebody needed it more than I."
---
3. Emily Blevins (August 19, 1969 – present)
Current Age (as of February 2023): 53 years, 5 months, 20 days
Birthplace: Corpus Christi, Texas, USA
Emily Blevins is one of Eva's sisters. She was born in 1969. Not much is known about Emily's life.
---
2. Esmeralda Josephina Traube (November 7, 1972 – present)
Current Age (as of February 2023): 50 years, 3 months, 1 day
Birthplace: Corpus Christi, Texas, USA
Esmeralda Josephina Traube was born in 1972.
Mostly known as Esme, in 2005, Esmeralda married a man called Scott Traube. Apart from this, not much is known about Esmeralda.
---
1. Eva Longoria (March 15, 1975 – present)
Current Age (as of February 2023): 47 years, 10 months, 24 days
Birthplace: Corpus Christi, Texas, USA
Profession: Actress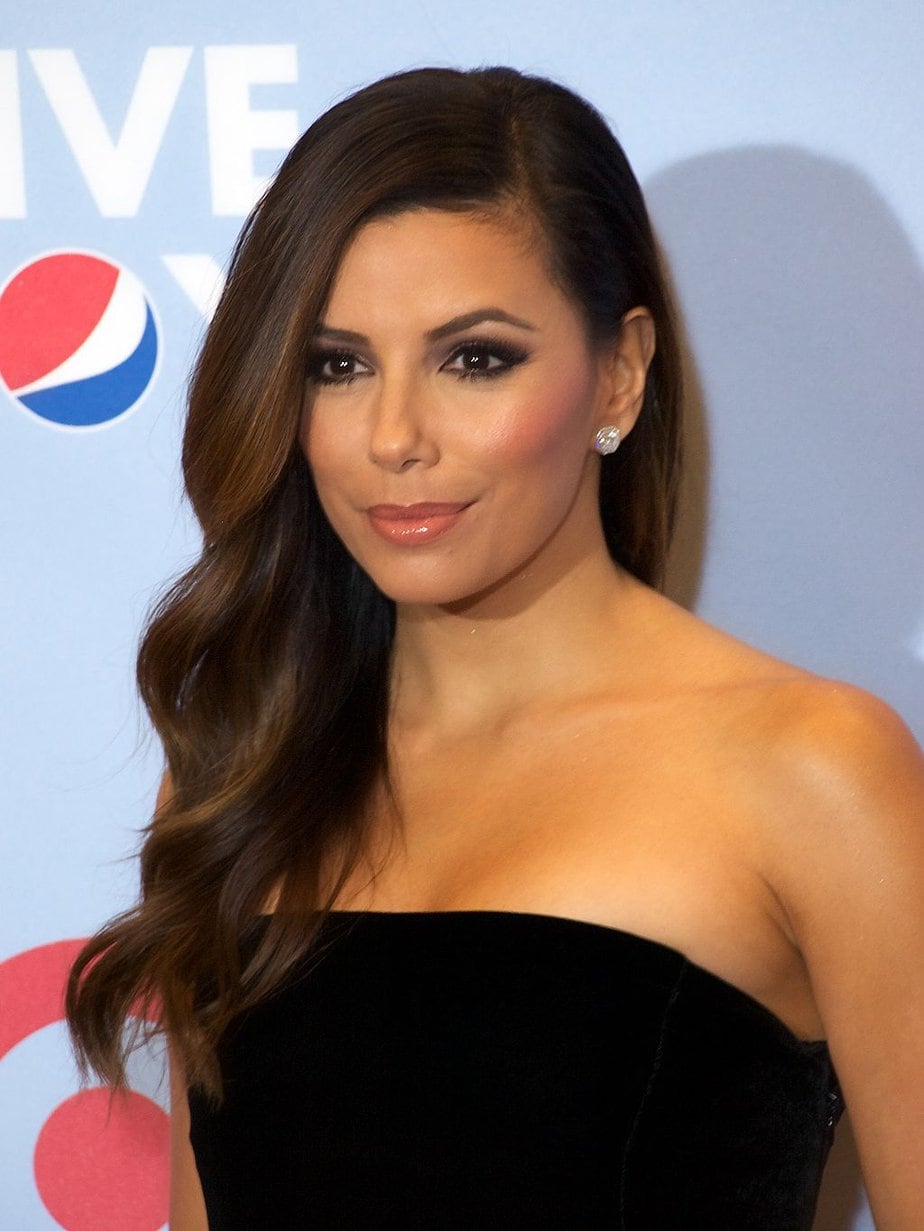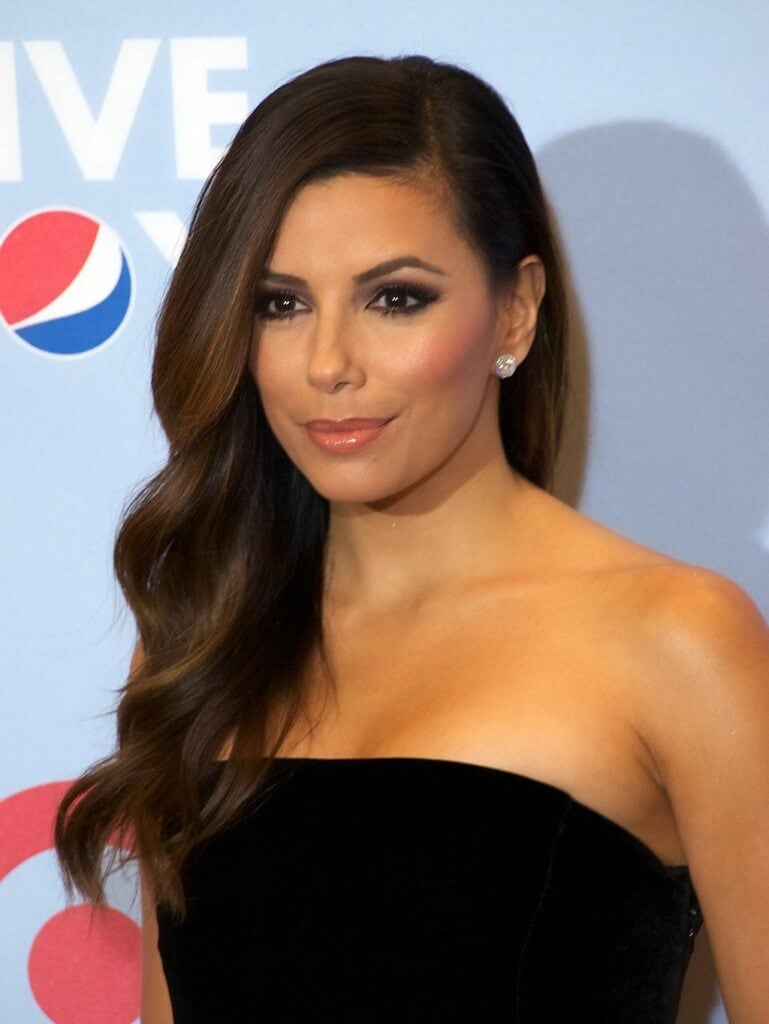 photo source: commons.wikimedia.org
Eva Longoria is the youngest member of her family. She was born in 1975.
Eva grew up in Corpus Christi, where she also attended high school. Following her graduation, Eva enrolled at Texas A&M University-Kingsville and studied kinesiology. Meanwhile, she also participated in local beauty pageant contests and won the title of Miss Corpus Christi USA.
After graduation, Eva participated in a talent contest that led her to LA. Here, she was soon noticed by a theatrical agent who signed a contract with her. In these years, Eva auditioned for several roles and worked as a headhunter.
While trying to work as an actress, she also continued her studies and, in 2013, received her master's degree in Chicano Studies from California State University, Northridge. Her thesis title was "Success STEMS From Diversity: The Value of Latinas in STEM Careers."
Eva landed her first job on tv in 1999 when she guest-starred in an episode of Beverly Hills, 90210. After this, her career finally skyrocketed. Throughout her life, she worked on several movies such as The Baytown Outlaws, Over Her Dead Body, and Rita Moreno: Just a Girl Who Decided to Go for It.
She also took part in several tv series, among which General Hospital, George Lopez, and Welcome to the Family. On top of this, Eva worked as a host on Saturday Night Live and the MTV Europe Music Awards 2010.
Additionally, Eva starred in several music videos, such as Shake Your Bon-Bon by Ricky Martin, A Public Affair by Jessica Simpson, and Desde Cuando by Alejandro Sanz.
Eva has won several accolades throughout her career, including two People's Choice Awards, a Screen Actor Guild, and a Bambi Award.
Talking about her personal life, Eva was first married to actor Tyler Christopher. Unfortunately, the marriage lasted only two years, from 2002 to 2004. The same year of her divorce, Eva met Tony Parker and started dating him. The two married in 2007 at a Paris city hall. Unfortunately, this marriage didn't have a happy ending, and Eva and Tony divorced in 2010.
Talking about her second divorce, Eva later said, "I didn't realize it at the time with Tony, but I had become my version of a desperate housewife."
But Eva was not ready to give up on love just yet. In fact, in 2015, she officially got engaged to José Antonio Bastón Patiño, a Mexican businessman who served as the president of Televisa, the largest media company in Latin America. The two got married in 2016 and had their first child in 2018.
Did You Know?
Eva is democratic and has spoken to several Democratic National Conventions.
OTHER POSTS YOU MAY BE INTERESTED IN