Enya is, without a doubt, one of the most famous Irish musicians on the scene. Together with her siblings, she has brought traditional Celtic music all over the world. She was born in Dore, a settlement in the parish of Gweedore, in the very north of the Republic of Ireland, where Irish is still the main spoken language.
Enya was the sixth of nine children; her family was Roman Catholic.
She grew up surrounded by music with her siblings and often performed in her father's pub. Similarly to her, her many brothers and sisters decided to pursue a music career. In particular, some of the members of the family founded the group Clannad, a band known all over the world.
If you would like to know more about this topic, keep reading. We created a list of Enya's siblings ranked oldest to youngest. We couldn't find the exact date of birth for each one of them, but we know that Moya is her oldest sibling, so we are going to start with her.
9. Moya Brennan (August 4, 1952 – present)
Current Age (as of January 2023): 70 years, 5 months, 16 days
Birthplace: Dublin, Ireland
Profession: Musician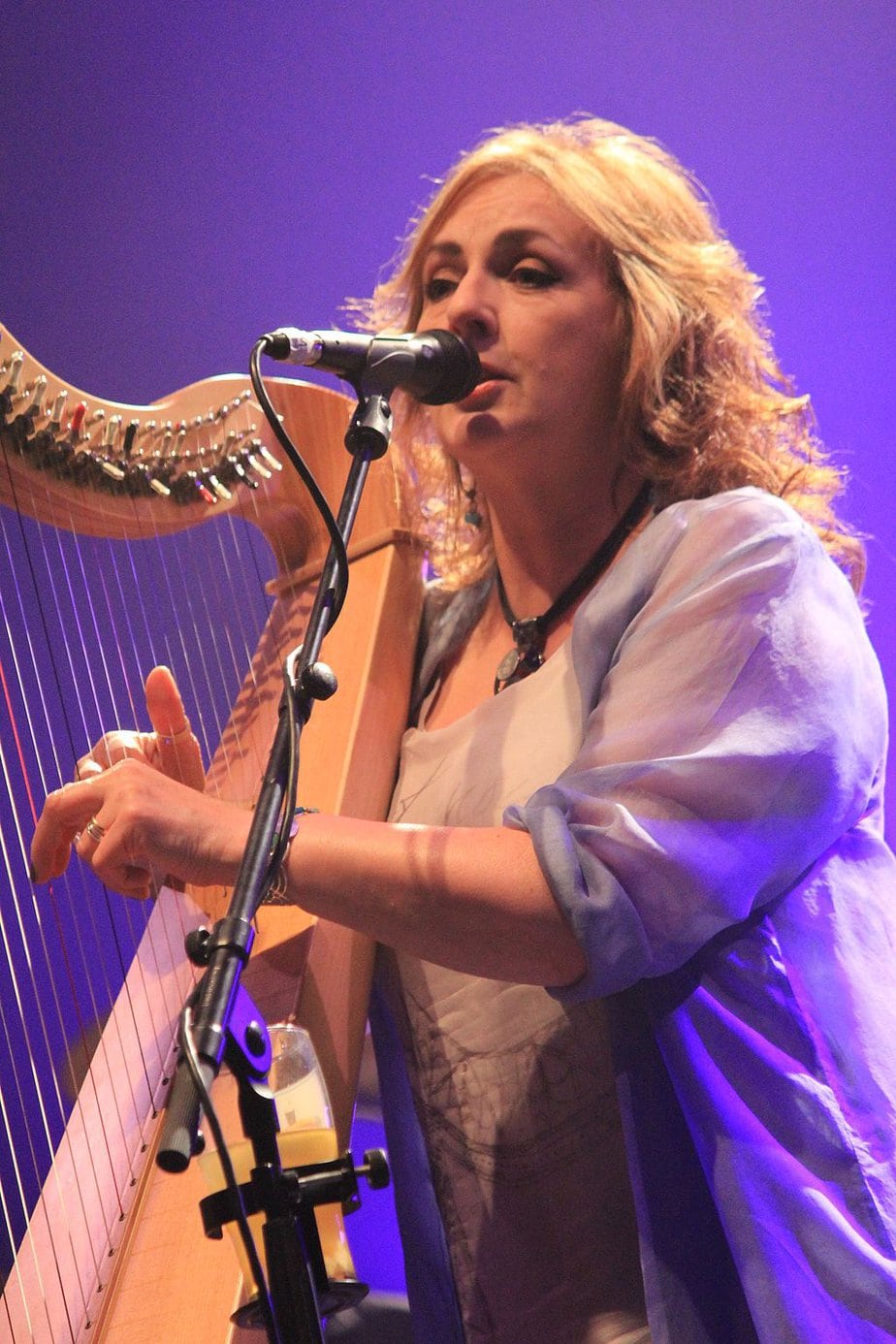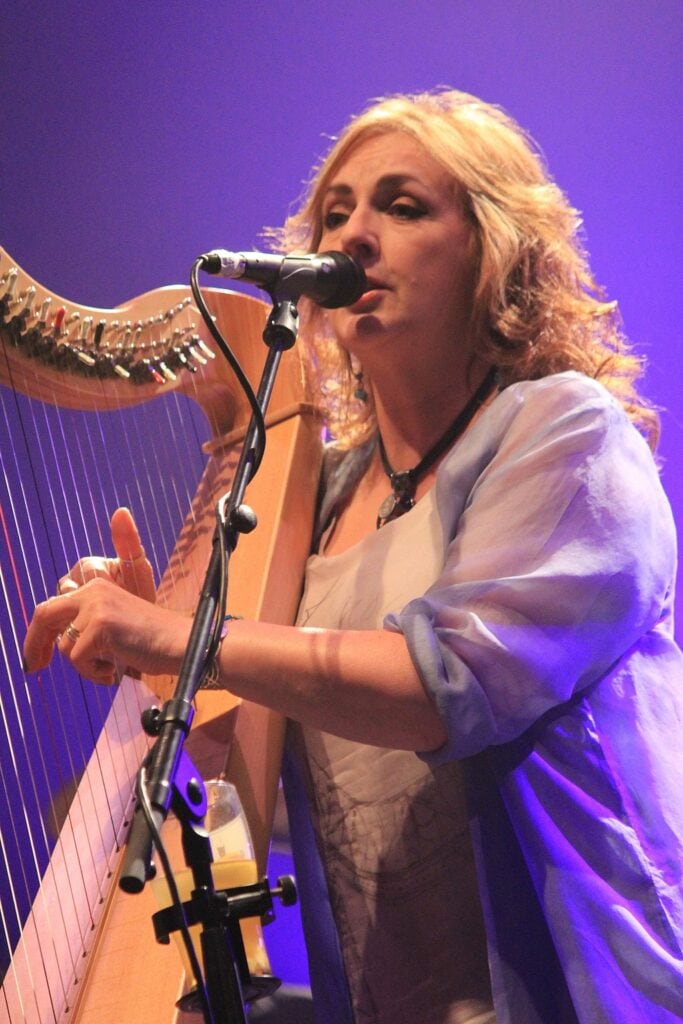 photo source: commons.wikimedia.org
Moya Brennan is Enya's oldest sibling. She was born in 1942. She was Máire and Leo Brennan's first child. Her mother was a music teacher, while her father was a member of a cabaret band for which she performed when she was young.
From a very early age, she sang with her siblings in the family's pub known as Leo's Tavern, located in the village of Meenaleck.
Following secondary school, Brennan moved to Dublin, where she attended the Royal Irish Academy of Music. Here she studied harp, piano, and singing. Moya then started her career teaching music at the Holy Cross College in Falcarragh, County Donegal.
She released her first album in 1992, the record was titled Máire. Three years later, she published her second album Misty Eyed Adventures. But her career did not end there. In 1998 she released Perfect Time, and the following year she published Whisper to the Wild Water.
Her music is often considered to belong to the Celtic and New Age genres. However, Moya sometimes expresses slight discomfort in being classified as a new-age artist as she is a fervent Christian.
Moya's voice is appreciated and praised by several artists, particularly by U2's singer Bono who said, "I think Máire has one of the greatest voices the human ear has ever experienced."
Concerning her private life, Brennan's first marriage with a musician from Dublin ended in divorce. She remarried in 1991 after going through a dark period of alcohol and drug abuse following an abortion. Moya talks about this and other periods of her life in her autobiography, The Other Side of the Rainbow.
Did You Know?
Moya's full name is Máire Philomena Ní Bhraonáin.
---
8. Olive Brennan
Olive Brennan is one of Enya's siblings. She has a very private life, and for this reason, not much is known about her.
---
7. Deirdre Brennan
Similarly to her sister Olive, we couldn't find any information about Deirdre.
---
6. Bartley Brennan
Bartley is one of Enya's brothers. He now runs Leo's Tavern, where most of his siblings first performed at a young age. His father opened the pub in 1968 and is now a gathering place for musicians from all over Ireland.
Did You Know?
Leo's Tavern has hosted famous singers and artists from Bono to The Edge, Paul Brady, Christy Moore, and Mary Black.
---
5. Leon Brennan (Unkown – December 17, 2021)
Leon Brennan was one of Enya's brothers. He, unfortunately, died in 2021.
Similarly to his siblings, he spent most of his life surrounded by music. He worked with the Clannad band for over 35 years as a production manager and handling the merchandise.
Following his death, Leon's sister Moya expressed her grief via Twitter with a post reading, "I'm heartbroken, my dear brother Leon passed away this morning surrounded by family. I know he touched the lives of many people around the world, and he will be missed so very much."
Did You Know?
Enya also decided to express her grief through social media, writing, "It is with a deep and terrible sadness that I must announce the death of my beloved brother, Leon. Not only was he my brother, but he was my dearest and closest friend. My love for him will remain forever in my heart."
---
4. Ciarán Ó Braonáin (March 4, 1954 – present)
Current Age (as of January 2023): 68 years, 10 months, 16 days
Profession: Musician
Ciarán is one of Enya's brothers. He was born in 1954 and is currently 68 years old. He also works as a musician and, in 1970, joined Moya and his younger brother Pól to form the Clannad. They first appeared on tv after being introduced by broadcaster Tony MacMahon.
Their most famous album was Magical Ring which was released in 1983 and featured their most popular single Theme From Harry's Game.
The band became extremely popular and won several Grammy and Billboard Music Awards. The Clannad is often regarded as the band that brought Irish music to a broader audience together with the Dubliners.
Did You Know?
The Clannad has sung in six languages and scored eight UK top 10 albums. The band was often more successful abroad than in their own country.
---
3. Pól Brennan (April 22, 1956 – present)
Current Age (as of January 2023): 66 years, 8 months, 29 days
Birthplace: Gweedore, Ireland
Profession: Musician and Composer
Pól Brennan was born in 1956 and is currently 66 years old. He was one of the members of the Clannad and co-wrote their biggest hit, Theme from Harry's Game.
In 1990 he decided to leave the group but returned roughly 20 years later in 2011. During these 20 years, he successfully worked as a solo artist.
He joined Joji Hirota, a famous Japanese musician, as well as Guo Yue, a Chinese artist, in the creation of his album Trísan. This collaboration created a unique style mixing traditional Celtic folklore with Japanese traditional music.
In 1999, Pól also composed the soundtrack for the movie When The Sky Falls, and two years later, he performed at the Carnvaha festival in Wexford, southeast Ireland. More recently, in 2018, he worked on the music for the film Penance.
Did You Know?
In 2008, Pól won the IFTA award for Best Original Score for his work on the movie Kings.
---
2. Enya Patricia Brennan (May 17, 1961 – present)
Current Age (as of January 2023): 61 years, 8 months, 4 days
Birthplace: Gweedore, Ireland
Profession: Musician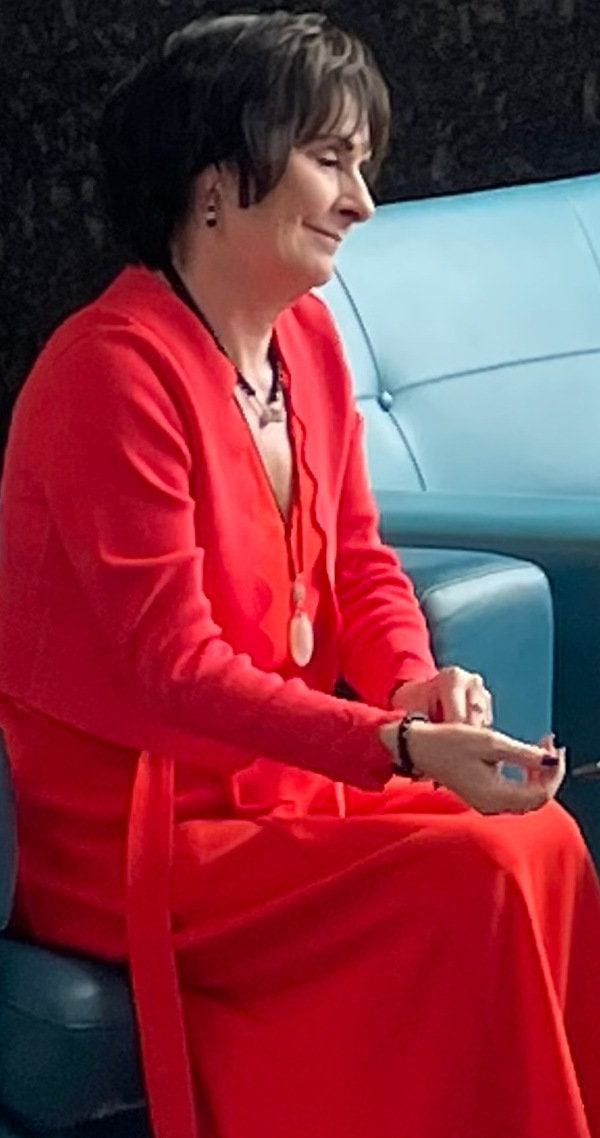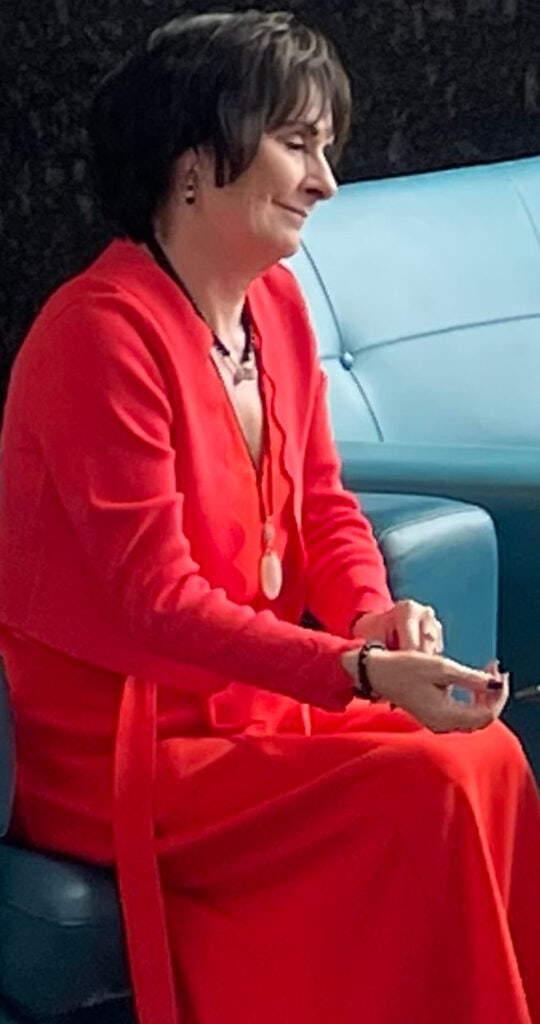 photo source: commons.wikimedia.org
Enya was born in 1961 and is now 61 years old. She grew up surrounded by music and participated in her first singing competition at three years old. Enya learned English in primary school and also started to take piano lessons.
At 11, she went to a strict convent boarding school in Milford, where she started to listen to classical music. This was a very prolific period for her as during these years, she developed a taste for Latin, art, and watercolor painting.
At 17, she left with the dream of becoming a piano teacher. "I never thought of myself composing or being on stage," said Enya.
Despite this, Enya became one of the most famous Irish musicians in the world, producing a total of eight albums. Some of her most famous records include A Day In Rain, And Winter Came…, and her first release, Enya.
Did You Know?
Enya truly values her private life and has stated, "The music is what sells. Not me, or what I stand for… that's the way I've always wanted it".
---
1. Brídín Brennan (May 17, 1974- present)
Current Age (as of January 2023): 48 years, 8 months, 3 days
Birthplace: Gweedore, Ireland
Profession: Musician
Brídín Brennan is Enya's youngest sibling, as she was born in 1974. She went on tour with her family band, Clannad, and performed as a vocalist in some of the shows.
Brídín also recorded some of the band's albums and appeared on tv shows ranging from Later… with Jools Holland and The Tonight Show. She also worked with her sisters Olive and Deirdre on Moya's solo project. Specifically, she helped her sister release her first two albums, Máire and Misty Eyed Adventures.
In 2005, Brídín finally decided to start her solo career by publishing the album Eyes of Innocence. The record was only released in Ireland, and two singles from it, Hang On and You Can't Hurt Me, were played on the radio.
Concerning her private life, in 2001, Brídín married Cameron Campbell, a man from Sydney. The couple now has two young daughters, Sinéad Campbell, born in January 2007, and Matilda Campbell, who came into the world in February 2011.
Did You Know?
Brídín's full name is Brídín Ní Bhraonáin.
OTHER POSTS YOU MAY BE INTERESTED IN