Like the Wahlberg or the Howard family, there are certain family last names in Hollywood that command respect and admiration for all they've accomplished in their industry. Another such name would be the Eastwood's. When we hear that name, we think of the epitome of Hollywood legend, thanks to the iconic life and career of Clint Eastwood.
Clint became a legend for his roles, embodying the classic cowboys and rebels of the silver screen.
The lines between Clint and the characters he played, like Dirty Harry, became blurred, and audiences had a hard time distinguishing where Clint ended and where the fearless outlaw began. That's a testament to the genius of his character portrayals.
Thankfully for us, Clint and his wife, Dina, had plenty of kids to who they passed down their talent. Out of his eight children, the majority has established impressive careers of their own. Today we'll look at those siblings that make up the Eastwood family, starting with the oldest down to the youngest!
8. Laurie Murray (February 11, 1954 – Present)
Age (as of May 6, 2022): 68
Born: Seattle, Washington
Occupation: N/A
Notable Film: N/A
Laurie Murray is the oldest Eastwood sibling at 68-years-old. Her story is a fascinating one. For a long time, Clint wasn't aware that he had a daughter with his first wife, Maggie Johnson. He wasn't aware that she was even pregnant with their child!
Laurie had been up for adoption shortly after her birth, but somewhere in her 30s, she took it upon herself to discover who her biological parents were. Imagine her surprise when she learned that her father was none other than the Million Dollar Baby director.
Did You Know?
Per reports, the news of Clint's secret daughter was received positively. They bonded over their shared love of gold and the outdoors, ultimately going on vacations together and strengthening their relationship. There was surely a lot of catching up to do! Laurie attended the premiere of her father's new movie, The Mule. On the carpet, she announced herself as Laurie Eastwood.
---
7. Kimber Lynn Eastwood (June 17, 1964 – Present)
Age (as of May 6, 2022): 57
Born: Los Angeles, California
Occupation: Producer, Make-Up Artist
Notable Film: Absolute Power
Kimber Lynn Eastwood grew up in the entertainment industry and has followed suit, similar to her siblings. She's helped produce a few television shows and movies while also working as a makeup artist for popular shows like Dog The Bounty Hunter and Wheel of Fortune.
Clint likes to keep the personnel involved in his projects in the family whenever he can. He had Kimber do makeup for his 2018 film The Mule.
Did You Know?
Kimber Lynn Eastwood is also the daughter of stuntwoman and actress Roxanne Tunis, with who Clint had previously had an affair.
---
6. Kyle Eastwood (May 19, 1968 – Present)
Age (as of May 6, 2022): 53
Born: Los Angeles, California
Occupation: Musician, Composer, Actor
Notable Film: Gran Torino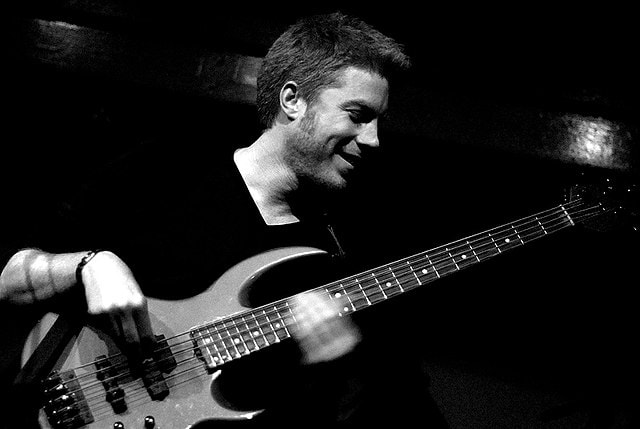 photo source: commons.wikimedia.org
Kyle Eastwood is a 53-year-old jazz bassist and the first child of Clint Eastwood and Maggie Johnson. He's an exceptionally talented triple-threat in composing, acting, and performing. He's been instrumental in his father's career as well.
Kyle has composed for some of Clint's most popular films, like Gran Torino and Million Dollar Baby. He's also helped arrange scores for Regarding Henry, Letters from Iwo Jima, and many more.
Did You Know?
Music was always present in Kyle's life. He credits listening to records from the jazz greats like Miles Davis for inspiring him to pursue the same career.
---
5. Alison Eastwood (May 22, 1972 – Present)
Age (as of May 6, 2022): 49
Born: Santa Monica, California
Occupation: Actress
Notable Film: Midnight in the Garden of Good and Evil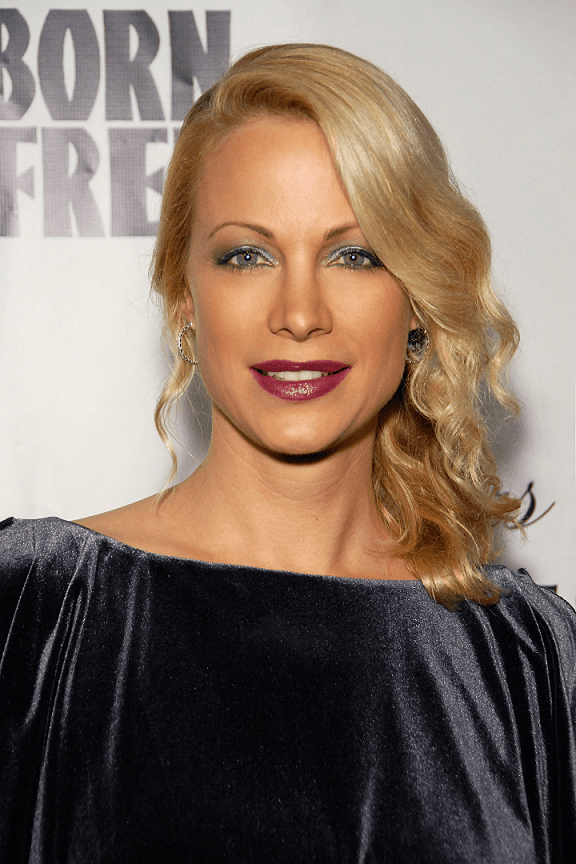 photo source: Wikimedia Commons
Aside from being known as the 49-year-old daughter of Clint Eastwood, Alison Eastwood is recognized for her portrayal as Mandy, the love interest in the John Cusack featured film Midnight in the Garden of Good and Evil.
Alison is more than just an entertainer. She is equally, if not more passionate, about her efforts in animal conservation.
Did You Know?
She opened The Eastwood Ranch, which is dedicated to animal advocacy, rescue, and the well-being of our favorite furry friends!
---
4. Scott Eastwood (March 21, 1986 – Present)
Age (as of May 6, 2022): 36
Born: Monterey, California
Occupation: Actor
Notable Film: Invictus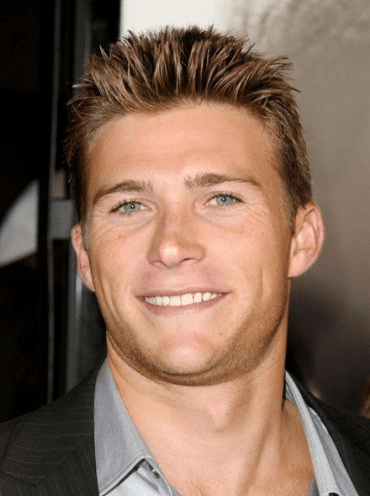 photo source: Wikimedia Commons
Scott Eastwood bears an uncanny resemblance to a young Clint Eastwood. Not only does he match him in looks, but he also matches him in a steadfast work ethic in a cutthroat industry.
Using his father as a springboard, he's found his name in the industry and established himself as a star with undeniable talent.
He's held substantial roles in major blockbusters like Suicide Squad, Snowden, and Pacific Rim: Uprising.
In his first major role in the 2006 Clint Eastwood directed film, Flags Of Our Fathers, he resisted the stigma and preferential treatment that comes with his last name and went under his mother's last name, Scott Reeves.
Did You Know?
Scott was candid about his struggles within the whirlwind that is the Hollywood entertainment industry: "It's an amazing circus at times, but living on the road, I think it would be tough. I don't have a family yet, but I want that someday, and I think about what that would look like with kids and being away from them. That worries me."
---
3. Kathryn Eastwood (February 2, 1988 – Present)
Age (as of May 6, 2022): 34
Born: Carmel, California
Occupation: Actress, Screenwriter
Notable Film: Jersey Boys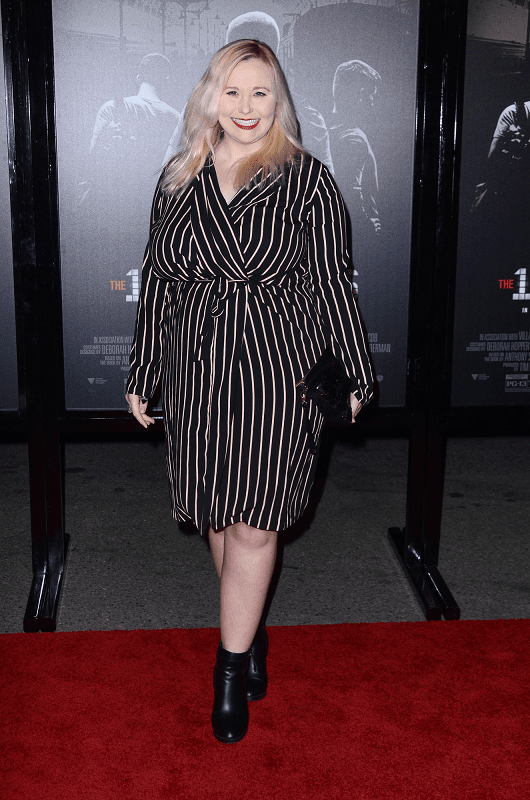 photo source: despositphotos.com
Kathryn Eastwood is the daughter of Clint Eastwood and former flight attendant, Jacelyn Reeves. She's the only sibling of Scott's who shares the same mother.
Kathryn mostly stays clear of the spotlight but has appeared in the film Jersey Boys, playing Tommy's girlfriend.
Did You Know?
Kathryn also appears as Abela Virus of the Dead (2018).
---
2. Francesca Eastwood (August 7, 1993 – Present)
Age (as of May 6, 2022): 28
Born: Redding, California
Occupation: Actress, Model
Notable Film: Twin Peaks: The Return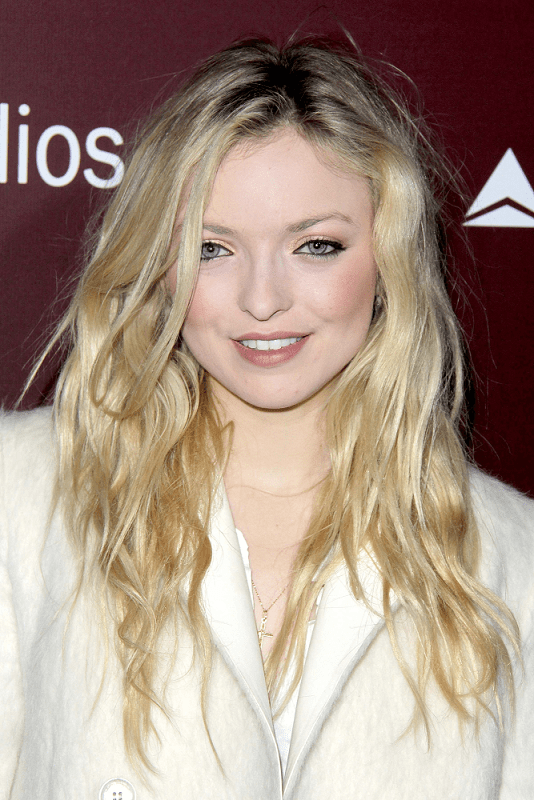 photo source: depositphotos.com
Francesca Eastwood is the daughter of Clint Eastwood and Francesca Fisher. She made her first major appearance as part of the Eastwood troupe in the E! television series Mrs. Eastwood & Company, which premiered in 2012. She, Francesca, and Morgan were the focus of the documentary series, along with Clint's then-wife, Dina Eastwood.
In 2017, Francesca starred in the Fargo episode titled, The Law of Non-Contradiction, alongside her mom – Frances Fisher. Together, they played the young and old versions of the same character.
Did You Know?
Francesca was married to Jonah Hill's older brother Jordan Feldstein in 2013, but only for a brief moment. Eight days after their marriage, she filed for an annulment. Unfortunately, Jordan would pass away in 2017 due to a blood clot.
---
1. Morgan Eastwood (December 12, 1996 – Present)
Age (as of May 6, 2022): 25
Born: Los Angeles, California
Occupation: Actress
Notable Film: Changeling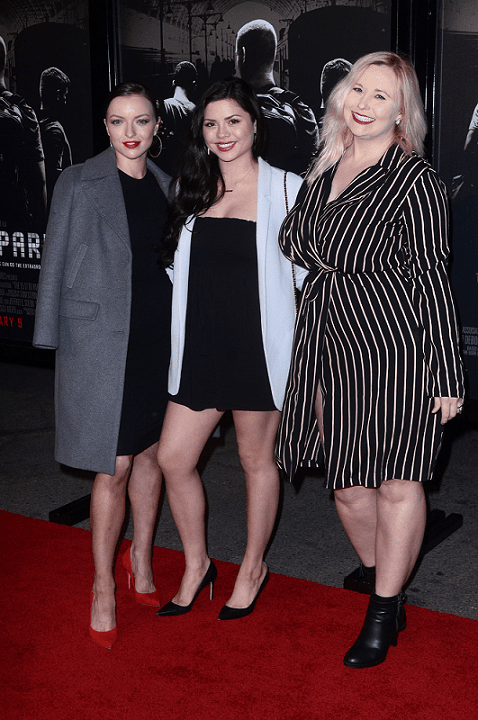 Morgan in middle with sisters Francesca (left) and Kathryn (right)
photo source: depositphotos.com
Morgan Eastwood is the youngest sibling of the Eastwood bunch!
Morgan is the product of her father's most recent marriage to Dina Eastwood, lasting from 1996 to 2014. Clearly, it's hard for most of his spouses to keep up with the fast- paced life he leads.
Careful to maintain her privacy while being part of such an established family, Morgan stayed out of the public eye, aside from small roles in films like Million Dollar Baby and Changeling.
Showing interest in a career behind the camera, she worked as an associate producer on the 2018 short film Daddy's Playground. A year later, she jumped to executive producer and star of the 2019 short film, I See You.
Did You Know?
Morgan was introduced to the world through the E! reality docu-series Mrs. Eastwood & Company.
OTHER POSTS YOU MAY BE INTERESTED IN