DaBaby, whose real name is Jonathan Lyndale Kirk, is an American rapper known for songs such as JOC IN 06', BOP on Broadway, and Suge (Yea Yea).
He was born on December 22, in Cleveland, Ohio. In 1999, when he was still a kid, his family moved to Charlotte, North Carolina, where he spent the rest of his childhood and his teenage years. Here, he attended Vance High School and graduated in 2010.
Following his graduation, DaBaby decided to enroll at the University of North Carolina at Greensboro but did not complete his studies. He later declared that he decided to go to college only to make his parents happy.
DaBaby grew up with his two older brothers listening to rap icons such as Eminem, 50 Cent, and Lil Wayne. One of them, Glen, made the news in 2020 when he decided to take his life away. Unfortunately, we couldn't find any information about his other brother.
If you would like to know more about his family, keep reading. Below is all the information about DaBaby and his older brother, Glen Johnson.
2. Glen Johnson (1986 – November 3, 2020)
Died At Age: 34 Years Old
Glen Johnson was Dababy's older brother. Unfortunately, he died in 2020 due to suicide.
According to records, the Charlotte-Mecklenburg Police Department was called on November 3, 2020, at about 1.39 pm due to a shooting. They quickly arrived on the scene and found Glen's body. He was immediately transported to the hospital, where he was pronounced dead.
At first, the police stated, "This incident is currently classified as a death investigation." However, the death was later identified as suicide.
DaBaby was aware of his brother's mental struggles and even referred to them in his music. In his song Intro, he sings, "My brother be thinkin' that we don't love him and let him struggle like we ain't family. Like I won't give up all I got to see you happy."
At the time of his death, Glen had three daughters and a son.
Did You Know?
Following the death of his brother, DaBaby updated his Instagram bio to read "LONG LIVE MY BROTHER."
---
1. DaBaby (December 22, 1991 – present)
Current Age (as of February 2023): 31 years, 2 months, 2 days
Birthplace: Cleveland, Ohio, USA
Profession: Rapper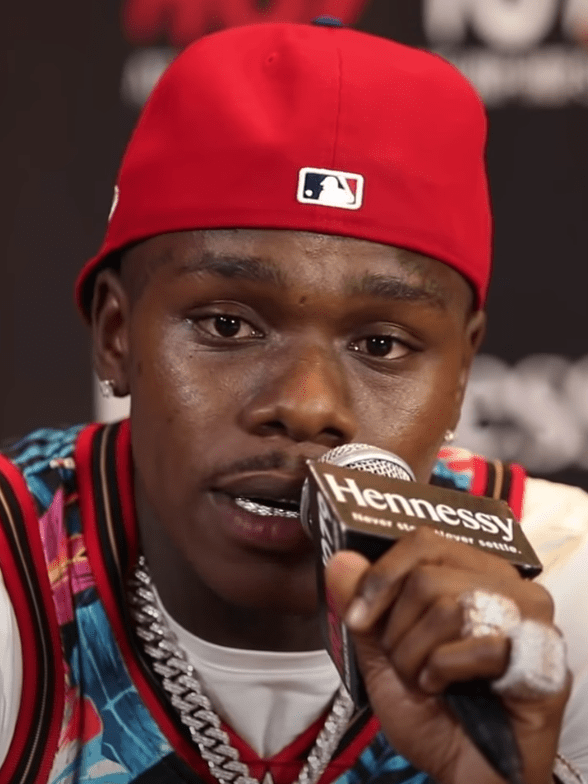 photo source: commons.wikimedia.org
DaBaby, whose real name is Jonathan Lyndale Kirk, is the youngest in his family. He was born in 1991.
Although he has been interested in making music his whole life, DaBaby only rose to prominence in the past few years. He released several mixtapes between 2014 and 2018, which garnered him a small following.
Arnold Taylor, the president of the South Coast Music Group label, discovered DaBaby after seeing him perform in clubs around North Carolina. Taylor is credited with launching the careers of other Southern rappers, including Yo Gotti and Future.
DaBaby caught his big break after he was signed to Interscope Records in 2019. Since then, he's had several hit songs, including "Rockstar." He was also featured on hit songs "Whats Poppin (remix)" by Jack Harlow and "Levitating" by Dua Lipa.
OTHER POSTS YOU MAY BE INTERESTED IN
---