The Culkin family name was associated with Hollywood royalty for over 20 years. Thanks to Macaulay Culkin's endearing performance as Kevin McCallister in the cult classic film Home Alone, he and his family enjoyed a meteoric rise to the top of the food chain. When it came to bankable child stars, Macaulay was the undisputed poster child.
The talent doesn't stop with Macaulay. He's just one piece to the eight sibling puzzle that has turned the family into a permanent fixture in the industry, no matter how "relevant" or involved with the business they may be currently.
So today we're going to take a look at the eight children of Kit Culkin and Patricia Brendrup and rank them from oldest to youngest.
8. Jennifer Adamson (June 27, 1970 – May 20, 2000)
Born: Missoula, Montana
Nationality: American
Occupation: N/A
Notable Role: N/A
Jennifer Adamson was just 29-years-old when she passed away due to a drug overdose. She is the only member of the family who was the product of a previous relationship of Kit Culkin. She may be a half-sister by blood, but she's just as much a Culkin as the others.
Details about Jennifer's life are vague, and she left her family far too soon.
Did You Know?
Adeena VanWagoner also passed away in 2000, just five months after her daughter's untimely death.
---
7. Shane Culkin (1976 – Present)
Born: New York, New York
Nationality: American
Occupation: Actor
Notable Role: Great Performances (1971)
Shane Culkin is the oldest of the Culkin siblings with us today. Apart from being famous for his relation to his world-renowned younger brother Macaulay, Shane has professional achievements worth some merit.
He was involved in a TV series called Great Performances, which centers around filmed and televised versions of theater productions. They include plays, musicals, operas, ballets, and concerts around the world.
Did You Know?
Shane's name was inspired by his father's favorite film – Shane (1953). His middle name, Arliss, was based on the character in Old Yeller (1957). He played Wally Webb in a production of Our Town on Broadway at Lincoln Center.
---
6. Dakota Culkin (June 15, 1978 – December 10, 2008)
Born: New York, New York
Nationality: American
Occupation: Production
Notable Role: N/A
Dakota "Cody" Culkin was only 30-years-old when she tragically passed away in a car accident. She's seen in the image above wearing a blue and white striped t-shirt. Unlike her siblings, Dakota opted for a career behind the scenes working in film production.
She's credited on IMDb as a contributor in the art department for the horror film "Lost Soul," released in 2009. There's no telling what heights she could have achieved in her career, but considering she was a Culkin, we know she had a lot more to offer to the world and would have made a tremendous impact in her respective field.
Did You Know?
Dakota was described as very funny by her brother, Macaulay. That was confirmed by her co-worker Andrea Poe, who said she was "actually quite hilarious, witty, and down to earth."
---
5. Macaulay Culkin (August 26, 1980 – Present)
Born: New York City
Nationality: American
Occupation: Actor, Musician, Podcaster
Notable Role: Home Alone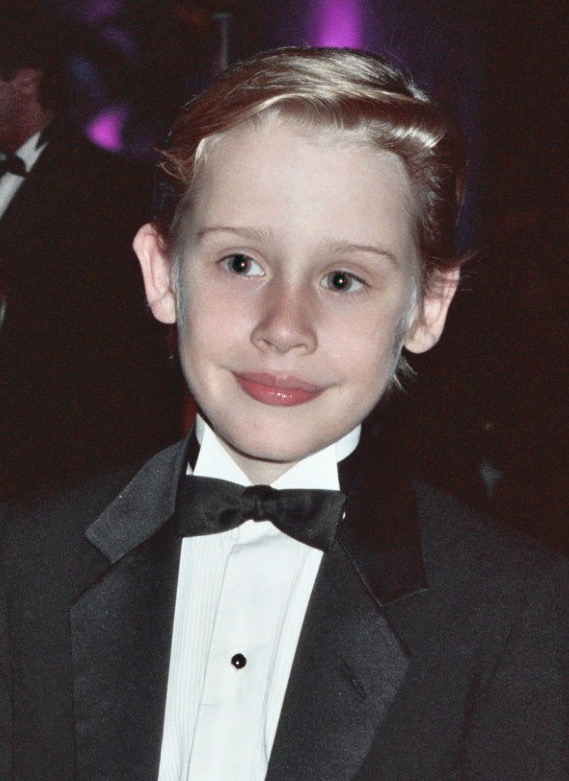 photo source: Wikimedia Commons
Macaulay Culkin is the most recognizable face when we think of child stardom and everything that comes with it. The good and the bad. His story is a source of inspiration and a cautionary tale of the pitfalls that come with being famous, rich, and young.
Macaulay began acting at four years old, thanks to his father, who was a stage actor and manager. Acting was part of the family business, and business was good.
Macaulay is no stranger to the hardships of life exposed to the masses. He describes his father as cruel and violent. He was jealous because "everything he tried to do in his life I excelled at before I was ten years old."
Resentment was the outcome of their unspoken divide, and ultimately Macaulay emancipated himself from his parents, protecting his trust fund, upwards of $20 million. They're now estranged.
After surviving the violent storm that was his personal and professional life, he retired from acting at 14. Away from the court of public scrutiny, he was able to build a relatively normal life and has come out the other side happier and healthier.
Macaulay has appeared in small projects since his retirement. He finally made waves when he appeared in the tenth season of the critically acclaimed TV series American Horror Story: Double Feature.
Did You Know?
Outside of acting, Macaulay Culkin has numerous other ventures, including being the co-founder/vocalist of the New York comedy rock band the Pizza Underground.
---
4. Kieran Culkin (September 30, 1982 – Present)
Born: New York, New York
Nationality: American
Occupation: Actor
Notable Role: Father of the Bride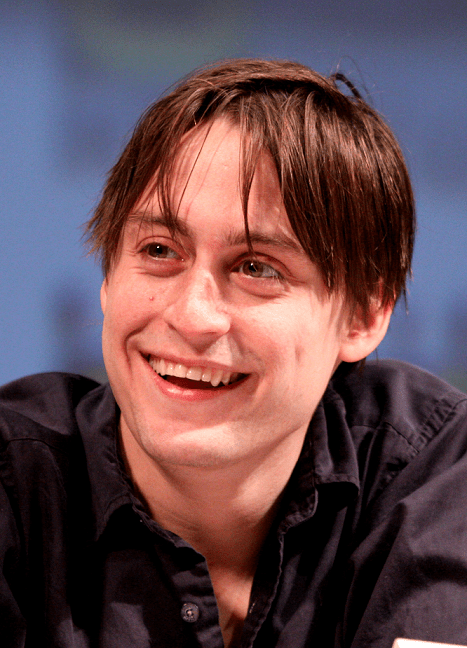 photo source: Wikimedia Commons
Kieran Culkin began his career as a child actor alongside his brother Macaulay, making his film debut in Home Alone. His role certainly didn't catapult him to the covers of magazines or give him a particular facial expression that would be forever attached to him throughout his life, but it was the perfect springboard.
Kieran's breakthrough would come later, in a film called Igby Goes Down (2002). His performance netted him a Critics' Choice Award, a Satellite Award, and a nomination for a Golden Globe Award.
Fans of Kieran might also recognize him in the quirky, off-beat superhero comedy film Scott Pilgrim vs. the World. Kieran's career isn't too extensive, but that isn't always a bad thing when quality over quantity is the priority.
Whether it was playing Macaulay's brother in Home Alone, appearing in the Academy Award-nominated film Music of the Heart, Kieran proves that he's got the talent to stack up with anyone.
Did You Know?
Kieran Culkin is part of the main cast in the HBO Max series Succession. His performance as Roman Roy was nominated for a Golden Globe Award for Best Supporting Actor – Series, Miniseries, or Television.
---
3. Quinn Culkin (November 8, 1984 – Present)
Born: New York, New York
Nationality: American
Occupation: Actress
Notable Role: The Good Son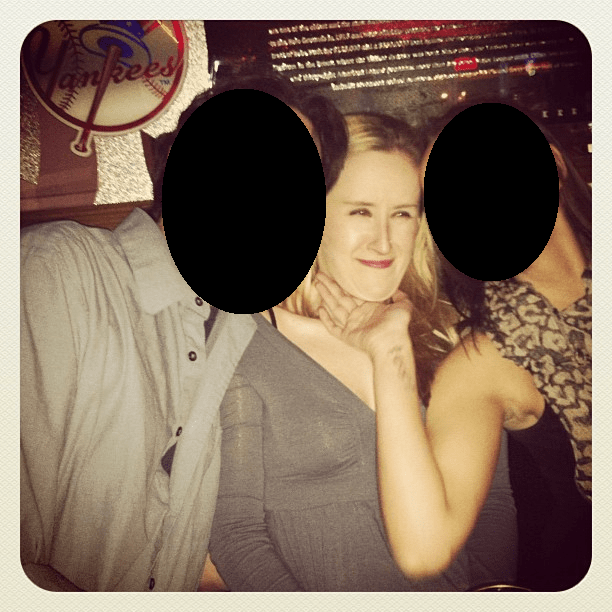 photo source: Flickr via martakat83
Quinn Culkin is known for her role in The Good Son, where she plays the sister of Macaulay Culkin. Her name is inspired by Kit's old friend Anthony Quinn, who he looked at as a father figure.
Quinn would watch her brother perform, and she chose to follow suit in the family business. However, she decided to pursue other interests after her brief career.
Did You Know?
According to IMDb, she has an uncredited minor role in Home Alone.
---
2. Christian Culkin (January 30, 1987 – Present)
Born: New York
Nationality: American
Occupation: Actor
Notable Role: My Summer Story
Christian Culkin is best known for the 1994 comedy My Summer Story — a sequel to A Christmas Story, based on semi-autobiographical stories by storyteller and humorist Jean Shepherd Jr., which focus primarily on In God We Trust and All Others Pay Cash.
Christian's name is based off his fathers real name, Christopher.
Did You Know?
Christian graduated from the Feinstein Graduate School of Cinema in 2015 with a Master of Fine Arts in 2018.
---
1. Rory Culkin (July 21, 1989 – Present)
Born: New York, New York
Nationality: American
Occupation: Actor
Notable Role: Scream 4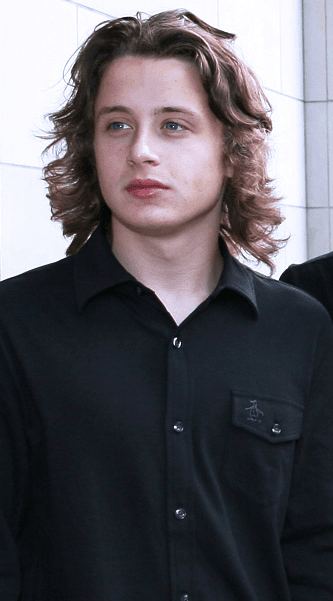 photo source: Wikimedia Commons
Rory Culkin is the youngest living Culkin sibling!
Rory Culkin has achieved much success in his young career thus far. Apart from his role in Scream 4, you might recognize him in another classic horror film called Signs, where he plays a young, shy asthmatic named Morgan Hess. The film was directed by M. Night Shyamalan and earned rave reviews from fans. It also had a solid run on the awards circuit.
Culkin earned a Young Artist Award for his breakthrough performance in You Can Count On Me, acting opposite Laura Linney.
Did You Know?
In 2018, Rory Culkin married cinematographer Sarah Scrivener, who he met on the set of Scream 4.
OTHER POSTS YOU MAY BE INTERESTED IN