Cold cases are the subject of some of the most popular TV shows, movies, and documentaries in the world, especially the U.S. All of the cold cases on this list took place in the U.S. and went unsolved for numerous decades. Most of these cases were broken when new technology revealed new evidence that could be used to make arrests and convictions. While all of these cold cases were technically solved, justice was not always served because too much time had passed and the suspects were already dead. Hopefully, the families of the victims can find some peace in knowing who took their loved ones away.
As of August 2020, the information on this list is as accurate as possible and will be updated as needed.
Please Note: The well-known case of Maria Ridulph was not included on this list although it is often cited as one of the oldest cold cases ever solved. While a conviction was made in 2012, all charges against Jack McCullough were dismissed and he was declared innocent in 2016. This means that Ridulph's case remains unsolved.
10. BTK Killer
Years It Took to Solve Case: 31 years, 1 month, 13 days
Crime Date and Conviction Date: between January 15, 1974 – January 19, 1991; February 28, 2005
Victim(s): 10 murders
Suspect: Dennis Rader
Location of Crime: Wichita, Kansas and Park City, Kansas, USA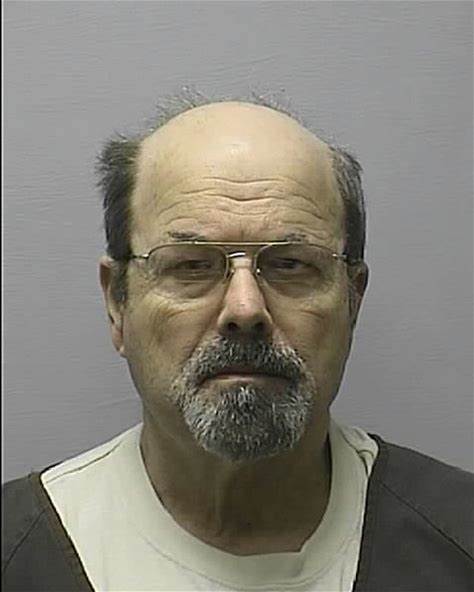 photo source: Wikimedia Commons
In addition to the Golden State Killer case, the BTK murders stumped and fascinated investigators as well as Americans for several decades. The BTK Killer's crimes began on January 15, 1974 when four members of the Otero family were murdered in Wichita, Kansas. Six more murders were conducted in the area (and one in nearby Park City) between April 4, 1974 – January 19, 1991.
After 1991, the BTK killings stopped and the case went cold. Then in 2004, a report in the Wichita Eagle, which speculated that all the years since a murder suggested that the killer was either dead or in prison, was released.
Craving attention, Dennis Rader aka the BTK Killer, sent a letter to the Eagle, taking responsibility for an unsolved 1986 murder. Over the next year, Rader sent letters, puzzles, and other clues to media outlets, essentially taunting police to catch him.
Rader's downfall came when he asked police if his writings could be traced on a floppy disk. The police answered his question in a newspaper ad and Rader sent in a floppy disk to Fox TV affiliate KSAS-TV in Wichita. Police were able to trace the floppy disk back to Rader, but needed stronger evidence to convict him. They then used DNA taken from Rader's daughter to match against DNA taken from one of the BTK Killer's victims.
Rader was arrested on February 25, 2005 and charged three days later with 10 counts of first-degree murder. On August 18 of that year, Rader was sentenced to 10 consecutive life sentences, with a minimum of 175 years.
Did You Know?
During his police interview, Dennis Rader revealed that "there are a lot of lucky people," meaning that he had thought about and developed various levels of murder plans for other victims, but never carried them out.
---
9. Disappearance of Etan Patz
Years It Took to Solve Case: 37 years, 10 months, 24 days
Crime Date and Conviction Date: May 25, 1979; April 18, 2017
Victim(s): Etan Patz
Suspect: Pedro Hernandez
Location of Crime: Manhattan, New York, USA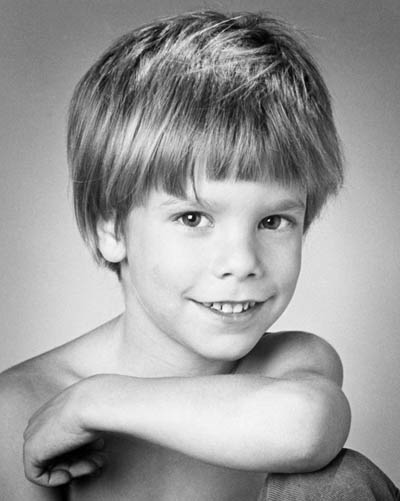 photo source: Wikimedia Commons
The disappearance of Etan Patz is another high profile cold case that went unsolved for decades. For years, Patz's disappearance gripped the nation and he was one of the first children to be profiled on the "photo on a milk carton" campaigns of the early 1980s.
In 1985, Jose Antonio Ramos, a convicted child sexual abuser who had been a friend of Etan's former babysitters, was identified as the primary suspect. However, there was never enough evidence to convict Ramos.
Patz's case eventually went cold, but was reopened in 2010. However, no new evidence surfaced until Pedro Hernandez confessed in 2012. Hernandez was charged with second-degree murder, but the initial trial was dismissed because Hernandez's lawyers argued that he had limited intelligence and a personality disorder that makes it difficult for him to distinguish between reality and fantasy. Following a mistrial in 2015, Hernandez was eventually sentenced to life in prison with the possibility of parole after serving at least 25 years in 2017.
Did You Know?
Etan Patz's disappearance helped launch the missing children movement and in 1983, President Ronald Reagan designated May 25—the anniversary of Etan's disappearance—as National Missing Children's Day in the United States.
---
8. Murder of The Lyon Sisters
Years It Took to Solve Case: 42 years, 5 months, 18 days
Crime Date and Conviction Date: March 25, 1975; September 12, 2017
Victim(s): Katherine and Sheila Lyon
Suspect: Lloyd Welch
Location of Crime: Wheaton, Maryland, USA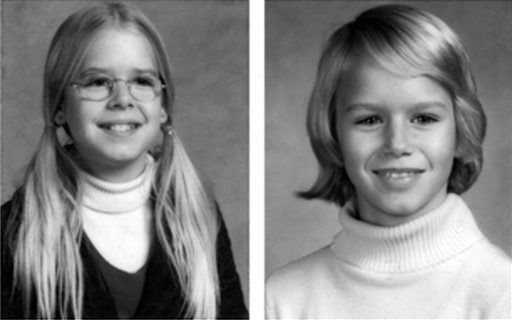 photo source: CBS News
On March 25, 1975,
Katherine and Sheila Lyon
(aged 10 and 12 respectively) went missing while on a trip to the nearby mall. The Lyon sisters disappearance sparked one of the largest police investigations in Washington metropolitan area history.
A massive volunteer search effort was launched, but the Lyon sisters were never found. There were a few suspects, and the eventual convicted murderer, Lloyd Welch, even made a report saying that he had seen a suspicious man at the mall the day the sisters disappeared.
Over the next few decades, the Lyon Sisters case was reopened from time to time, but there were never any leads until Sergeant Chris Homrock came across Welch's interview in 2013. Investigators openly named Welch a person of interest in 2014 and a year later, Welch was indicted on first-degree felony murder for his alleged involvement in the deaths of Katherine and Sheila Lyon. On September 12, 2017, Welch pleaded guilty to two counts of first-degree murder "for the abduction and killing of Katherine and Shelia Lyon in 1975."
Did You Know?
Katherine and Sheila's father, John Lyon, was a well-known radio personality at WMAL, who later went to work as a victims' counselor. The Lyon sisters also had an older brother, Jay Lyon, who became a police officer.
---
7. Murder of El Segundo Officers
Years It Took to Solve Case: 45 years, 8 months, 2 days
Crime Date and Conviction Date: July 22, 1957; March 24, 2003
Victim(s): Milton Curtis and Richard Philips
Suspect: Gerald Mason
Location of Crime: El Segundo, California, USA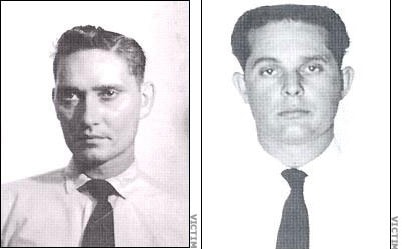 photo source: Murderpedia
The murder of Officers Milton Curtis and Richard Philips in 1957 kicked off a 45-year investigation that was not solved until 2003. Three years after Curtis and Philips were murdered, the murder weapon was recovered a mile from the crime in a random back yard. The serial number was traced to a purchase at Sears in Shreveport, Louisiana, under the alias George D. Wilson.
As we now know, George D. Wilson was an alias for Gerald Mason, which is why the case went cold.
The case was not reopened until 2002 when computerized finger-printing technology was more advanced. A match based on the partial left thumb prints lifted from the steering wheel of the stolen car, came back about a man convicted of burglary in 1956, which led to Mason's arrest.
Mason admitted to the murders and also admitted that he assaulted four teenagers (and raped one of the girls) before he was pulled over by Curtis and Philips. Shaken by what he had done, Mason killed Curtis and Philips so he could get away with his other crimes. Mason died in prison in 2017, after serving 14 years.
Did You Know?
Gerald Mason's story was well-known enough that it was covered on episodes of "Cold Case Files," Forensic Files, 48 Hours Mystery, and Murder Book.
---
6. Golden State Killer
Years It Took to Solve Case: 47 years (from date of earliest crime)
Crime Date and Conviction Date: between May 1973 – 1986; June 29, 2020
Victim(s): 13 murders, 50 rapes, and 100 burglaries
Suspect: Joseph James DeAngelo
Location of Crime: Various cities throughout California, USA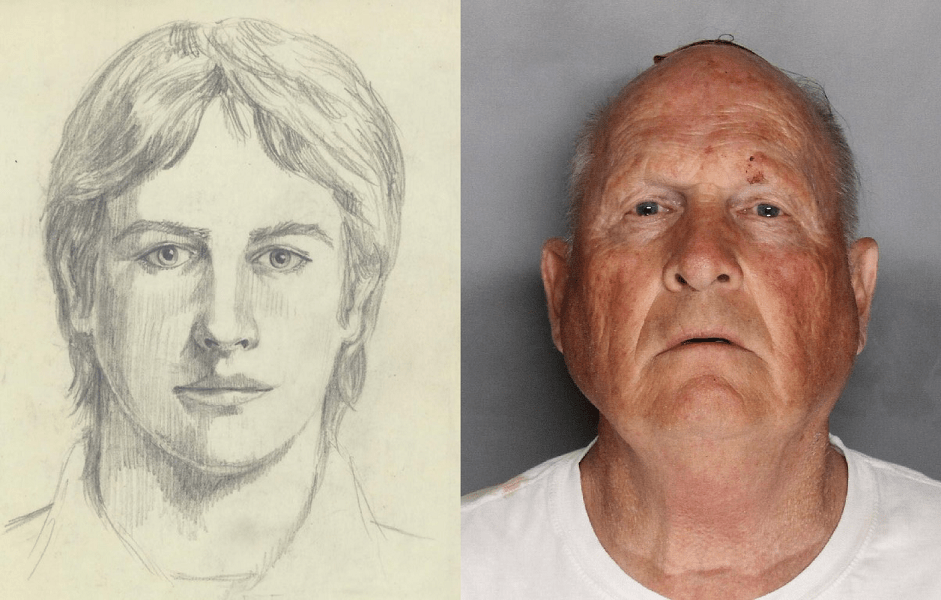 photo source: Wikimedia Commons
The Golden State Killer case is probably the most notorious cold casea on this list. Between 1973 – 1986, countless burglaries, murders, and rapes were committed by the Visalia Ransacker, the East Area Rapist, and the Night Stalker (later the Original Night Stalker when Richard Ramirez was also given this nickname).
It wasn't until decades later, in the early 2000s, that investigators started to suspect that the Original Night Stalker and the East Area Rapist were the same person. Eventually, the suspect was dubbed the Golden State Killer by crime writer Michelle McNamara in 2013.
During the decades-long investigation, several suspects were cleared through DNA evidence, alibi, or other investigative methods. Then in 2018, authorities charged 72-year-old Joseph James DeAngelo with eight counts of first-degree murder, based upon DNA evidence. Recently in June 29, 2020, DeAngelo pleaded guilty to multiple counts of murder and kidnapping as well as crimes that he had not been formally charged which. This is why investigators now know that DeAngelo was also the Visalia Ransacker.
Did You Know?
During the early years that the Golden State Killer's crimes were committed, Joseph James DeAngelo was a police officer with a burglary unit, but was fired in 1979 after he was arrested for shoplifiting.
---
5. Murder of Wendy Jo Halison
Years It Took to Solve Case: 48 years, 10 months, 27 days
Crime Date and Conviction Date: September 30, 1968; August 26, 2017 (date articles released about case being solved)
Victim(s): Wendy Jo Halison
Suspect: Edwin Dean Richardson (died in 2013)
Location of Crime: Los Angeles, California, USA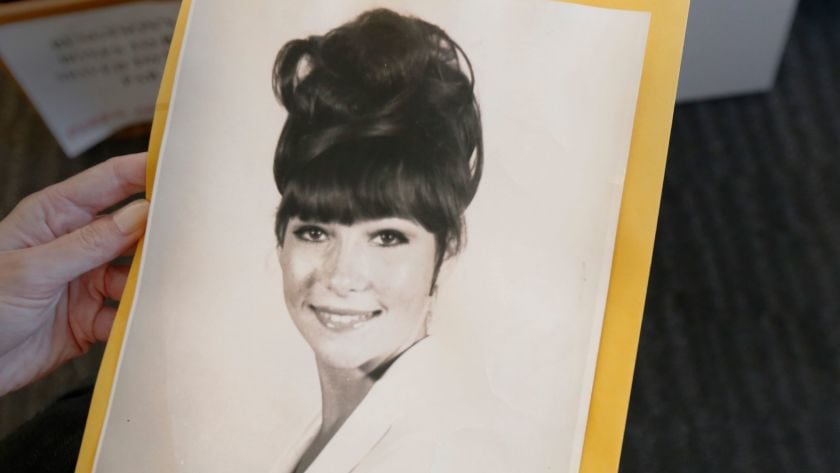 photo source: Los Angeles Times
Wendy Jo Halison's murder went unsolved for 48 years, before DNA evidence revealed that her murderer was Edwin Dean Richardson. While Halison's family now knows who killed their sister, unfortunately, Richardson died in 2013 while in prison. Richardson was incarcerated in Ohio for a different murder he committed in 1972.
Investigators said that witnesses said that Richardson had been in the area that Halison was last seen back in 1968. Richardson also matched the description of a white man who witnesses saw in the store at the same time Halison was there. After combing through Richardson's history, investigators concluded that he was definitively Halison's murderer.
Did You Know?
Investigators have revealed that Edwin Dean Richardson is a suspect in four additional cold cases from decades ago in the Los Angeles area.
---
4. Murder of Susan Galvin
Years It Took to Solve Case: over 51 years (nearly 52 years)
Crime Date and Conviction Date: July 1967; May 2019 (date suspect was named)
Victim(s): Susan Galvin
Suspect: Frank Wypych (died in 1987 before case was solved)
Location of Crime: Seattle, Washington, USA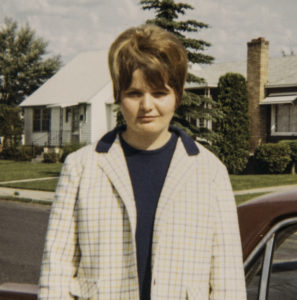 photo source: GeekWire
Susan Galvin's murder is another cold case that was recently solved through running old DNA through modern genealogical databases. Galvin was found raped and murdered in a parking garage in July 1967 and there was only ever one suspect. A professional clown, who had been seen with Galvin a few days before she was found was the only suspect for several decades. The clown was never charged because of a lack of evidence and in 2016, the clown was finally cleared through a DNA test.
During summer 2019, investigators submitted the killer's DNA they had collected decades before to Parabon NanoLabs in Reston, Virginia. By using information in a genealogical database, a family tree was created for the killer and he was eventually identified as Frank Wypych. Although, Galvin's case has been solved, there will never really be true justice for her murder as Wypych died back in 1987.
Did You Know?
Investigators said that they are now looking into whether or not Frank Wypych, who was in the Army, may have killed anyone else while he was stationed in New York, Alaska, and Germany.
---
3. Murder of Everett Delano
Years It Took to Solve Case: 52 years, 5 months, 19 days
Crime Date and Conviction Date: September 1, 1966; February 20, 2019 (date case was officially closed)
Victim(s): Everett Delano
Suspect: Thomas Cass (died in 2014 before conviction)
Location of Crime: Andover, New Hampshire, USA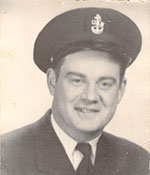 photo source: doj.nh.gov
Although there was never a conviction in the murder of Everett Delano, the case was officially solved and closed in February 2019. Delano, a Navy veteran, was shot in the head three times while working for a friend in Sanborn's Garage in 1966. While he initially survived, Delano died the following day in the hospital. Law enforcement did recover fingerprints from the scene, but never found a suspect or murder weapon until the case was reopened in 2013.
The fingerprints collected all those years ago belonged to career criminal Thomas Cass. Investigators interviewed Cass three times before Cass killed himself in early 2014. The woman who lived with Cass at the time of his death said that Cass told her, "you never talk about something that has no statute of limitations." Based on this confession, the fingerprints, and Cass's suicide, investigators deemed Cass the murderer.
Did You Know?
It took several years for Everett Delano's case to be officially closed after Thomas Cass's suicide because the prosecutors office had been short-staffed.
---
2. Murder of Margaret "Peggy" Beck
Years It Took to Solve Case: 56 years, 8 months, 5 days
Crime Date and Conviction Date: August 18, 1963; April 23, 2020 (date reported that suspect was identified)
Victim(s): Margaret "Peggy" Beck
Suspect: James Raymond Taylor (not yet convicted)
Location of Crime: Jefferson County, Colorado, USA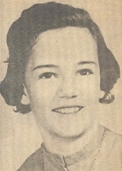 photo source: apps.colorado.gov
The cold case over the murder of Margaret "Peggy" Beck in Colorado was recently solved through genealogical testing. In late April 2020, law enforcement in Jefferson County announced that they knew who sexually assaulted and killed Beck back in 1963. Unfortunately, they can't located the suspect, James Raymond Taylor, and don't even know if he's still alive. Taylor's family have cooperated with law enforcement, but say that they haven't seen Taylor since the 1970s. His last known address was in Las Vegas in 1976. The search for Taylor is ongoing and Beck's three living sisters hope for justice.
Did You Know?
Investigators were able to identify James Raymond Taylor after a comprehensive DNA profile, which was created from Margaret Beck's fingernail scrapings from 1963, was run through a genealogical research database.
---
1. Murder of Irene Garza
Years It Took to Solve Case: 57 years, 7 months, 22 days
Crime Date and Conviction Date: April 16, 1960; December 8, 2017
Victim(s): Irene Garza
Suspect: Father John Bernard Feit
Location of Crime: McAllen, Texas, USA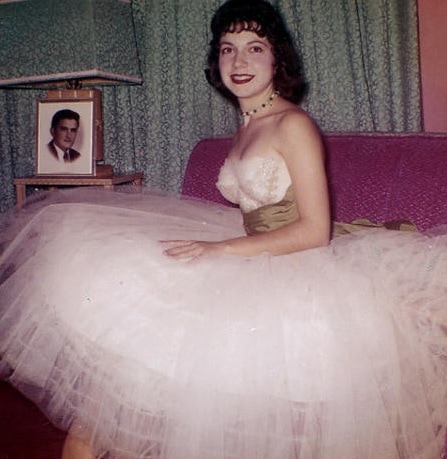 photo source: CBS News
The murder of beauty queen
Irene Garza
remained a mystery for 57 years until Father John Bernard Feit was convicted in 2017. This makes Irene Garza's murder the oldest cold case ever solved.
Garza was last seen alive on April 16, 1960 and was reported missing the following morning after she failed to return home after going to confession at church. A large volunteer search was immediately launched and Garza's body was found a few days later on April 21st.
Father John Bernard Feit was the priest who heard Garza's confession and was the only identified suspect in her death. However, there was never enough evidence to convict Feit and the case went unsolved for decades. In 2002, two clergymen, Dale Tacheny and Joseph O'Brien said that Feit had confessed to murdering a woman back in the 1960s.
Despite the new information, it took over a decade for Garza's case to be reopened and Feit was not convicted until 2017. Feit recently died of natural causes on February 12, 2020 while being incarcerated.
OTHER POSTS YOU MAY BE INTERESTED IN