Charlie Sheen is a famous actor mainly known for his role as Charlie Harper in the series Two and a Half Men. He was born in 1965 to Martin Sheen and Janet Templeton.
Both his parents were actors. His father, in particular, starred in famous movies such as The Subject Was Roses (1968), Badlands, and Apocalypse Now.
Charlie grew up together with his two older brothers and his younger sister. They all worked in the same industry and are now extremely successful.
If you would like to know more about this family, keep reading. Below you will find a list of Charlie Sheen's siblings ranked oldest to youngest.
4. Emilio Estevez (May 12, 1962 – present)
Current Age (as of January 2023): 60 years, 8 months
Birthplace: Staten Island, NY, USA
Profession: Actor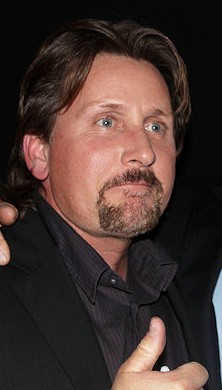 photo source: commons.wikimedia.org
Emilio Estevez is Charlie's oldest brother, born in 1962. He attended NYC public school but as soon as his father's career took off, he was sent to a private school.
At 14, Emilio got the chance to travel to the Philippines, where his father was shooting the famous movie Apocalypse Now. He also got a minor role in the movie, but his scenes were deleted in the last editing.
In high school, Emilio decided to co-write and participate in a play called Echoes of an Era, telling the story of some Vietnam veterans. His father was positively impressed by the performance, and years later, he recalled the experience by saying, "(I) began to realize: my God, he's one of us."
Emilio graduated in 1980 and decided to go into acting. Soon after, he made his debut in Mister Roberts at Burth Reynolds' Dinner Theater. He gained popularity in the 80s when he became one of the members of the Brat Pack, a group of young actors who frequently appeared together in coming-of-age films in the late 80s.
Throughout his career, Emilio took part in an impressive number of movies ranging from The Jerky Boys: The Movie, The L.A. Riot Spectacular, and Arthur and the Invisibles. He also starred in several tv shows and series. Some of these include In the Custody of Strangers, The West Wing, and The and a Half Men.
Apart from his acting career, Emilio directed tv shows and motion pictures. He made his debut with the movie Wisdom, which came out in 1986.
In 2006, he also directed the movie Bobby. According to records, it took him over six years to write it. On top of this, the film almost bankrupted him as the domestic box office did not have enough money to cover all the costs. Despite this, Bobby was a success.
It was awarded a Hollywood Film Award and also received a seven-minute standing ovation at the Venice Film Festival. In more recent times, Emilio directed some episodes of series such as The Guardian, CSI: NY, and Close to Home.
Concerning his private life, Emilio is a close friend of artist Bon Jovi and appeared in some of his videos. Regarding his love life, he dated famous women, such as actresses Mimi Rogers and Demi Moore and model Carey Salley, with whom he had a daughter and a son.
Did You Know?
Emilio Estevez was the youngest to write, direct, and star in a major motion picture.
---
3. Ramon Estevez (August 7, 1963 – present)
Current Age (as of January 2023): 59 years, 5 months, 5 days
Birthplace: NYC, NY, USA
Profession: Producer and actor
Ramon Estevez was born in 1963 and is now 59 years old. Similarly to his brothers, he took part in many movies ranging from That Was Then… This Is Now came out in 1985, Beverly Hills Brats was released in 1989, and Esmeralda Bay, which came out in the same year.
Ramon is also known for his career as a movie director and producer. He is involved in the product development of Estevez Sheen Productions, a Warner Bros-affiliated company in Los Angeles.
Did You Know?
From 2012 to 2014, Ramon also co-produced with his brother Charlie a multi-camera sitcom known as Anger Management.
---
2. Charlie Sheen (September 3, 1965 – present)
Current Age (as of January 2023): 57 years, 4 months, 9 days
Birthplace: NYC, NY, USA
Profession: Actor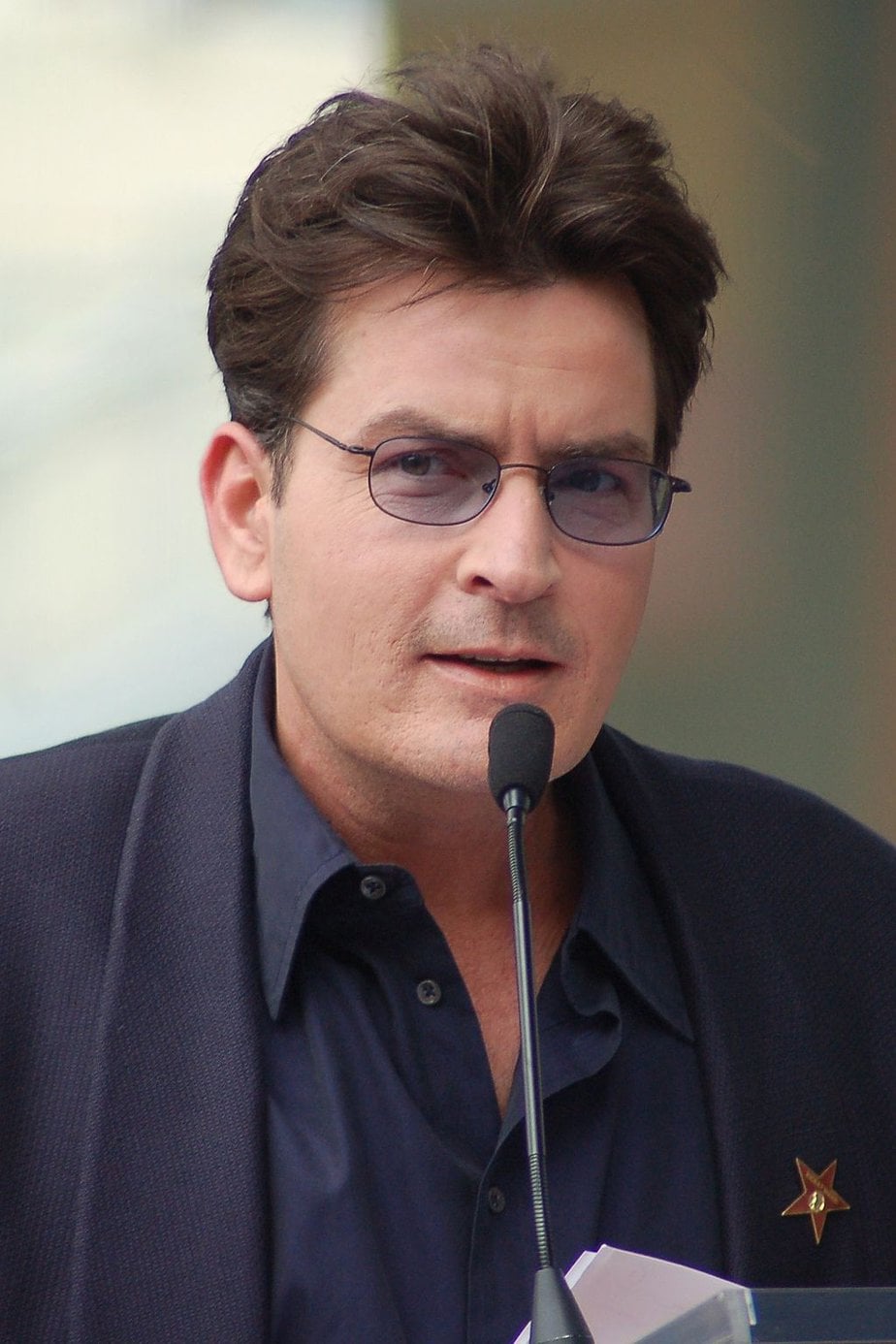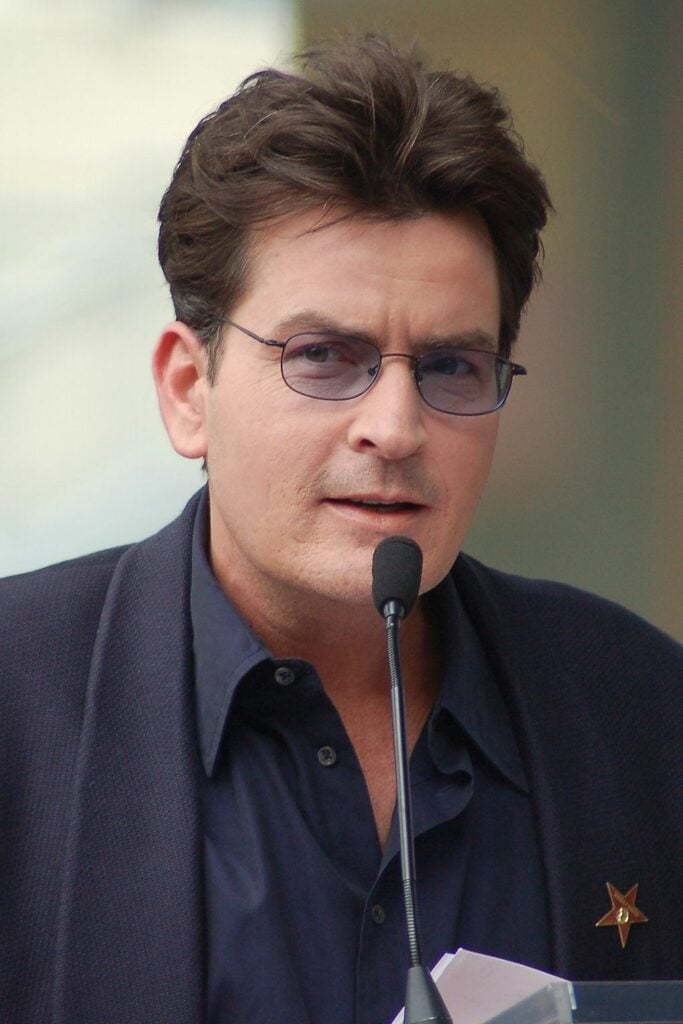 photo source: commons.wikimedia.org
Charlie Sheen was born in September 1965.
He made his debut in the movie The Execution of Private Slovik, where his father was working in 1974. At the time, Charlie was only nine years old.
He later attended Santa Monica High School with famous actor Robert Downey Jr. In these years, he showed an interest in acting and making amateur Super 8 movies, along with his older brother Emilio and a few other friends, including Rob Lowe and Sean Penn.
Charlie's acting career officially started in 1983. That year he was cast to portray the character Ron in the movie Grizzly II: The Predator.
Over the years, Charlie has appeared in several films, including, Eight Men Out, All Dogs Go To Heaven II, and No Code of Conduct.
Apart from his movie career, Charlie also participated in several tv shows. His most famous role was, without a doubt, for the comedy show Two and a Half Men. However, he was also cast for many other productions, such as CSI: Crime Scene Investigation, Saturday Night Live, and The Big Bang Theory!
In November 2015, Charlie openly declared he was HIV positive. He decided to open up to the public four years after his first diagnosis. This had a huge effect on the US population. In fact, following his statement, Google reported its highest-ever recorded HIV-related searches.
According to a report, Charlie's statement also corresponded to a 95% increase in over-the-counter at-home HIV testing kits. The study's authors called this the "Charlie Sheen Effect". They pointed out that this famous actor had involuntarily done more for the HIV community than any other UN event.
Charlie is also an active philanthropist. In 2004 he was chosen to be the spokesperson for the Lee National Denim Day breast cancer fundraiser. He is also a major donor of Aid For AIDS even before his diagnosis.
In 2008, with actress Jenna Elfman, he co-hosted a Scientology-affiliated New York Rescue Workers Detoxification Project charity event. A few years later, in 2012, he also announced his decision to donate $50,000 to the Cincinnati Reds community fund.
---
1. Renée Estevez (April 2, 1967 – present)
Current Age (as of January 2023): 55 years, 9 months, 10 days
Birthplace: NYC, NY, USA
Profession: Actor and screenwriter
Renée Estevez is Charlie Sheen's youngest sibling, born in 1967. She is the only daughter of Janet and Martin Sheen and grew up together with her three brothers.
Renée started her career in 1986 in a CBS Schoolbreak production called Babies Having Babies. She later appeared in several movies, often covering secondary roles such as Betty Finn in the cult Heathers. Renée was also casted for Shattered Spirits, JAG, and MacGyver. She also appeared regularly on the series The West Wing, portraying the character of Nancy.
Concerning her love life, Renée was married to a professional golfer and chef working in New York called Jason Thomas Federico. The two met at the California Culinary Academy, where he was studying culinary arts while she was taking a course in pastry and baking science.
Renée and Jason tied the knot on October 11, 1997. Unfortunately, the wedding ended badly, and the two divorced in 2011.
Did you Know?
Renée wrote the series Anger Management in which two of her brothers also worked as co-producers.
OTHER POSTS YOU MAY BE INTERESTED IN