Bob Saget was a famous comedian who was born to a Jewish family. His father was a supermarket executive known as Benjamin, while his mother, Rosalyn, worked as a hospital administrator.
Bob grew up with his two sisters, Gay and Andrea. Unfortunately, both of them died before him before reaching their fifties. Additionally, Bob died fairly recently in early 2022 at the age of 65.
If you would like to know more about their life, keep reading. Below you will find a list of Bob Saget's siblings ranked oldest to youngest.
3. Gay Saget (January 9, 1947 – 1994)
Age at time of death: 47 Years Old
Birthplace: Pennsylvania, United States
Gay Saget was Bob's oldest sibling. She was born on January 9, 1947, and unfortunately died at 47 years old.
Bob was traumatized by her death and opened up about it only a few days before his own death. In one of his final interviews, he extensively talked about his sister with CBS News chief medical correspondent Dr. Jon LaPook.
Gay died of an autoimmune disease known as scleroderma. People affected by this disease have hard and thickened areas of their skin and problems with their internal organs and blood vessels.
While now a lot is known about the disease and there are effective medicines currently available on the market, scleroderma was extremely difficult to treat back in the day.
Saget was together with her sister during her last moments. He declared: "It felt like, I mean, I'm going to go all 'woo woo' here, but it felt like the soul going past us, literally felt it. I felt my hair kind of move. You know, and being an actor, that's a very important thing if your hair gets out of place."
According to him, his sister managed to cope with her illness thanks to her humor. This was also extremely useful for her family to cope with her death. Throughout his career, Saget raised over $26 million for the Scleroderma Research Foundation.
Did You Know?
During his interview with Dr. Jon LaPook, Bob commented: "It was a three-to-four-year process, and she was gone. And I couldn't bear it (…) I can't get the images of the end of her life out of my head, ever."
---
2. Andrea Saget (August 30, 1950 – September 7, 1984)
Age at time of death: 34 years, 8 days
Birthplace: Pennsylvania, United States
Andrea Saget was Bob's youngest sibling, born in August 1950. Unfortunately, she passed away at the young age of 34 years old in 1984.
She died of a brain aneurysm, a ballooning in the wall of a blood vessel. Apart from this, not much is known about her life.
Did You Know?
Andrea is now buried in Roosevelt Memorial Park in Trevose, Pennsylvania.
---
1. Bob Saget (May 17, 1956 – January 9, 2022)
Age at time of death: 65 years, 7 months, 23 days
Birthplace: Philadelphia, Pennsylvania, United States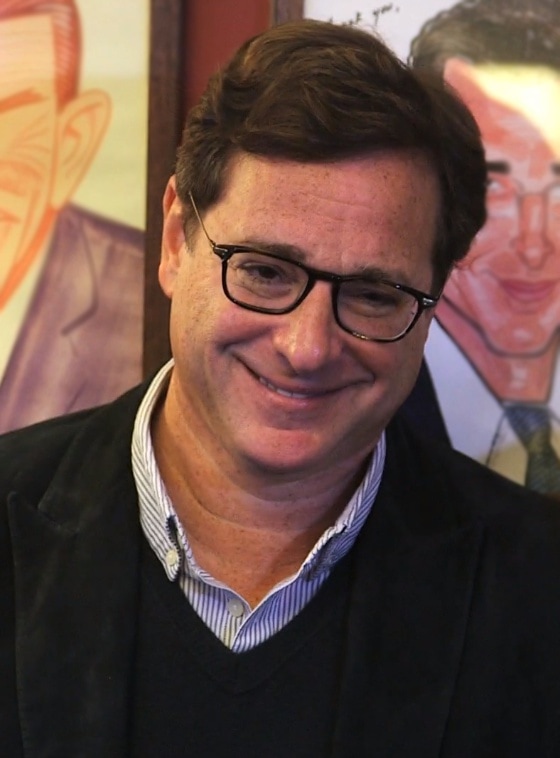 photo source: commons.wikimedia.org
Bob Saget was the youngest member of his family. He was born in 1956 and unfortunately died in January 2022 at 65.
Bob was known for being an excellent stand-up comedian. Not by chance, his album That's What I'm Talkin' About was nominated for the Grammy Award for Best Comedy Album.
Bob made his huge debut in 1987 when he started playing Danny Tanner's character for the ABC sitcom Full House. More recently, from 2016 to 2020, he also reprised this role, playing the same character for the Netflix sequel Fuller House.
Bob also worked as a tv host for the show America's Funniest Home Videos, broadcasted from 1989 to 1997. Last but not least, this famous comedian also played a big part in the series How I Met Your Mother. He served, in fact, as the voice of narrator Ted Mosby.
OTHER POSTS YOU MAY BE INTERESTED IN