Angelica Schuyler was the first child of Philip Schuyler and Catherine Van Rensselaer Schuyler. She was an American socialite who met renowned people of her time, Benjamin Franklin and Thomas Jefferson.
Angelica's father was a Continental Army General, while her mother came from one of the richest and most influential families in New York. She had 14 siblings, however, only seven survived childhood.
Unfortunately, we couldn't find information about all of them. However, below you will find five of Angelica Schuyler's siblings ranked oldest to youngest. If you're interested in the topic, all you have to do is keep reading!
5. Angelica Schuyler Church (February 20, 1756 – March 6, 1814)
Age at time of death: 58 years, 15 days
Birthplace: Albany, Province of NY
Profession: Socialite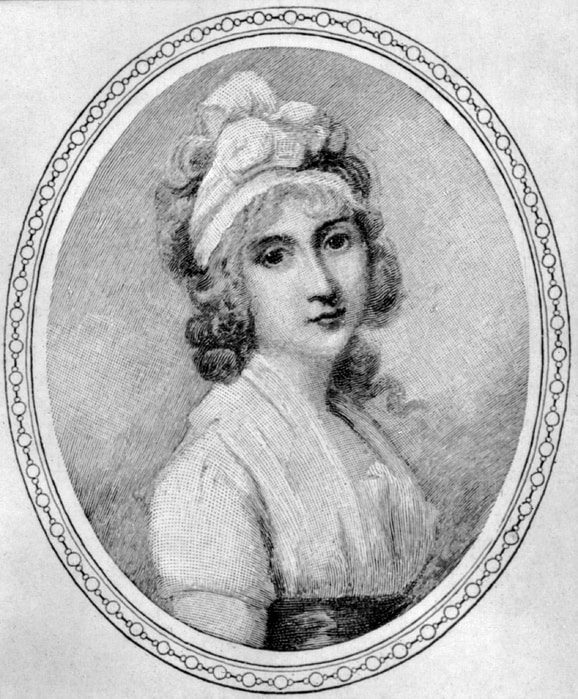 photo source: commons.wikimedia.org
Angelica Schuyler was born in Albany in 1756. She was the first daughter of Philip Schuyler and Catherine Van Rensselaer Schuyler, both of whom came from wealthy Dutch families.
Angelica spent her childhood during the troubled years that led to the American Revolution and met many revolutionary leaders in her early years. In fact, because of her father's political status, her house was often used for important meetings and war councils.
During these meetings, Angelica met her husband, John Barker Church. Mr. Barker was a British-born merchant who became rich during the war by supplying the American and French armies with weapons.
Angelica soon fell for him but knowing that her father would have never approved of their union, she decided to hide her feelings and run away with him. The wedding was a successful one, and the couple had a total of eight children.
In 1783, Angelica left America and went to Europe with her family. Here, she resided for a total of 16 years. From 1783 to 1875, the family lived in Paris, where Angelica had the honor of meeting and creating a deep bond with Benjamin Franklin and Thomas Jefferson.
In 1785, Angelica and her family went for a quick visit to New York to return to Europe, specifically England, where they settled in London. She became acquainted with important historical figures in this period, including whig party leader Charles James Fox, playwright Richard Brinsley Sheridan, American painter John Trumbull, and artists Richard and Maria Cosway.
Angelica and her husband returned to the United States in May 1797 for a short visit and returned in 1799 to stay.
Did You Know?
Angelica was represented multiple times in popular culture. For instance, she was featured in the Tony-winning 2015 musical Hamilton.
---
4. Elizabeth Schuyler Hamilton (August 9, 1757 – November 9, 1854)
Age at time of death: 97 years, 3 months
Birthplace: Albany, Province of NY
Profession: Socialite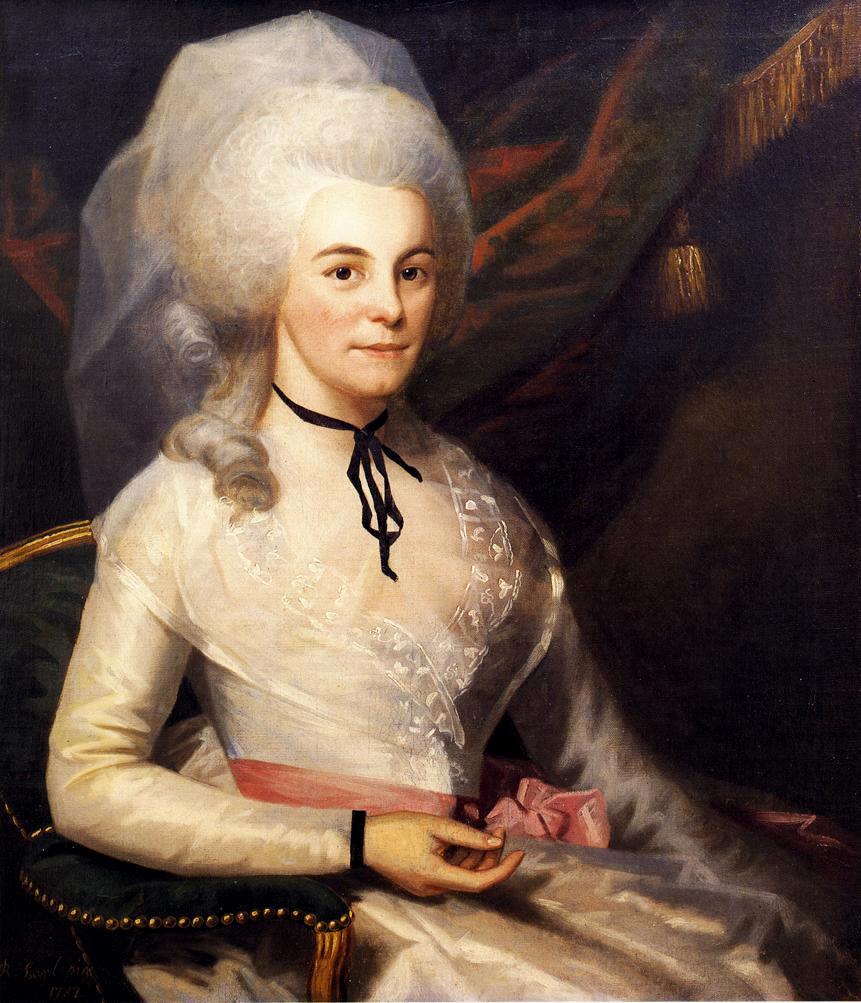 photo source: commons.wikimedia.org
Elizabeth Schuyler Hamilton was born in 1757 and died in 1854. According to records, she had a comfortable childhood spent learning how to read and sew from her mother. Similarly to most other Dutch families in the area, her family belonged to the Reformed Dutch Church of Albany, meaning that Elizabeth was baptized and attended service.
As a kid, she had the honor of meeting Benjamin Franklin while accompanying her father to a meeting of the Six Nations.
In 1780, Elizabeth went to live with her aunt Gertrude Schuler Cochran in New Jersey. Here she met the love of her life, Alexander Hamilton, one of George Washington's aides-de-camp. The relationship grew quickly, and the two married on December 14, 1780.
The newly married couple went for a short honeymoon at the Pastures, Eliza's childhood home, but Alexander soon had to return to military service.
Soon after, Washington and Alexander had a falling out, and the married couple moved back to Eliza's father's house to relocate to a new home across the river.
When Eliza got pregnant with her first child, she moved back to her parent's house in Albany and spent some time away from her husband, who kept writing her letters. In late 1783, the couple moved to NYC, where Elizabeth gave birth to her second child, Angelica.
Elizabeth and Alexander had a pretty active social life during this time, often going to the theater and attending various balls and parties.
Throughout the years, the couple had eight kids, seven of whom reached adulthood. The only son who died prematurely was Philip Hamilton, brutally killed in a duel at 19.
Similarly to Philip, also Elizabeth's husband died in a duel in 1804, leaving her wife to pay all his debts. Consequently, their house in upper Manhattan was sold at a public auction. Thankfully, Elizabeth was later able to repurchase their home to resell it for $25.000 to buy a New York townhouse where she lived for nine years.
Elizabeth lived an incredibly long life and died in November 1854 at 97. She outlived her husband for 50 years and all her siblings. She was buried in Trinity Church in NYC next to her husband.
Did You Know?
James McHenry, one of Washington's aides, said about Elizabeth: "Hers was a strong character with its depth and warmth, whether of feeling or temper controlled, but glowing underneath, bursting through at times in some emphatic expression."
---
3. Peggy Schuyler Van Rensselaer (September 19, 1758 – March 14, 1801)
Age at time of death: 42 years, 5 months, 25 days
Birthplace: Albany, Province of NY
Profession: Housewife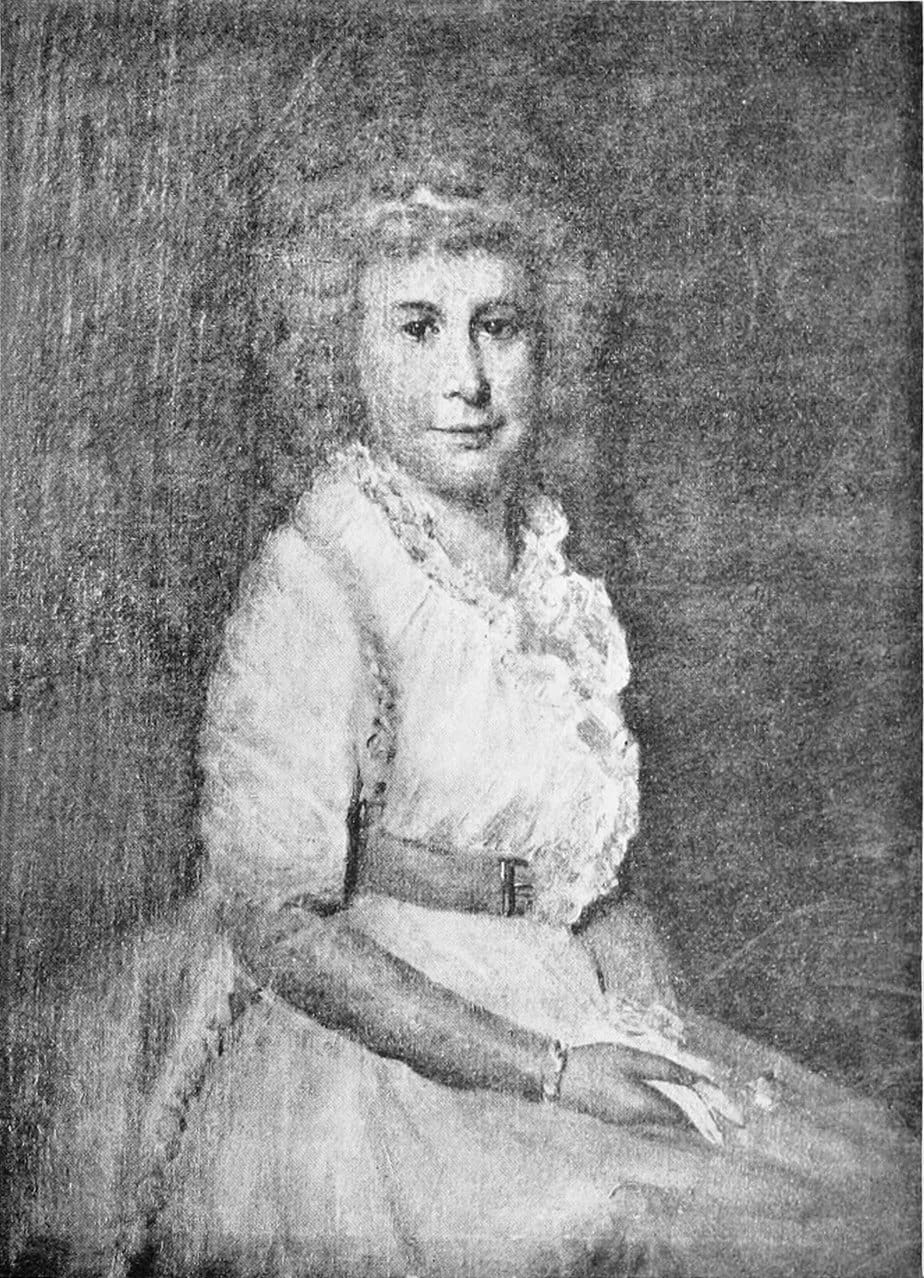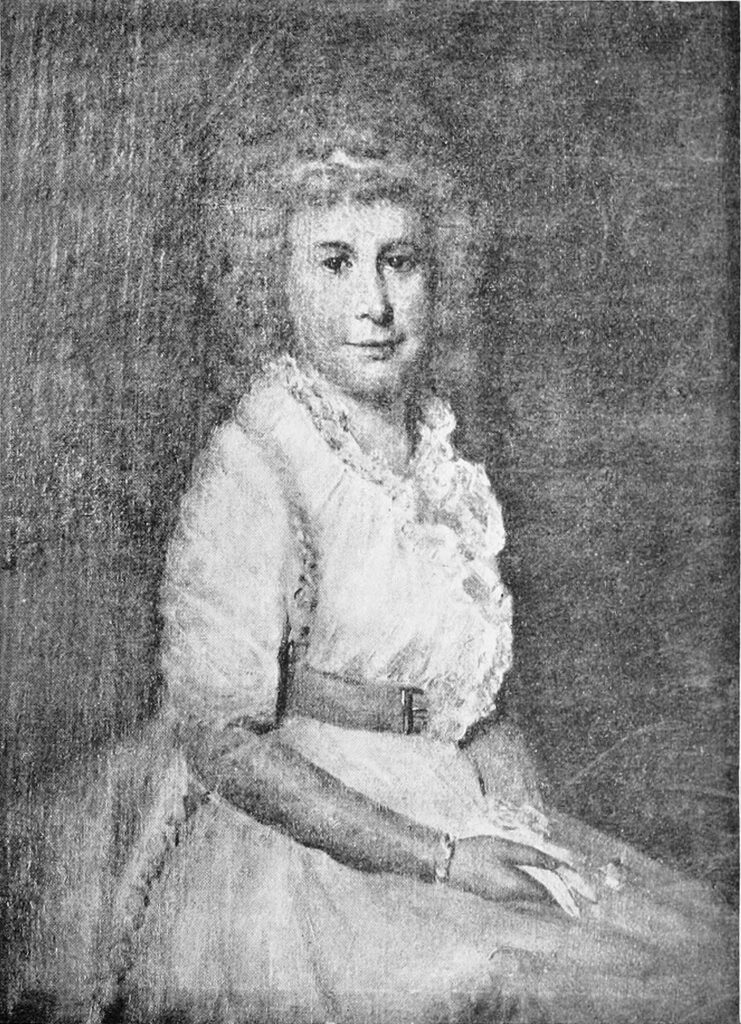 photo source: commons.wikimedia.org
Peggy Schuyler was born in 1758 in Albany. She was the third daughter of Catherine Van Rensselaer Schuyler and Philip Schuyler.
Peggy married Stephen Van Rensselaer III in 1783. He was a distant cousin and was only 19 years old on the wedding day, while Peggy was 25. While some people believe Stephen was way too young to get married, others thought the wedding was his best chance to further his career.
On his 21st birthday, Stephen assumed responsibility as lord of Van Rensselaer Manor following his father's death.
The couple had a total of three kids who were all baptized at the Dutch Reformed Church in Albany. Unfortunately, only one of them survived childhood.
In 1799, Peggy got ill and died two years later, in March 1801. She was buried at the van Rensselaer estate but reinterred at Albany Rural Cemetery.
Did You Know?
While her sister Angelica seemed to have had an affair with Elizabeth's husband, Alexander Hamilton, Peggy maintained a purely platonic correspondence with him. The two started to write to each other in 1780.
---
2. Philip Jeremiah Schuyler (January 21, 1768 – February 21, 1835)
Age at time of death: 67 years, 1 month
Birthplace: Albany, Province of NY
Profession: Politician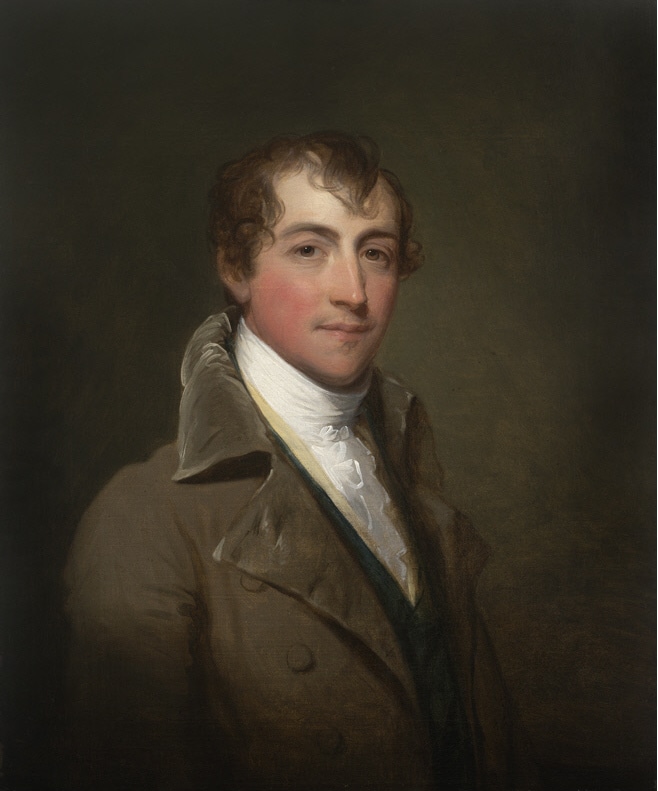 photo source: commons.wikimedia.org
Philip Jeremiah Schuyler was one of Angelica's brothers. He was born in 1768 and received his education through a private tutor.
Philip went to Rhinebeck in 1796 and four years later built a mansion he called the Grove. From this place, he managed several farms and estates throughout New York. In 1799, he resigned from the New York Militia after attaining the major rank. However, in 1812, he returned to service to help with the War of 1812, where he served as a colonel.
Philip was a member of the New York State Assembly and served in the 21st New York State Legislature representing Dutchess County and the 22nd New York State Legislature, this time representing Albany County.
Philip was married to Sarah Rutten, with whom he had five children. All of them luckily survived childhood. After the death of his first wife, Philip married Mary Anna Sawyer. The two had three kids, however, only the last one managed to live a long life.
Did You Know?
Philip died of tuberculosis in 1835 and was buried at New York Marble Cemetery. He was then reinterred at Poughkeepsie Rural Cemetery.
---
1. Catherine Schuyler Malcolm Cochran (February 20, 1781 – August 26, 1857)
Age at time of death: 76 years, 6 months, 6 days
Birthplace: Albany, Province of NY
Profession: Housewife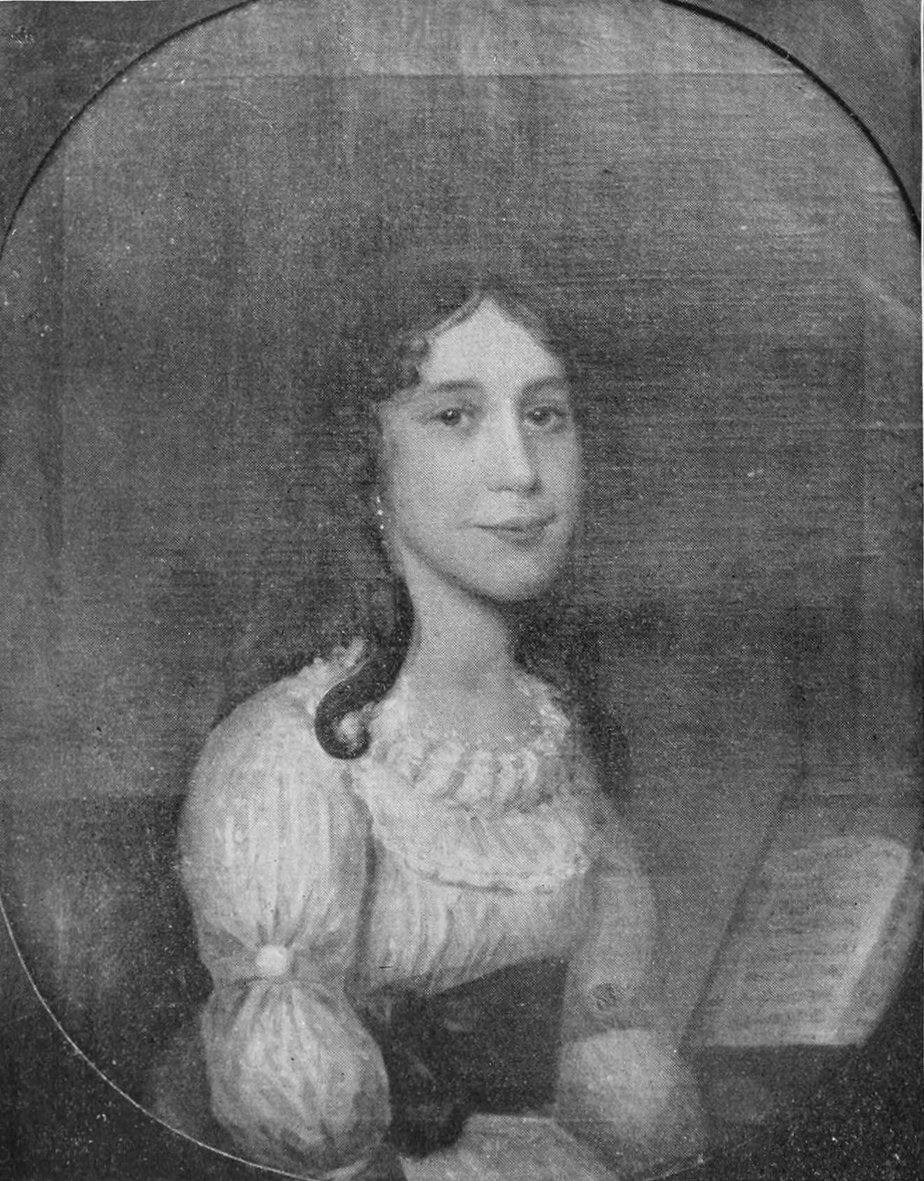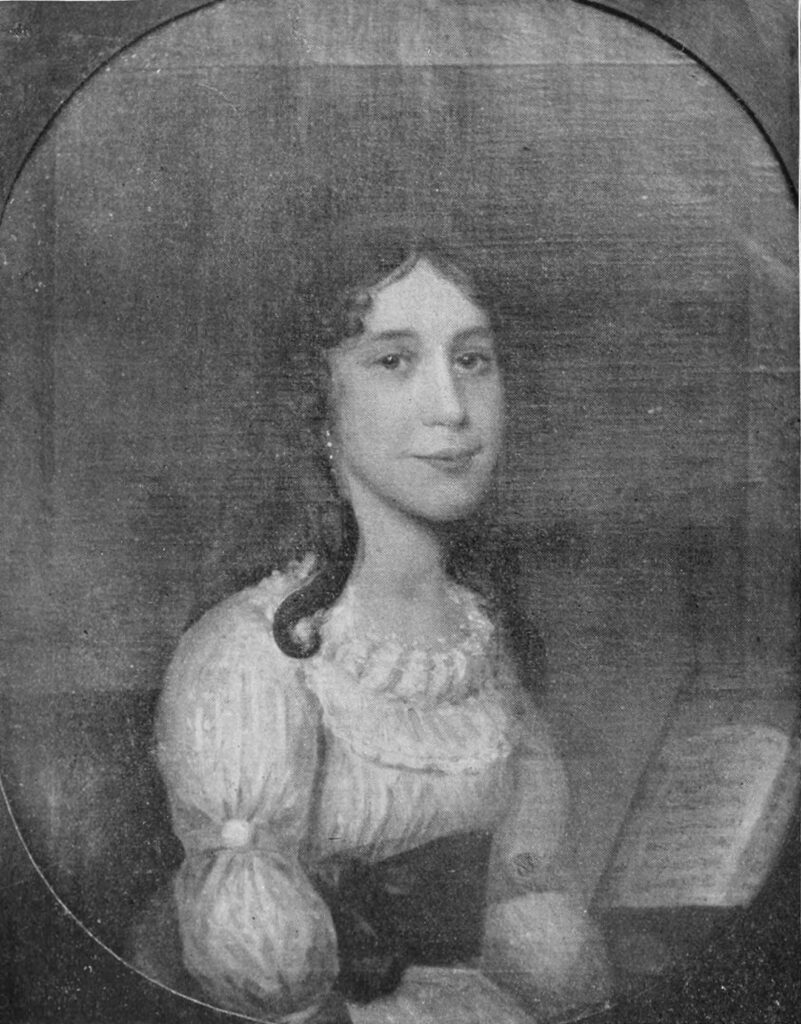 photo source: commons.wikimedia.org
Catherine Schuyler Malcolm Cochran is Angelica's youngest sibling, as she was born in 1781. She was Catherine Van Rensselaer Schuyler and Philip Schuyler's fifteenth and last child.
In May 1803, she married Samuel Bayard Malcolm and had four children with him before his death in 1817. In the same year of her wedding, she also inherited a share of her father's large estate following his tragic death.
After Samuel Bayard Malcolm's death, Catherine decided to remarry, and in 1822 she tied the knot with James Cochran, one of her cousins. Together they had another child. In 1856, she was again alone following the death of her second husband. She died the following year.
Did You Know?
Catherine was buried in the Riverside Cemetery in Oswego.
OTHER POSTS YOU MAY BE INTERESTED IN