Angela Bassett is a famous American actress known for movies such as Black Panther, What's Love Got To Do With It, and Malcolm X.
Throughout her career, she received several accolades, including two Golden Globe Awards, seven Primetime Emmy Awards, and several nominations for the Academy Awards.
Angela was born to Betty Jane Bassett and Daniel Benjamin Bassett. Her mother was a social worker, while her father was a civil servant in NYC. She grew up with her sister D'nette and has a step-sister from her father's side. Unfortunately, not much is known about her except for her name.
If you're interested in this topic, this article is for you! Below is a list of Angela Bassett's siblings ranked oldest to youngest.
3. Jean Bassett
Jean Bassett is Angela's oldest sibling. Unfortunately, we couldn't find any information about her, except that she was born from her father's previous marriage to another woman. Jean is, therefore, Angela's step-sister.
Did You Know?
Jean met her two sisters for the first time at her grandmother's funeral.
---
2. Angela Bassett (August 16, 1958 – present)
Current Age (as of February 2023): 64 years, 6 months, 8 days
Birthplace: NYC, New York, USA
Profession: Actor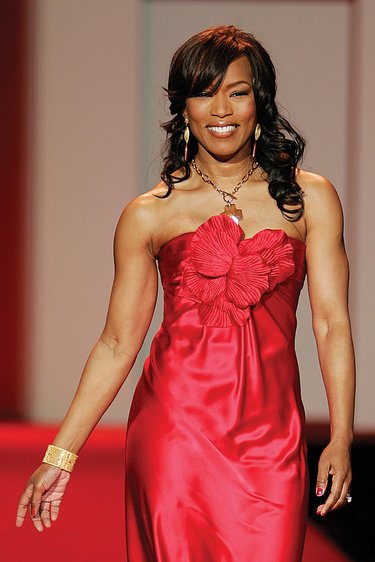 photo source: commons.wikimedia.org
Angela Bassett was born in 1958 and is now 64 years old. When she was young, her mother got pregnant again and sent her to her aunt Evelyn, where Angela lived until her parents divorced. Following the split, she relocated to Florida with her mother and sister.
Angela studied at Jordan Park Elementary School and, in 1970, started to attend Disston Middle School. She then went to Azalea Middle School for her eighth and ninth grades and later enrolled at Boca Ciega High School.
After graduation, Angela attended Yale University, where she received a Bachelor's degree in African-American studies in 1980. Three years later, she earned an M.F.A. degree from the Yale School of Drama and began working as a beauty salon receptionist and photo researcher while looking for acting opportunities in New York.
Several directors soon recognized Angela's talent, and her career quickly skyrocketed. As of today, Angela has taken part in many movies ranging from Waiting to Exhale, How Stella Got Her Groove Back, Olympus Has Fallen, and many others.
---
1. D'nette Bassett (1960 – present)
Current Age (as of February 2023): c.62/63 Years Old
Birthplace: NYC, New York, USA
D'nette Bassett is Angela Bassett's youngest sibling, as she was born in 1960 and is now 62 years old.
D'nette's parents divorced when she was only four years old. This is why, together with Angela, she had to move to St. Petersburg, where she grew up with her mother. Unfortunately, the family was unable to keep up with the life they were accustomed to, despite Betty's efforts.
D'nette's mother changed several job positions to provide for her two daughters during this period. Meanwhile, D'nette and Angela cut all their ties with their father and reconciled with him only years later at their grandmother's funeral.
Even though Angela is the famous sister between the two, also D'nette seems to have a passion for entertainment. According to records, the two siblings loved the Jackson 5 and often listened to their albums during childhood and teenage years.
Their passion for entertainment led the two sisters to often perform for their family singing popular songs. They also recited poems, but when the time came to choose a career, D'nette decided that celebrities' fame and complete lack of privacy were not for her.
Did You Know?
Many people on social media keep referring to D'nette as Angela's twin. However, the two are not twins, as D'nette is roughly two years younger than her sister.
OTHER POSTS YOU MAY BE INTERESTED IN