Al Capone is, without a doubt, one of the most famous gangsters in modern history. He was born in NYC in 1899 to Italian immigrants Gabriele Capone and Teresa Capone.
Al's father was a barber, while his mother worked as a seamstress. The couple was originally from a small town close to Naples in Italy but moved to America to find better job opportunities in 1895.
Al grew up with several siblings. He had a total of six brothers and two sisters. If you would like to know more about them, keep reading.
Below you will find a list of Al Capone's siblings ranked oldest to youngest.
9. Richard James Hart (March 28, 1892 – October 1, 1952)
Died At The Age Of: 60 years, 6 months, 4 days
Birthplace: Angri, Campania, Italy
Profession: Aries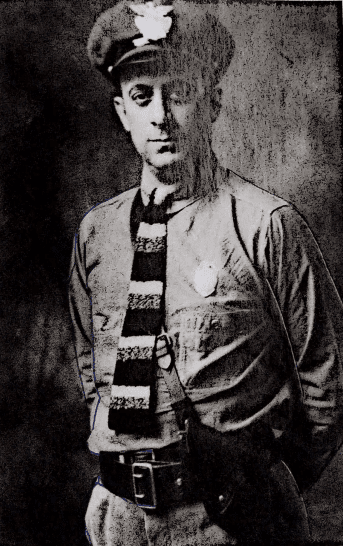 photo source: commons.wikimedia.org
Richard James Hart was Al Capone's oldest sibling, as he was born in March 1892. In 1895, when he was only three years old, his parents decided to move to the USA, and Richard was forced to relocate with his family.
At 16, Richard decided to leave NYC and join a circus. During this period, he worked as a roustabout, a worker with no specific skills who used to help circus workers with construction works on fairgrounds.
During his teenage years, Richard also decided to change his last name to 'Hart' in honor of his idol, Western silent film star William S. Hart.
During World War I, Richard fought in Europe. Information about Richard's time in Europe is murky as there are conflicting reports of his activities.
Following the war, Richard returned to the USA and officially changed his name to Richard James Hart. In 1919, he married a woman called Kathleen Winch and had four sons with her, Richard, Sherman, William, and Harry Hart. Later on, he started to work as a prohibition agent and moved to Homer, Nebraska.
In 1926, he became a special agent of the Bureau of Indian Affairs and was assigned to the Cheyenne River Indian reservation in South Dakota. Later in his career, he was relocated to the Spokane Indian Reservation in Washington. During this period, he managed to arrest at least 20 killers!
Richard learned about his siblings' crimes after reading about them in the newspaper.
Did You Know?
Richard was nicknamed the 'Two-Gun' Hart for his success as a prohibition agent.
---
8. Ralph Capone (January 12, 1894 – November 22, 1974)
Died At The Age Of: 80 years, 10 months, 10 days
Birthplace: Angri, Campania, Italy
Profession: Capricorn
Ralph Capone was one of Al's oldest brothers. He was born in 1894 and passed away at 80 years old. Similarly to his older sibling, Richard, he was born in Italy, in the two of Angri, and moved to America on a ship named Werra on June 18th, 1895.
In 1920, following the death of his father, Ralph moved to Chicago with his brother Al and his son.
During Prohibition, Ralph was in charge of the Chicago Outfit's bottling plants and attempted to monopolize non-alcoholic beverages and soft drinks. His business was so profitable that he became the second biggest soft drink vendor after Coca-Cola during the 1933 World's Fair.
In April 1930, Ralph was listed on Frank J. Loesch's Chicago Crime Commission as a 'public enemy'. In fact, as the manager of Chicago's Cotton Club, he was often involved in illegal gambling and prostitution. In 1932, he was arrested for tax evasion and served three years in prison.
In 1935, Louis Alterie, a notorious hitman for the Chicago North Side Gang, was forced to testify against him. A few weeks later, he was found dead due to a gunshot wound.
After Ralph was released, he moved to Wisconsin, where he lived the rest of his life until his death in November 1874 due to natural causes.
Did You Know?
In 1950, the United Press published an article describing Ralph as "in his own right… one of the overlords of the national syndicate which controls gambling, vice, and other rackets".
---
7. Frank Capone (July 16, 1895 – April 1, 1924)
Died At The Age Of: 28 years, 8 months, 16 days
Birthplace: Brooklyn, New York, USA
Profession: Cancer
Frank Capone was born in 1895 and passed away in 1924 at the age of 28 years old. He was born and raised in Brooklyn. From a young age, Frank and his brother Al became involved with the Five Points gang.
Compared to his brother Al, Frank was considered mild-mannered. He often played the part of the respectable businessman and was always dressed in the most expensive suit.
Frank was killed by Sergeant Phillip J., who in 1924 shot him several times. The funeral was set for April 4th. Not surprisingly, it was an extravagant one with $20,000 worth of flowers!
Did You Know?
Frank's funeral also featured 150 cars in the motorcade, quite an impressive number for the time.
---
6. Al Capone (January 17, 1899 – January 25, 1947)
Died At The Age Of: 48 Years, 8 days
Birthplace: Brooklyn, New York, USA
Profession: Capricorn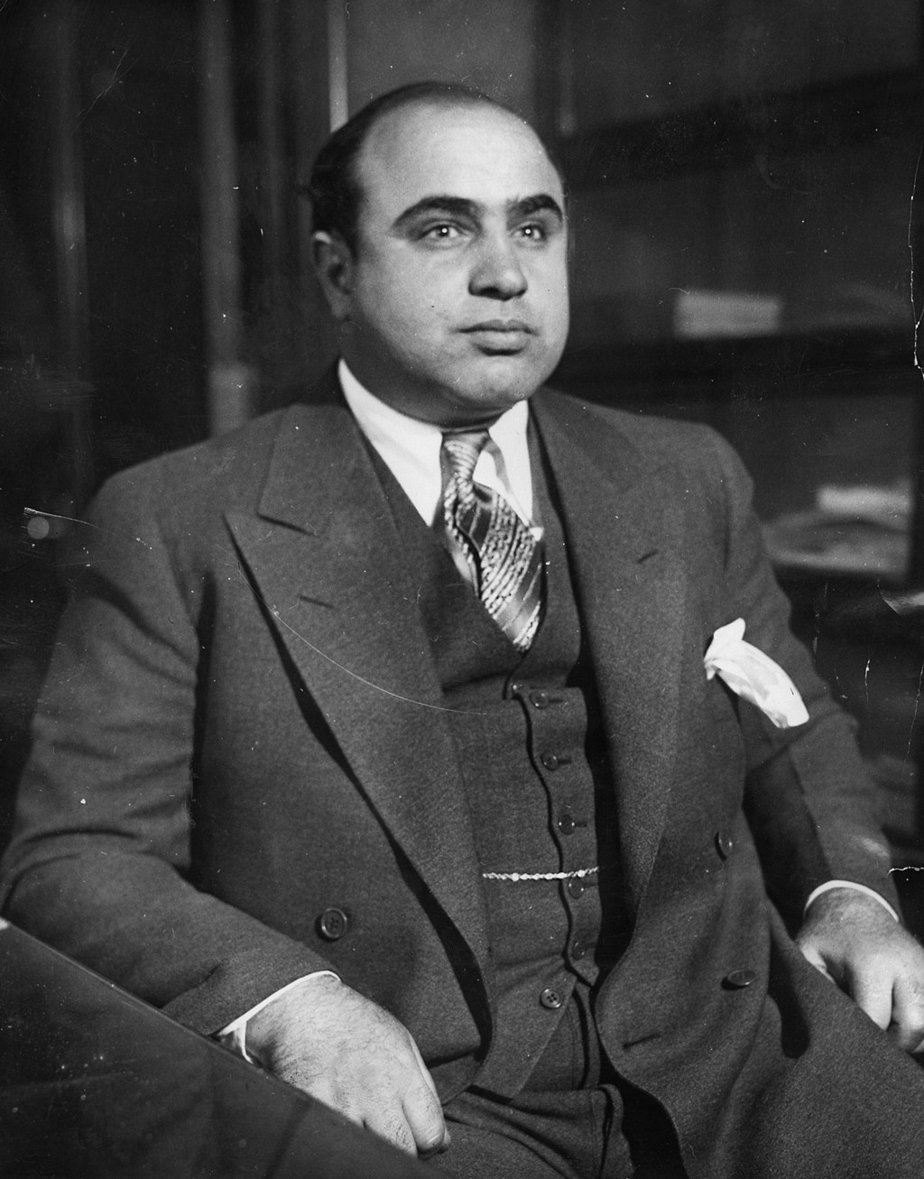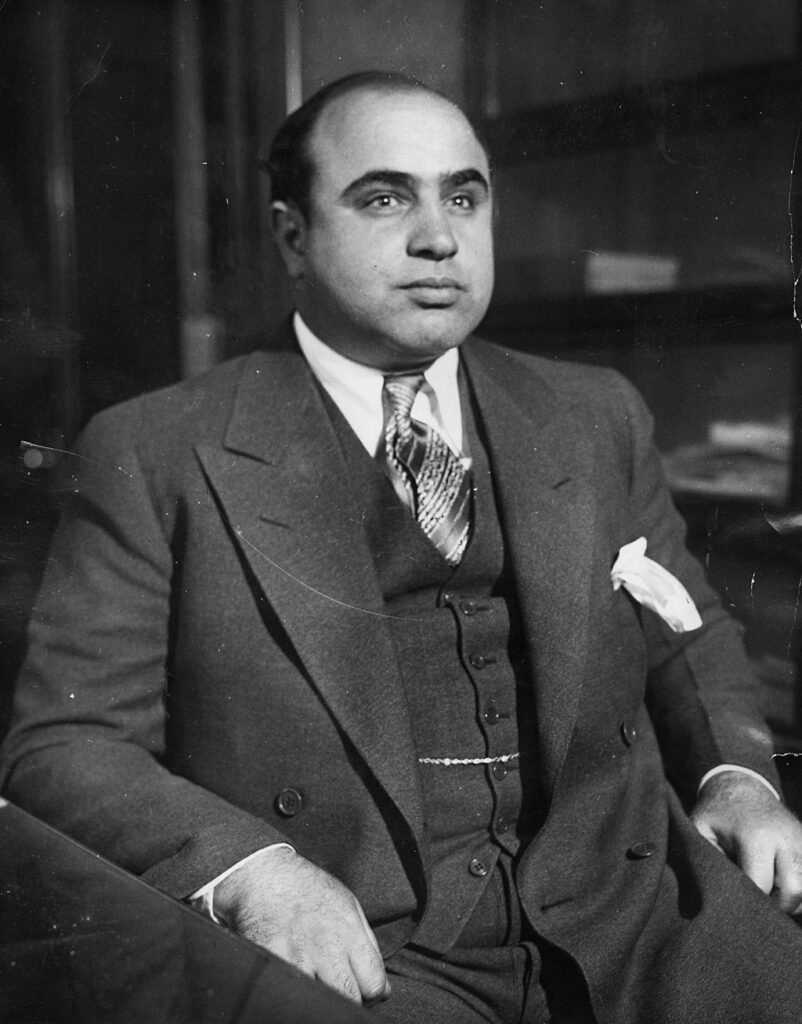 photo source: commons.wikimedia.org
Al Capone, also known as Scarface, became incredibly famous during prohibition. He was the co-founder and boss of the Chicago Outfit, an Italian-American organized crime syndicate based in Chicago.
Al entered the crime scene when he was still a teenager. From a young age, he joined the Five Points Gang becoming a bouncer in organized crime premises.
Despite his actions, Al Capone was considered by many a modern Robin Hood as he often donated money to charity organizations. However, his image was irreversibly damaged following the Satin Valentine's Day massacre, during which seven people were killed. After this event, newspapers started to dub Al Capone Public Enemy number 1.
He was incarcerated at 33 and convicted of 11 years in federal prison.
Did You Know?
Al Capone was released only after eight years and died at the age of 48 due to a cardiac arrest following a stroke.
---
5. Ermina Capone (August 11, 1901 – June 18, 1902)
Died At The Age Of: 10 months, 7 days
Birthplace: New York, USA
Profession: Leo
Ermina was one of Al Capone's sisters. Unfortunately, she did not manage to reach adulthood. She died soon after birth and could not even celebrate her first year of life.
Did You Know?
Ermina was also called Rose from time to time.
---
4. John Capone (April 11, 1903 – July 12, 1985)
Died At The Age Of: 82 years, 3 months, 1 day
Birthplace: Unknown
Profession: Aries
John Capone was one of Al Capone's many siblings. Unfortunately, public information about John's life is unavailable.. However, we know that he was born in 1903 and died in 1985 at 82 years old.
---
3. Umberto Capone (1906 – 1980)
Died At The Age Of: 74 Years Old
Birthplace: Unknown
Profession: Unknown
Umberto Capone was one of Al Capone's youngest siblings. He was born in 1906 and died in 1980 at 74 years old. Unfortunately, apart from this, public information about his life is unknown.
---
2. Matthew Capone (1908 – January 31, 1967)
Died At The Age Of: 58 Years Old
Birthplace: Unknown
Profession: Unknown
Matthew Capone was born in 1908 and died in 1967 at 58.
He is now buried in Mount Carmel Catholic Cemetery in Illinois.
---
1. Mafalda Capone (January 28, 1912 – March 25, 1988)
Died At The Age Of: 76 years, 1 month, 28 days
Birthplace: New York, USA
Profession: Aquarius
Mafalda Capone was Al Capone's youngest sibling, born in 1912. Not much is known about her apart from the fact that in 1930 she married a name called John J Maritote. He was LT in Al's army. The two tied the knot at St Mary of Czestochowa in Cicero, Illinois. On April 26, 1932, Mafalda gave birth to a baby daughter.
Did You Know?
Mafalda is now buried at Mount Carmel Catholic Cemetery in Illinois, close to her brother Matthew.
OTHER POSTS YOU MAY BE INTERESTED IN